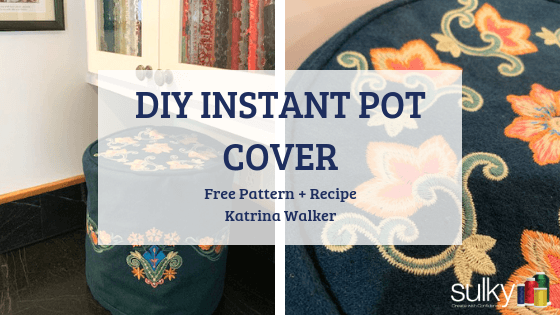 Instant Pot Cover 2: Free Pattern + Recipe
Instant Pot Cover Version 1
Do you Instant Pot? Some of our favorite sewists do, and they've teamed up to offer their twists on our Instant Pot Cover pattern.
Our Instant Pot Cover project is an instant winner! It's popularity might be due to the fact that so many people were gifted an Instant Pot over the holidays. Or maybe because it's National Soup Month and everyone is making yummy soups and stews. Or maybe it's because the project is amazing and is easily completed in no time at all. Whatever the reason, we hope you join in and make yourself an Instant Pot Cover version, too!
Katrina Walker, one of our Instant Pot Cover testers, came up with this stunning design for her Instant Pot.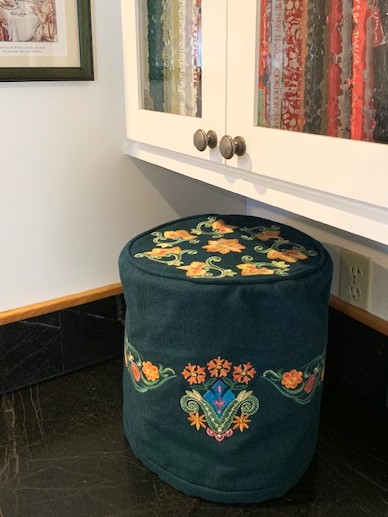 She added floral embroideries using a brand new Sulky 12 wt wooly thread. It's not even a product available yet (as Katrina says: Consider this a sneak peek!), but the Sulky 12 wt. cotton Petites is a great substitute.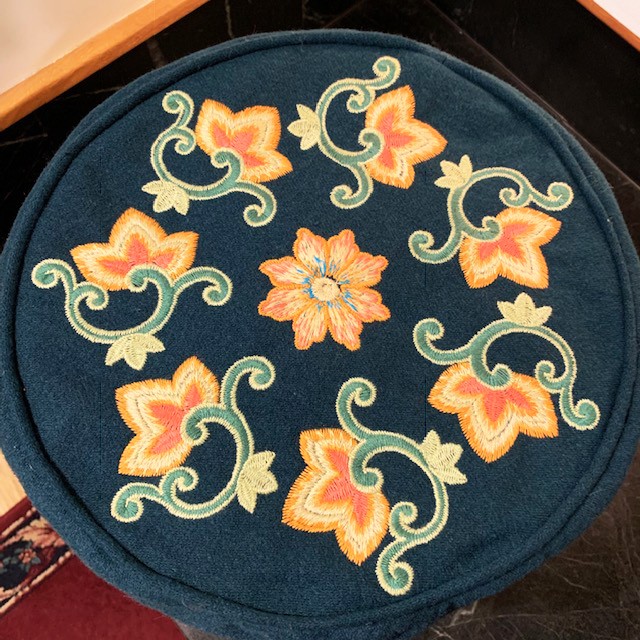 Katrina paired the thread with a wool fabric. Using the Sulky Stabilizer Selection Tool, the recommended stabilizer for this fabric/technique combo is Sulky Stiffy. It provides excellent stability during embroidery while tearing away easily once embroidery is complete.
She also added piping to the upper edge of the Instant Pot Cover version. It adds a nice professional finish to the pattern that complements the elegant embroideries even further.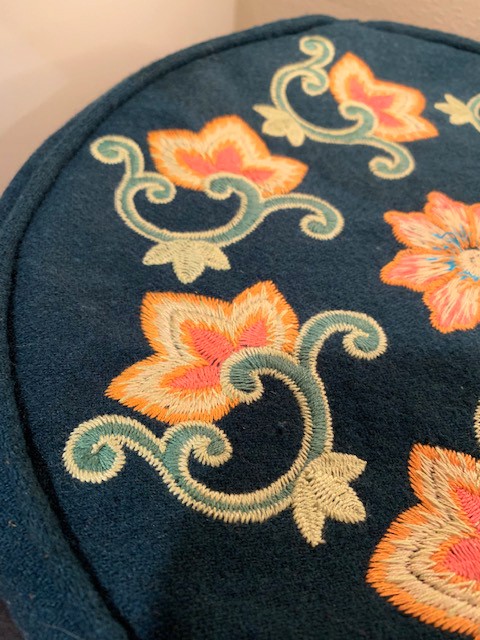 You won't want to miss Katrina's delicious creamy chicken soup recipe–it's at the end of her post.
Learn more about Katrina here, and let us know how you like her Instant Pot Cover version in the comments below!