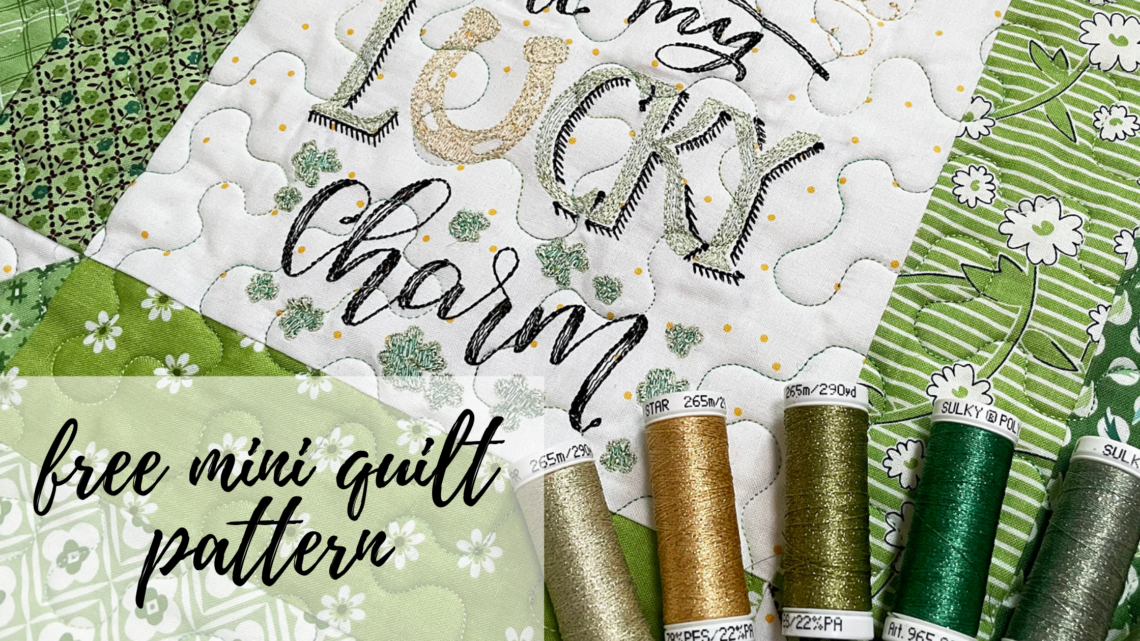 Mini Quilt for St. Patrick's Day with Machine Embroidery
St. Patrick's Mini Quilt

with Machine Embroidery
Create a St. Patrick's mini quilt to display on your door or wall to bring a little luck into your life! This St. Patrick's quilt featured machine embroidery in the center block, but hand embroidery or free-motion quilting is just as pretty as the focal point. Grab the Luck 'O the Irish Poly Sparkle 6-pack of threads and choose an openwork embroidery design to add hints of metallic to the piece. Sulky 30 wt. Blendables™ thread is great for adding different colors to the quilting stitches, too. You'll be able to complete this mini quilt in no time! It also makes a great gift.
SUPPLIES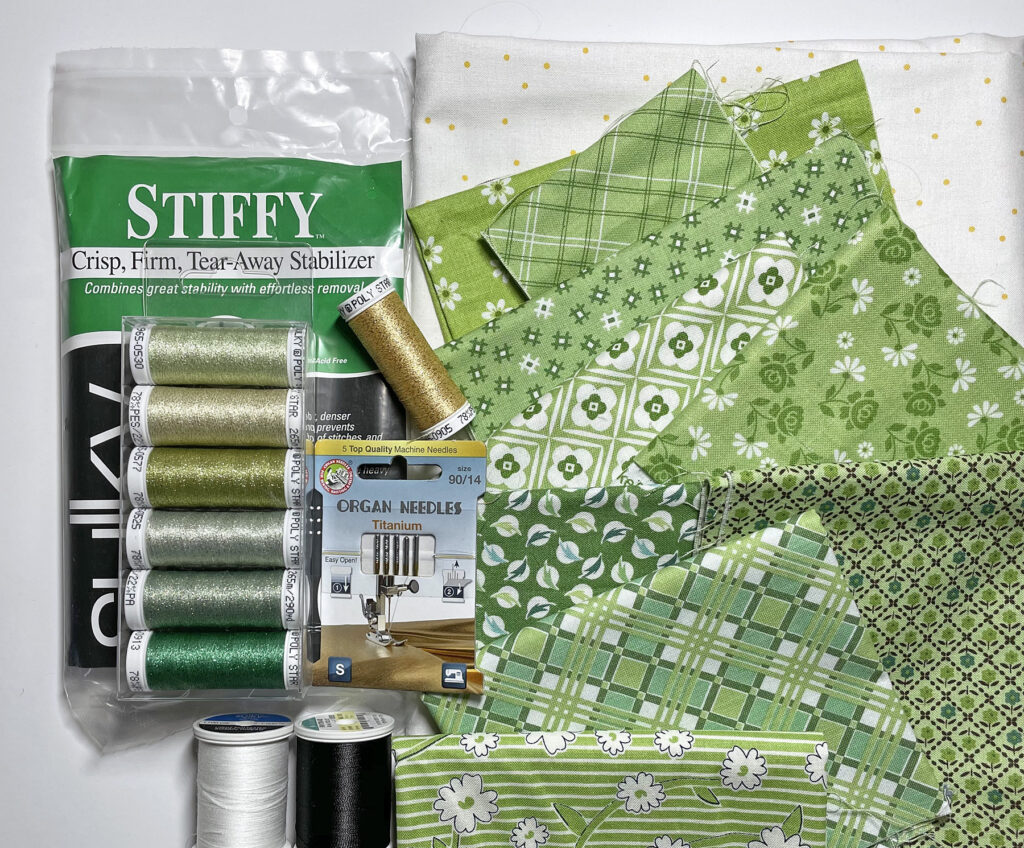 Machine Embroidery Design:
Fabric Requirements:
ST. PATRICK'S MINI QUILT BLOCKS
Follow the instructions (on the Sulky Free Project Page) to embroider the center fabric panel using Sulky Stiffy™ stabilizer. If using Poly Sparkle for the embroidery, choose a 90/14 needle to ensure the 30 wt. thread has enough room to groove in the needle eye.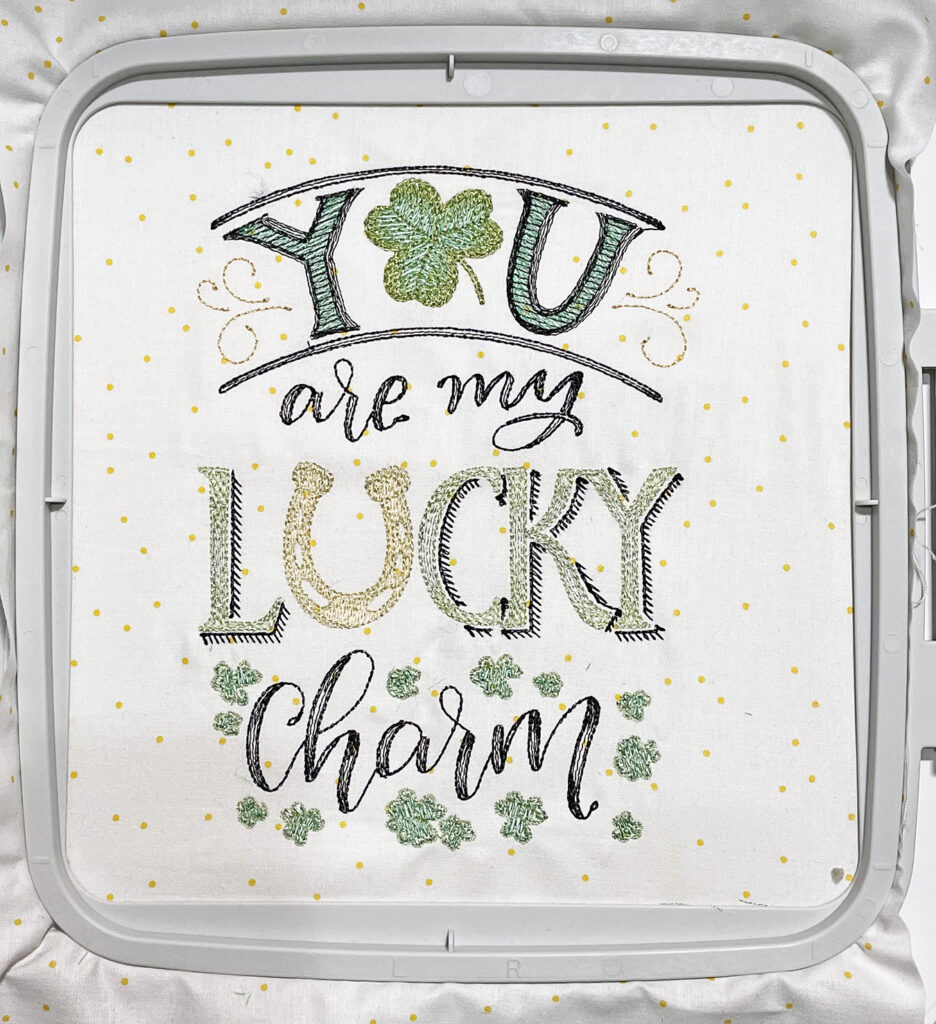 A solid fabric or fabric with a subtle print is great for the center block, as it doesn't compete with the pretty embroidery.
Mix and match green print fabrics paired with a white or cream print. Metallic fabric accents go with the Poly Sparkle embroidery thread well, and aren't difficult to find this time of year!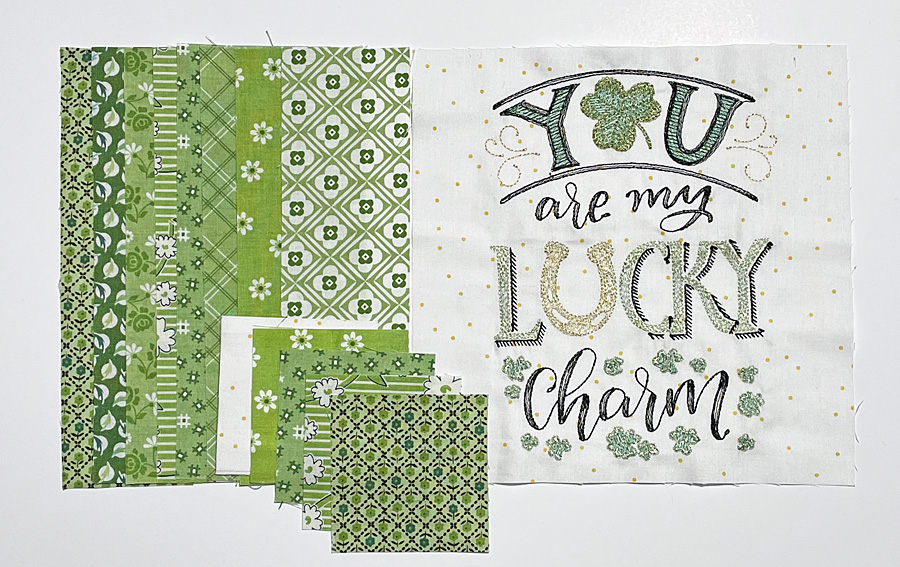 Have fun making HSTs (half-square triangles) for the corners of the mini quilt. Arrange the finished square blocks in a pinwheel pattern or as desired.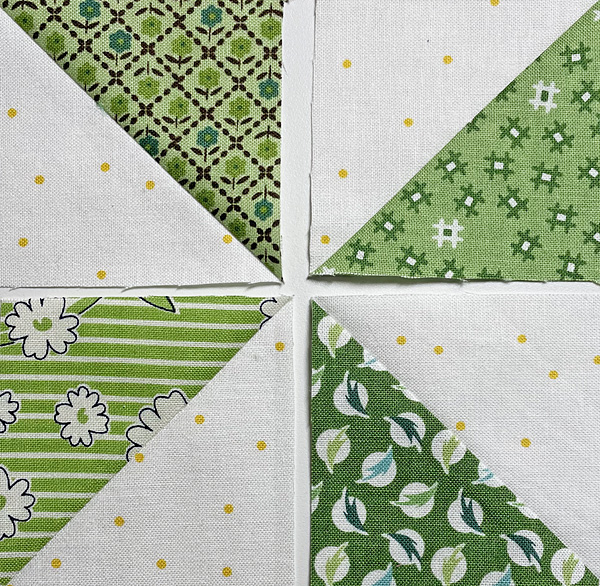 After the St. Patrick's Day Mini Quilt top is complete, make the quilt sandwich. Sulky KK 2000™ Temporary Spray Adhesive is helpful to smooth the layers without having to hand- or pin-baste.
QUILTING THE MINI QUILT
After creating the quilt sandwich, decide on the quilting plan. Because this is a mini quilt, you can really have fun by experimenting with different quilting techniques. Keep it simple and quilt-in-the-ditch using Sulky 30 wt. Threads. Or drop the feed dogs and free-motion quilt over the entire top, keeping the embroidery free from stitches. Sulky 30 wt. Blendables Thread is a great choice to bring in random color changes across the mini quilt top. Be sure to use the 90/14 needle here, too!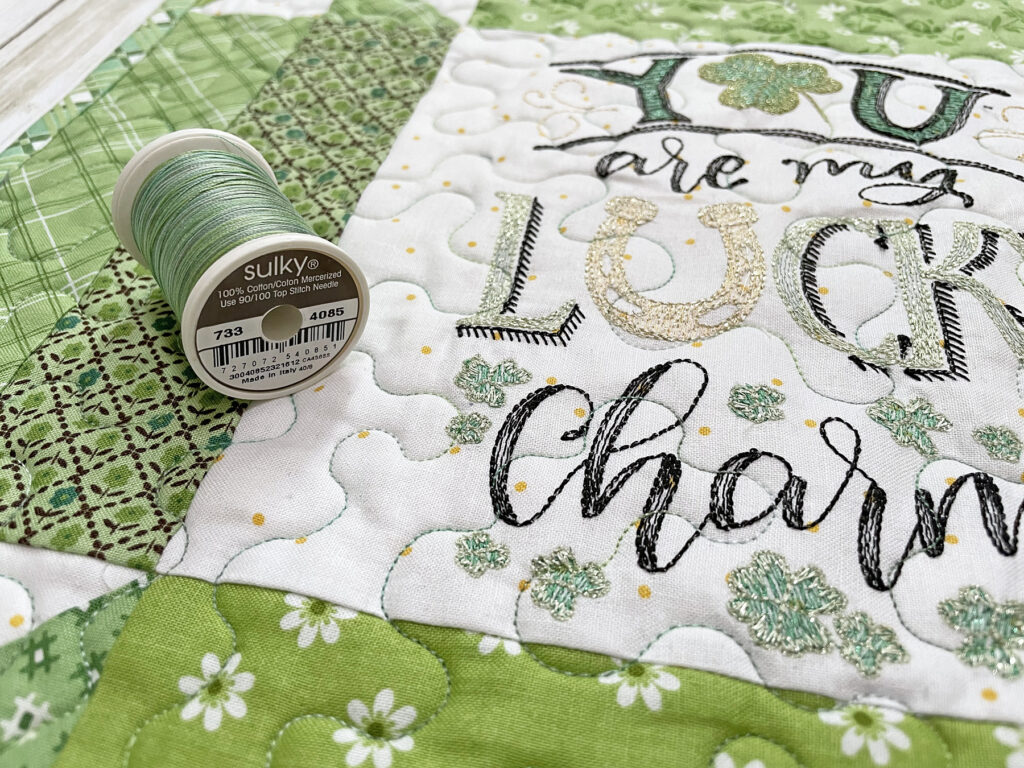 After quilting is complete, bind the mini quilt in the method of your choice.
Hang it proudly in your home and let the leprechauns in for joy and trickery!