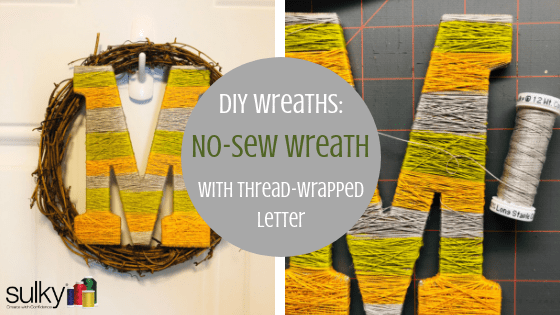 No-Sew Wreath with Thread Wrapped Letter
No Sew Wreath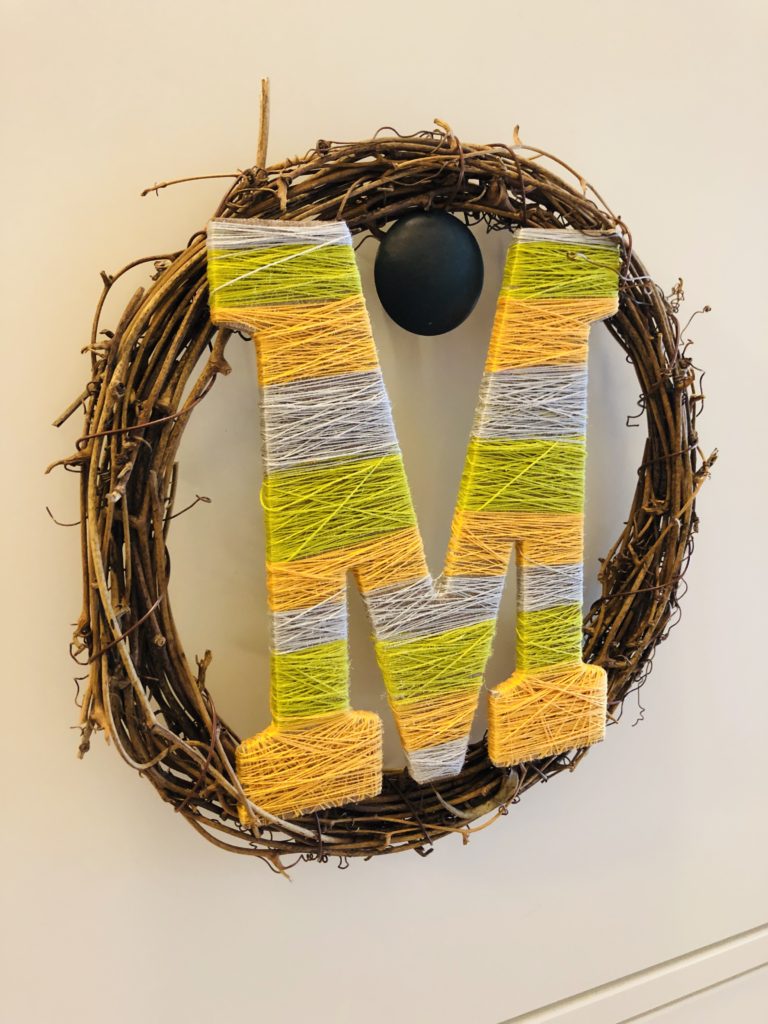 Make a no-sew wreath in no time!
Make your own no-sew wreath to add some cheer to your front door, with a little or a lot of color. Sulky 12 wt. cotton Petites make quick work of winding the wooden letter, which can be found in a craft or hobby store (I found mine at the Target dollar bin!).
For your no-sew wreath, choose a wreath made of branches for a rustic look. You could re-purpose a holiday wreath with greenery, if that's your jam, but it'll likely be quite larger than the one I used. The real technique to learn here is wrapping a wooden letter with thread–which you can apply to just about any craft project you like.
Supply List
Purchased wreath (one made of branches; mine is 7″ diameter)
Purchased wooden letter (mine is an ornament that was on clearance, as if the dollar bin could get any more affordable!)
3 spools of Sulky 12 wt cotton Petites thread (colors of your choice)
How-To
This may be a no-sew wreath, but we're still using sewing supplies. Begin wrapping the first thread color around the wooden letter, securing the thread tail with a knot or dab of hot glue. Work around the letter, creating stripes as desired.
Working with one color at a time, switch areas of the letter until the entire letter is covered in thread. Make sure to wrap in different directions and angles for interest.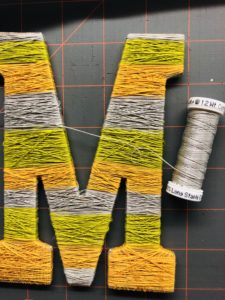 Tie off each thread end or wrap them around each other along the letter back. The backside of my wreath is pretty messy, but no one will see it!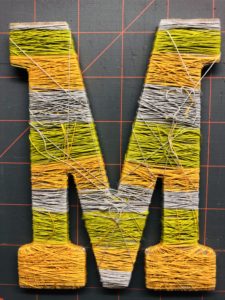 Place the wrapped letter in the wreath center, securing the letter corners in some of the wreath branches.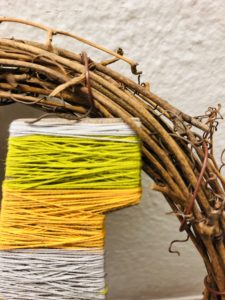 Hang the wreath on a hook and admire your fancy work!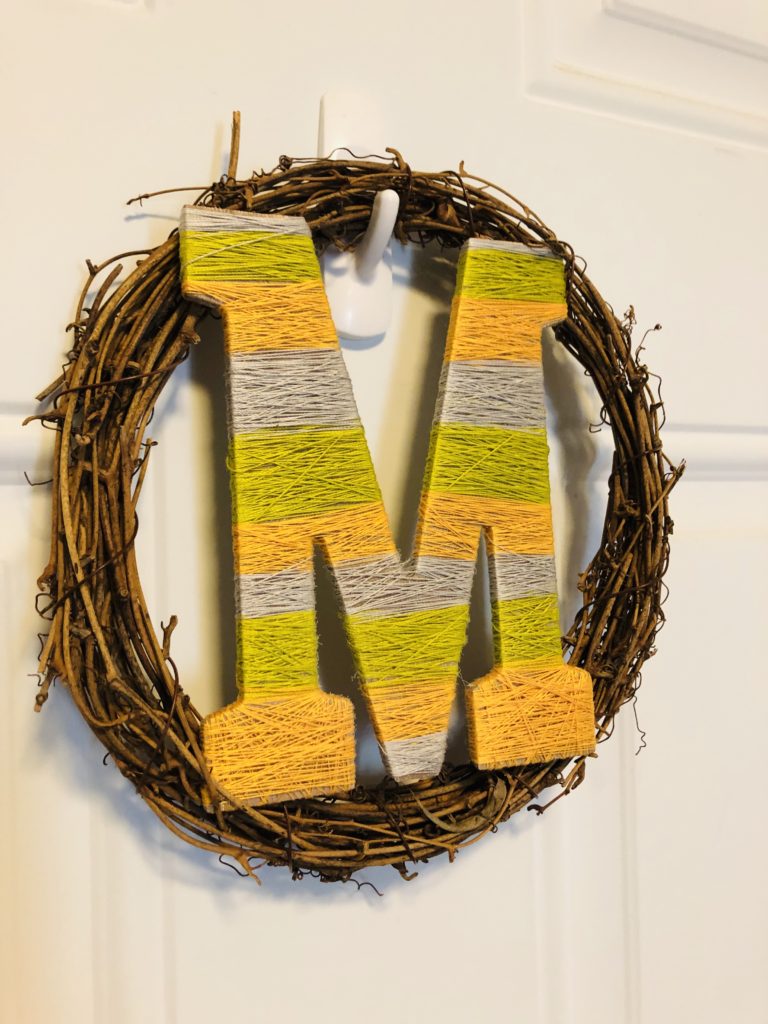 For extra security, hot glue the letter corners to the wreath branches. I only secured two corners and the wreath is still standing, so keep that in mind. Plus, the letter can be removed and placed onto something else when I tire of the wreath (as if that could happen!).