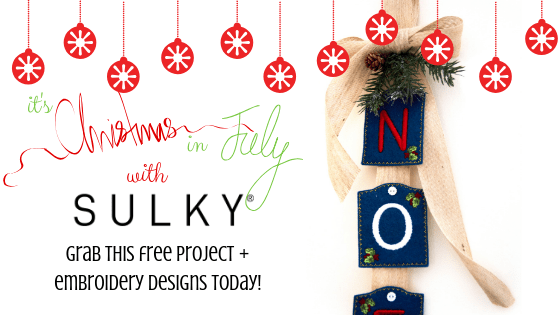 Noel Door Hanger: Christmas in July Project to Make
Make a Noel Door Hanger with our free project!
It's less than 200 days until Christmas. Won't it be nice to have a new handmade project done well in advance of the holiday season? This is why "Christmas in July" exists–to prepare us for the onslaught of all things holly and jolly.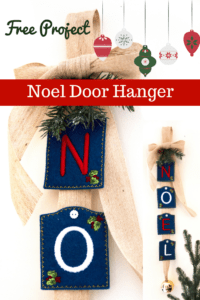 Even if you're not even thinking about Halloween decor yet, our Noel Bell Pull project is easily completed with step-by-step instructions to not overwhelm you and gradually get you into the holiday spirit. Take it one step at a time and carve out some time as you have it in order to complete this adorable door hanger by the end of fall.
Included with the full instructions for the project are all the design files you need to embroider the letters and embellishments. Gather the thread and stabilizers you need and get started! If "Noel" isn't your style, use the font to spell our your family name, initials, or favorite holiday saying.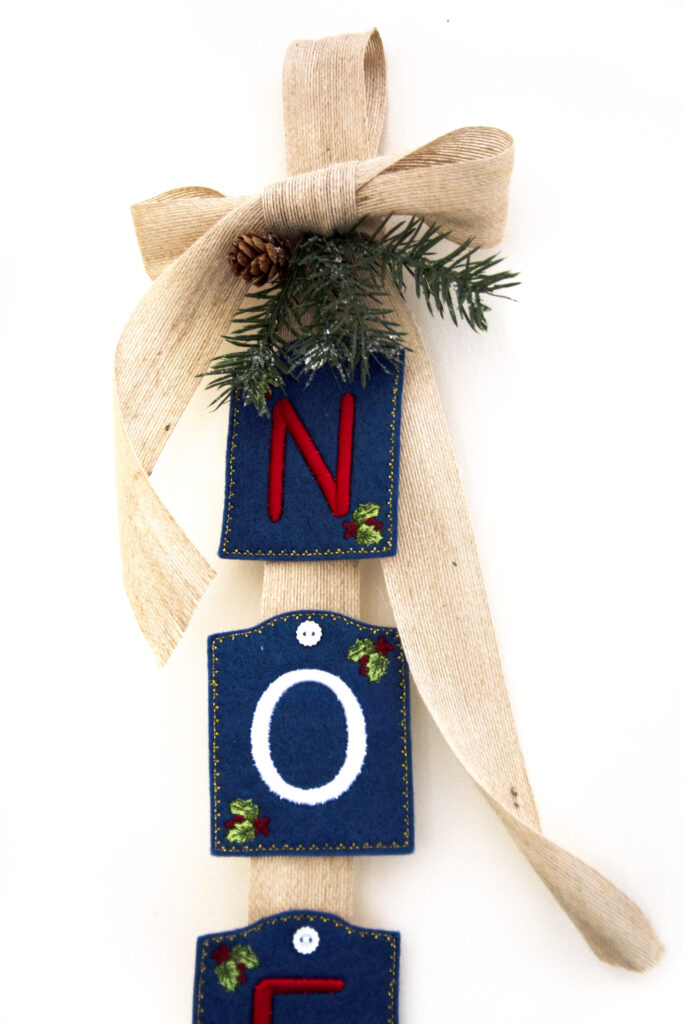 Add a bell, or several bells, to alert your friends and family when Santa arrives at the door. Or keep it quiet with decorative ribbons and bows. This project is easily customizable once you begin.
The designer of this project, Pamela Cox, also gives tips and tricks for placing designs for the most pleasing arrangement. Learn how to adjust lettering placement when combining multiple motifs (hint: center isn't always best!).
Download this project today and put on your favorite holiday album to get into the groove.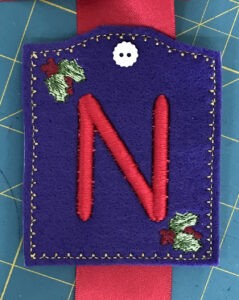 Be sure to check back for more Christmas-themed projects throughout the month of July. Up next: an adorable Christmas pillow that is sure to make your living room or bedroom extra festive!
If you haven't already, subscribe to our blog so you never miss a post!