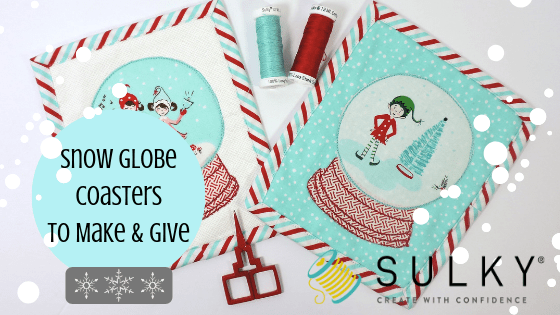 Snow Globe Coasters: Christmas In July Project to Make
Create adorable snow globe coasters using Sulky 12 wt cotton Petites in your sewing machine. These heavyweight threads CAN be used in the needle–just be sure to choose the right one!
A size 100/16 or 100/18 Organ needle is your friend when sewing with thick thread. But choose a lighter weight thread in the bobbin, such as a PolyLite or even a bobbin thread.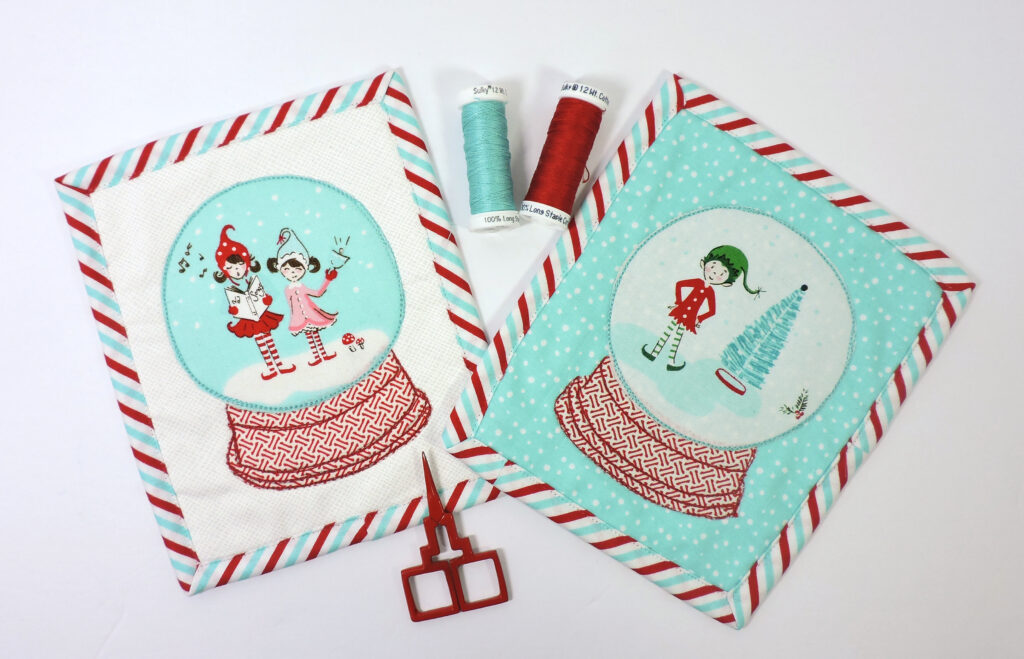 THE DETAILS
Karie Jewell of Two Kwik Quilters designed this snow globe coasters project for you to try your hand at these beautiful threads. These coasters make great gifts and decor for the holiday season. Choose different fabric prints to make them for any season or occasion, too.
Hop over to the Two Kwik Quilters blog, where Karie shares her best tips and tricks for using these threads. She also adds some fun dimension to to the festive snow globe coasters.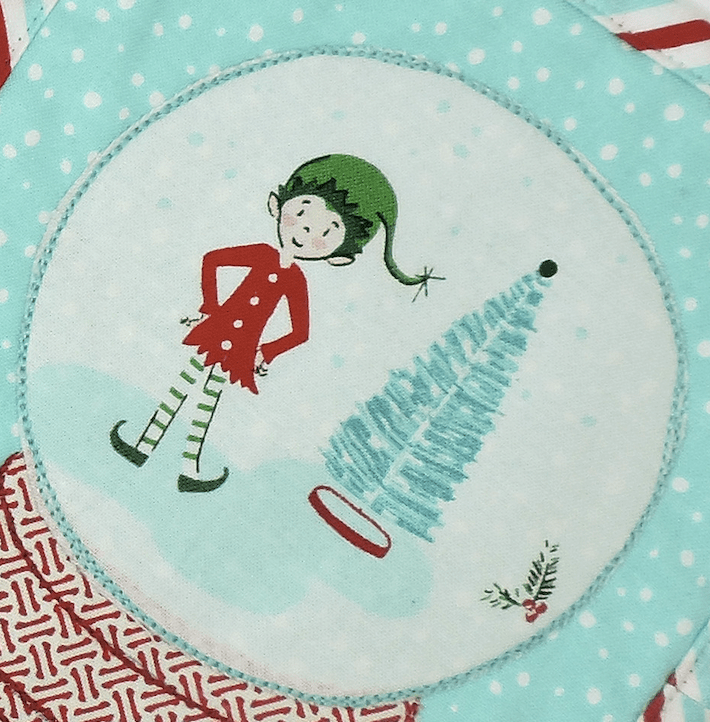 PLAN AHEAD
Start looking for holiday and Christmas-themed fabrics now. You'd be surprised how quickly the yardage flies off the shelves! Even if you don't get to your coasters during Christmas in July, you'll have what you need on hand for stitching a few as you have time. Getting a head start is what's important!
SNOW GLOBE COASTER VARIATIONS
These little coasters are perfect gifts to use up fabrics in your stash that you may have leftover from last year. Fussy cut the fabric motifs using a circle template that you create (or a circular object, like an old CD or vase). Have fun making them in different sizes or all the same–your choice!
Adding a touch of metallic sparkle to the inside snow globe is a nice touch to mimic falling snow. Hand embroider French knots inside the circles before the applique process. Or free-motion stitch some snowflakes in different places within the circle.
Show us your coasters by tagging us on Facebook or Instagram with #sewbetterwithsulky so we can see your creations.