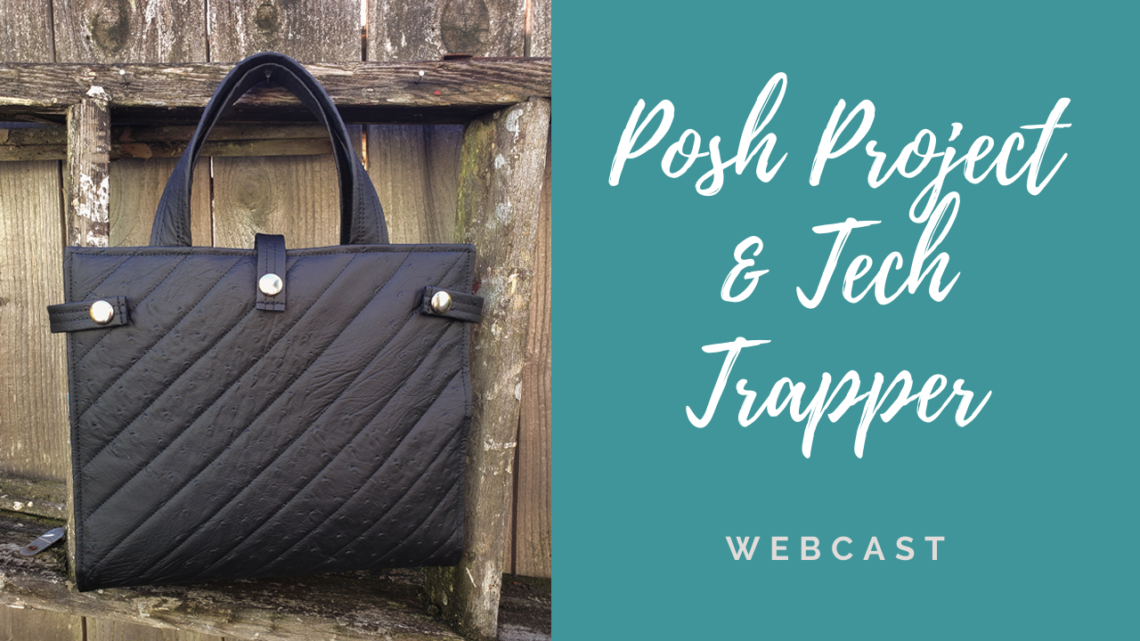 Posh Project & Tech Trapper FREE Webcast
  
LIVE DATE: TUESDAY. JANUARY 11, 2022 at 2PM ET.
Register for our Posh Project and Tech Trapper Webcast with Cheryl Kuczek, renowned national sewing educator. Cheryl joins Sulky for the first time to teach new techniques and innovative construction tips to take your sewing to the next level.
In this FREE webcast, you'll learn how to create a durable, modern case to house a computer and/or tablet, cords, earbuds, charging accessories and more.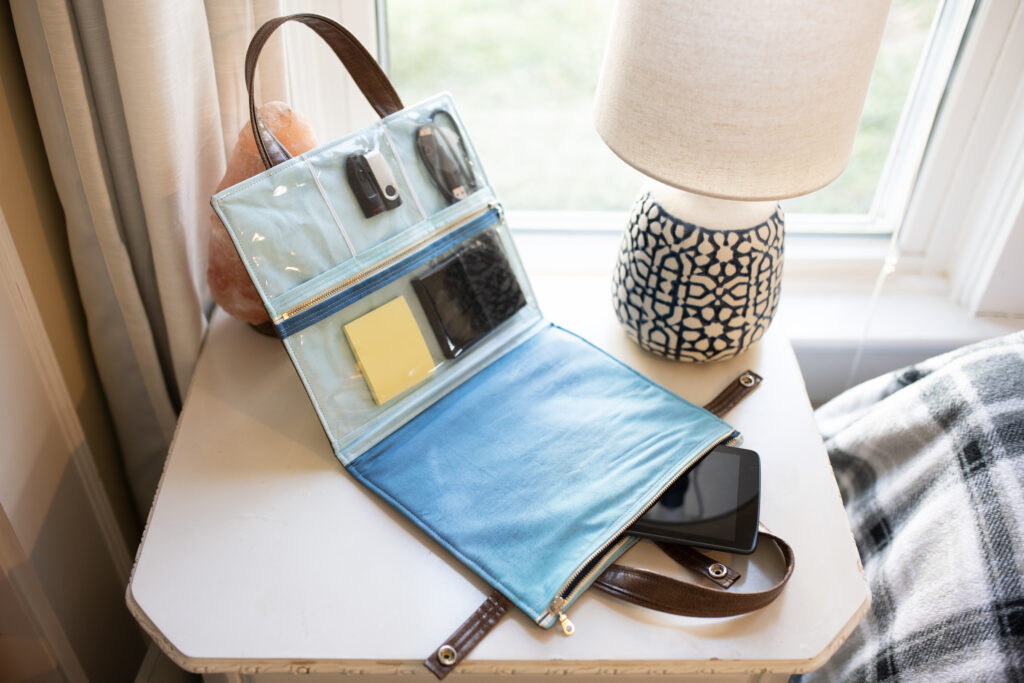 Or use it to keep makeup and toiletries neat and tidy.
This project also works great as a posh project organizer, for toting your in-progress creations on the go.
Embellish with Sulky Poly Sparkle™ to create sparkly, yet subtle, quilting for an upscale gift for yourself or a friend.
Or use Sulky Poly Deco™ Thread for tone-on-tone quilting to make a gift that's suitable for any gender.
Learn tips for sewing and quilting Paradiso Pleather fabric and how to add different types of functional and decorative hardware.
FREE WEBCAST HIGHLIGHTS
Learn how to create sparkly quilting for a high-end embellishment.
Discover the wonders of pleather fabric – how to embroider & sew it with professional results.
Create a project that makes a great gift for yourself or a friend
Corral all your tech cords and/or project supplies & take them on the go in style.
POSH PROJECT & TECH TRAPPER WEBCAST – WHAT TO EXPECT
LIVE streaming video instruction
Presentation PDF available for download
60 minutes of content
ASK your questions in our Live Chat
FREEBIE valued at $9.99 for all registered attendees (Live + Love Paper Piecing Pattern & Tote from Paradiso Designs!)
2 Fabulous Door Prizes to WIN during the event
Special Product Deals & Steals
OR GRAB THE PATTERN ONLY to create the Posh Project & Tech Trapper without a full kit>
Register today to reserve your spot! 
»


We can't wait to "see" you on
January 11, 2022 at 2pm ET.