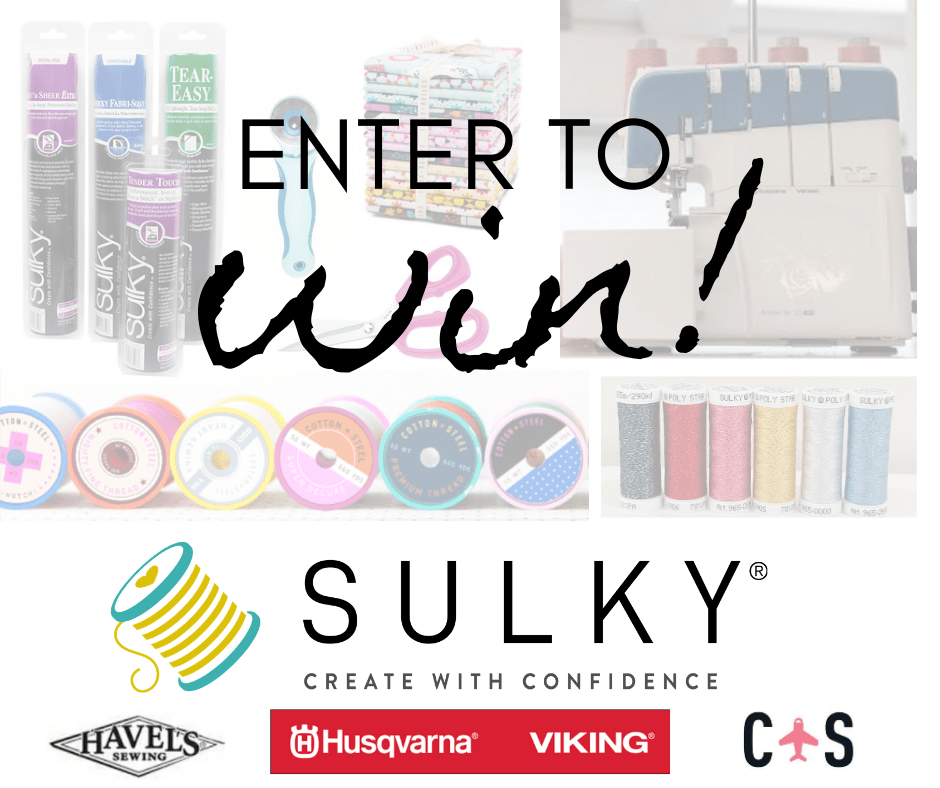 Prize Giveaway for National Sewing Month 2020
Prize Giveaway
for National Sewing Month 2020
Yay! It's National Sewing Month! Celebrate your love of sewing and share that love for our 2020 prize giveaway! Together with our friends at Husqvarna Viking, Havel's Sewing and Cotton + Steel fabrics, we're giving away a prize package valued at more than $2100!
WHAT PRIZE GIVEAWAY?
YOU COULD WIN A SERGER! And this one is super awesome. Add a professional finish to seams, play with fun decorative applications and up your sewing game with the Husqvarna Viking Amber Air S400.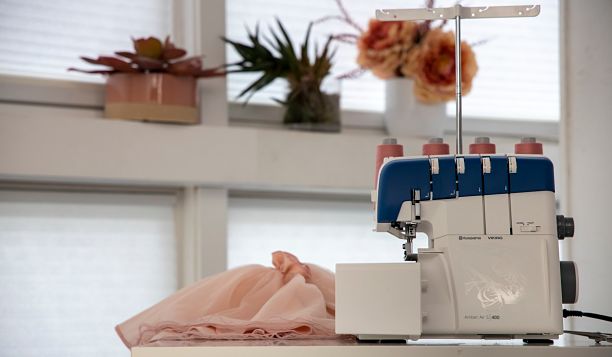 YOU COULD WIN ASSORTMENTS OF SULKY THREAD & STABILIZERS! The Sulky Sewist's Stabilizer Assortment includes our best-selling stabilizers for garments, machine embroidery and home-dec applications: Soft 'n Sheer™ Extra, Tear-Easy™, Tender Touch™ & Sticky Fabri-Solvy™. Plus, you'll love the 6 spools of 50 wt. Cotton+Steel® thread by Sulky, which just happen to match the fabric bundle included in the giveaway, too! Also included is our NEW Poly Star™ thread: 6 colors of 30 wt. metallic-flecked thread to play with.
YOU COULD WIN SCISSORS & A ROTARY CUTTER!
YOU COULD WIN A FAT QUARTER BUNDLE OF NEW COTTON+STEEL FABRIC: From the Desk Of…, from the winter 2020 collection designed by Tjarda Borsboom.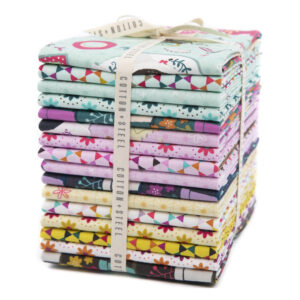 YOU COULD WIN AN ASSORTMENT OF ORGAN® NEEDLES: Universal, Jersey, Embroidery, Quilting & Top Stitch Eco-Packs!
HOW?
All of this could be yours just by entering our prize giveaway! Click the links below to enter, and share the love with your sewing friends for even MORE chances to win.
WHEN?
The contest begins September 1, 2020 and ends September 30, 2020, spanning all of National Sewing Month. Read the fine print for full rules.
WHY A PRIZE GIVEAWAY?
Because we like you! And YOU DESERVE IT.