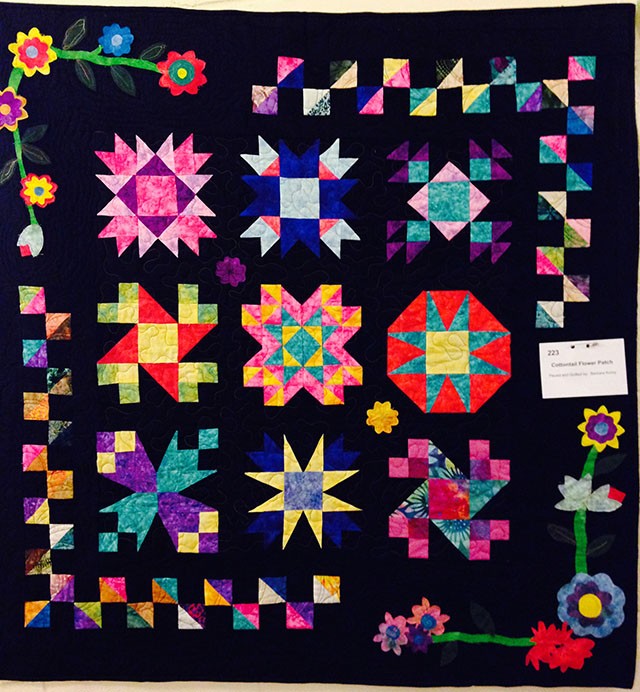 Same Quilt Blocks, Very Different Quilts
Last year my mom, my friend Donna and I did a block of the month at a local quilt shop, Cottontail Quilts. This is where you pay a fee (some shops have a one-time fee, others have a monthly fee) and you go every month for your next block. At the end of the year, you have 12 different blocks that are a great base for a sampler quilt. Some times, the shop will give you a pattern for finishing the quilt a certain way, but they are not the boss of you, so you can finish it any way you would like.
What I love about these kinds of programs is the fabrics all go together, you have an excuse to go to the shop every month, and you often learn new techniques every time! For this BOM, I picked a very traditional color pallet and my mom and Donna chose the Batiks and block color pallet. We all did the same blocks, we all had the same pattern and I am amazed how they all came out so different from each other!
None of us chose to finish the quilt in the suggested way, but at least one of the BOMers did and here is a picture of her finished quilt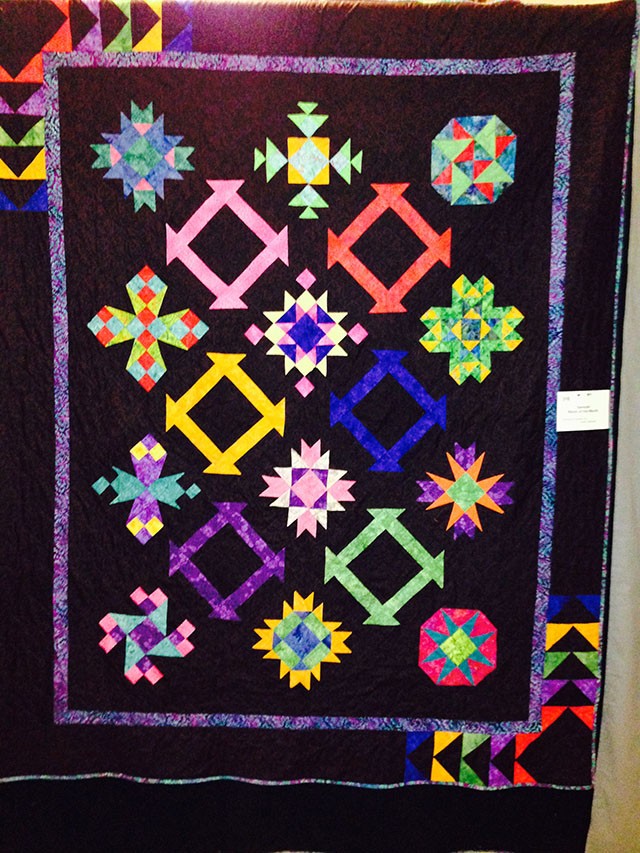 Donna created a different alternate block and added a stunning piano key border.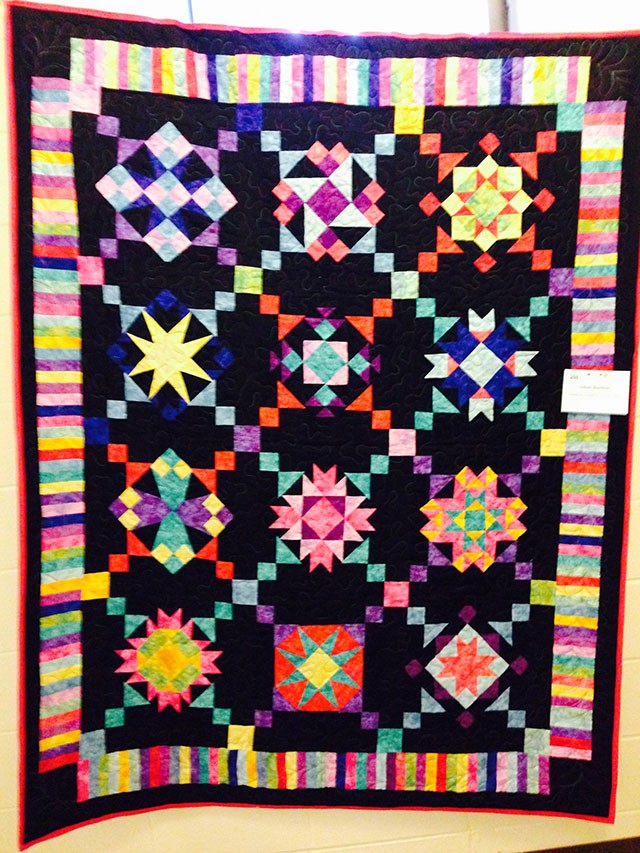 My mom did some raw edge applique and a wonderful checkerboard pattern.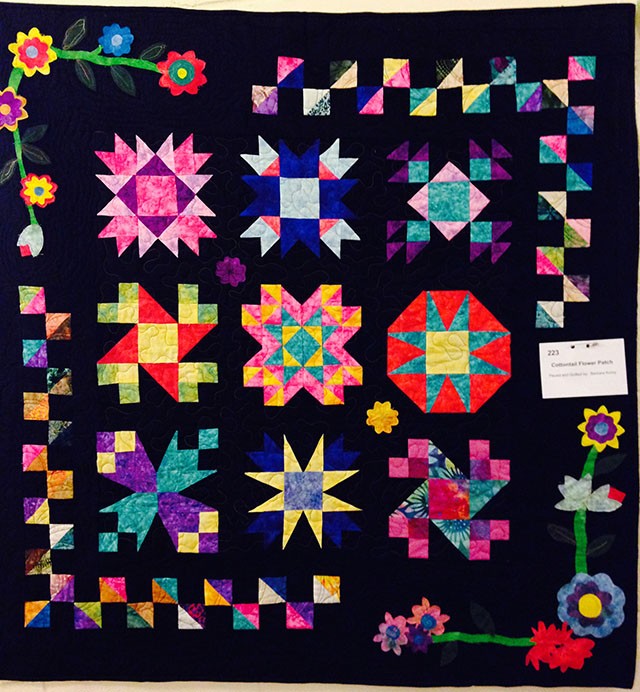 I stuck to the traditional feel of the fabric and just added simple sashing and pinwheel cornerstone blocks.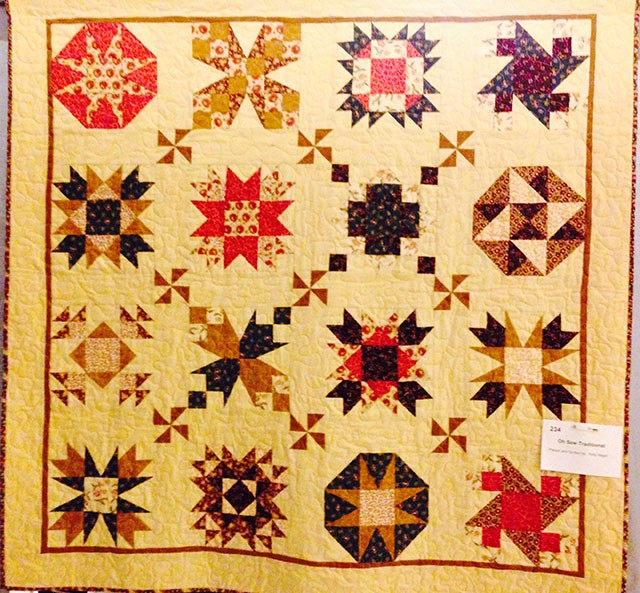 These pinwheels blocks were super easy to make! I wrote a tutorial on how to make them. You can read that here.
Isn't it amazing how people can start at the exact same place and end up in such different places! Check out these quilts. They are all the same Paula Barnes pattern, just different fabric choices. That is one of the things I love about quilting. Even when you follow the directions, you can still see the makers very unique personality and creativity in the final piece.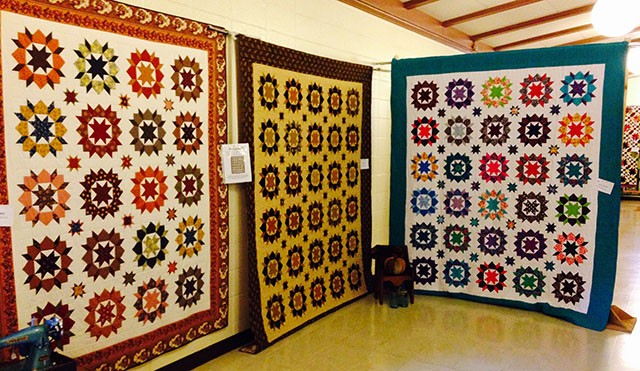 Happy Sewing!