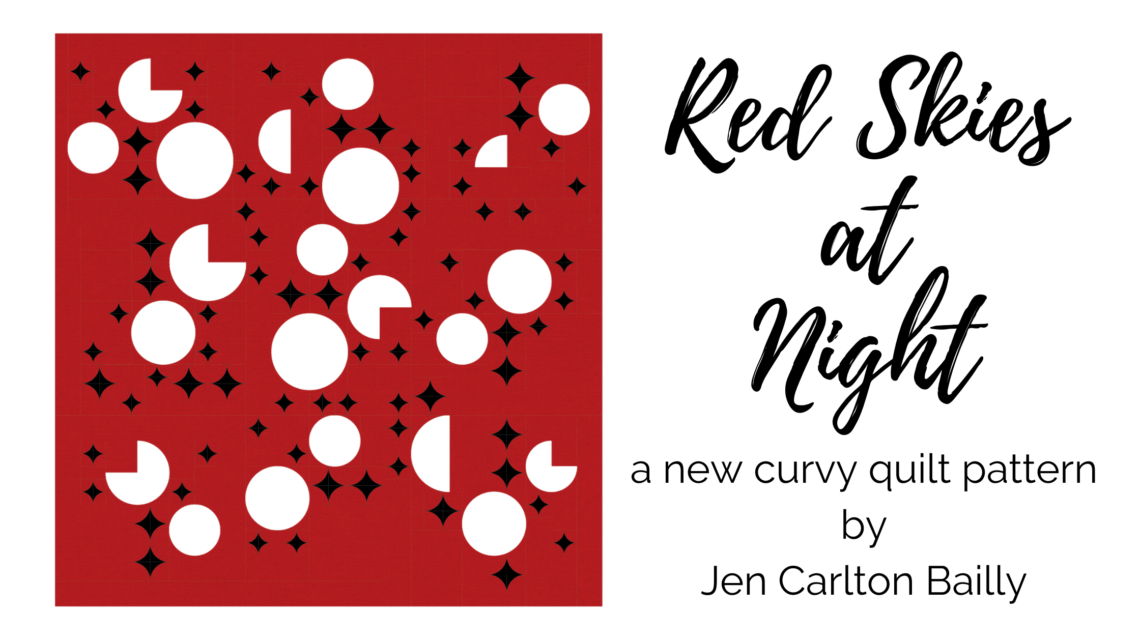 Quilt Pattern Debut – Red Skies at Night
New Quilt Pattern by Jen Carlton Bailly for Sulky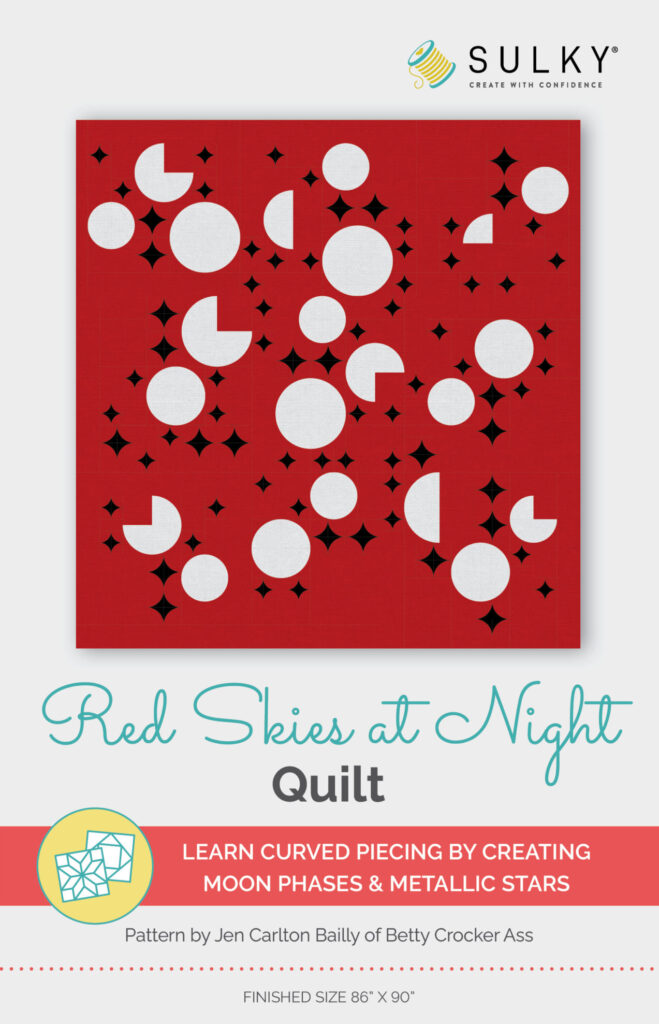 Red Skies at Night
This quilt features curved piecing to create moon phases a fun stars. The stars are quilted using Sulky Sliver™ Metallic Thread, which is a sparkly addition that adds a cool special effect to the finished project. Take this pattern for a spin to learn expert techniques for piecing and sewing curves, sewing with different thread weights and, of course, sewing with specialty metallic thread.
QUILT SUPPLIES
Thread
Organ® Needles
Fabrics
6½ yards Robert Kaufman Kona Cotton – Cardinal

 

2½ yards Robert Kaufman Kona Cotton – Black

1½ yards Robert Kaufman Kona Cotton – Snow

3/4 yard for binding
Misc.
*We may earn a small commission if you purchase items through the above links.
The pattern comes with curve templates for creating the moon phases in different sizes. To best use these, copy or transfer the templates onto thicker paper or a plastic pattern template sheet. This allows you to preserve them for future use, and provides a more stable edge from which to cut against.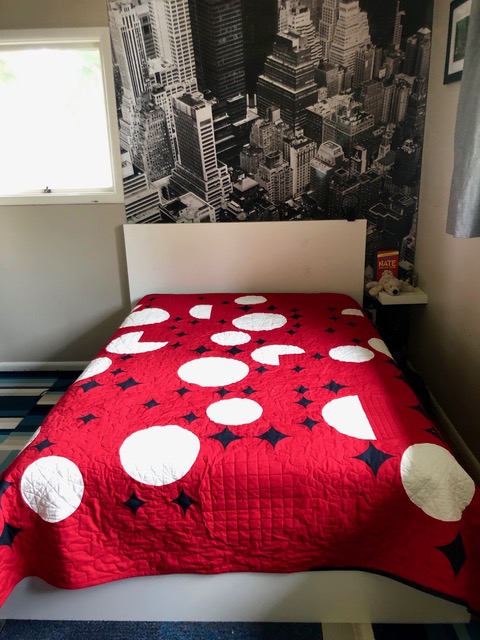 There are a LOT of quilt blocks that comprise the quilt. If desired, create only three blocks for a table runner. Or create a set of 8 blocks for a smaller quilt. You don't have to create it as instructed to form an 86″ x 90″ quilt! But boy, it's stunning when made in full size (whether or not your cat thinks so!).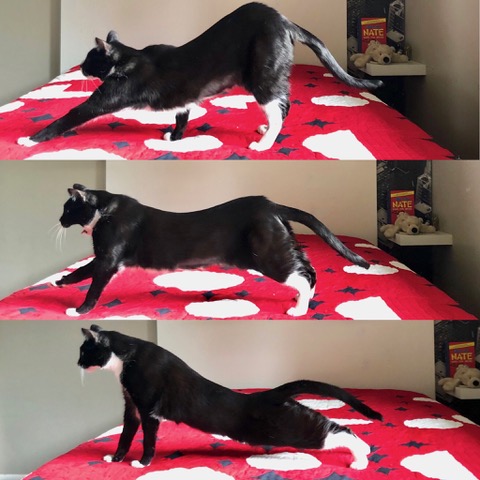 ABOUT THE QUILT DESIGNER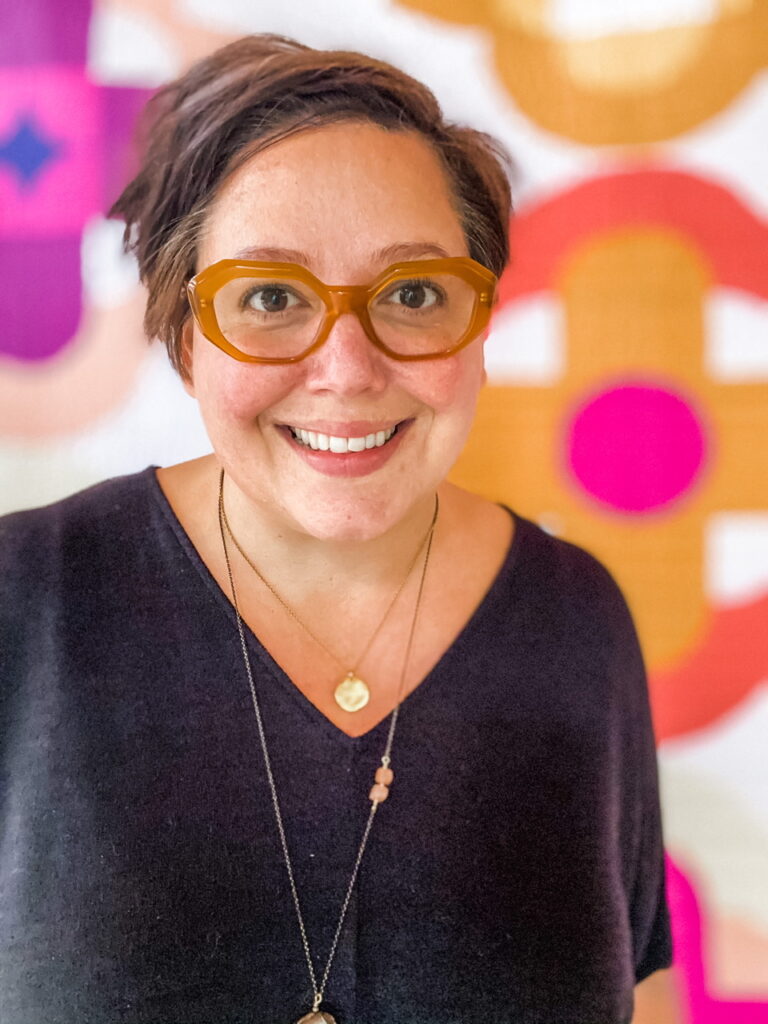 In a previous life, Jen Carlton Bailly probably sold you a pair of jeans or khakis at The Gap. Today you'll find her covered in thread and searching down the latest inspiration for a quilt. She is a self-proclaimed master at curves and finds pleasure in creating quilts with secondary patterns that make you stop and wonder. Find her at bettycrockerass.com and on social media: bettycrockerass.
Jen's Favorite Techniques
Glue basting
Sewing Curves
Know your machine RTFM (read the [fabulous] manual) – not really a technique but necessary!
Jen's Favorite Notions
Sewline Glue Stick
Clover 18 and 28 mm rotary blade (use a FRESH blade)
Design Wall
Once you make one of Jen's patterns, you'll be hooked on curves and want more, more, more! Give this pattern a try and practice her techniques for yourself to build your confidence and create something stunning!