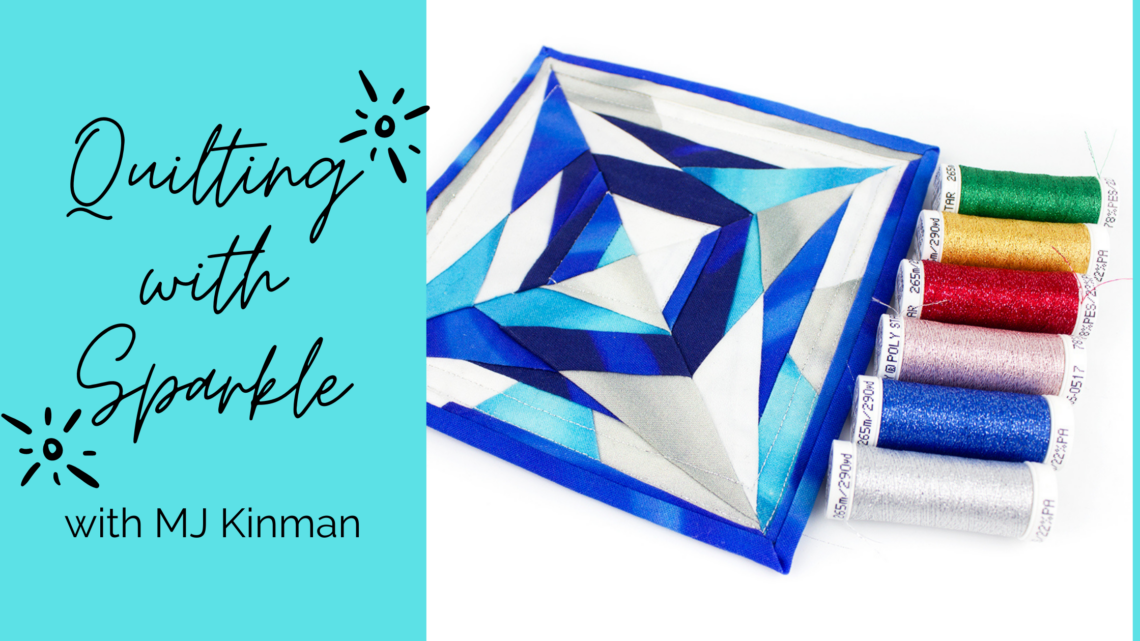 Quilting with Sparkle Videocast with MJ Kinman
Quilting with Sparkle is our first videocast of 2021! Join us on January 12, 2021 at 2pm ET as we learn how to quilt with sparkle! Our special guest, MJ Kinman, has joined us for several webinars and is now going to be LIVE on camera to show us how she adds sparkle to her gem quilts using Sulky Poly Star thread.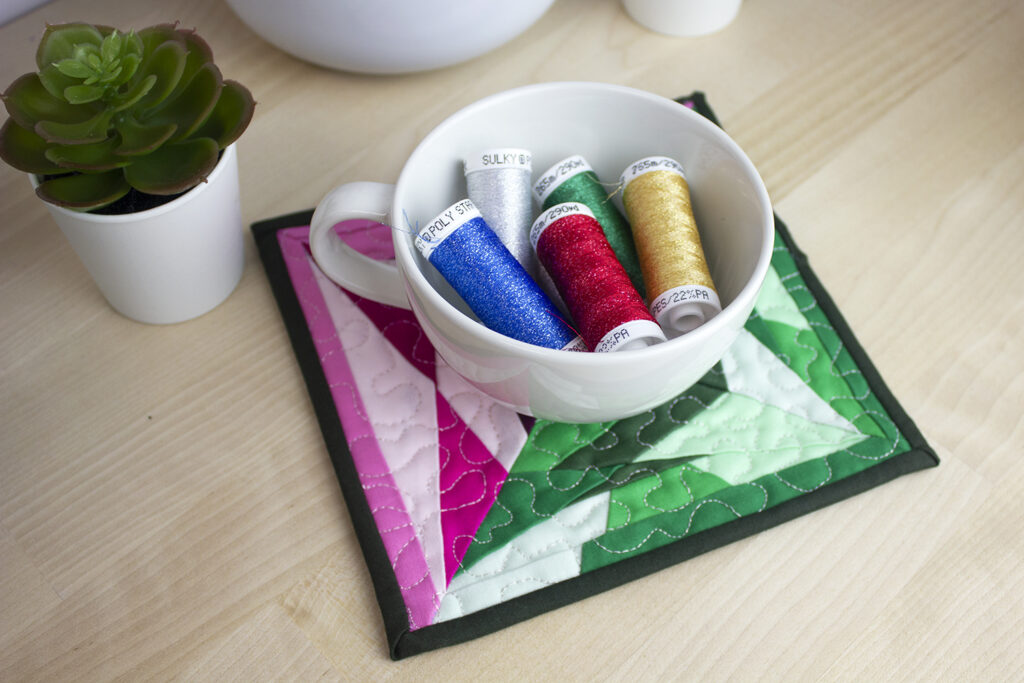 We've curated a special Precious Gems Poly Star 6-pack of thread that coordinates with the videocast project as well as MJ's Birthstone Quilt Blocks and Elizabeth patterns. Combine these threads with the solid fabrics MJ put together for the Birthstones to create "mini gems," which are super fun to make. If you're not familiar with MJ's gem quilts, you'll be amazed at how they come together. You'll also be amazed when you realize you can make them, too!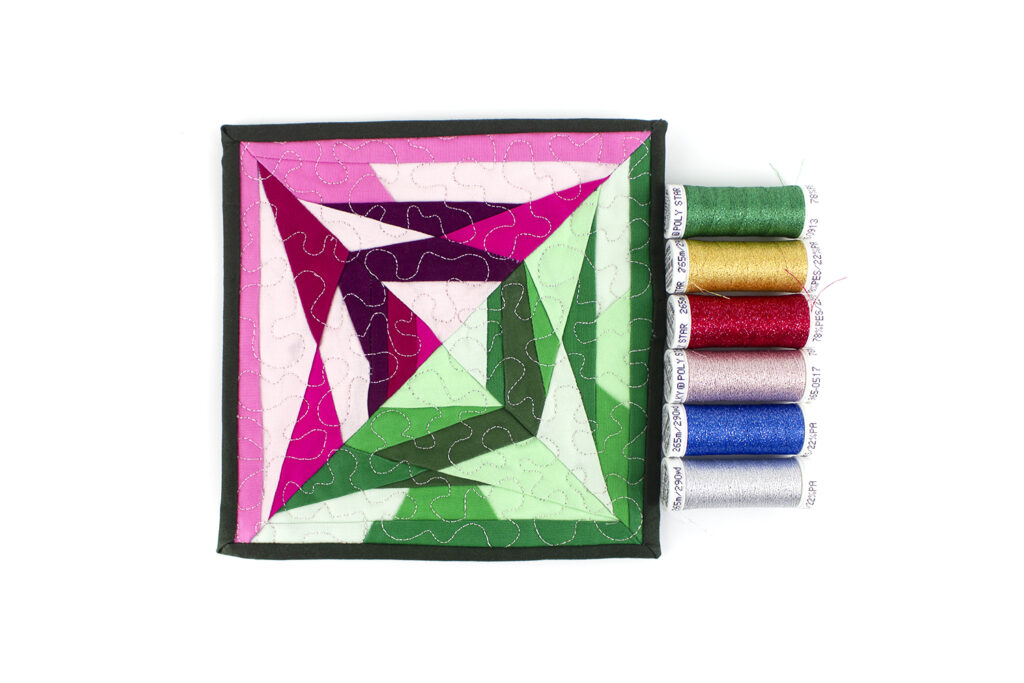 Sewists of all skill levels can do THIS! It may look complicated, but once you learn the piecing method, you'll be hooked. Plus, the Pinwheel Princess gem block is a small scale gem, which you can complete in an afternoon. That's right–the piecing, quilting and binding are all very doable in one sewing session!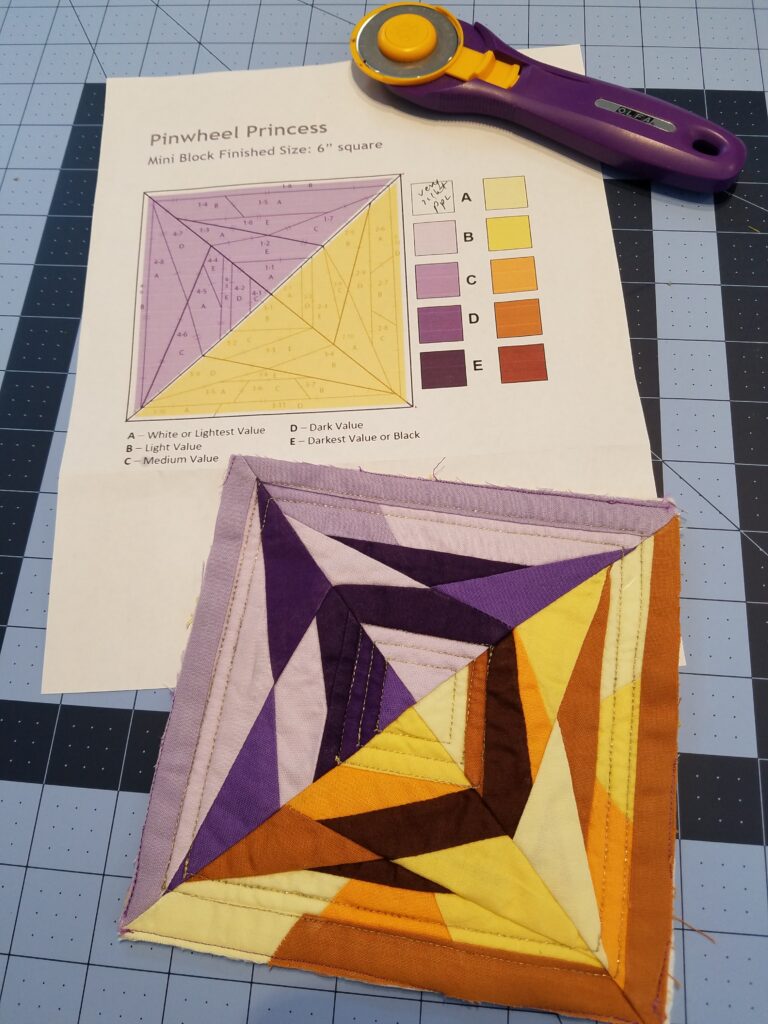 MJ created the Quilting with Sparkle exclusive pattern, Pinwheel Princess, specifically for this videocast, so you can't get it anywhere else. You'll get it FREE with your entry fee (a $9.99 value!) We worked with her to compile a great kit that will allow you to create several Pinwheel Princess blocks, combine them to make a larger quilt or use them as-is. MJ will give us loads of inspiration for using our finished blocks, too.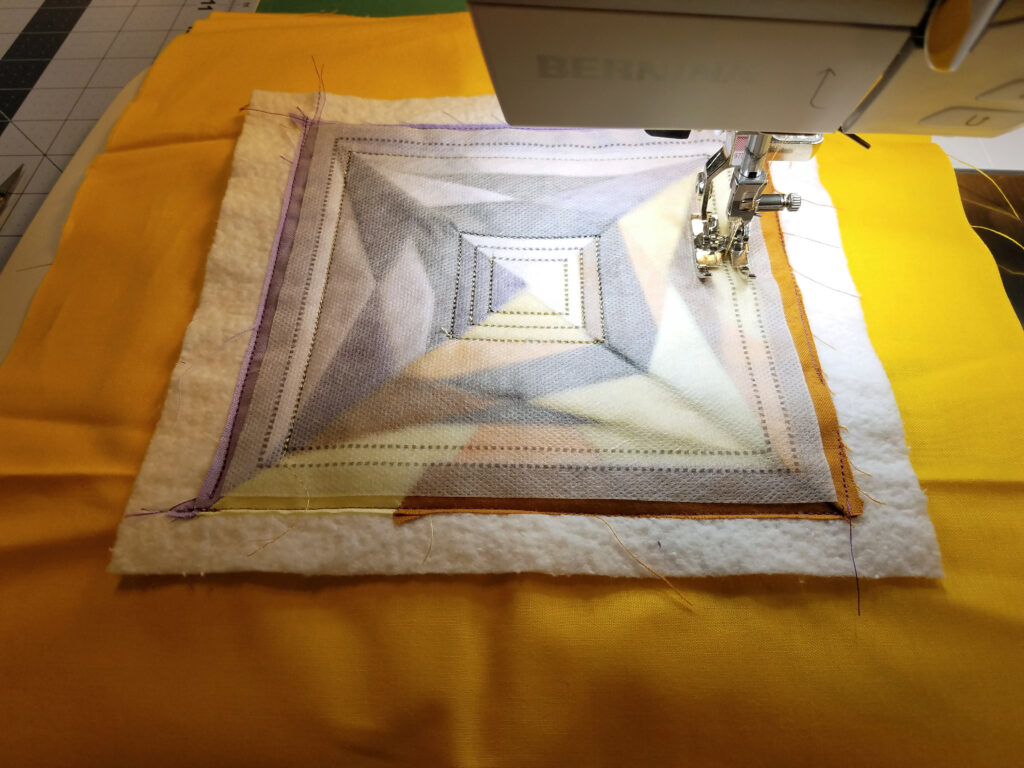 WHAT
You'll learn how to best quilt with Sulky Poly Star, a 30 wt. polyester thread with flecks of metallic running through it. Why not make your gems SHINE like they're supposed to?
WHEN
January 12, 2021 at 2pm ET
WHERE
On our awesome education platform! If you don't have an account yet, sign up today and browse al lthe past offerings, add them to your library for east access, and grab up the freebies!
Watch this to learn a bit about how the education platform works.
WHY
Because MJ Kinman is awesome and you will LOVE her teaching style!
HOW
Sign up today and log into the videocast viewing room on the day of the event. The video will LIVE STREAM at 2pm. Participate in the Live Chat to ask questions in real time! With your entry fee, you'll receive the Pinwheel Princess digital pattern for FREE, a $9.99 value!
Grab a kit to have it on hand the day of the event. Kits aren't required to attend, but you'll sure want one once you see the incredible value!
"See" you soon for Quilting with Sparkle!