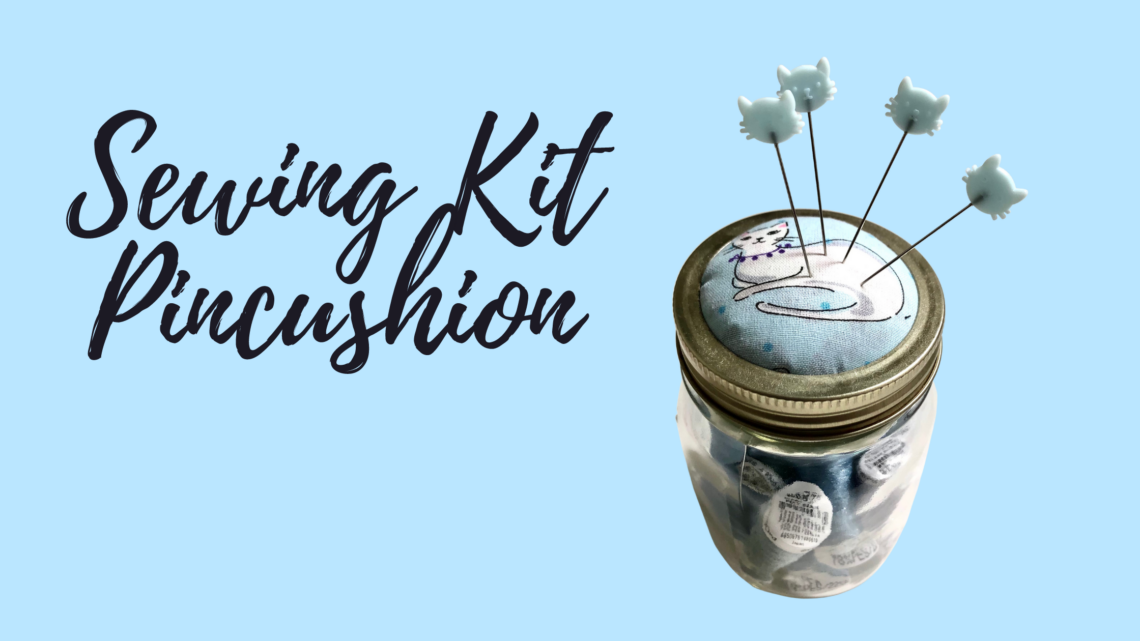 Sewing Kit Pincushion Gift to Make
On-the-Go Sewing Kit
Mason Jar Pincushion Project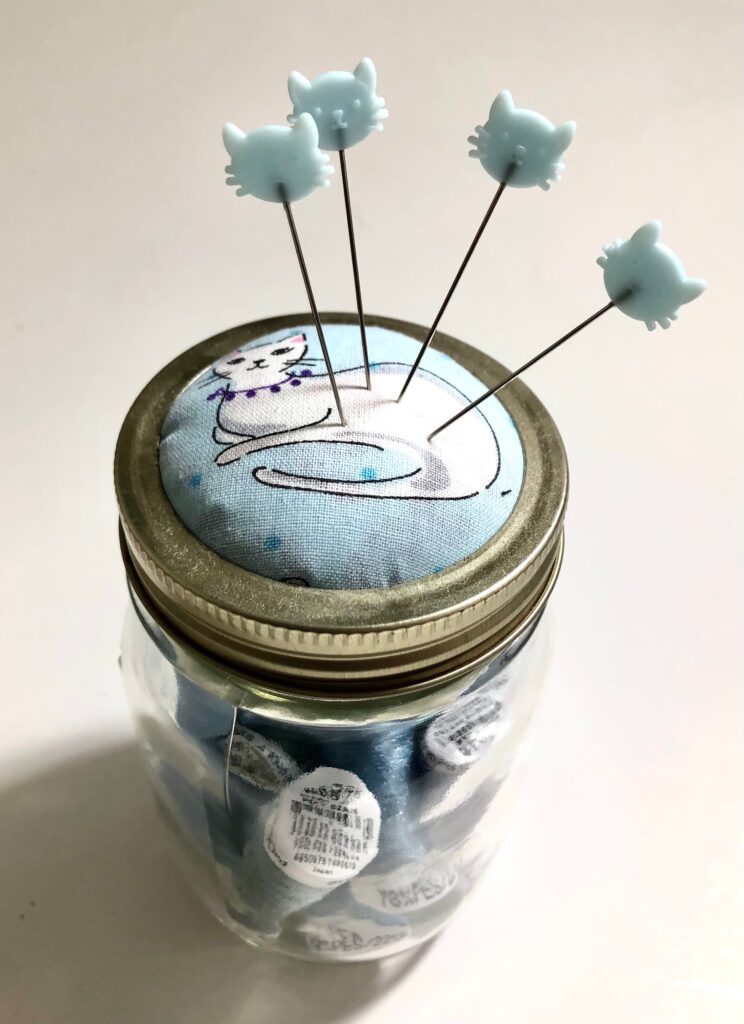 Create a on-the-go sewing kit with a pincushion on a Mason jar lid, and store supplies inside. This project makes a great gift for a cat lover, when topped with our fun Cat Head Pins! Fussy cut the fabric on the pincushion to center a cute motif for you or the recipient.
SUPPLIES
PREPARE SEWING KIT
Poly Sparkle Thread is a fun addition to the sewing kit! Grab a 6-pack of coordinating colors to complement the fabric print you choose for the pincushion.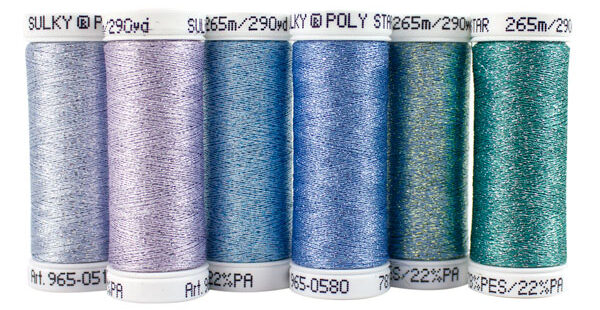 Add the 6 spools of Poly Star thread to the Mason jar. Place the Curved Tip Squeezers into the jar, too.

Hand sewing needles are a nice addition to the kit. These come in multiple sizes and come with a heart shaped case!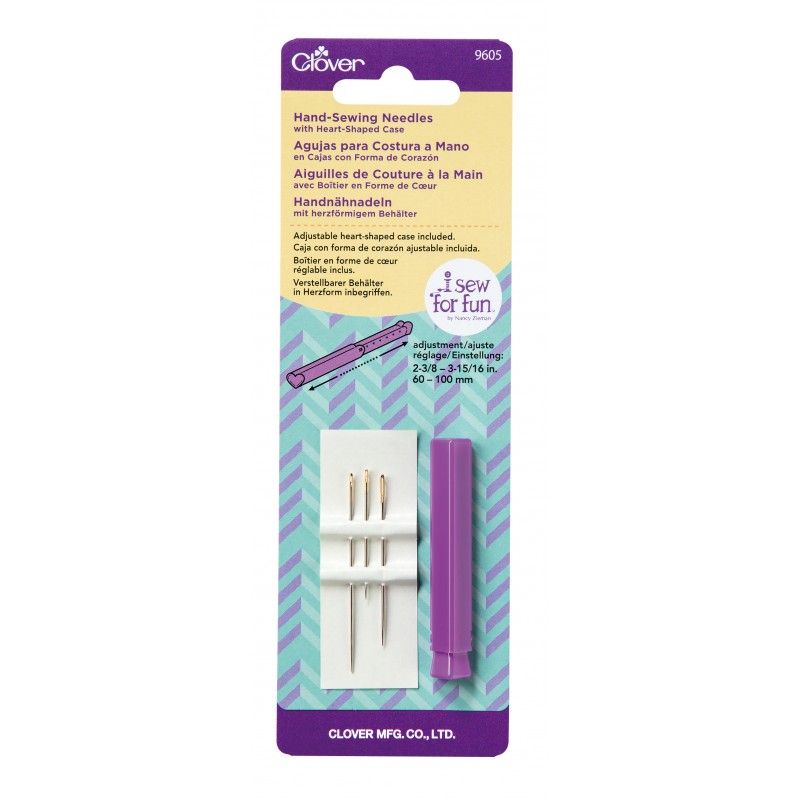 MASON JAR PINCUSHION TOP
Take apart the Mason jar lid and use the inner lid as a template to cut a circle from the felt. (The following images feature a breast cancer awareness pink ribbon fabric, which makes a great gift idea for a patient undergoing treatment or a nurse in the oncology unit!)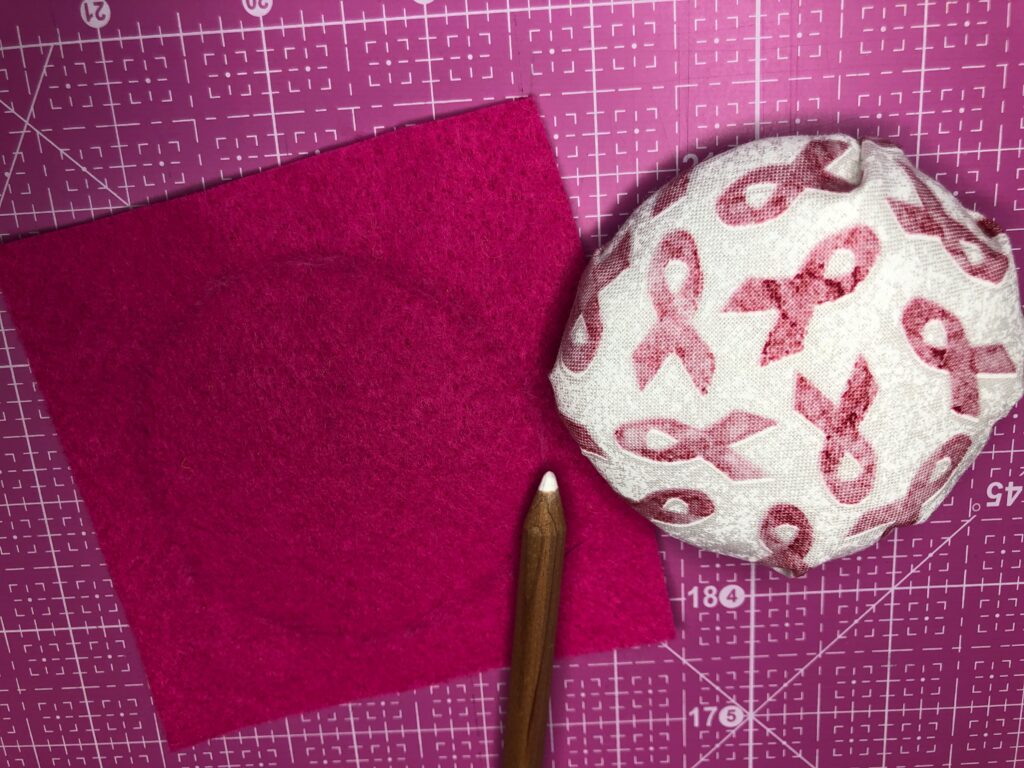 Place the inner jar lid on the print fabric square. Trim the square using pinking shears, making sure to have at least 1 1/2″ of fabric extending beyond the lid perimeter.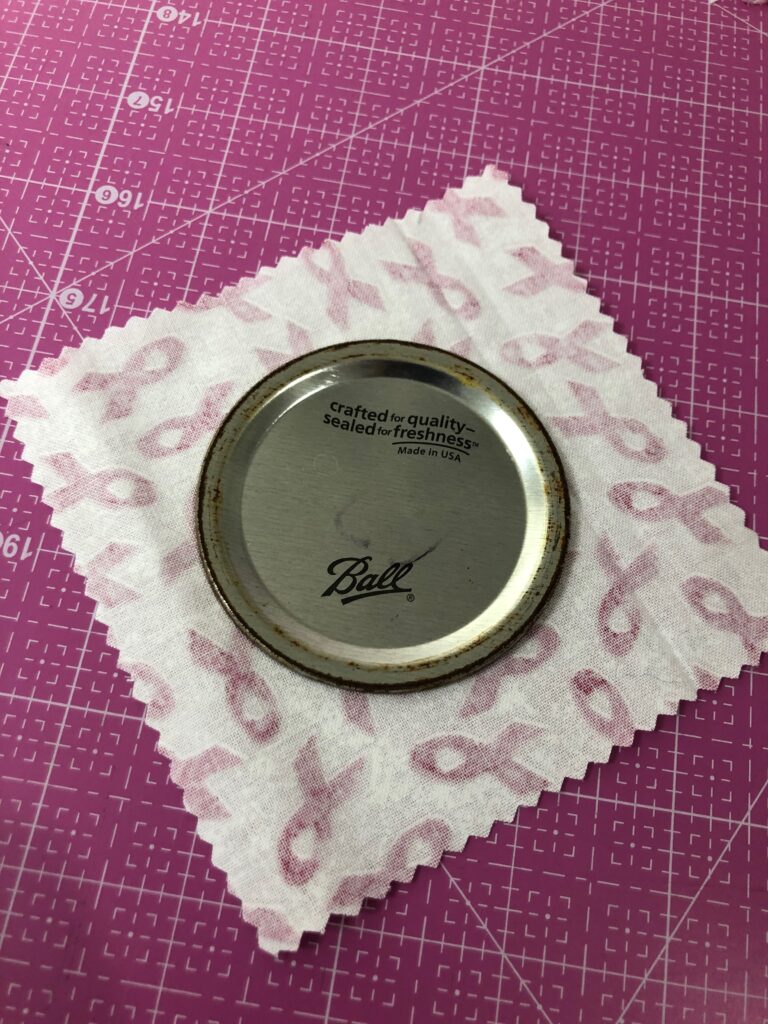 Thread a handwork needle with a strand of Sulky 12 wt. Cotton Thread. Sew a gathering stitch along the fabric perimeter.
Place a handful of fiberfill inside the fabric "pouch" created by slightly gathering the thread. Place the Mason jar lid against the fiberfill, and pull the thread taut around the lid. Take a few stitches through the gathers to secure the thread; knot the thread ends.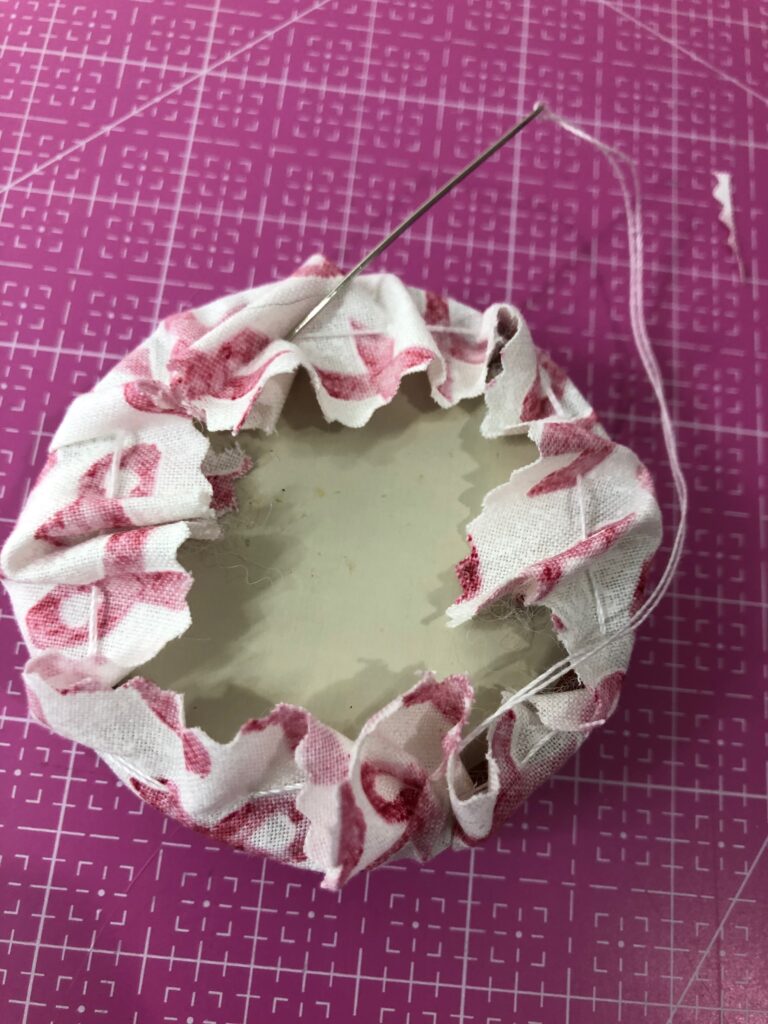 Glue the felt circle to the lid, covering the fabric raw edges. Then, use quilt clips to secure the felt until dry. Let the glue dry thoroughly.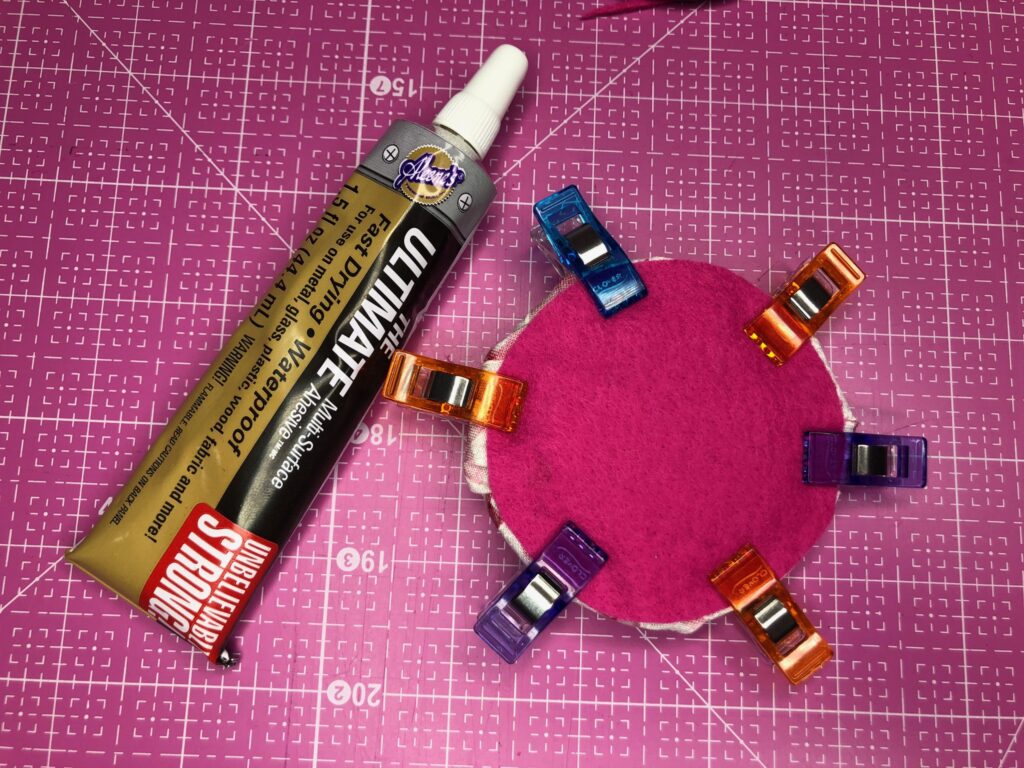 FINISHING THE PINK RIBBON PINCUSHION
Insert the pincushion into the outer Mason jar lid. Then, screw the lid onto the jar.
Place a few decorative pins into the pincushion. Add a piece of fabric and a handwork design to the jar, if desired.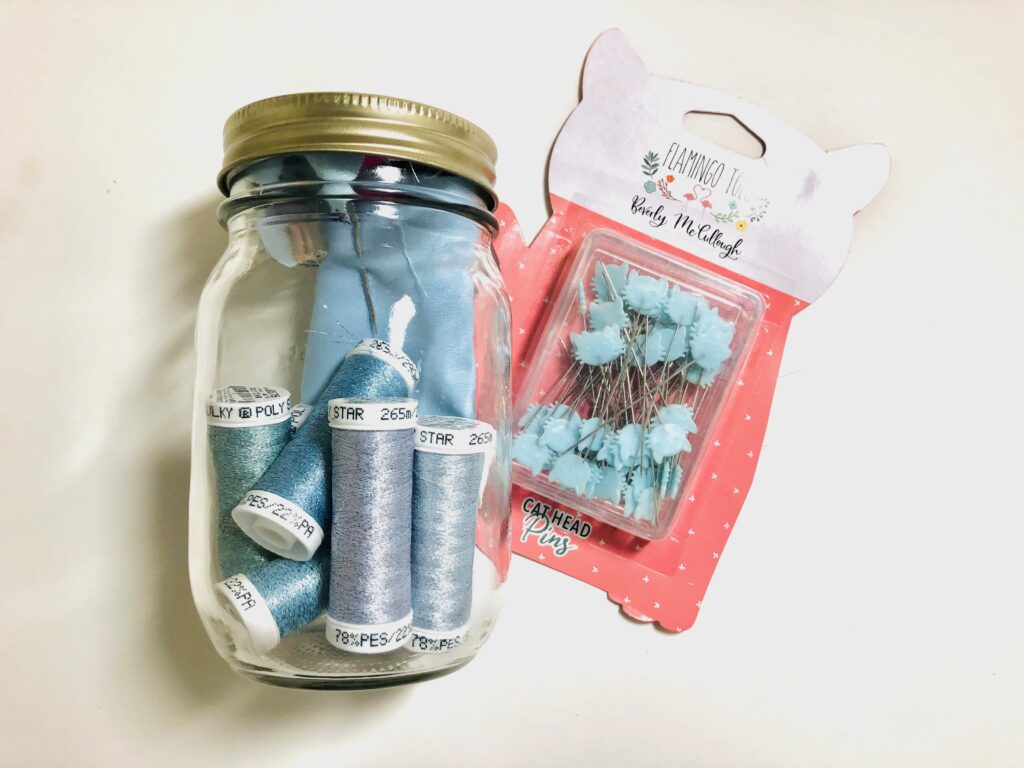 Gift the jar to a friend or keep it as your companion when you need to sew on the go!