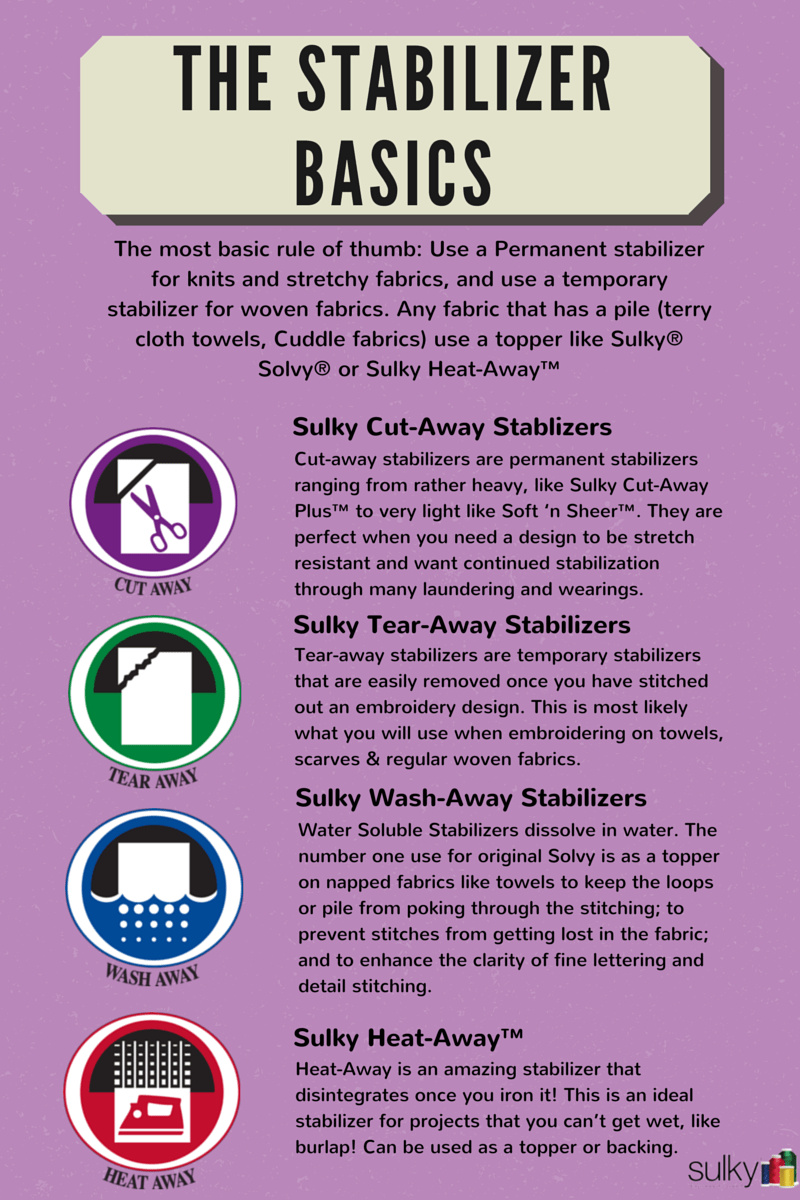 The Sulky Stabilizer Infographic!
Hello! I have been away at Quiltcon in Austin, Texas all last week and I am so sorry I couldn't post. My computer decided to die while I was there. I have managed to recover the pictures from the show and will be sharing those and lots of fun moments in a post later this week.
Today I want to finally share with you the Stabilizer infographic! I finally got it finished and I hope this will be a helpful. As you know, this isn't everything there is to know about stabilizers, but I hope it will be a good basic guide to get you started.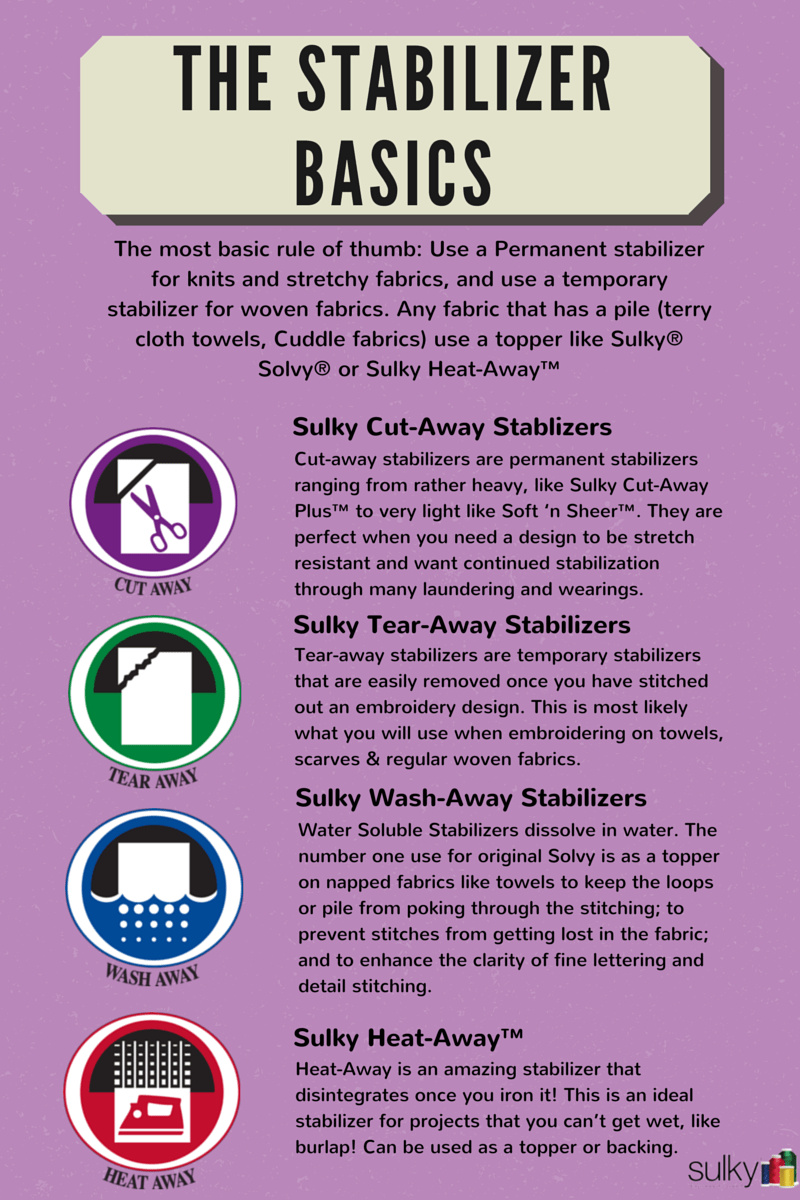 Feel free to print this, post this, share this and comment on what you think.
Happy Sewing!