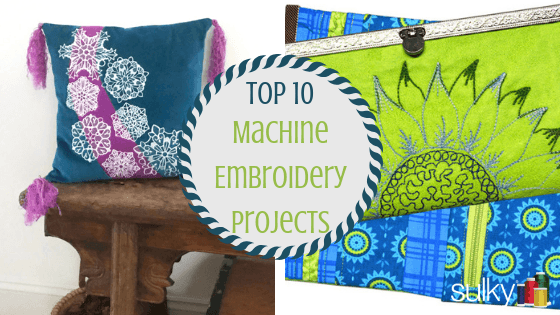 Top 10 Machine Embroidery Projects to Make & Give
Top 10 Machine Embroidery Projects
To further celebrate National Embroidery Month, here are 10 machine embroidery projects that you can create for yourself or as gifts. These machine embroidery projects are fun ways to practice your skills and use your fabric (and design) stash.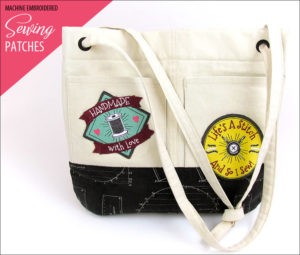 Show your sewing pride with these fun machine embroidery patches, made using Sulky 30 wt. Cotton Thread. Get the full tutorial and designs on Sew4Home's blog.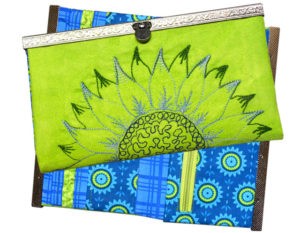 This fun embroidered sunflower wallet is by Pam Damour and was introduced in our free webinar.
Grab the kit, which includes everything you need to make your own – simply add the coordinating fabrics of your choice for the inside of the wallet – and watch the webinar for the full instructions.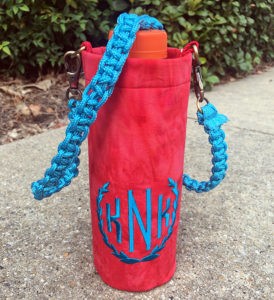 This machine embroidery project by Kelly Nagel goes together rather simply and just requires a couple of swivel clips to add a professional finish.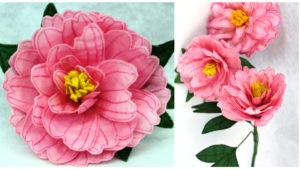 This free webinar with Zandra Shaw of Embroider Shoppe takes you through all the steps to create beautiful flowers, which then can be clustered or used alone as pins, headband embellishments or scarf ties.
Buy the kit here and watch the webinar to get the instructions.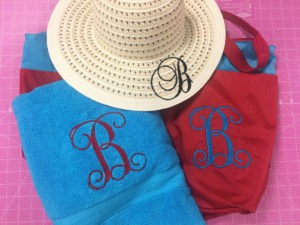 Just in time for spring break, this monogrammed beach set includes instructions for a straw hat, towel and beach bag.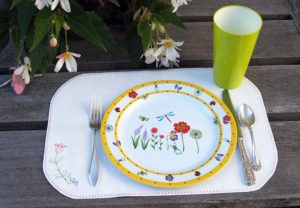 Pamela Cox designed this wonderful tutorial for a quick and easy vinyl place mat. If you have never tried machine embroidery on vinyl, check out Pam's blog post here and then try this great project.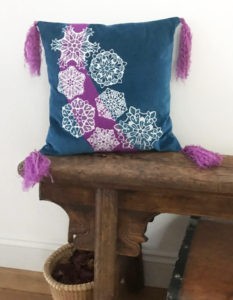 This machine embroidered pillow by Pamela Cox keeps winter in mind with embroidered snowflakes and a touch of metallic sparkle. Be on the lookout for the new one each month with our Pillow of the Month Series! Get the full tutorial here.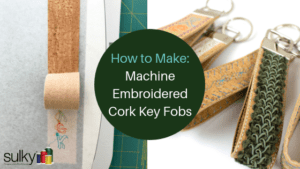 Cork is a great fabric for embroidery. It looks and feels like leather, but is super simple to sew. Read this post to get started on your own today.

This scissor case design comes in both sizes. Create several of these to gift to your sewing friends.
Grab the kit here and register for the free webinar to get the instructions.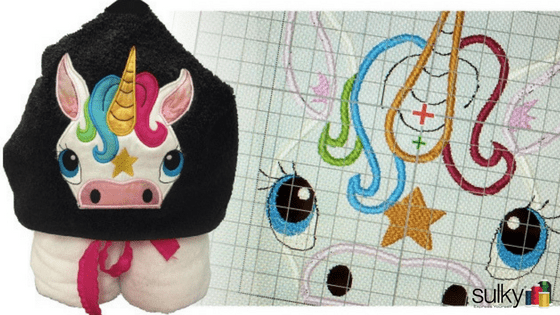 This cute design by Desiree Habicht will make kids of all ages smile with delight!
Grab our kit and register for the free webinar to make your own Unicorn Towel Hoodie.
P.S. Want more unicorn projects? Check out her Lunch Bag tutorial here.
That's all folks!
Choose your favorite machine embroidery project or make all 10! Just make sure you're all stocked with stabilizer and thread before beginning.