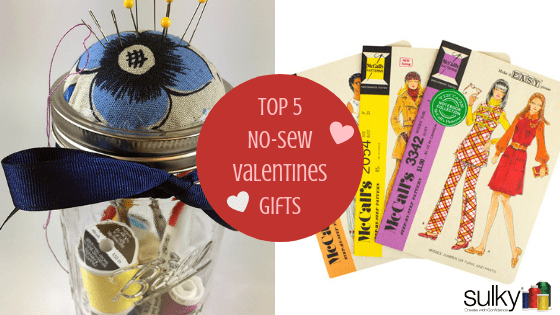 Top 5 No Sew Valentines to Make & Give
No SEW? No WAY! No sew Valentines to Make & Give
No-sew Valentines are great gift options when you're running short on time. We're going a bit beyond stickers and construction paper to bring you 5 no-sew valentines day gifts to give to teachers, neighbors, friends and family.
Valentine's Day is the perfect holiday to get crafty and show your love with fabric and thread. These no-sew valentines day gifts are easily made with minimal materials and minimal time, yet the effort still shows! Give someone a warm fuzzy feeling with one or all of these no-sew valentine gift ideas. Make sure to create a simple card to go with the gift and add another special touch.
I hope this list helps you find the right no sew valentine gift for your favorite sewist or friend.