How To: Upcycle Clothing with Embroidery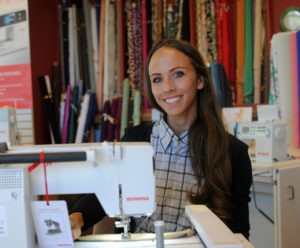 Our Friend Laura from Trash to Couture shares how to upcycle clothing. She takes a boring shirt and transforms it by adding embroidery using a Sulky Stabilizer, Sulky Rayon Thread, and the BERNINA 560 machine + embroidery module. We love this concept and are so excited to see more of her work. Take a look!
What did you think? Let us know in the comments section!
Happy sewing!