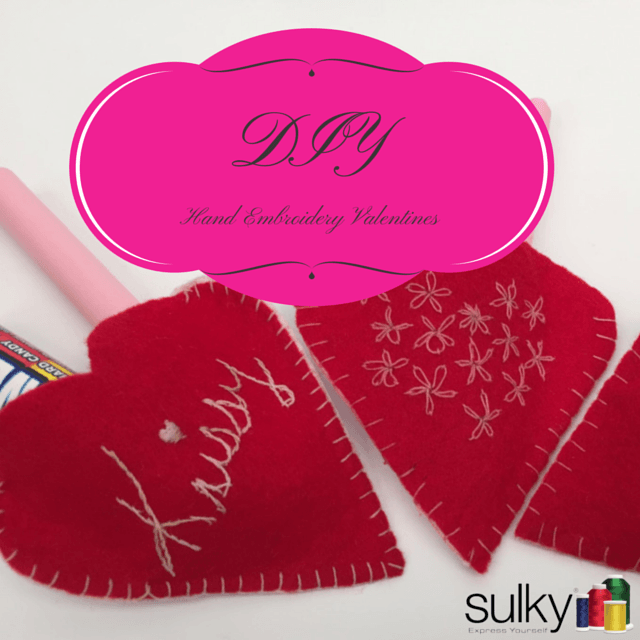 Valentine's Day DIY – Free Pattern Download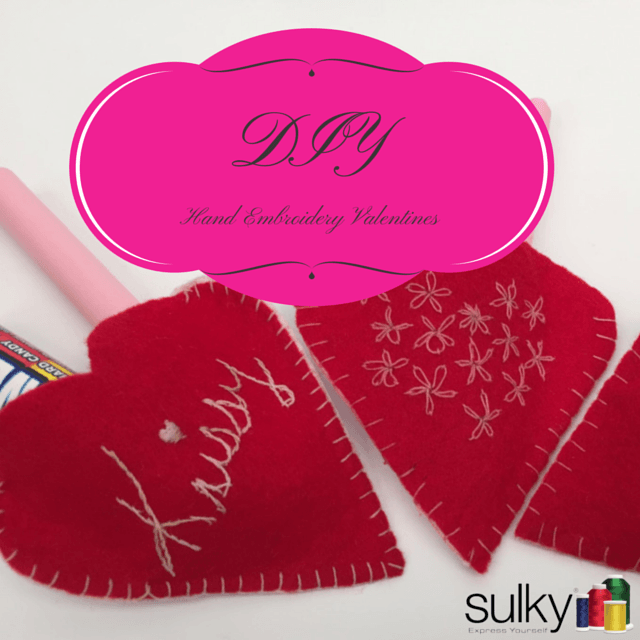 I love Valentine's Day! I have friends that hate it. They say it's a made-up holiday that forces people to buy useless stuff for people. But I personally think it is so much fun. Maybe it's the hippie-chic in me…but any day that is focused on telling people you love and appreciate them is a good day in my mind. It also doesn't hurt that all colors in the red to pink family are my favorites!
This year Valentine's Day is on a Saturday so I expect that I will make heart shaped muffins for breakfast for my family. Here is a quick and easy recipe.
I will also give my family these felt Valentines that I made for each of them. I put a note to each of them listing the unique things I love about them and some candy. These Valentines are "sew" simple! You can make them in an evening while you are watching TV. Here is how:
Download the template here: hearts
Print the template onto Sulky Sticky Fabri-Solvy™ (pre-cut sheets pack is #457-02).
Now for the creative part! Decide what you want on each heart. I wrote the names of my daughters in cursive and did pink flowers on the one for my hubby. You can do whatever you want! You may decide this is the perfect place to practice some of those hand-embroidery stitches you have been wanting to try. I like Mary Corbet's website, Needlenthread.com for how-to videos on tons of hand embroidery stitches.
Once you have chosen your design and written it on the Sulky Sticky-Fabri Solvy with a water soluble pen or pencil, peel off the backing sheet and stick the Sticky Fabri-Solvy to the right side of your felt (assuming one side is better than the other).
Now stitch away! I stitched all the centers of each heart before cutting them out.
Once you are finished stitching, spray a little Sulky KK 2000™ Temporary Spray Adhesive to the wrong side of the felt stitched heart; and stick a second piece of felt to the wrong side of the project. (I used white felt, but you could use pink, or red, or whatever you like.)  Now cut each heart out with the second piece of felt stuck to the back.
If you want to make these into coasters, use a blanket stitch to stitch around the entire heart. I made mine into little pockets for a message and piece of candy so I left the top open.

 Once you are done with all the stitching, put the Valentines in a bowl of water to dissolve the Sticky Fabri-Solvy.
When the Sticky Fabri-Solvy is all gone, turn them over and iron them dry from the wrong side on top of a terry-cloth towel. This will dry the hearts, press them flat without flattening the stitching, and remove any KK 2000 that hasn't already dissipated.
Write your love notes, put in the candy and give someone a reason to smile 🙂

Happy Sewing!