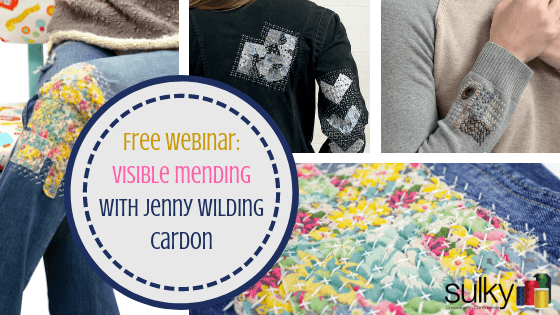 Visible Mending Free Webinar
with Jenny Wilding Cardon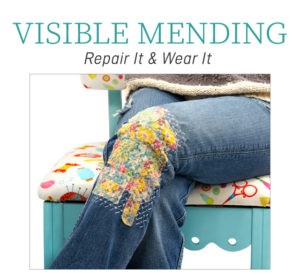 Welcome to the world of visible mending – where holes, rips, tears, and even stains provide opportunities for one-of-a-kind creativity.  In this free, 1-hour webinar, Jenny Wilding Cardon will demonstrate step-by-step how to mend and repair damaged or worn clothing.


April 9, 2019
2:00 pm EDT
Can't make it? You can still sign up and watch it on-demand following the initial broadcast!
What you'll learn:
The concept of Visible Mending
Two easy hand-sewing techniques to mend clothing, linens, and other fabric items
Boro stitching, a traditional Japanese mending technique
A fun technique for turning unsightly holes into cool conversation pieces
How to incorporate stabilizer to make things easier when hand stitching
How to choose the right thread for the garment you've chosen
Goodies for you:
Downloadable practice sheets
Instructions for 2 simple techniques to combine in different ways to refashion the clothes in your closet
Webinar Specials and Door Prizes (if you attend the live date)
Access to the webinar on-demand and all presentation materials following live broadcast
Exclusive access to a brand-new Sulky thread!

Always free, always on-demand!