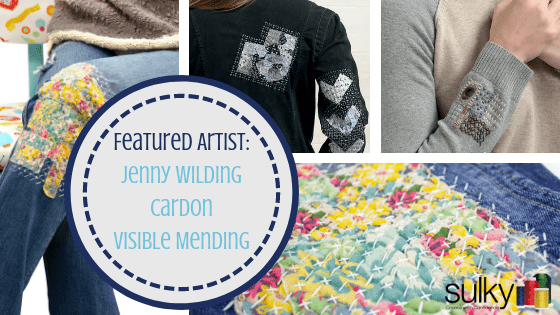 Jenny Wilding Cardon + Visible Mending: Featured Artist
Featured Artist: Jenny Wilding Cardon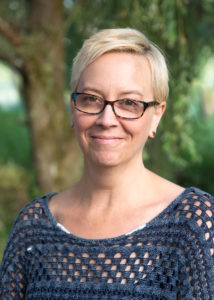 We're highlighting Jenny Wilding Cardon so you can learn about how she started her quest of Visible Mending to breathe new life into worn, outdated, antique and thrifted items. All you need is a needle and thread to re-create some of her looks and mend garments, decor and accessories in an artful way.
Jenny Wilding Cardon has been maneuvering the two worlds of sewing and thrifting since high school. Back then, she would design eccentric, rebellious items of clothing, and then make her friends wear them to school. After graduating from college in Utah with a degree in Women's Studies, she spent three years with her future husband in Seattle, where she quickly caught the quilting bug from her coworkers at Martingale.
She worked as a copywriter for Martingale one day short of 10 years before giving up her position to be a stay-at-home mom. In 2011, she returned to Martingale as their content editor, and now she spends most of her work time writing for Martingale's Stitch This! blog.
The birth of her first son inspired her to create her first pattern collection, The Little Box of Baby Quilts (Martingale, 2007). Her second book, ReSew (Martingale, 2011), paired her two creative outlets: thrifting and sewing. Her designs have also appeared on the covers of Quilts and More and Quilt It for Kids magazines, as well as in McCall's Quilting and Simple Quilts and Sewing.
She lives on an acre in a Utah farming town with her husband of 18 years and her two sons, Jack and Charlie. She also blogs at reMade Nation.
Jenny is a Sulky fan and loves using Sulky 12 Wt. Cotton Petites thread for her hand mending projects, which are both functional and fashionable. After learning about her, you'll want to create some Visible Mending projects of your own! Watch the video below!
Find Jenny's book and FREE webinar to learn even more!