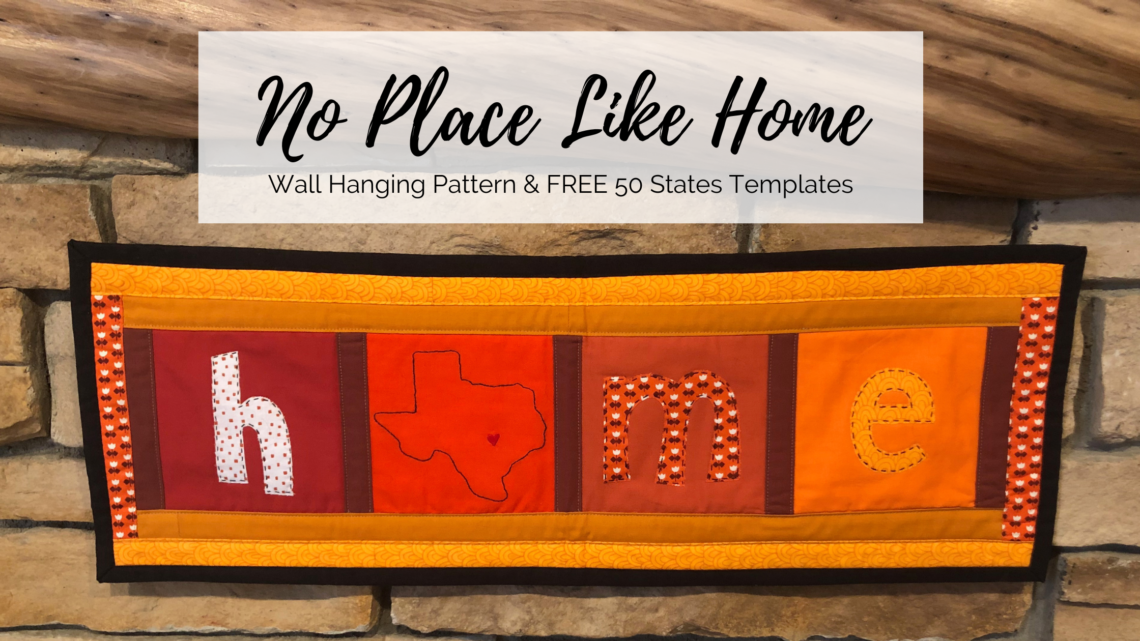 50 States Wall Hanging to Sew
50 States Wall Hanging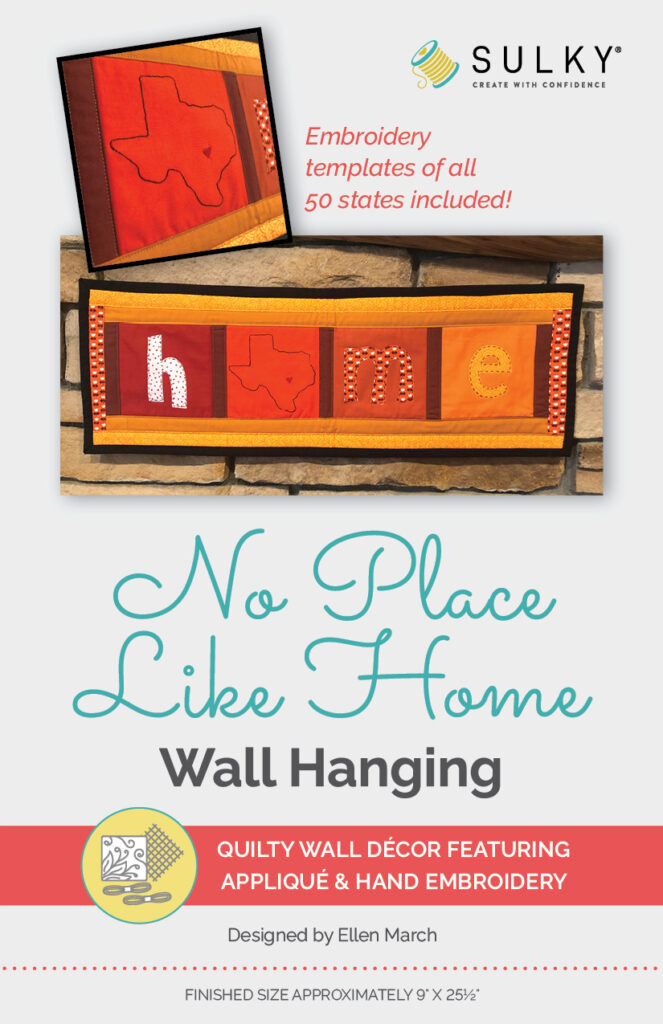 There's No Place Like Home for the Holidays
Create homey wall art to welcome family and friends and proudly display your city and state at the same time. This free pattern comes with templates for all 50 states, so you can personalize your wall hanging depending on where you (or your family) live.  
50 STATES WALL HANGING REQUIREMENTS
Sulky Thread
Needles
Fabrics & Stabilizers
(4) 5¼" squares of solid quilting cotton (A; matching or coordinating)

 

(3) 5″ squares of coordinating print cotton fabrics (appliqués)

 

(5) 1¼" x 5¼" strips of solid quilting cotton (B)

 

(2) 1¼" x 23½" strips of solid quilting cotton (C)

 

(2) 1¾" x 7″ strips of print cotton (D)

 

(2) 1¾" x 25″ strips of print cotton (E)

 

11″ x 28″ rectangle (for backing)

 

11″ x 28″ rectangle of low- to medium-loft batting

 
Misc.
PATTERN DETAILS
The 50 states wall hanging features a hand embroidered heart, which is placed on/near the city you'd like to highlight within the state of your choice. The state outline is also done in hand embroidery stitches, backstitches to be exact, but you can also lower the feed dogs on your sewing machine and do the stitching by machine.
Print the page including the state of your choice directly onto Sulky Stick 'n Stitch Stabilizer. Print on the fabric-like side, and set the printer for the "draft" setting, if possible. This way the stabilizer doesn't get saturated with too much ink, which can result in bleeding if the stabilizer doesn't dry properly before use.
After printing, cut out the state motif, leaving a slight border. Then, apply the "sticker" to the fabric right side and stitch through all layers.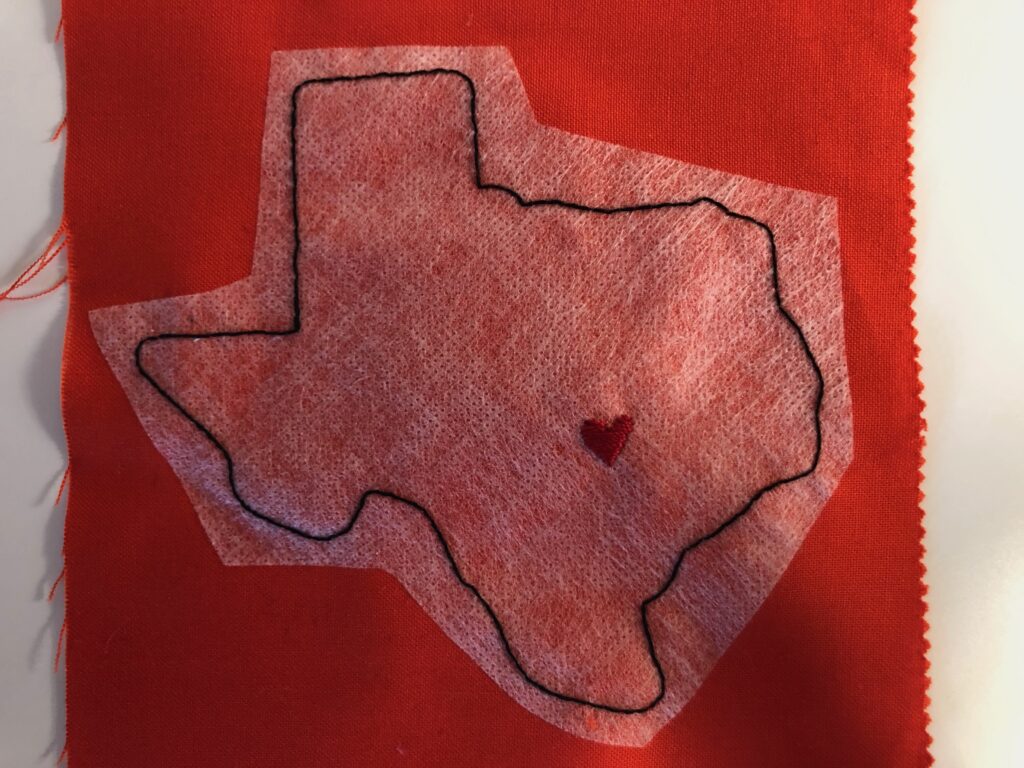 After embroidery is complete, rinse away the stabilizer under tepid running water. Make sure the water is running off the project, not pooling on top of the fabric. Then, let dry flat on a towel before proceeding with the 50 states wall hanging construction.
Each letter ("h," "m," and "e") template is also included, printed in a mirror image for easy transferring onto Perfect Appliqué Fusible Web.
Transfer each letter, and then fuse the Perfect Appliqué to each fabric wrong side. Cut out each letter, fuse to the background fabric, and then hand embroider running stitches just inside each appliqué. Again, machine stitching is perfectly suitable here, too!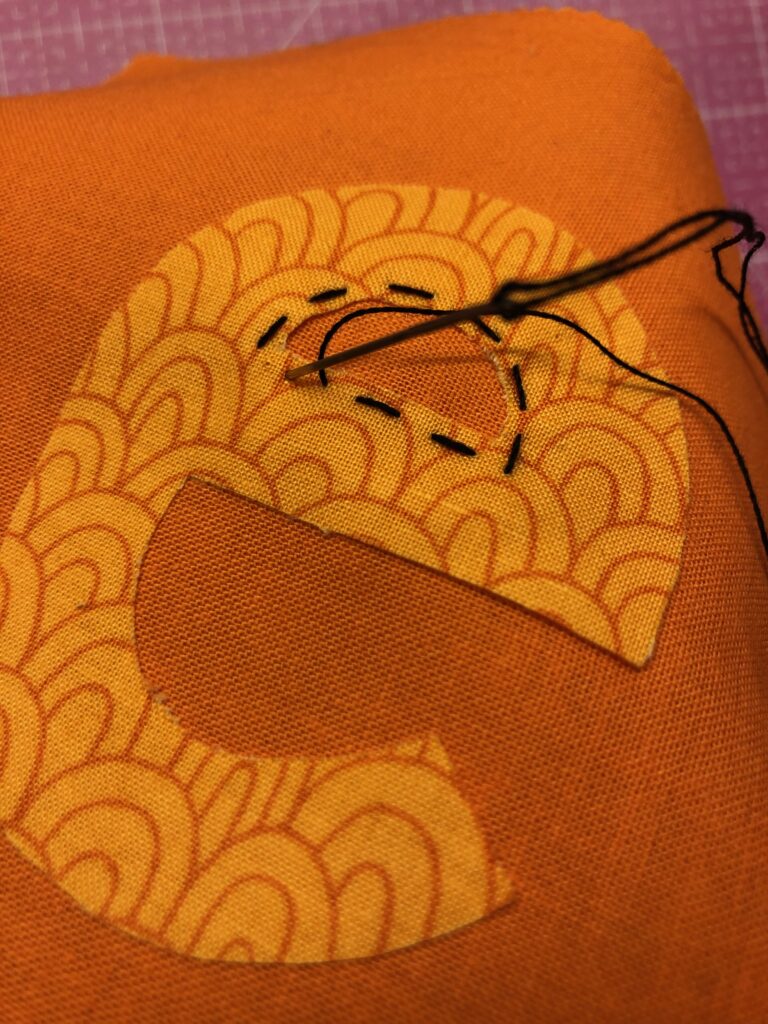 FABRIC CHOICE
Various quilting cotton fabrics are great for this project. The featured wall hanging has a muted, fall-ish tone.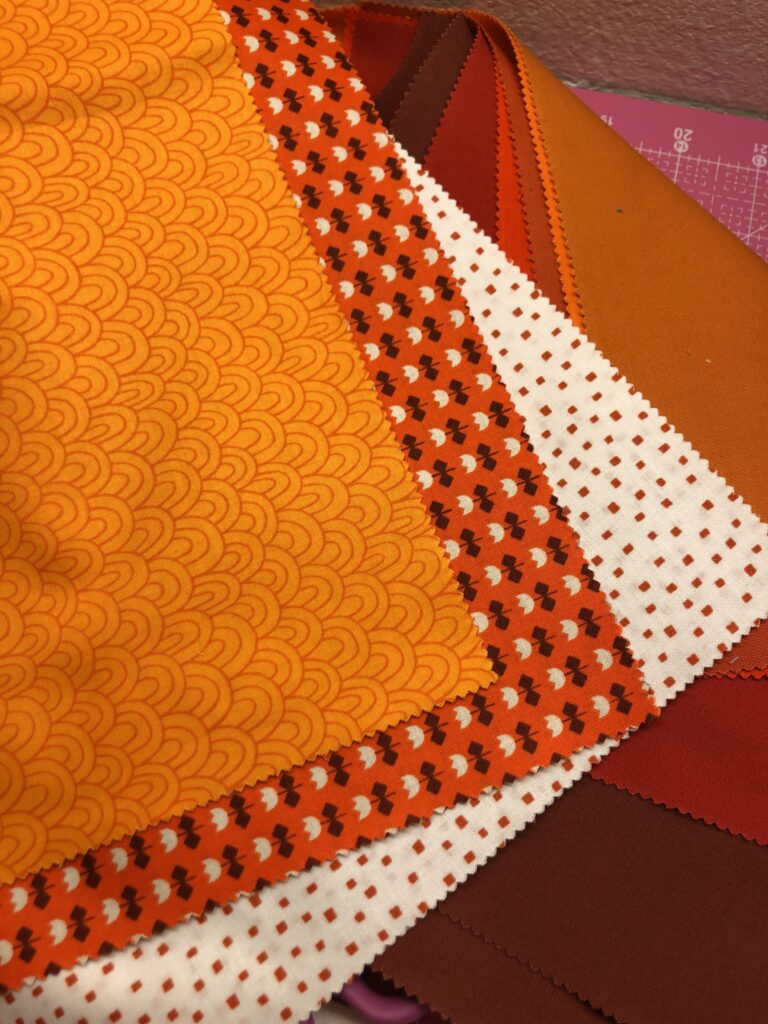 But this also makes a great wall hanging for the holidays, to welcome family and friends from afar. Choose a variety of holiday motif prints for any season. Or dive into your fabric stash to find colors that coordinate with your existing décor.
Personalize it and make it your own! The finished dimensions are 9″ x 25 1/2″, making it a great addition above the fireplace or couch.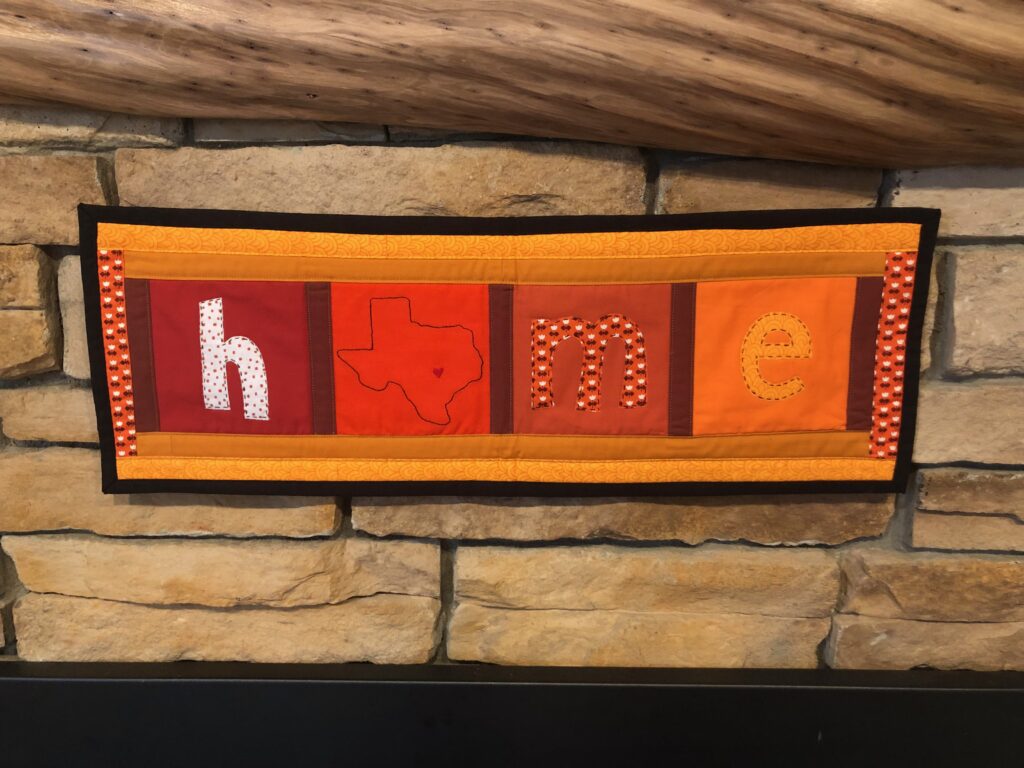 Download the free pattern and show us what you'll create on our Sulky Facebook Group, Sulky Stitch n Post!