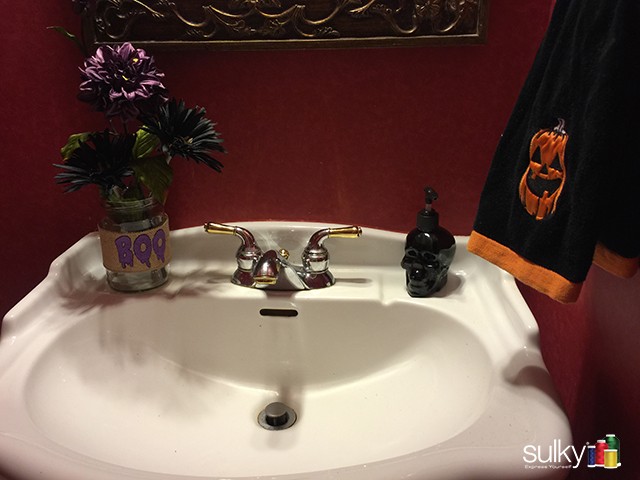 Another Easy Halloween Embroidery Idea
One of the things I love about machine embroidery is that I can make really cute things pretty quickly! With the right design and some good quality thread, I can spruce up  an ordinary jar is a half hour.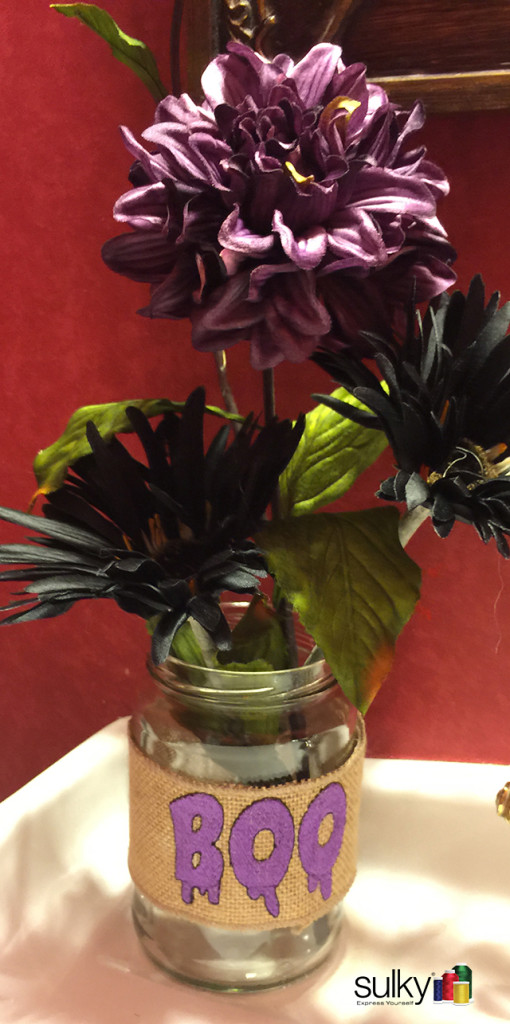 I was actually surprised at how easy it was to embroider on this burlap wire ribbon. I simply hooped a piece of Sulky Sticky+ ™ stabilizer and then stuck the ribbon to that. I then put a piece of Sulky Heat-Away™ as a topper. If you have ever smelled wet burlap, you know why I used Heat Away instead of Solvy!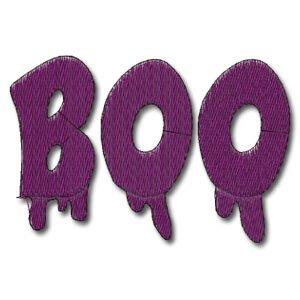 I used this cute Boo design that is available from The Sulky Embroidery Club and is a featured product in our new Halloween Boo-tique on Sulky.com!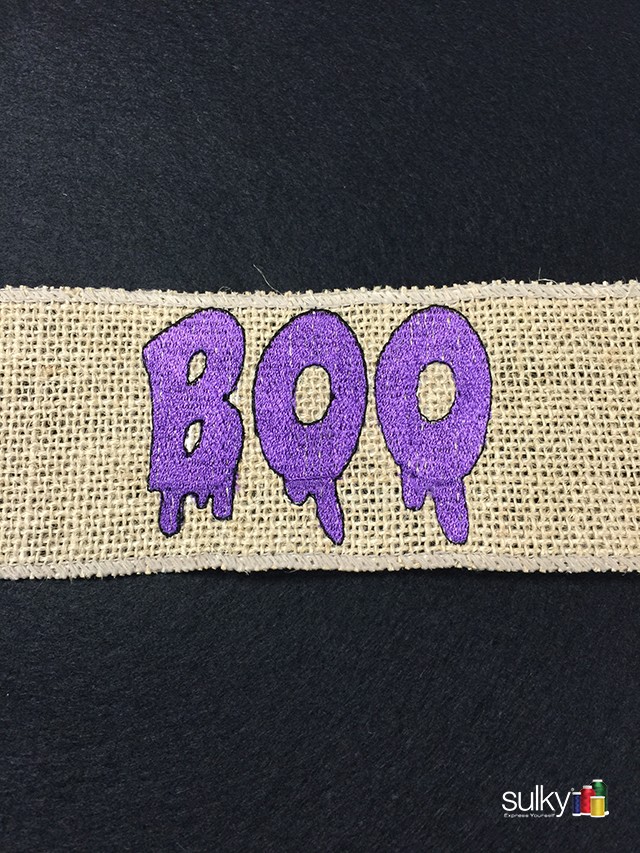 I didn't have a single issue stitching out the design. I love it when it all just comes together like that! I used the purple and black that are in our limited edition Halloween PolyDeco™ Thread Set in the Halloween Boo-tique to stitch it out. I decided to use PolyDeco because this cute jar will live in my bathroom for the season and PolyDeco is bleachable so even if it gets some cleaner on it, it will still look great.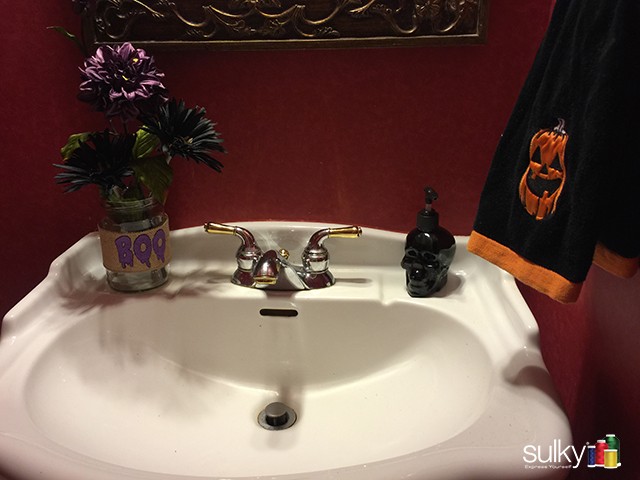 True confession time. I staged the photo above. And if you pin this to your Pinterest Page, please pin the above photo, but in real life this jar does not hold flowers.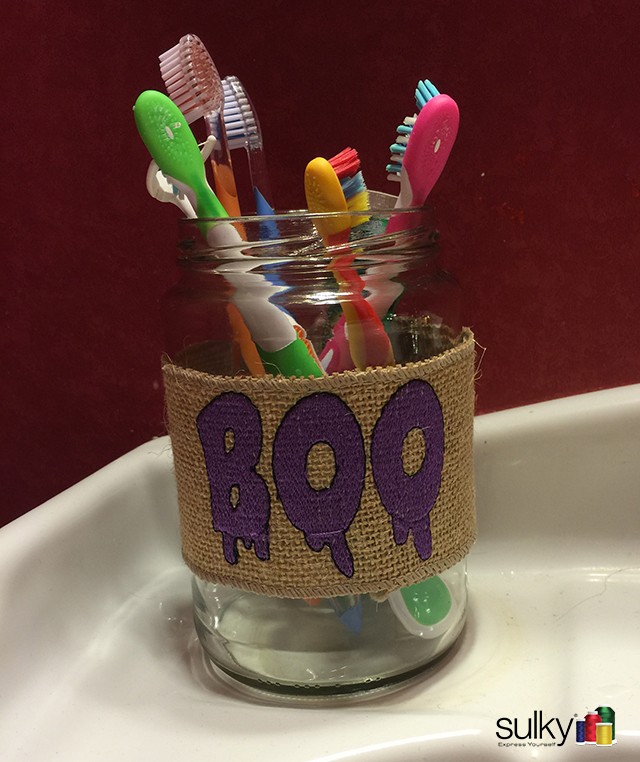 Yep. In the real world of my house, this jar holds toothbrushes. It only has flowers in it when we have company coming over. (Don't tell anyone, okay?)
Happy Sewing!
Looking for more great Halloween Ideas? Check out all my Halloween blog posts here.