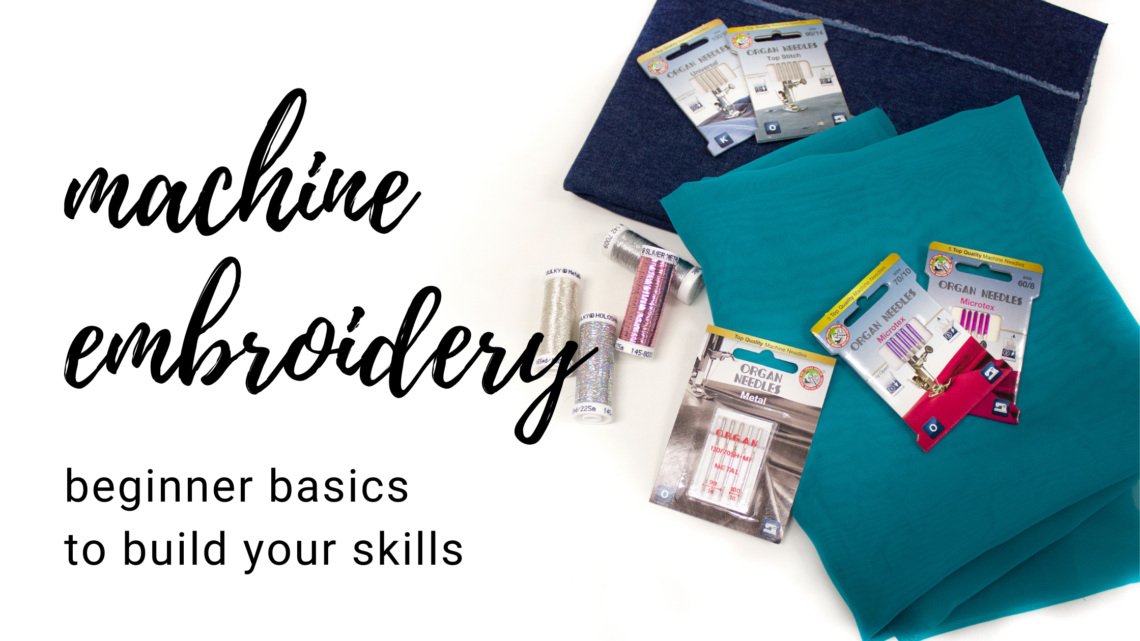 Beginner Machine Embroidery Videos & Resources
Beginner Machine Embroidery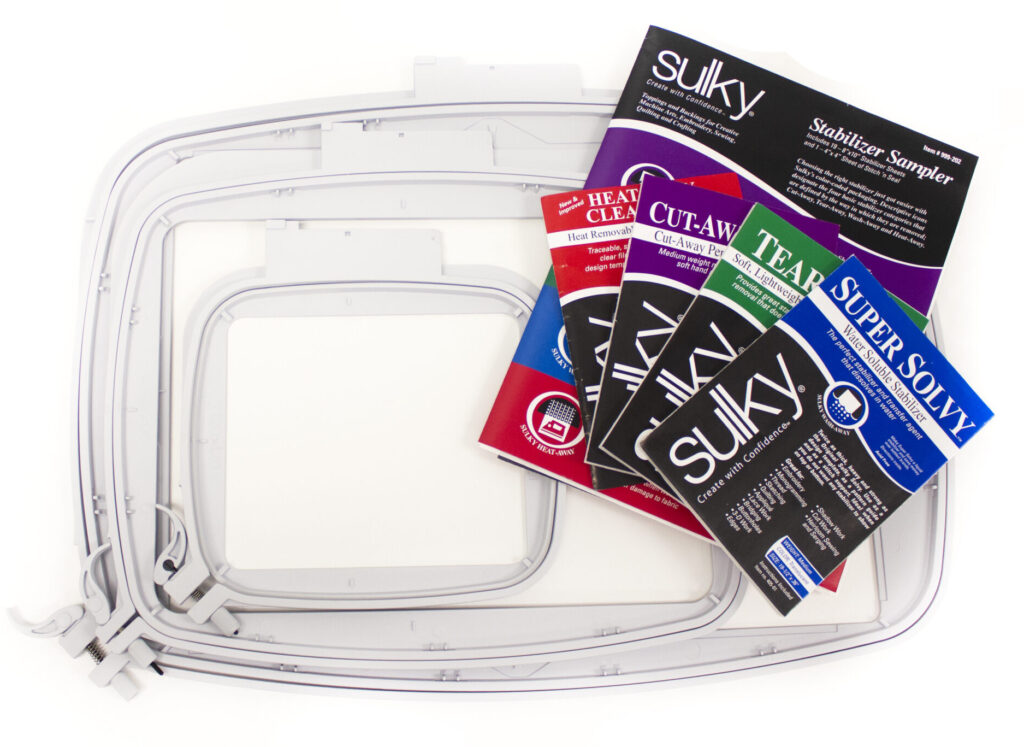 what you need to know to get started
If you're looking for beginner machine embroidery videos, look no farther! We put together six short videos to guide you through the process of starting this new craft.
When you're looking for a starter embroidery machine, Ellen March takes you through the things to consider before purchasing.
If you already have an embroidery machine but aren't sure how to use it, keep watching as Ellen explains the terms to know and goes over the supplies you need and why you need them.
For machine embroidery veterans, you'll enjoy the refresher course and hopefully learn something new, too! From stabilizer selection to thread and needle combos, you'll feel ready to tackle a bunch of embroidery projects waiting in the wings.
SUPPLIES
Rather than buying up every single type of stabilizer, thread and embroidery needle, we've put together a handy kit. Now you can get started with machine embroidery without a huge upfront investment.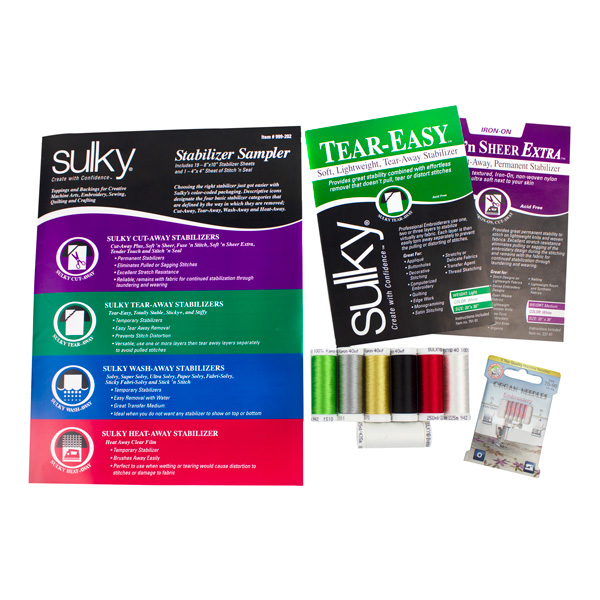 What's Included
This bundle includes a sampling of every Sulky stabilizer in the line. You can experiment with tear-away, wash-away, cut-away and heat-away varieties, make notes, and add stitchout samples to a three-ring binder for future reference.
One of our most popular stabilizers, Sulky Tear-Easy works wit a number of different fabrics and design combinations. Use this stabilizer with stable quilting cotton for your first test stitchout. It tears away cleanly along the design edges for easy removal.
Soft 'n Sheer is a fusible, cut-away stabilizer that works well with lighter weight fabrics that may need a higher stitch count to support denser stitching. It remains with the fabric permanently, making it great for wall hangings that need to hold their shape over time; some knit garment applications; and appliqué backings.
Most digitized designs are designed for 40 wt. thread, and Sulky Rayon is one of the best. It is gloriously shiny and strong, producing nice balanced stitches when paired with Sulky Bobbin Thread.
Sulky Bobbin Thread is a 60 wt. thread that comes in neutral colors, black and white being most popular. The kit contains a spool of white Bobbin thread so you can wind several bobbins and have them at the ready.
After watching the Beginner Machine Embroidery Video series, you'll understand needle types and which ones to use for different projects a bit better. Having an embroidery eco-pack that contains different sizes ensures you have a few different ones on hand to accommodate different thread weights.
At only $39.99 (a $11.70 savings!) this kit will help you build up your stash so you're ready for a number of beginner projects. Start small with one stitchout, and then work to perfect it. Remember to take notes so you can refer back to what worked (and what didn't) during the stitchout process. As you build your skills with more practice, try your hand at more advanced embroidery techniques, including in-the-hoop projects, quilting projects and fun garments.
Once you see how easy it is, you'll be hooked on machine embroidery and want more, more and more! Sulky is here for you, as your go-to resources to help you build your skills and provide inspiration for future makes.