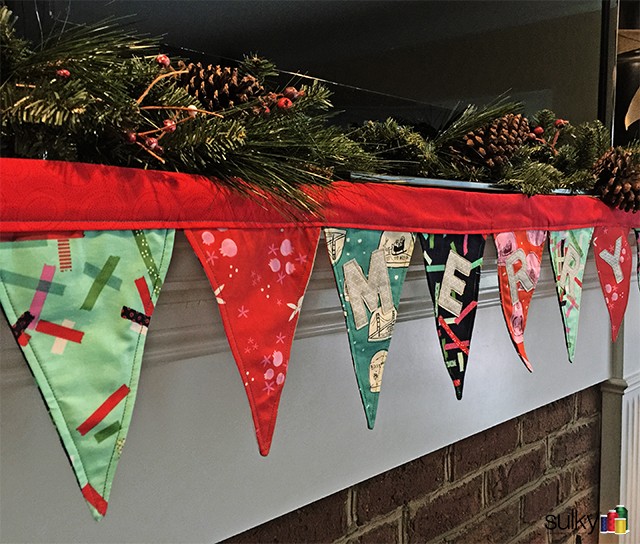 Christmas in July Series – Mantel Scarf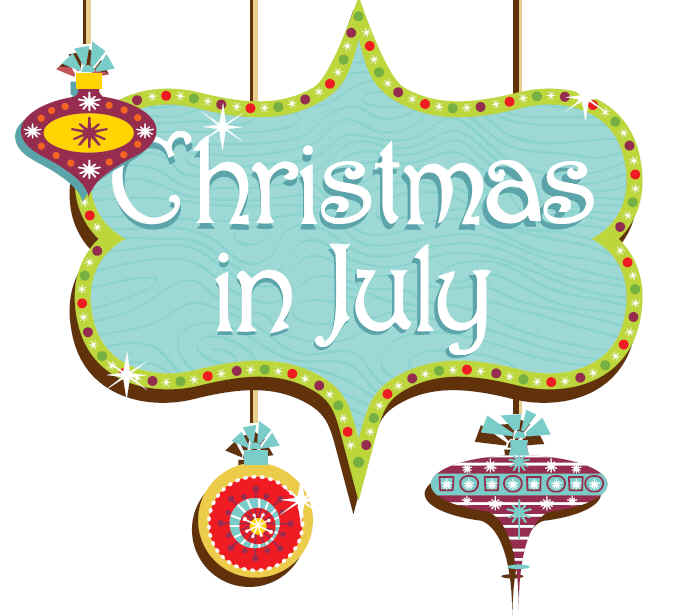 It may be extremely hot and humid outside, but I am dreaming of a white Christmas in my sewing studio! Okay, maybe not white, but bright red, green, pink, orange and blue! I am in love with the new color scheme that I am using for my holiday season decor this year. It started with the Speedy Spiral Christmas Tree Skirt, then the Bonus Projects that I made from the scraps. Now I have dug into Cotton + Steel's new Christmas line Tinsel.
I have always used a very traditional Garnet and Gold color scheme during the holidays (yes, it is because I went to FSU). This year I am breaking out of my mold! Have you enjoyed this Christmas in July series so far? I hope it has encouraged you to make some new things for yourself this Christmas.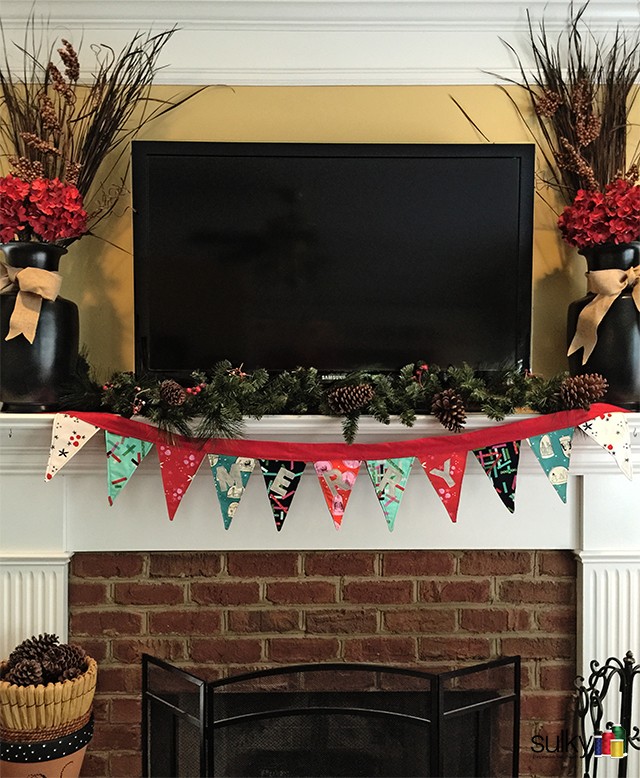 My latest creation is a mantel scarf! I sort of cheated on this one. I used the Quiltsmart banner flags and letters to make this project super easy and super quick.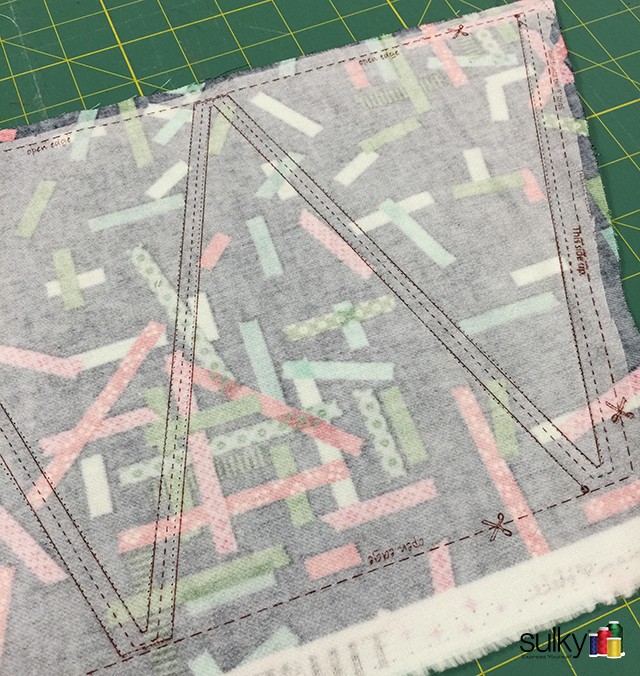 For someone like me who does not love doing the math that goes along with sewing, Quiltsmart is a life saver. I just read the directions and sew on the lines. Believe it or not, I do read the directions on these! Partly because they are short and easy to follow, but also because they usually add a couple funny remarks in them as well. 🙂
I like patterns with a sense of humor. 🙂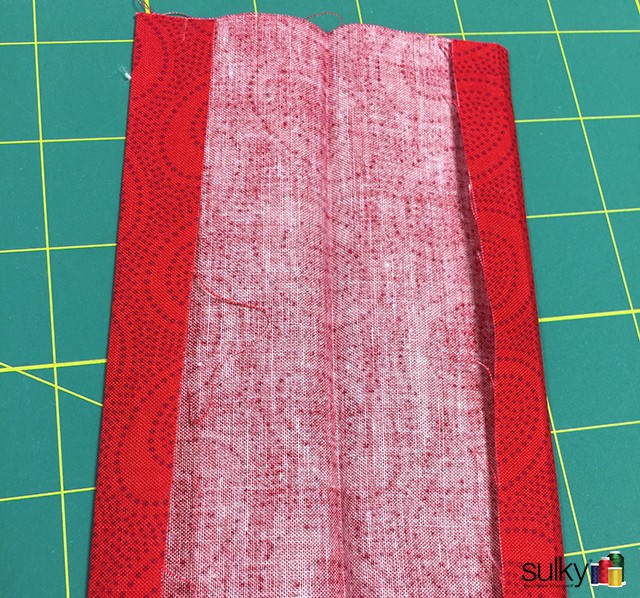 The only real change I made from the pattern instructions was I made a wider band to hold the flags together. I like the look of the wider band and it makes the entire thing easier to put up.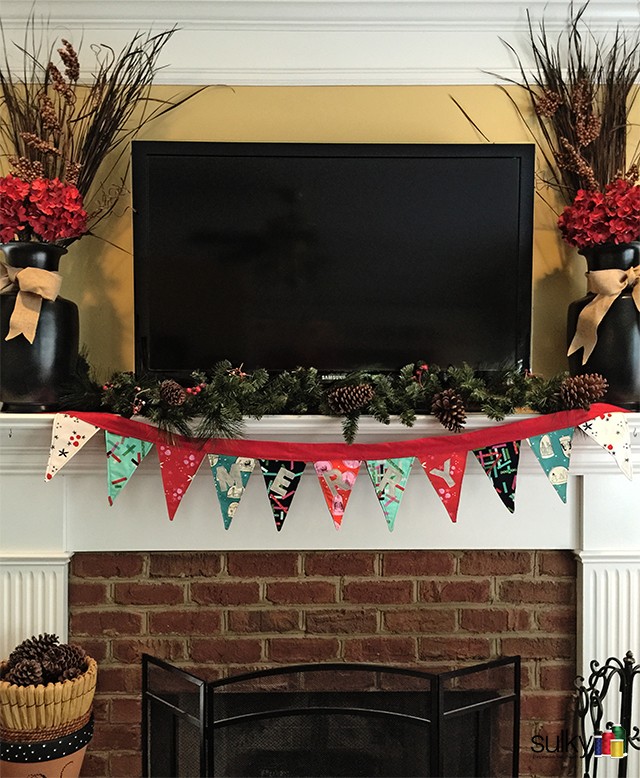 You can hang it like traditional banners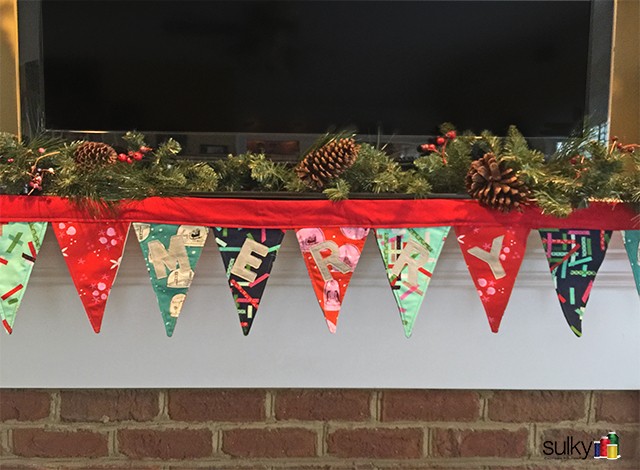 Or straight across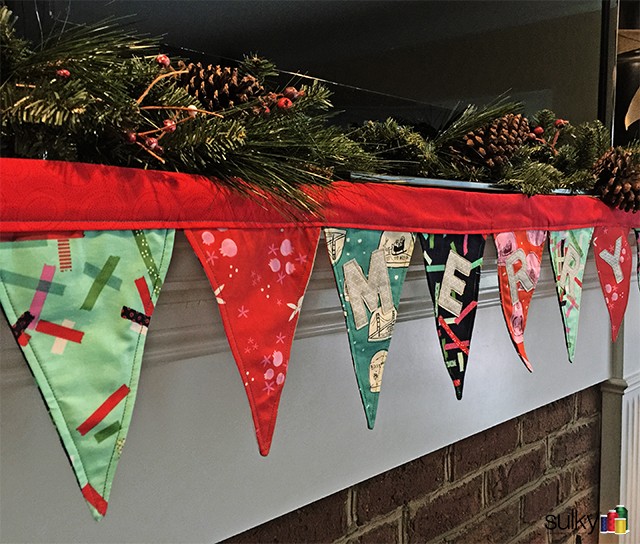 Which way do you like better?
What I used:
Quiltsmart Banner flags, 3 sets
Quiltsmart Practical Art Raw Edge Letters
Cotton + Steel Christmas line Tinsel and the Cotton + Steel Basics fabric in a metallic grey for the letters.
Kaffe Fassett Aboriginal Dot for the red band
Sulky PolyLite™ in grey in top and bobbin for construction and to sew on the letters
Sulky 30 Wt. Cotton Blendables in Blue Heaven #4087 for topstitching around each flag and sewing on the red band.
Sulky KK 2000™ Temporary Spray Adhesive to hold the letters in place before I stitched them down.
The entire project only took me a couple hours, including carefully cutting out the letters! You can make this in an afternoon.
BONUS IDEAS: I think I am going to order some more banner flags from Quiltsmart and make a banner with each of my children's name on them. I think they would love to have that over their beds. A Happy Birthday banner and a 'Go Noles' banner would be cool too. What kind of banners can you think of making? Share your ideas in the comments.
Happy Sewing!