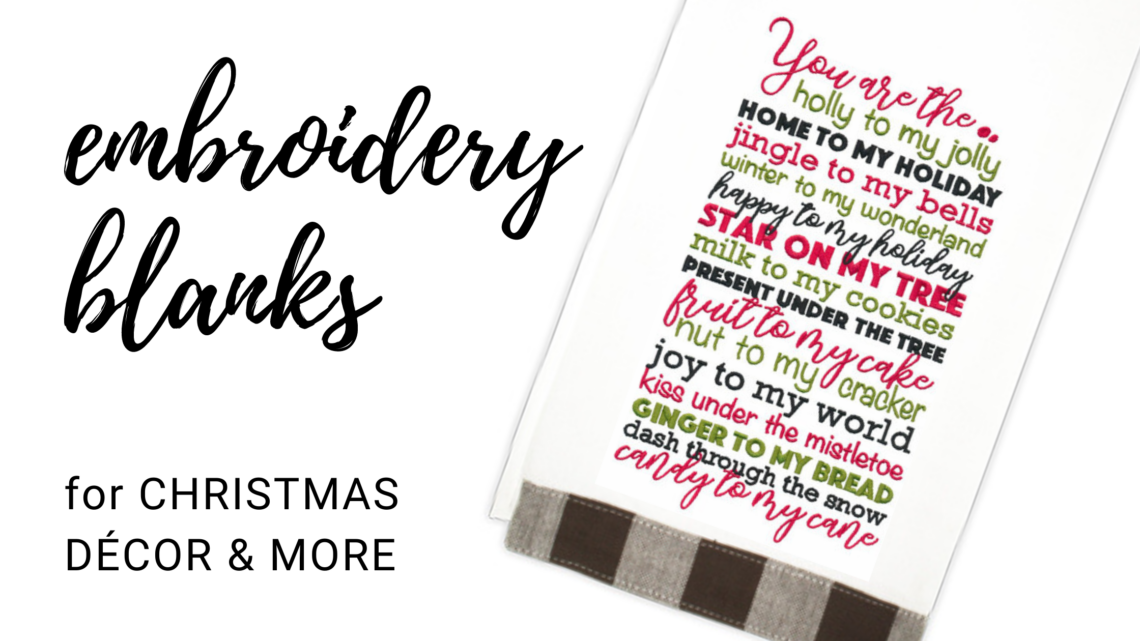 Embroidery Blanks for Christmas Décor
Embroidery Blanks for Christmas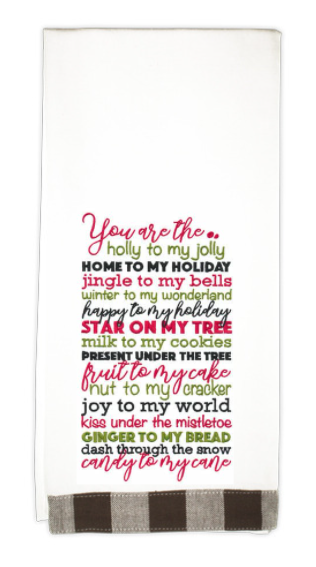 Blanks are the greatest invention for quick gifts and home décor. Embroidery blanks are designed to work with embroidery hoops so personalization is easy and effortless. Choose a favorite embroidery design to create customized embroidery blanks for Christmas décor and more. Read on to find an embroidery blank you like, and grab up several to make as gifts to get ahead on Christmas gift-making.
Embroidery Blanks – Kitchen Towels
A kitchen towel is basically a blank canvas that accepts any design you want to showcase. Choose an appliqué design and bring fabrics from your stash into the mix. Go with a phrase or song lyrics to proudly display in your kitchen. Or even choose a quilting design and embroider it several times across the towel to create your own fabric.
This design from OESD, Happy Holidays 12836-05, is a good choice for a patterned towel because it has a dense stitched background so the letters pop off of it nicely.
A towel embroidery blank in white and black or red and black Buffalo checks is a great choice for Christmas décor. The checks give a "farmhouse" or "rustic" vibe, and fit with many design styles.
Choose an embroidery design that doesn't compete too much with the towel colors and pattern, so the design stands out and is readable. Or choose a towel that's trimmed with the accent fabric to give you more of a blank canvas to work with.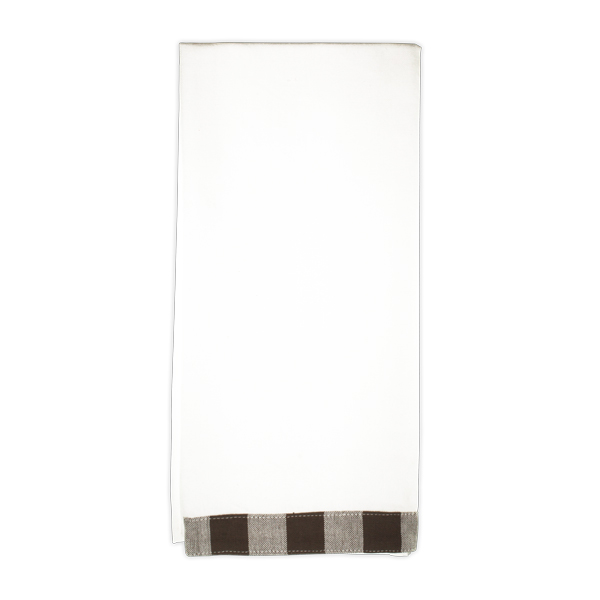 Machine Embroidery Tips
Launder and press the towel embroidery blank before embroidery.
Hoop the towel with a rectangle of Sulky Fabri-Solvy™ so you can wash it away entirely after embroidery is complete. If using a very dense design, you may need two layers of Fabri-Solvy or you can use two layers of Tear-Easy™ instead. Make sure to center the desired design ares within the inner hoop notches when hooping.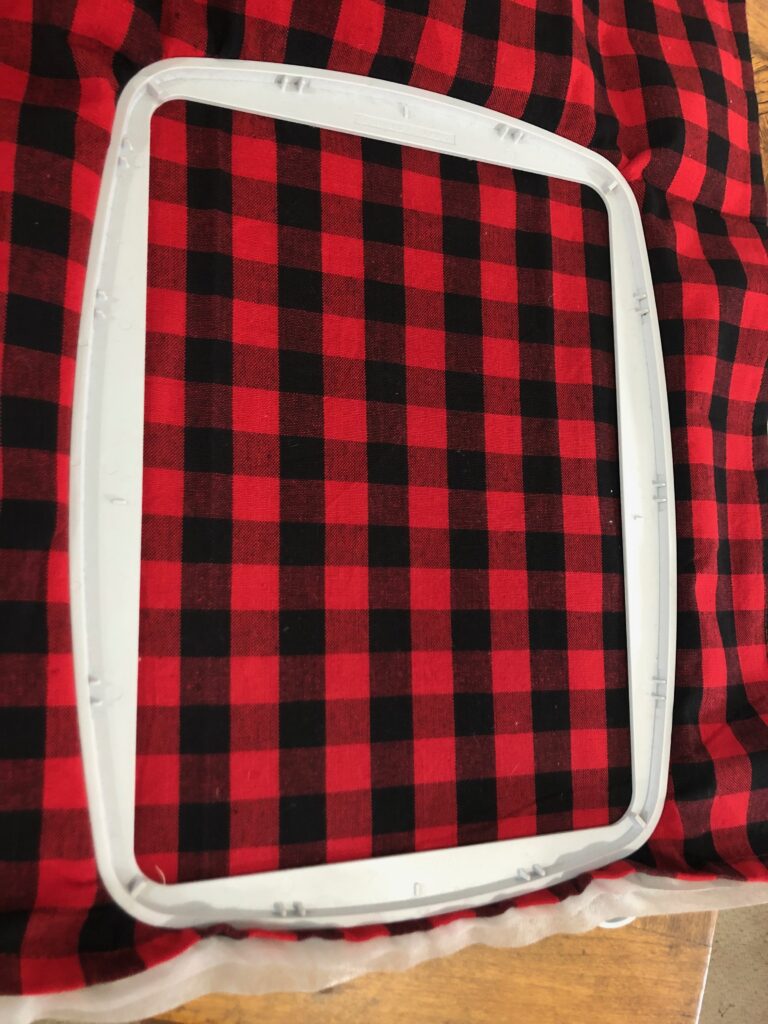 If embroidering a design with intricate lettering or super dense stitches, use Sulky Solvy® as a topper and float it over the hooped towel. The topper helps the thread sit atop the fabric surface to create crisp lettering that lasts throughout multiple uses and washings.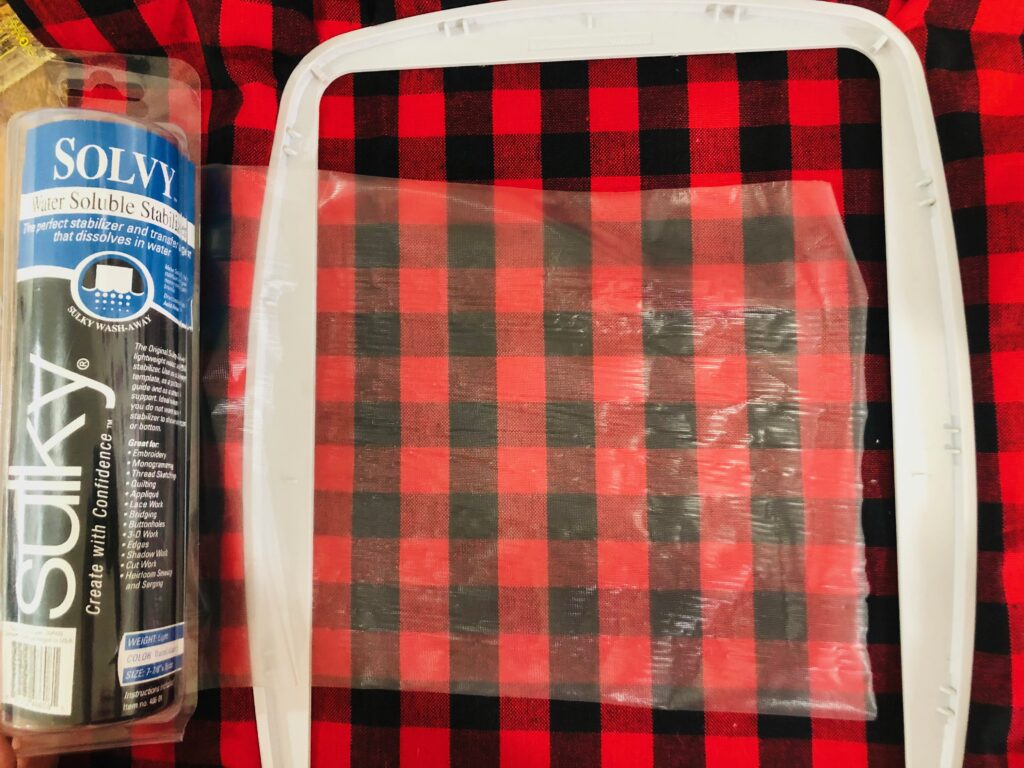 Embroider the chosen design, clipping jump threads on the right AND wrong side of the towel with each thread change. This makes for a very clean wrong side, which is important because you will see the wrong side as it hangs and is used.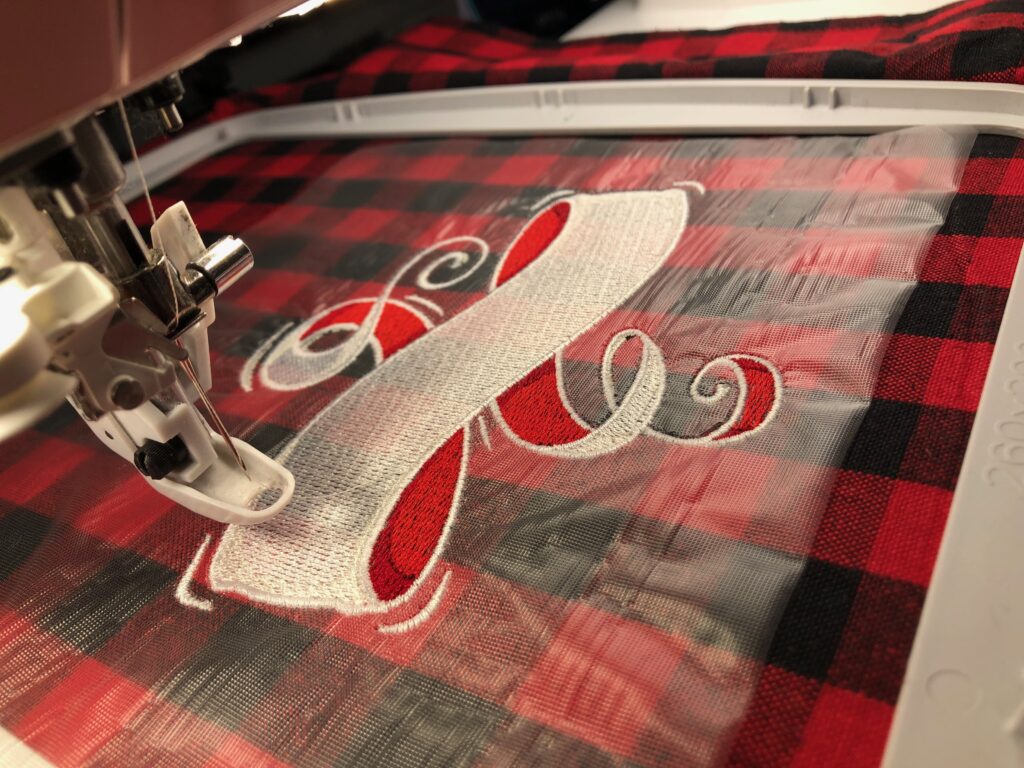 After finishing the embroidery design, tear away as much of the Sulky Solvy topper as possible.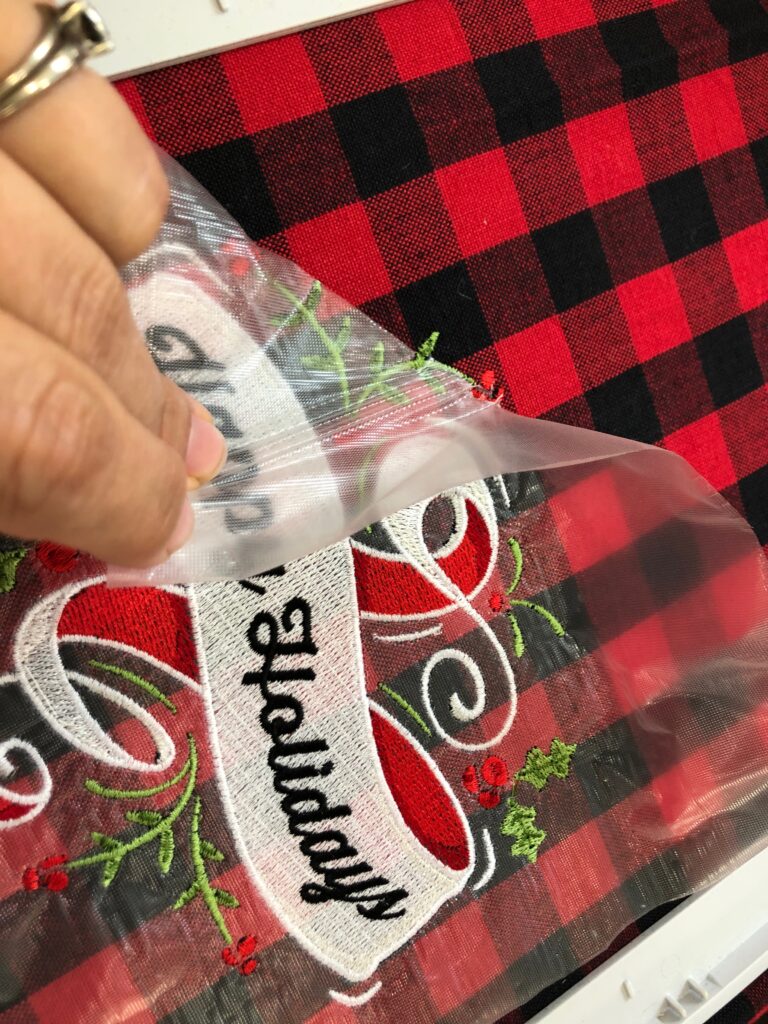 Remove the towel from the hoop, and then trim away as much of the Fabri-Solvy as possible close to the stitching. Rinse the towel under cool running water to remove the Farbi-Solvy and remaining Solvy.
Let the towel dry, and then press form the wrong side.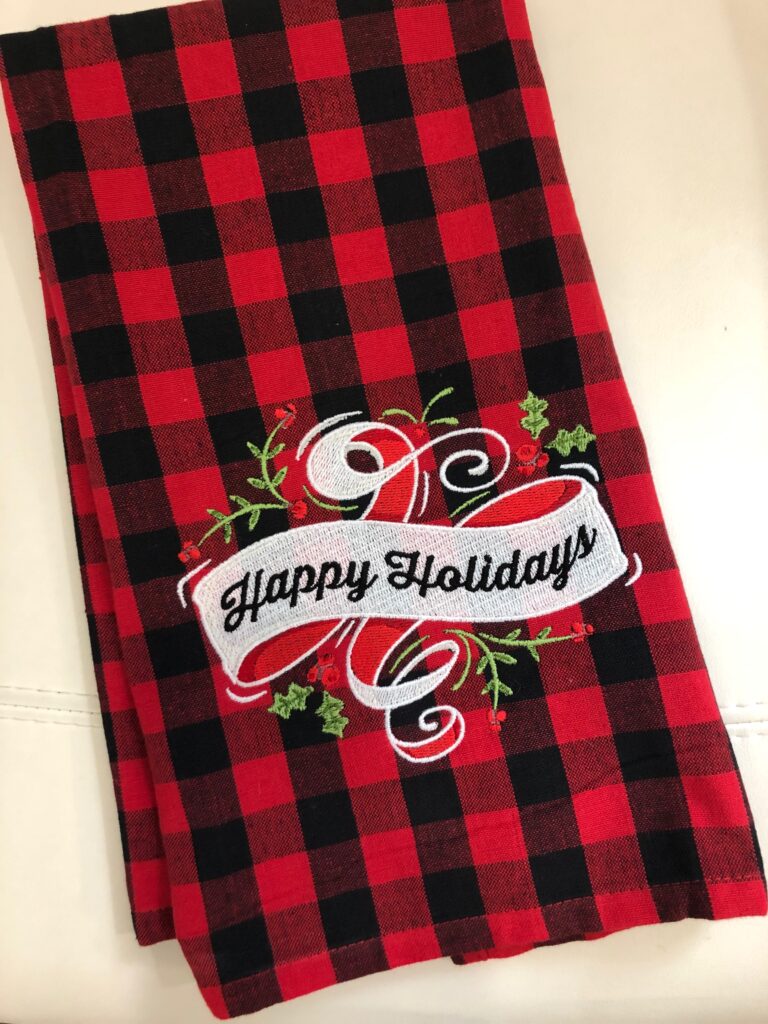 Flour Sack Towels
Flour Sack Towel Blanks are also great for accepting machine embroidery designs, such as recipes, messages like Jolly Holiday Sentiments from OESD or large-scale motifs. These flour sack towel blanks also make great gifts! For fun, embroider a different motif from the same collection onto each towel to gift to friends this holiday season.
Pillow Blanks for Christmas
The easiest way to update your décor for the holidays is to swap out your pillows. Better yet, create removable covers so you can simply cover up the ones you already own with a cute Christmas-themed design!
A zippered pillow blank is a nice way to cover an existing pillow that's already sitting on your couch. Make sure you measure the pillow before purchasing the blank to ensure it will fit!
This type of blank requires you to turn the pillowcase almost entirely wrong side out, embroidering it inside a "tube." This is also referred to as "embroidering blindly," as you can't always see the needle during the stitchout. It's important to stay with your machine at all times. This ensures the pillowcase fabric doesn't move and get in the way of the needle. Keep in mind, you may need to stop and start the machine a few times to reposition some of the fabric away from the stitching field.
Use Sulky Sticky+™ for "hoopless embroidery" when working with a zippered embroidery blank, such as this pillow. First, hoop the stabilizer with the paper side facing up.
Next, score the paper within the inner hoop ring, using a Sticky+ Slitting Pen for best results. Then, tear away the paper to reveal the adhesive.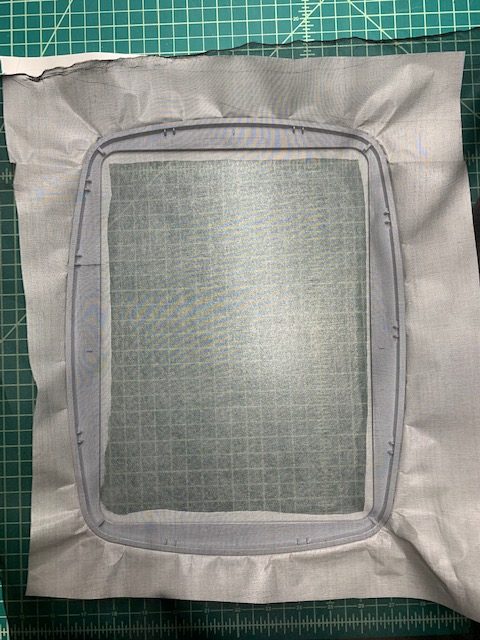 Turn the pillow wrong side out, and then center the embroidery area on the sticky stabilizer surface. Next, place the hoop onto the machine, and then embroider the design.
Embroider Buddy Pillows
Embroider Buddy pillow blanks for Christmas don't have zippers. They have an envelope-style closure that allows you to access the pillow front with no obstructions.
Pair an Embroider Buddy Pillow Blank with one of our Christmas machine embroidery palettes, which contain loads of thread as well as a design collection to get your creative juices flowing.
Grab up a set of blanks and get a head start on Christmas makes! Don't forget your thread, stabilizers and needles, too!