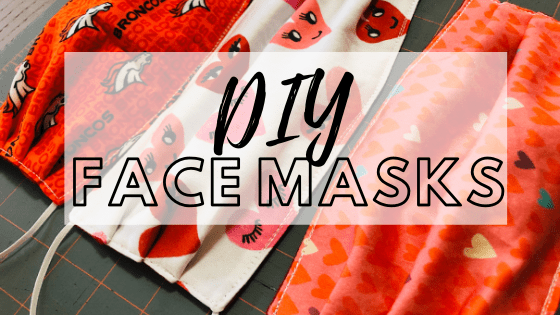 Free Face Mask Patterns to Make, Wear & Donate
Free Face Mask Patterns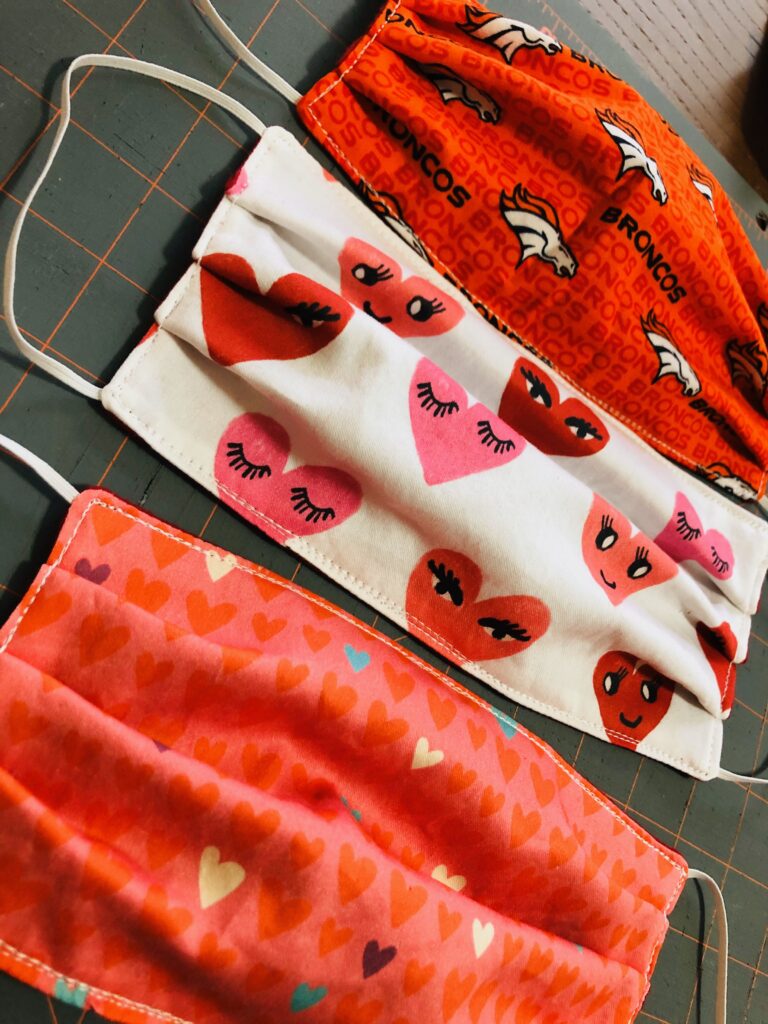 Below are a couple of free face mask patterns you can use to make your own protective gear and donate to various hospitals in need. Not only do your local hospitals need reusable fabric face masks, but veterinarian hospitals are in need, too. Many have surrendered their protective equipment or have simply run out due to the coronavirus pandemic, and when our furry friends need medical intervention and hospitalization face masks are essential.
Comment below if you'd like to use these free face mask patterns and donate face masks to veterinarian hospitals but are unsure where to send the finished masks. You can join my local effort. Or reach out in your community to find where to donate locally.
These face mask patterns are boasted as CDC-approved. However, I encourage you to obtain specific requirements from the receiving hospital or organization prior to donating masks to ensure they can be used as intended.
Join our Sew Masks with Sulky Facebook Group for even more mask patterns, tips and tricks and from Sulky and others in the sewing community.
BASIC PLEATED MASK
The first face mask pattern is from Courier Press and has been circulating on the internet as CDC-compliant. I sewed several of these over the weekend using tightly woven cotton fabric for the outer mask and flannel for the lining. Also, I used 1/8″ elastic for each end. After consulting with a veterinarian anesthesiologist friend, he confirmed that these types of masks would be welcomed in his hospitals. The prospect of even having three of my masks gave him much excitement, so I pledged to make as many as possible for his cause.
SUPPLIES
For each mask, you need a 9″ x 6″ fabric rectangle for the outer and lining. I used 50 wt. Cotton + Steel thread by Sulky for construction. You also need two 7″ lengths of elastic. Various widths will work, so use what you have on hand to avoid shopping and breaking the social distancing rule. Alternatively, bias tape, ribbon or fabric ties may work for ties but I suggest consulting with the receiving organization before substituting to ensure CDC compliance.
FREE SEWING FACE MASK
This face mask pattern has a curved shape, covering more of the face in a seemingly more secure fashion. The pattern is free to distribute and use. Follow the link to get the pattern pieces and full instructions, along with a short video tutorial.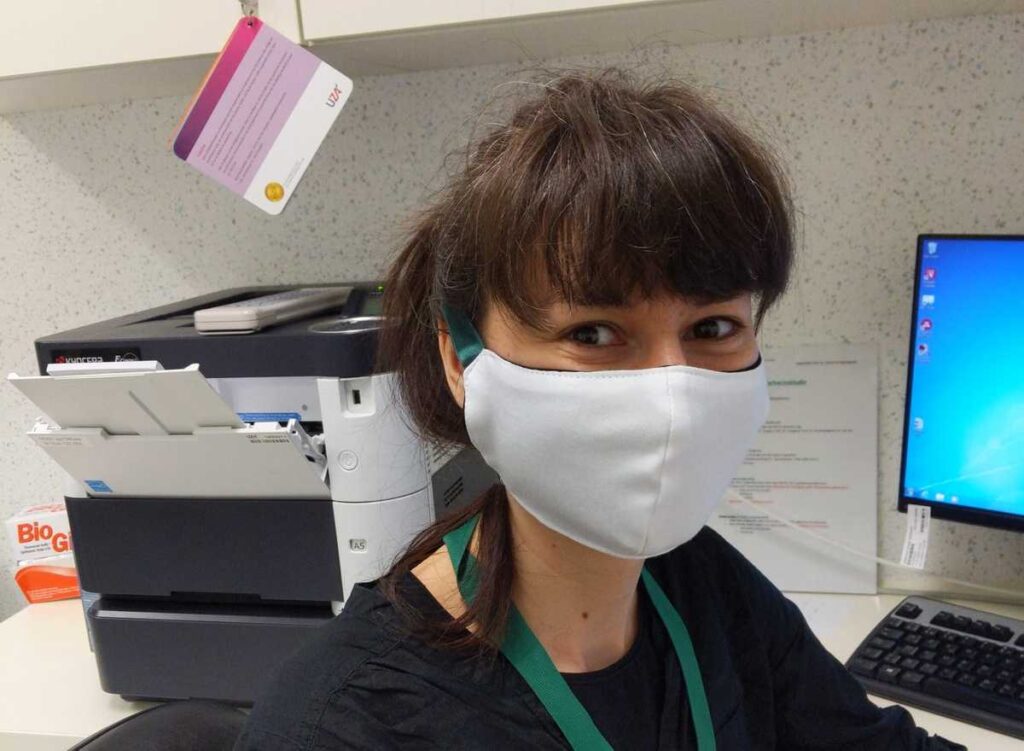 I am experimenting with using various weights of stabilizer for this type of mask, to provide breathability as well as protection. I will report back with findings. Comment below if you've tried different methods with success, so we can all learn from your techniques as well!
HOW TO DONATE
Place your finished masks inside of a zip-top bag and label with how many are enclosed. The receiving organization should (and will) fully sanitize them prior to use.
Reach out to local vet hospitals to see if the surgeons and vets are in need of the masks and how to donate them. Or comment below and I'll provide a mailing address for my local vet hospital effort. Schedule a UPS pickup to avoid going to the Post Office.
LEARN MORE
Join our Sew Masks with Sulky Facebook Group for even more mask patterns, tips and tricks and from Sulky and others in the sewing community.
For more free projects, product specials and more delivered to your inbox, sign up for our newsletter!