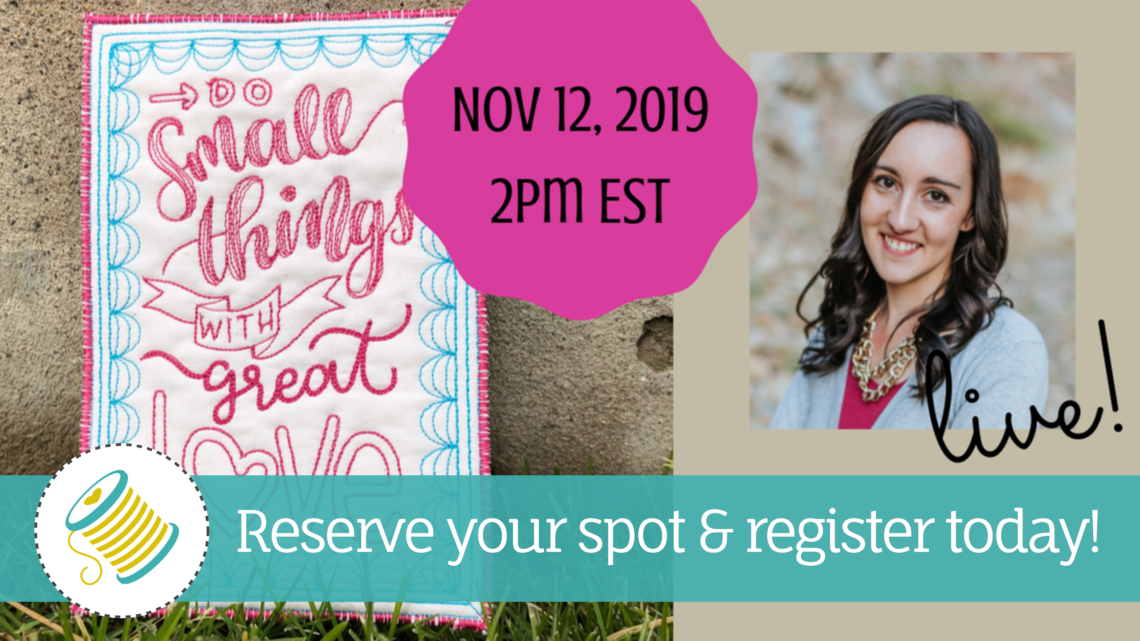 Hand Lettered Quilting + Postcard Project with Karlee Porter
What is Hand Lettered Quilting?
Hand lettered quilting is a technique that allows you to incorporate chalkboard-art style into your creations. Karlee Porter is the designer behind this style of quilting, typically done by free-motion stitching.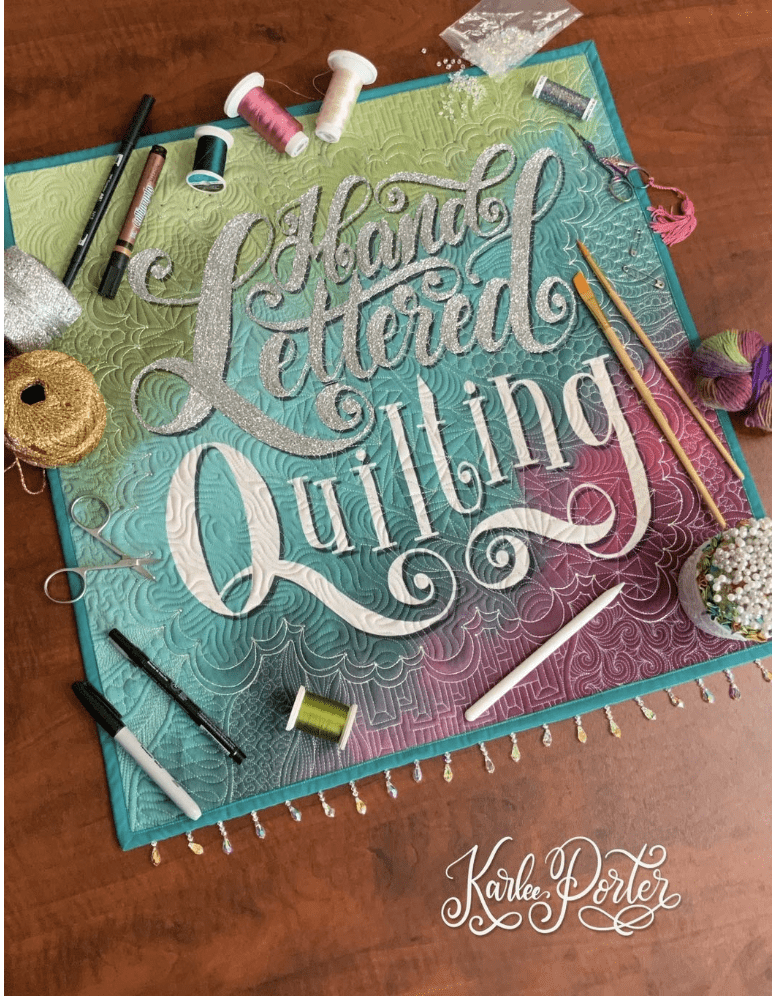 What is done by "hand," then, you ask? Creating the design is done by hand, and the resulting design has a hand-drawn look. To achieve the look in stitches, there are three options: hand embroidery, free-motion and machine embroidery.
In Sulky's free webinar on November 12 at 2pm EDT, Karlee will showcase all three methods so you can use the one that suits you and your creative style. Plus, you'll learn how to create a postcard using a digitized hand-lettered quilting design.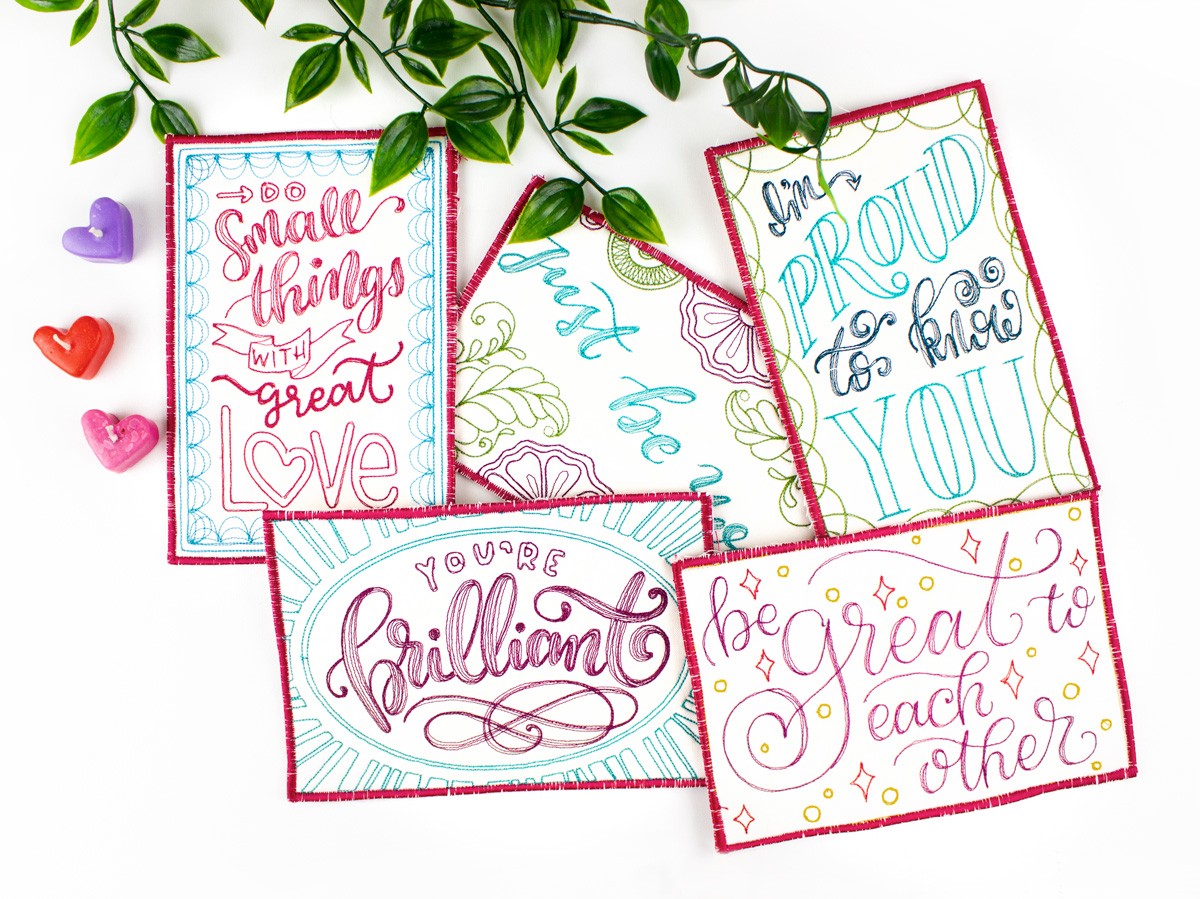 WHO IS KARLEE PORTER?
Karlee Porter is a designer, quilter, and hand lettering fiend. She has been an artist all her life, and specializing in fabric and thread since 2009.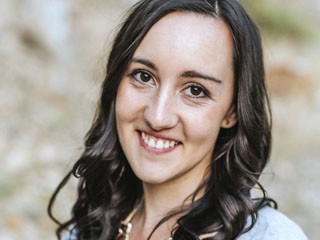 Karlee loves to create new designs for computerized quilters and machine embroiderers and has over 1,000 designs for sale on her website. Karlee loves combining her love for poetry and quotes with her visual art. She loves creating greeting cards and spreading love all around like glitter! Karlee is probably best known for her free-motion quilting technique book, "Graffiti Quilting" and her new book, "Hand Lettered Quilting," where she takes the reader through the entire process of creating a unique hand lettered design, applying it to fabric, and embellishing it with tons of different free-motion filler styles. Karlee is only 28, and is looking forward to many more years of spreading love in the sewing and quilting community. 
WEBINAR DETAILS
Register for the webinar to reserve your spot! We'll start on time on 11/12 at 2pm EDT. But if you're late or can't join right away, don't worry. The webinar is available on-demand after it airs live. So you'll be able to access it at any time!
During the webinar, we'll have great door prizes for live attendees as well as super HUGE deals on products only available for 24 hours on the day of the webinar. Don't miss it!
The kit that goes with this webinar includes Karlee's new book, "Hand Lettered Quilting," as well as two spools of Sulky rayon thread, Organ embroidery needles and Cut-Away Plus stabilizer to create the quilted postcard of your choice. Karlee has also included a $15 coupon code for her site so you can choose the postcard design you like best!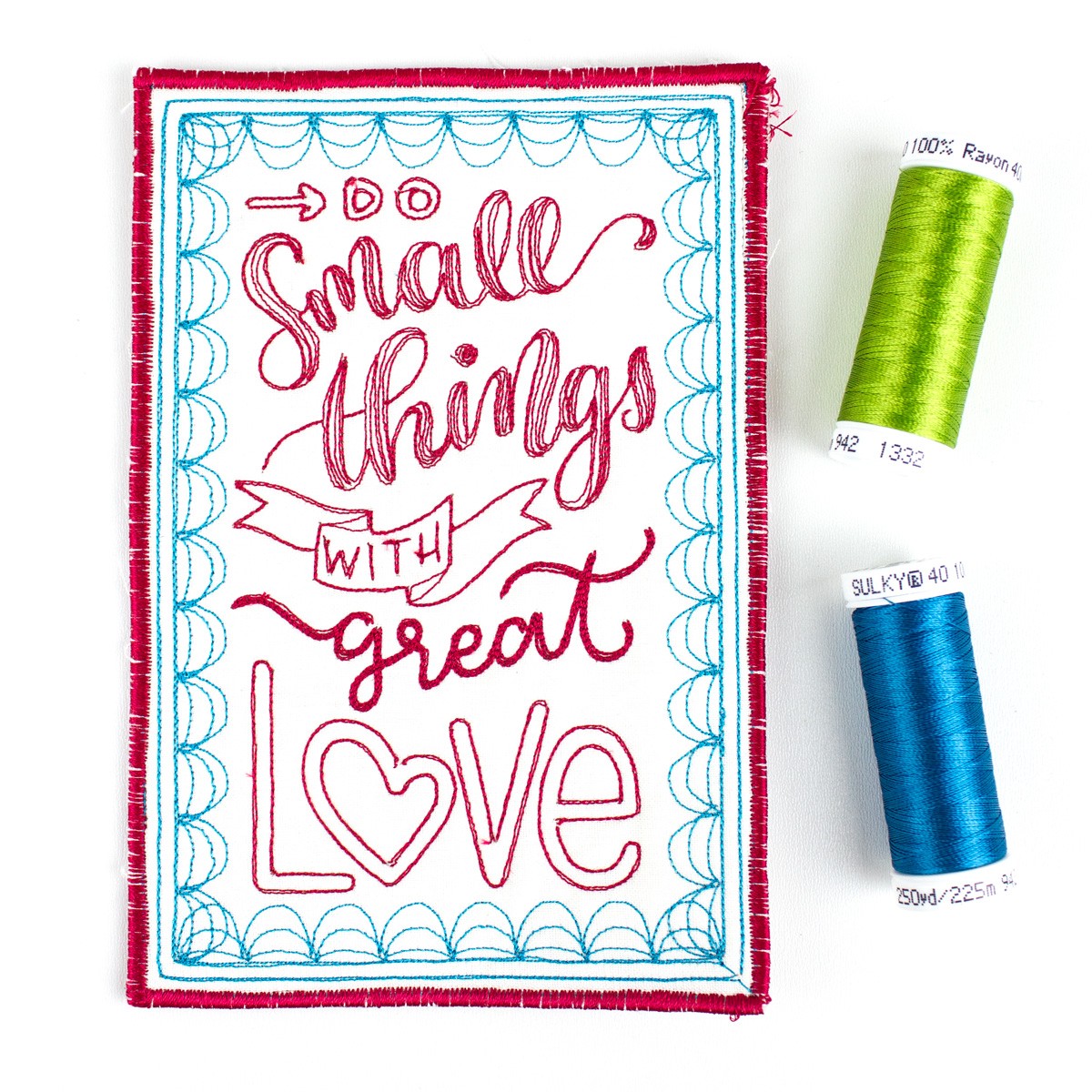 Prefer to hand embroider the design? Included FREE for webinar registrants in the webinar platform is Karlee's "Do Small things With Great Love" postcard template. Simply print the design onto Sulky Stick 'n Stitch and hand embroider it using Sulky Petites, a #24 chenille needle and a high-quality wooden embroidery hoop.
No matter how you stitch the design, you'll love the look of your hand lettered quilt postcard! It makes a great gift for anyone, at any time of year.
Join us on November 12 to learn this technique and project directly from the designer!
Let us know if you'll be joining in the comments below!