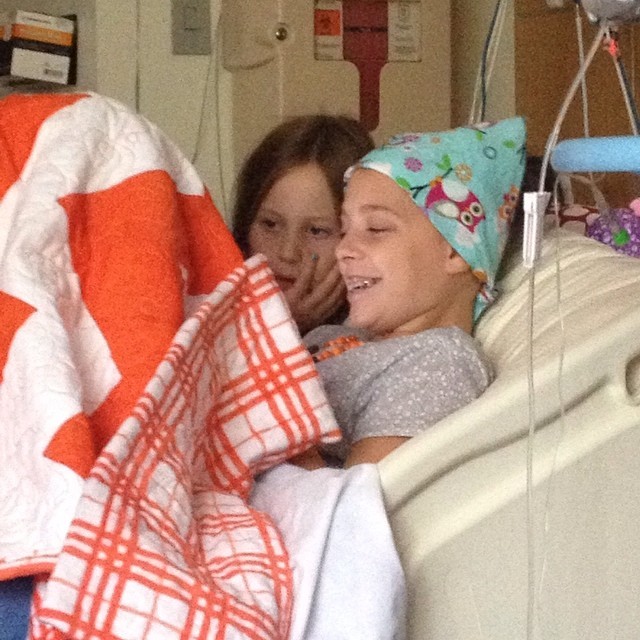 I just wanted to to a quick post so you can celebrate with me! Do you remember this Chevron Quilt that I made for my little friend who was about to start chemo?
Well, her name is Liv and after 8 months of very hard chemo, lots of hospital & doctor visits, huge changes in her physical appearance, but never anything but a positive spirit, I am so happy to let you know that Liv is officially cancer free!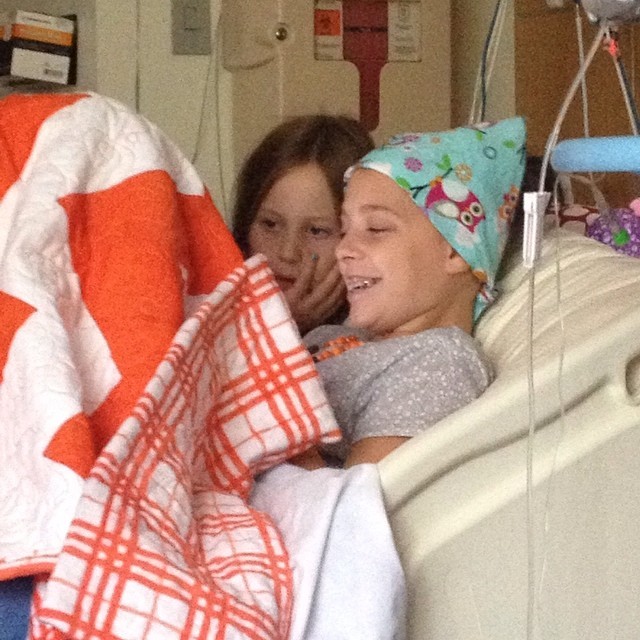 I love this little girl and just wanted to share the good news with you. Her parents told me that she still loves her quilt. It has spent every night with her whether at home or at the hospital.
The tutorial is here for this quilt. It is a quick and easy one. I hope you will make it for someone who is special in your life. Orange is Liv's favorite color, but you have my permission to make it in any color you want.
Happy Sewing!