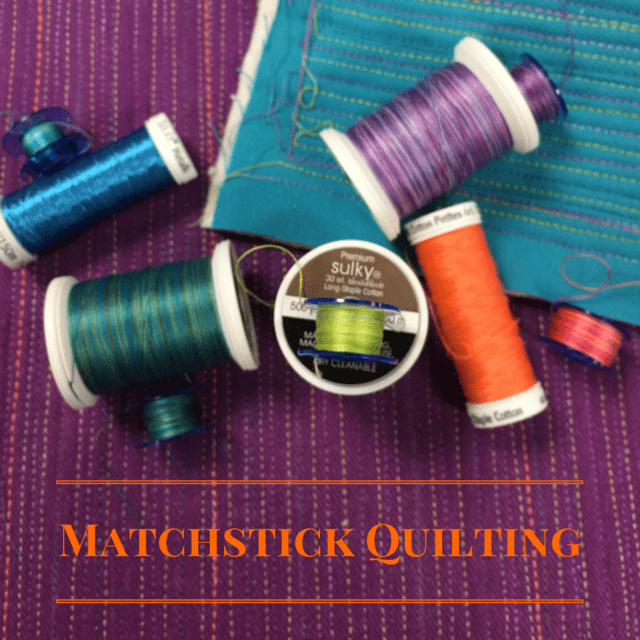 Matchstick Quilting Tutorial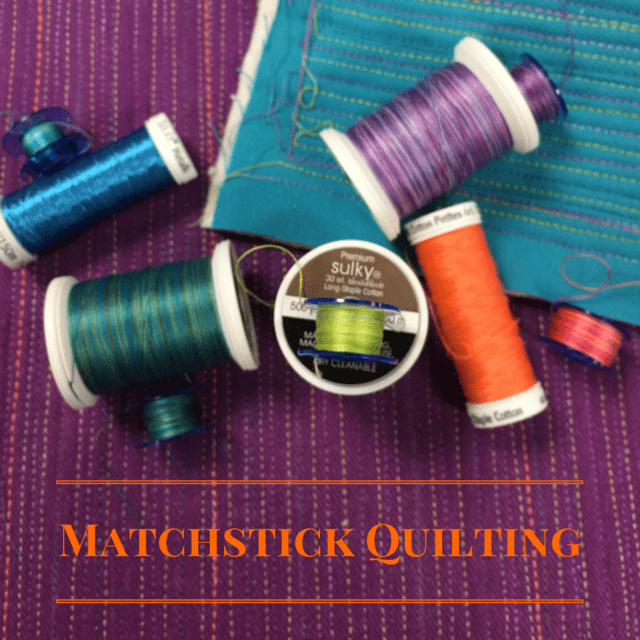 When I went to Quiltcon in February, I discovered a new type of quilting called Matchsticking. It might not be new, but it is new to me!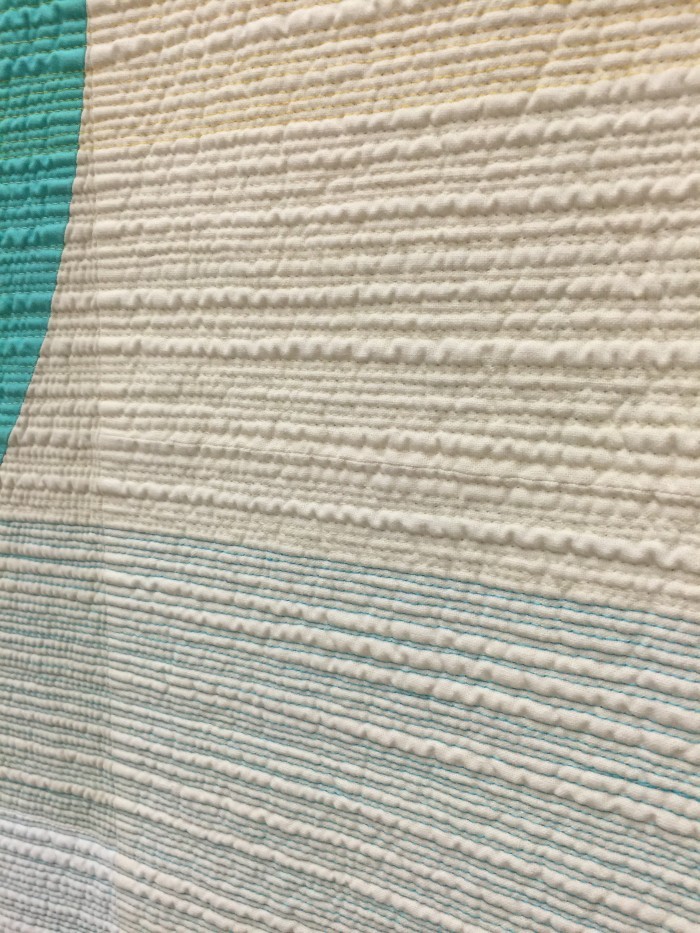 Matchstick quilting on one of the quilts hanging at Quiltcon 2015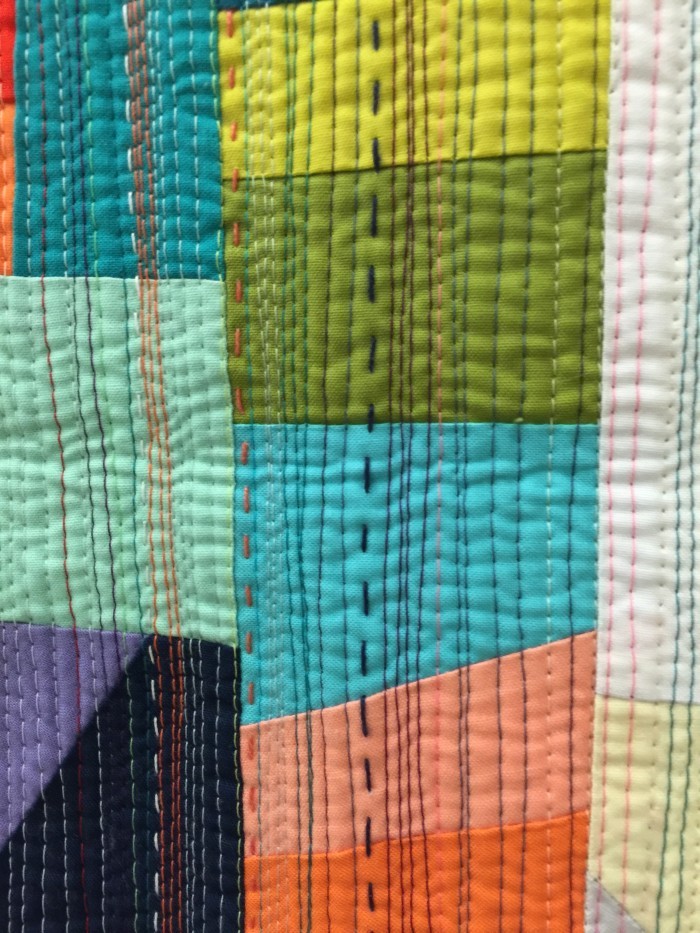 I fell in love with this technique, so I cornered Jacquie Gering, the Chairperson of the Modern Quilt Guild, to tell me how it is done. She gave me some great tips, including telling me to just go home and try it! That is just what I did. If you want to try it, here are some tips to get you started.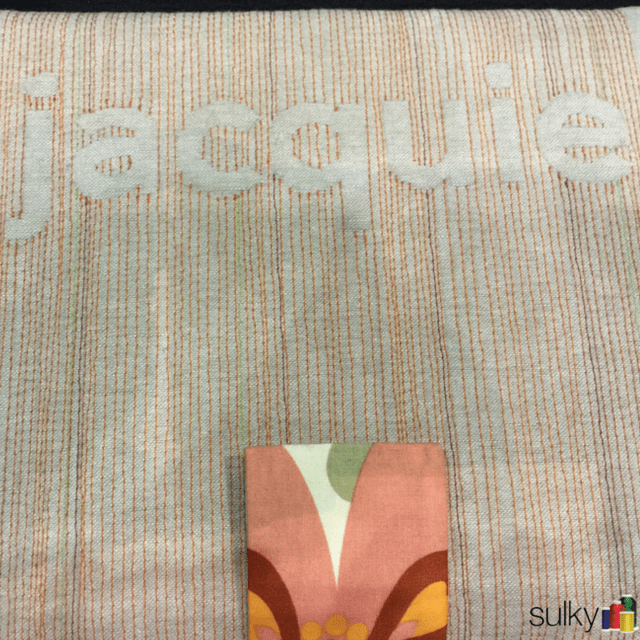 The first thing I did was use a ruler and a chalk marker to draw straight lines 2.5″ apart.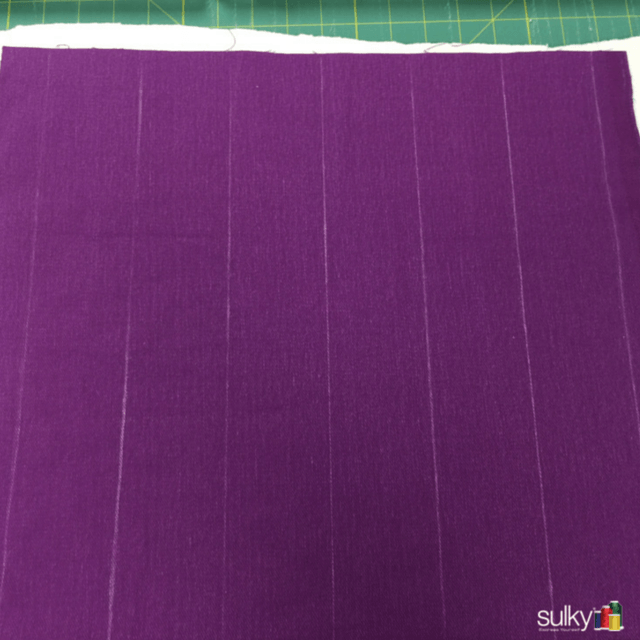 I sewed on those lines, then I drew lines in the exact center of those lines and sewed over them. On both of these steps, I started in the center and worked my way out. It's pretty important to get these first lines as straight as possible or your whole design will be off.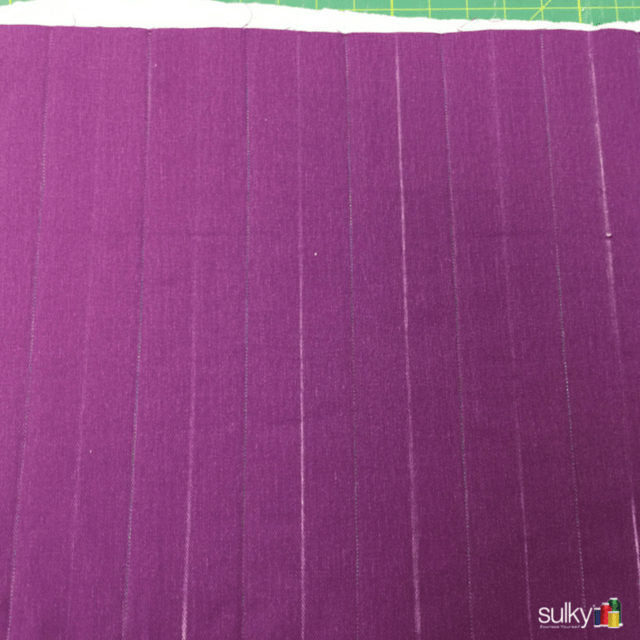 I asked some matchstick quilting experts (AKA people that had done it more than once) why you can't just start from one side and then keep sewing lines really close together. Each of them said that it is impossible to get straight lines that way. The only way to keep the lines straight is to start with drawn lines and keep sewing lines in between the lines. Every time you sew a set of lines, cut the distance in between those two lines in half, and sew another line.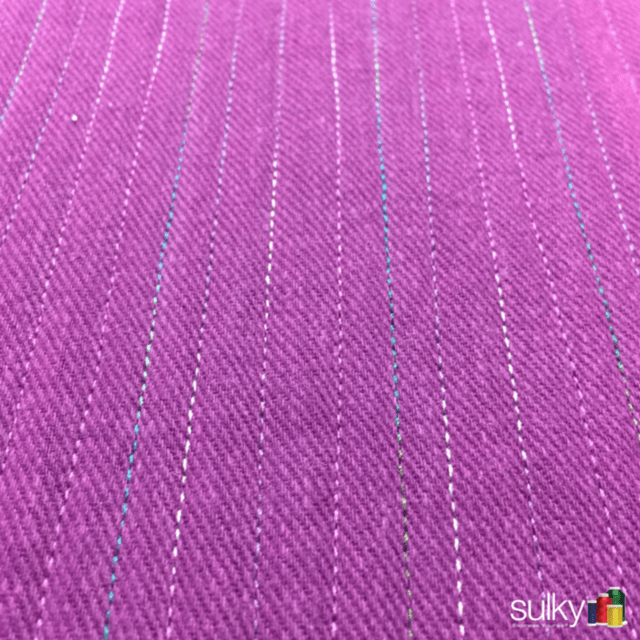 I did always start in the middle of my piece and work out. At this point, however, I didn't draw the lines on anymore; I just used the edge of my foot as the guide. But, I started to get worried. To me, this still looked like Straight line quilting, not Matchsticking. When I split that last line in two, the matchsticking emerged!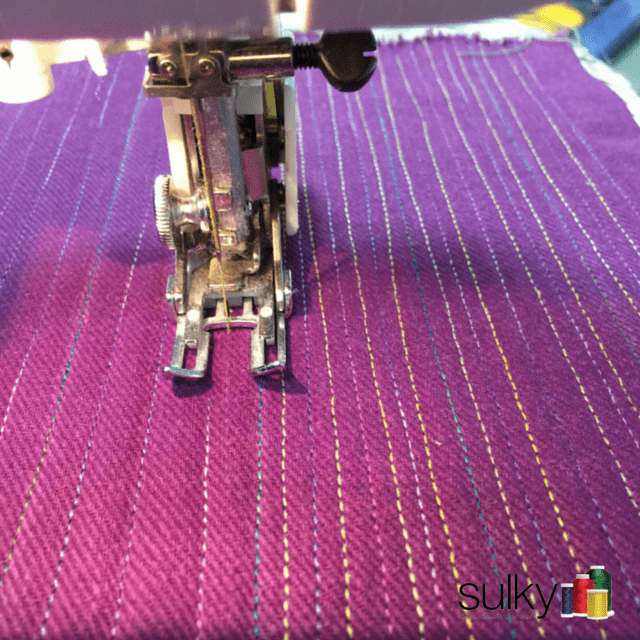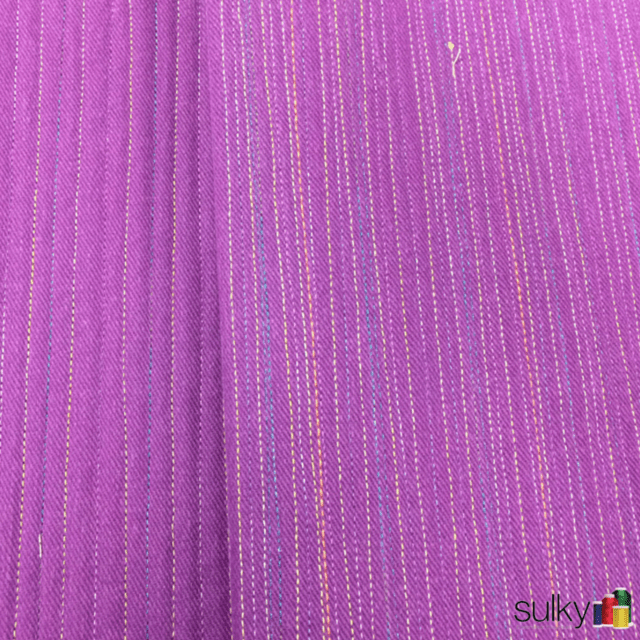 Isn't it cool ?!?! I used several different thread colors, weights and types of thread to add interest. For this piece, I used Sulky 30 wt. Cotton Blendables®, Sulky 12 wt. Cotton, Sulky PolyLite™, and Sulky Metallic thread. The fabric I used is Amy Barickman's Crossroads Denim.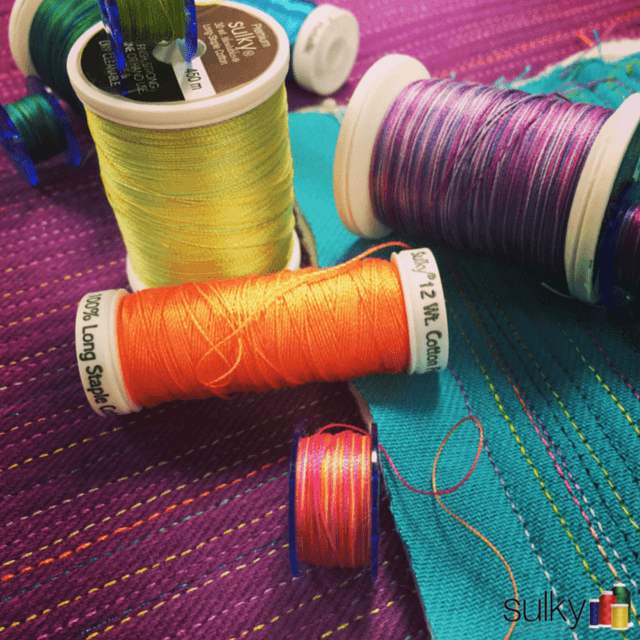 At one point in my sewing, I started to wonder, what makes it Matchstick quilting vs. Straight Line or Echo quilting? I decided in was 1/4″. If the space between the lines is 1/4″ or more, it is Straight line or Echo Quilting. Under that, it's Matchstick. (Disclaimer: This is not a scientific study, it's just my opinion)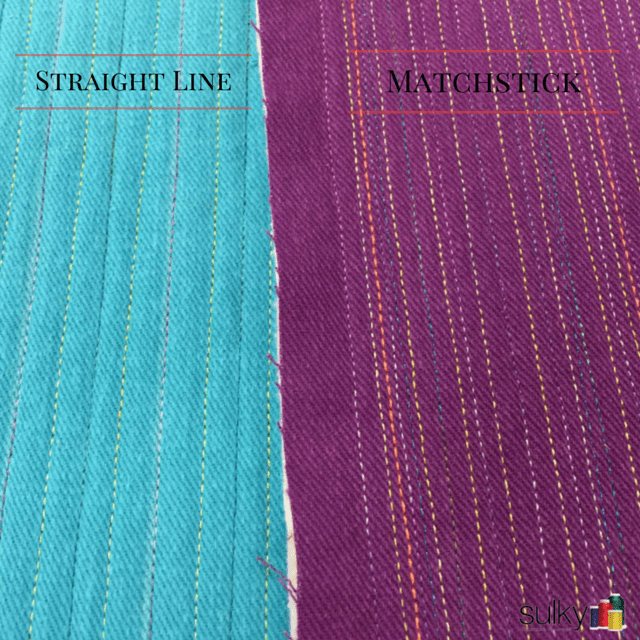 I made two large rectangles with matchstick quilting, but wanted to go one step further on my second piece, so I added a tight zigzag with Sulky 30 wt. Blendables Thread in Granite.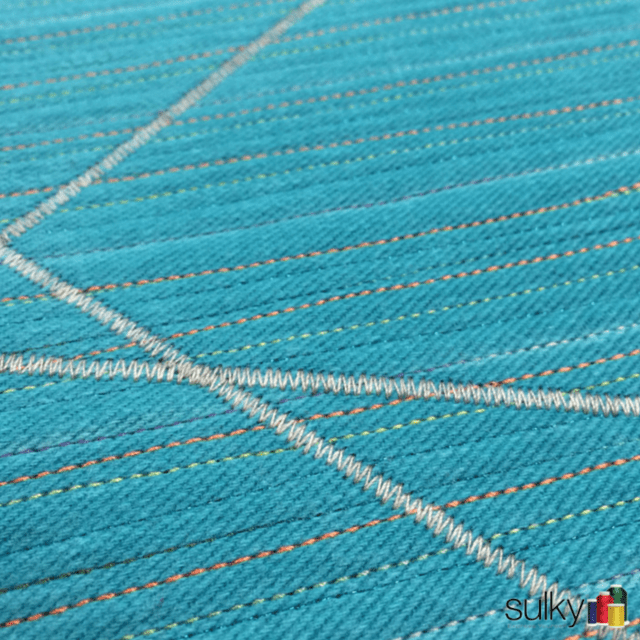 I am in love with this technique. I can see using this for so many projects. This particular piece, I am going to make into a computer bag for my new computer (tutorial to come, I promise!).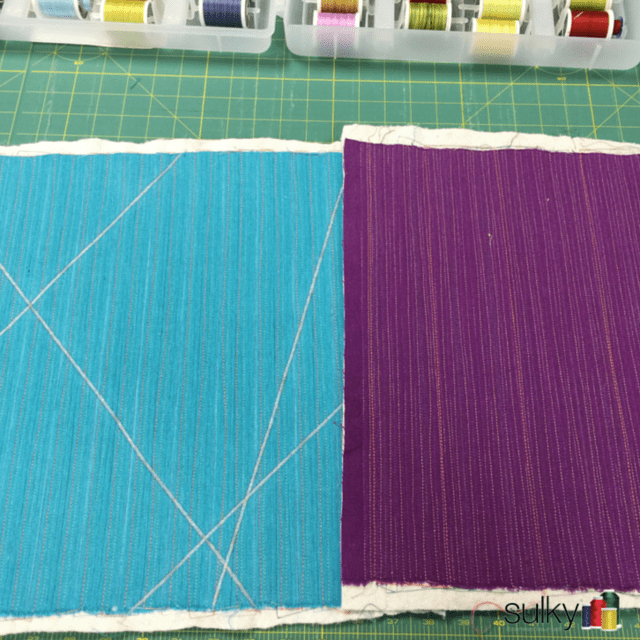 What do you think of Matchsticking? Have you tried it? will you try it? Let me know in the comments below!
Happy Sewing!