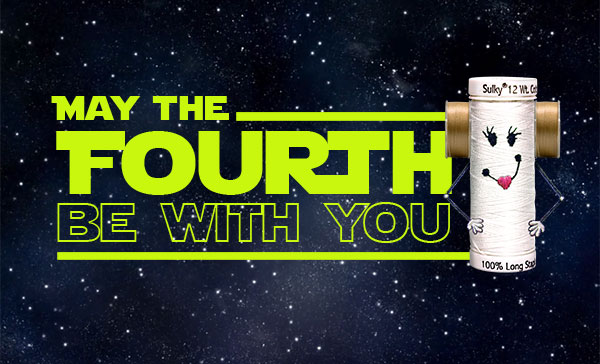 May the Fourth (be with you)

May the Fourth (be with you)…Happy Star Wars Day! 
Let's be honest, MOST of us are die-hard Star Wars fans, whether we like it or not. When even an utter of a new Star Wars movie is spoken we jump on the nearest computer (aka our smartphones) to find out if the news is true. We then mark our calendars for the big event – even if it won't be released for another year.
To share their enthusiasm for this "galaxy far, far away" crafters everywhere have shared their Star Wars projects – and creative, they are!  So today, on Star Wars Day, we wanted to share a few of our favorites with you…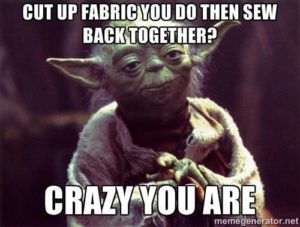 I'll kick things off with these very cool Star Wars embroidery designs that we've pinned in our Pinterest Star Wars board – because OF COURSE we have a board for that! Wouldn't these look great sewn out with Sulky Cotton Petites?
Check out these awesome quilts! Great idea for a child's room!
Love this awesome cut-out shirt resembling a storm trooper!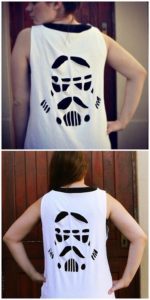 The Death Star seems to be a common trend…
We even saw a couple of Star Wars crafts at the Pinners Conference and Expo in Atlanta!