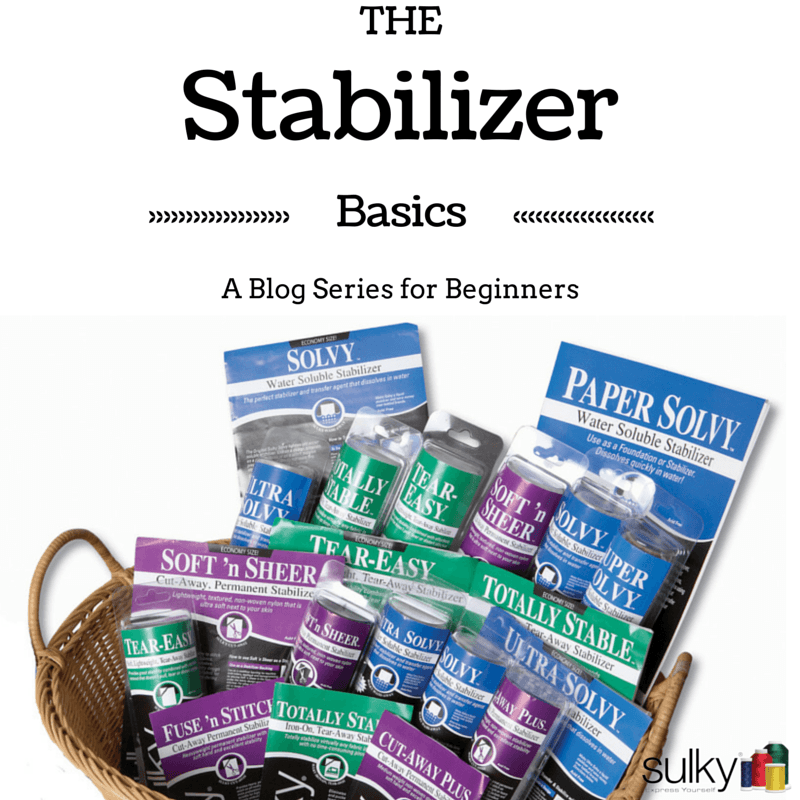 The Stabilizer Basics – Series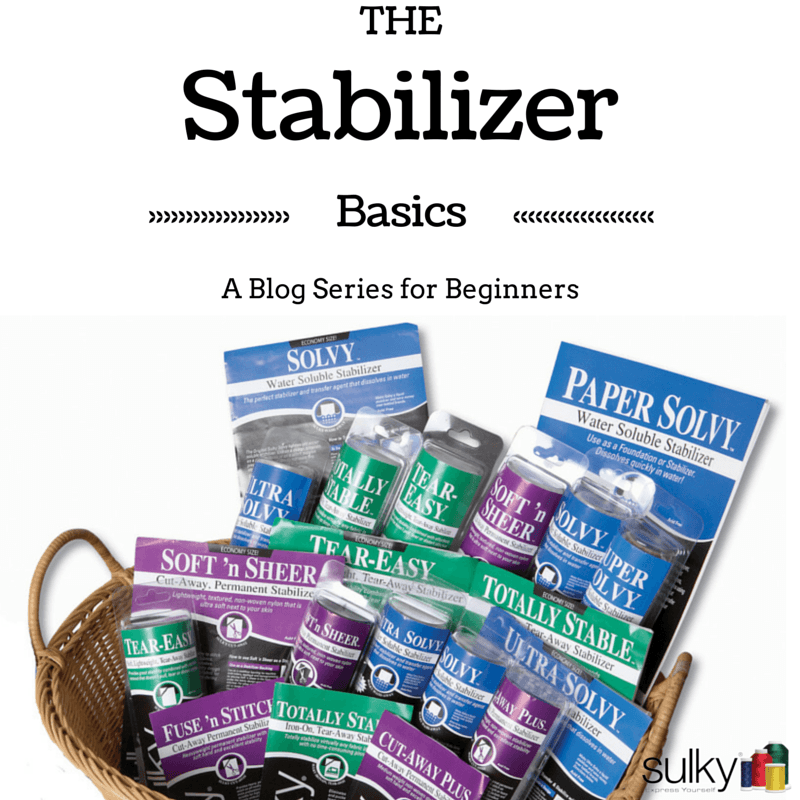 I have a confession to make. Although I have been sewing since I was a child, I am very very new to machine embroidery. The truth is, when I started this job with Sulky the most complex thing I could do on an embroidery machine is use the alphabet that is built in the machine in order to put a name or letter onto a towel. Don't get me wrong, I owned all the right stuff. I had all the stabilizers, I had books, I even had friends who knew what they were doing and they were willing to answer any question that I had. The problem is, I had no idea what questions to ask! Since starting this job, I have learned a little bit more about machine embroidery and a whole lot more about stabilizers. They really can be the difference between something looking okay and something turning out amazing. But if you use the wrong stabilizer, they can make your project look awful too.
For the next several weeks, I will be doing a series about stabilizers. I will answer all the questions you either didn't know to ask or were too afraid to ask. This series is for beginners and I am hoping that all my really experienced embroiderers will chime in with helpful hints and advice in the comments.
Today I want to start by answering a few basic questions that I was too afraid to ask in the beginning: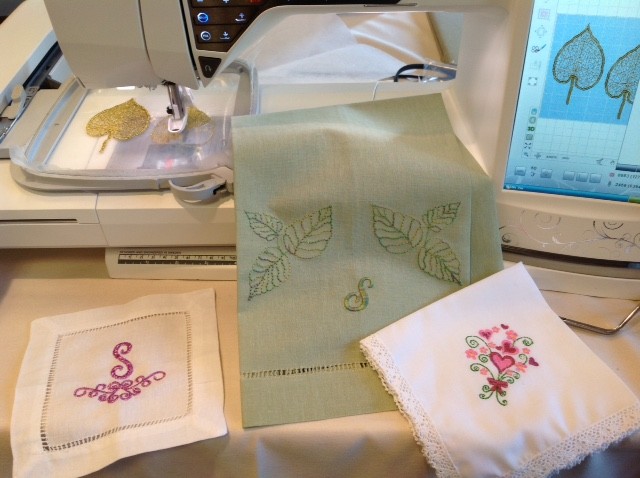 Why the heck do you need a stabilizer in the first place? The answer to that, strangely enough, is right there in the word stabilizer, it is for stability! When a needle is going through fabric thousands of times and layering up a bunch of thread, the fabric itself can pucker, tunnel or distort. Stabilizers relieve the stress placed on the fabric and eliminate these unwanted reactions.
Where do you use stabilizer? Stabilizer is most often used as a backing to support machine embroidery stitching on fabric. It is also used as a topper on top of fabric to help hold down the nap of the fabric, to keep stitches from sinking into some fabrics, and/or to enhance the clarity of fine lettering and detail stitching. Toppers are also used as a pattern, stencil or template to follow when stitching or thread sketching. Increasingly, sewist and fiber artists are using stabilizers beyond machine embroidery too! I will show you some of the cool new ways people are using Sulky Stabilizers in this series as well.
Why should you use Sulky Stabilizers? Sulky Stabilizers are carefully and thoughtfully engineered to enhance every creative project and solve even the most difficult problems. They are made of the highest quality materials, and quality is extremely important since inexpensive, poor quality stabilizers can cause poor registration of embroidery and premature tearing, among other problems. Think about it. You spent a ton of money on your embroidery machine, a small fortune on fabric and have spent more than the cost of a good cup of coffee on thread. When a good quality stabilizer can be the difference between a great project and one that you wouldn't even show your closest friends, why wouldn't you use the best?  Most of the Sulky Stabilizers available to you have actually come from the industrial side of the business through our manufacturing partner, Gunold.  So they have been thoroughly tested on the professional side of embroidery, too.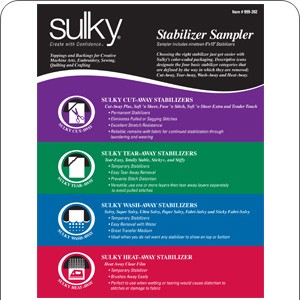 So as this series goes on, I hope we will all learn some great things about stabilizers. Do you have questions that you want to be sure that I answer? Put them in the comments and I will be sure that they all get addressed. Until next week, Happy Sewing!