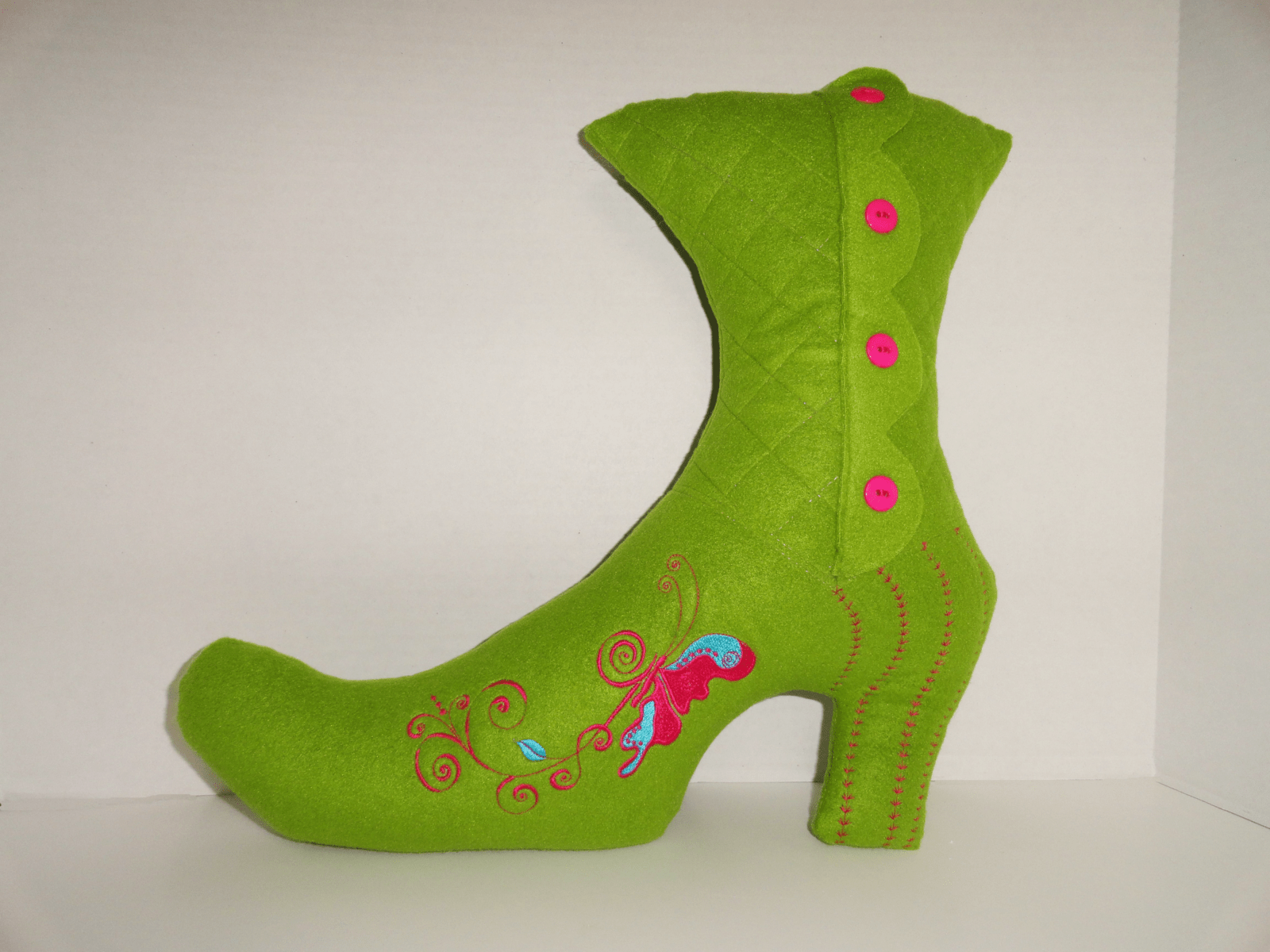 Sulky Favorite Things of 2014
Sulky Favorite Things
We all have our Sulky favorite things. In 2014, our National Educators listed their Sulky favorite things that they made in 2014. Here are the very cool, very diverse results!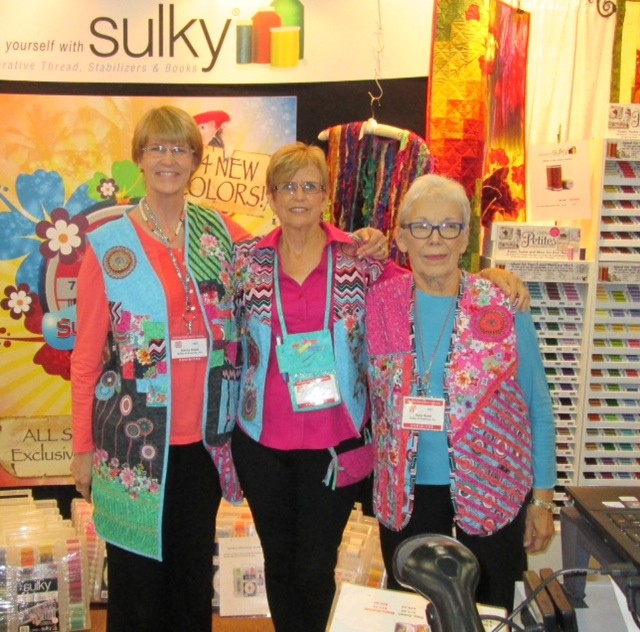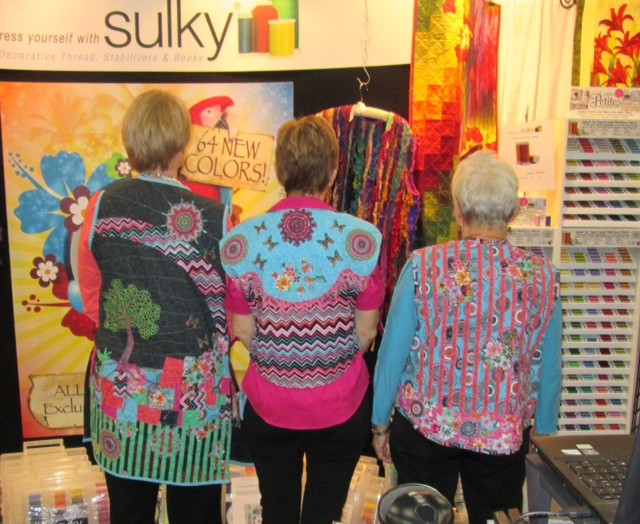 Every year since National Educators, Suzy Seed, Nancy Sapin and Lee Fletcher started working Houston Quilt Festival together, they have done round-robin challenge vests. It was Suzy's idea that Nancy and Lee needed to expand their embellishment skills fast and what better way than with a challenge! It has worked wonders and it is interesting to see the progression from the first year to now. This year they incorporated a lot of techniques from the new "Embellish Your Life with Sulky" book.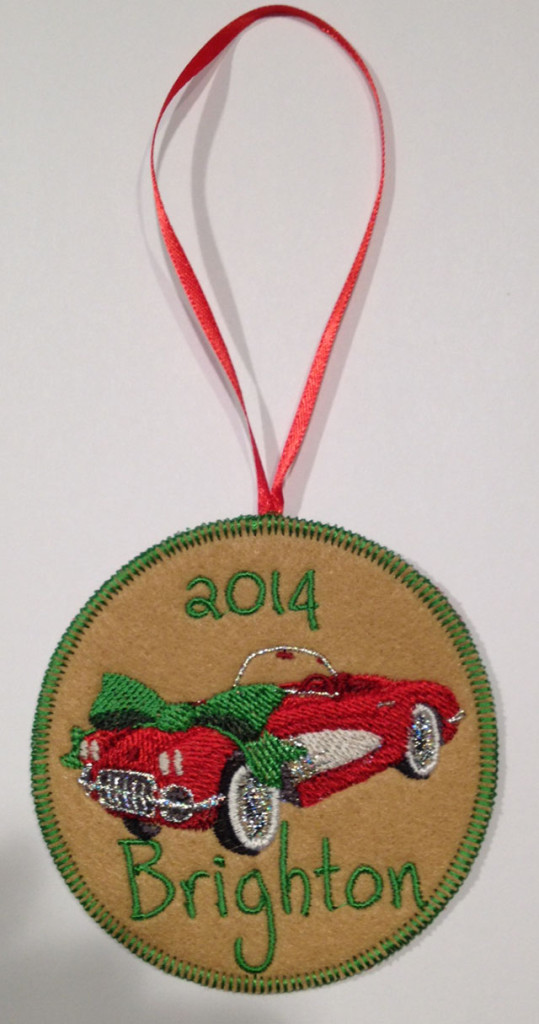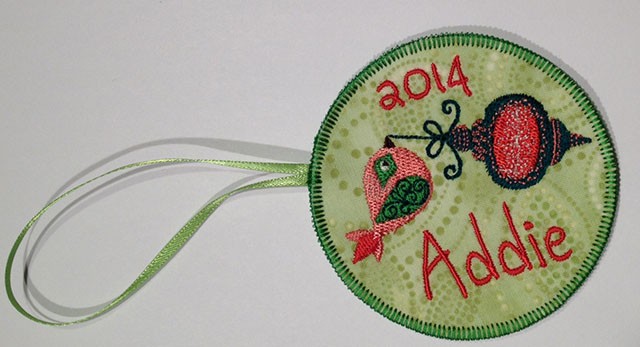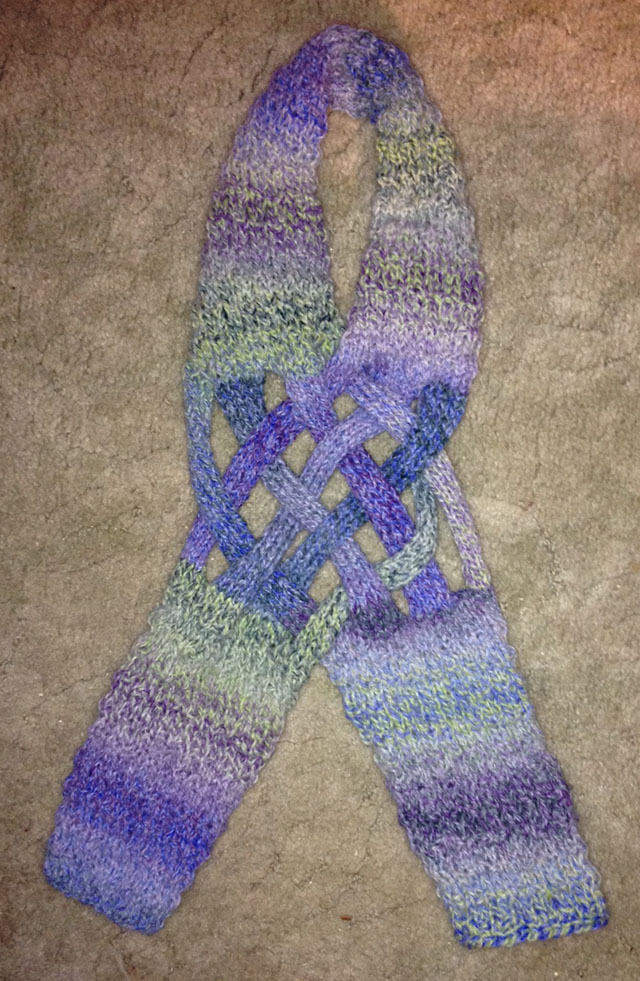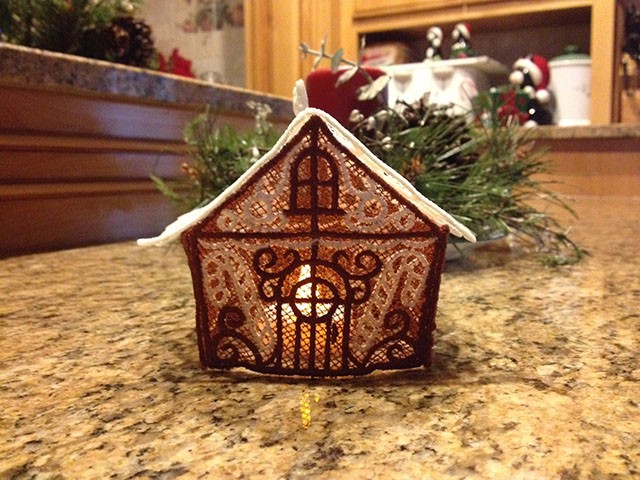 Vice-President of Consumer Relations, Patti Lee, made several cool things things year. She made ornaments for some special people and check out this awesome knitted scarf! She also made this lace gingerbread house to compliment her holiday decorations.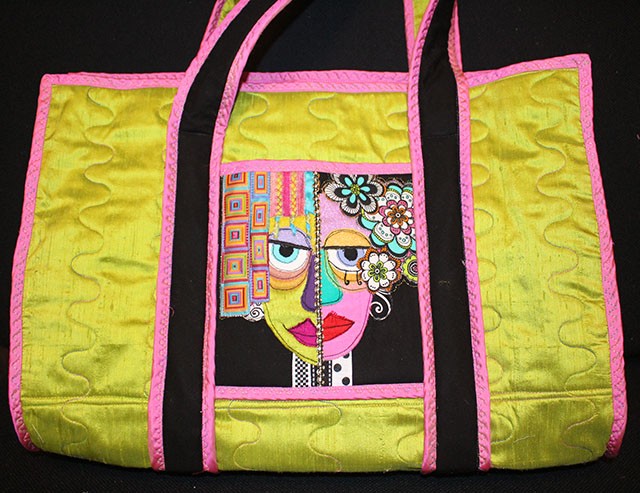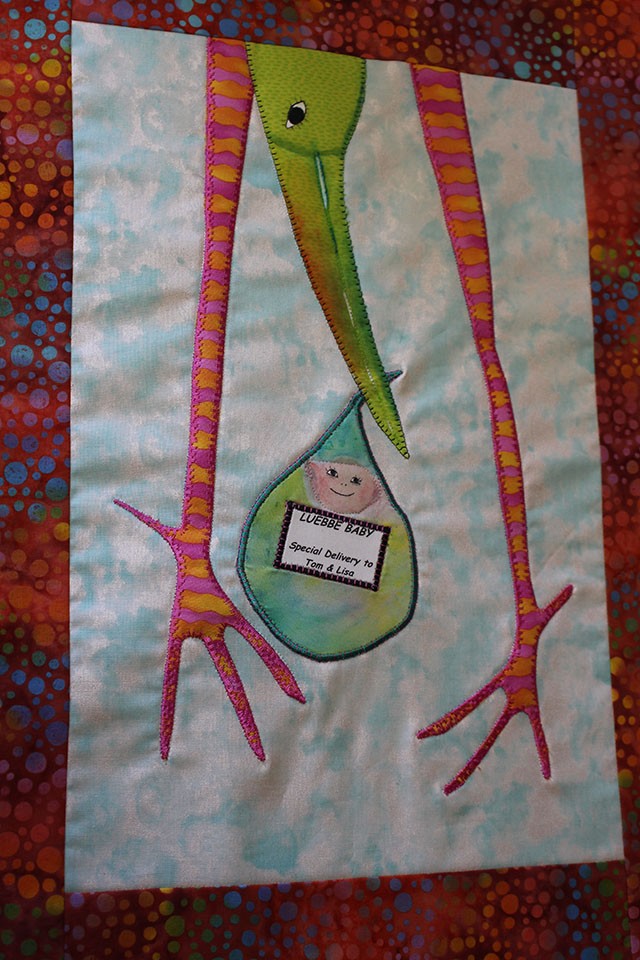 National Educator, Diane Gloystein, who also co-authored "Embellish Your Life With Sulky" with Joyce Drexler, said this about her projects: "The Split Purse-onalities project is from my Split Personalities concept in 'Embellish Your Life with Sulky'.  And the Stork Wallhanging was featured in the BERNINA Sew It All blog…made for my son and daughter-in-law who brought me a beautiful baby girl in 2014!"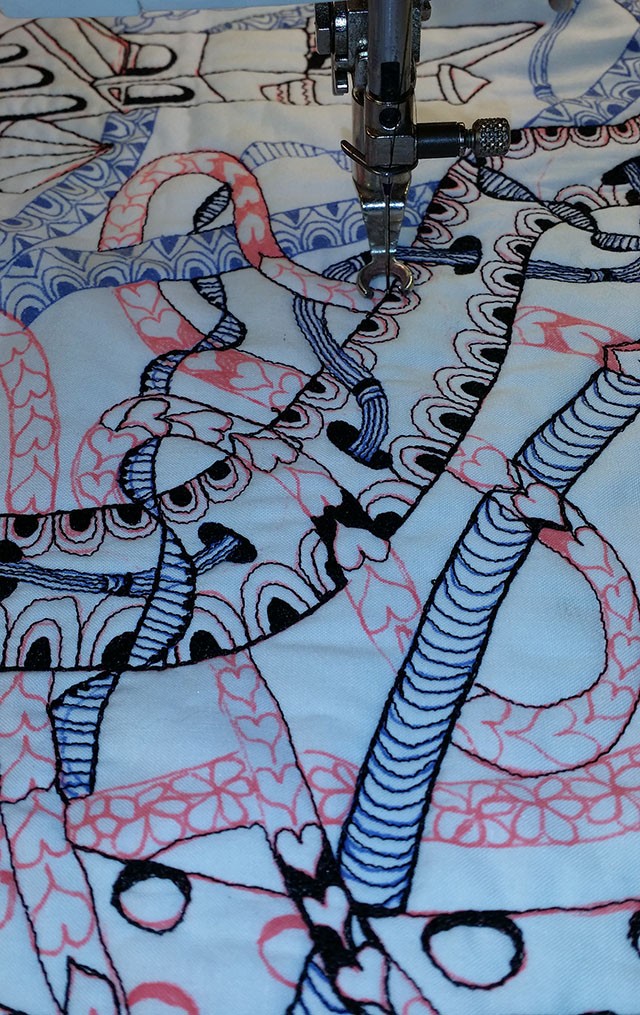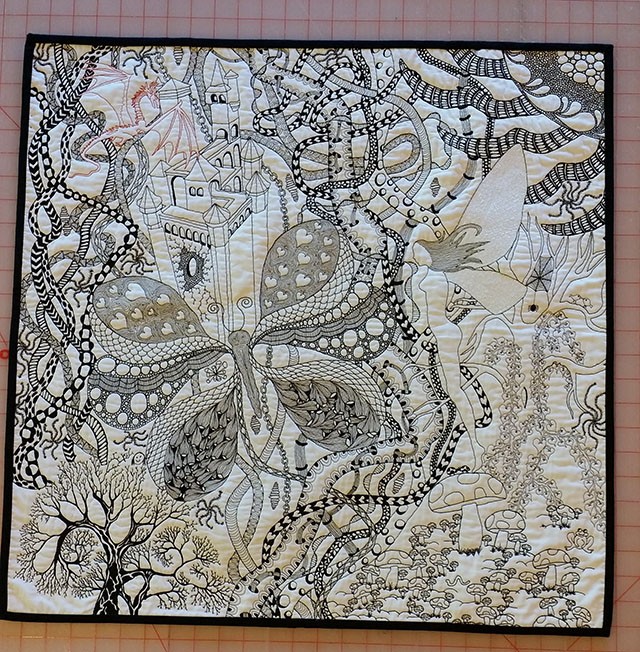 National Educator Eric Drexler is known for his amazing free-motion work, and this last year he has been expanding his skills! When I asked him about his favorite thing from this past year, he said, "Since I learned about Zentangle™ in the early part of the year, I have fallen in love with this art form as a quilting technique. It has really challenged my free-motion skills. Now that I have played more with thread and stabilizers, Zentangle quilting is much easier. I can print drawings onto Sulky Sticky Fabri-Solvy and stitch right through it with a super fine thread like Sulky 60 wt. PolyLite™."
As you can see, the results above are stunning.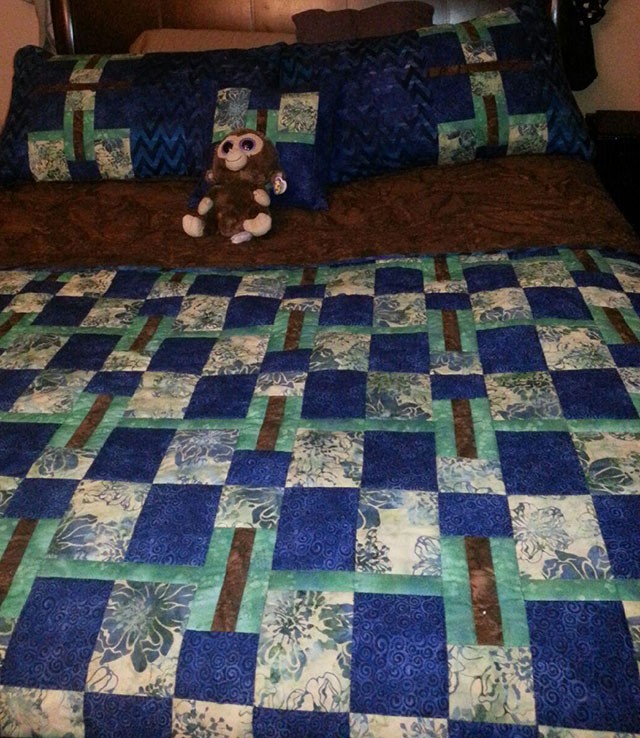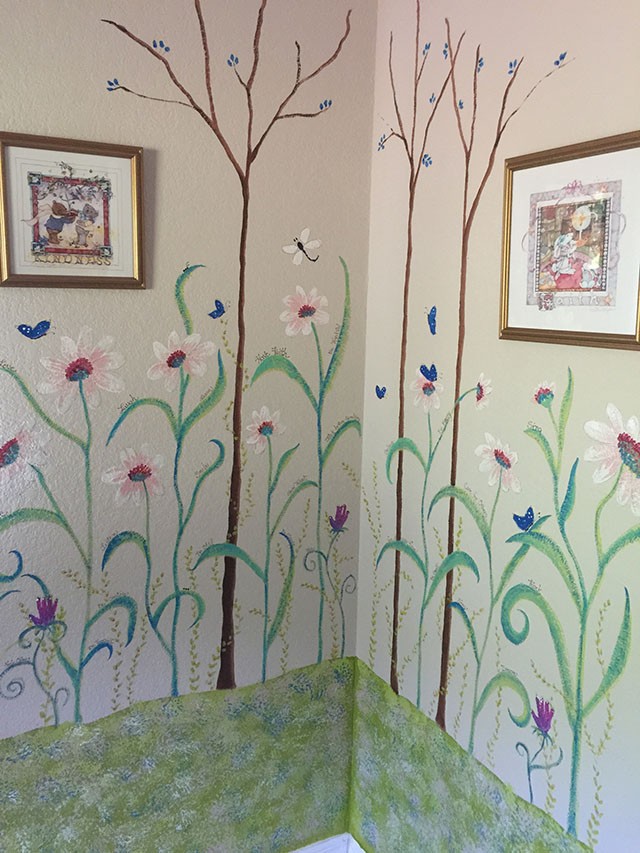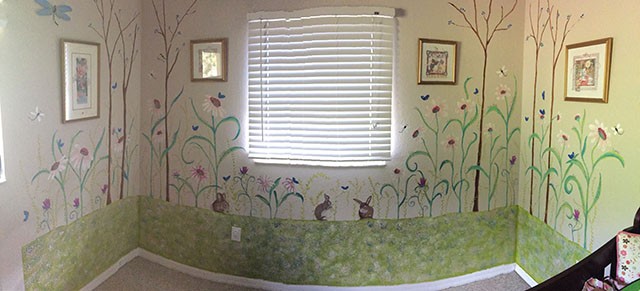 Sulky Creative Director and Co-Founder, Joyce Drexler, has had a wonderful year hanging out with grandchildren and great-grandchildren! She made the quilt for her granddaughter and painted this mural on the wall of her Great Granddaughter's room. Here is what Joyce had to say about the mural, "The little purple flowers are hand prints from Alyssa, age 3 months.  I wrote little wisdoms and encouragements along the leaves and stems. Hopefully when she can read they will have some impact. The bottom was sponged. I also did some bunnies. It was fun."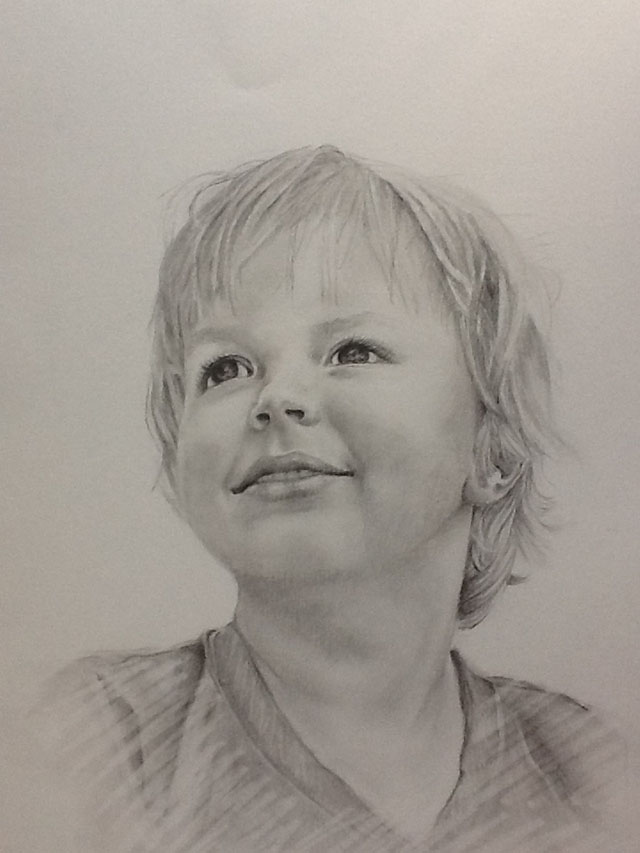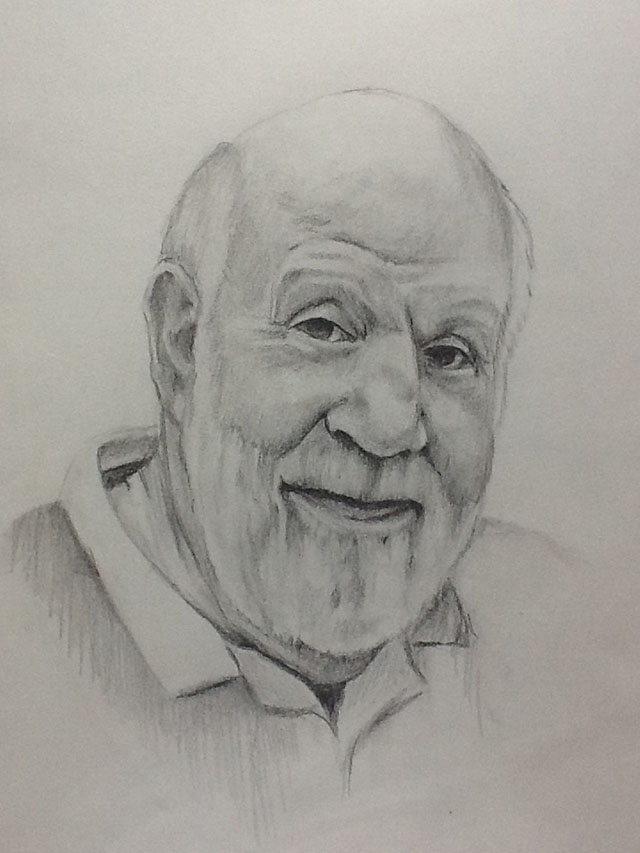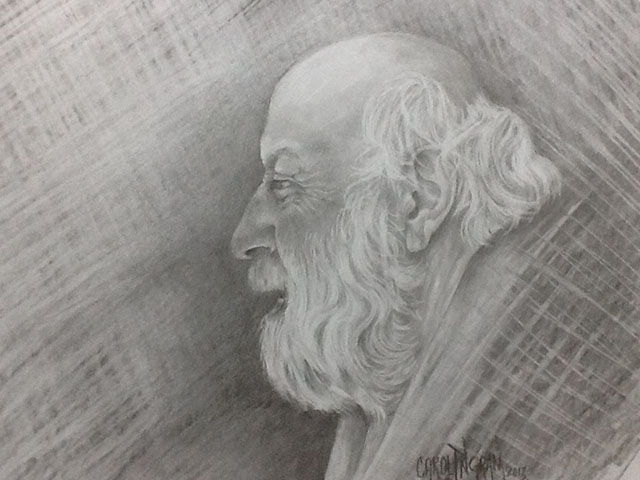 The endlessly talented Designer for Sulky Carol Ingram drew these incredible pictures of her grandson and of Sulky Co-Founder, Fred Drexler. The first one of Fred is before Joyce and Fred's six-week-long motorcycle trip this summer and the second one is after. Fred hadn't trimmed his beard for the entire trip. What an amazing way to capture a before and after.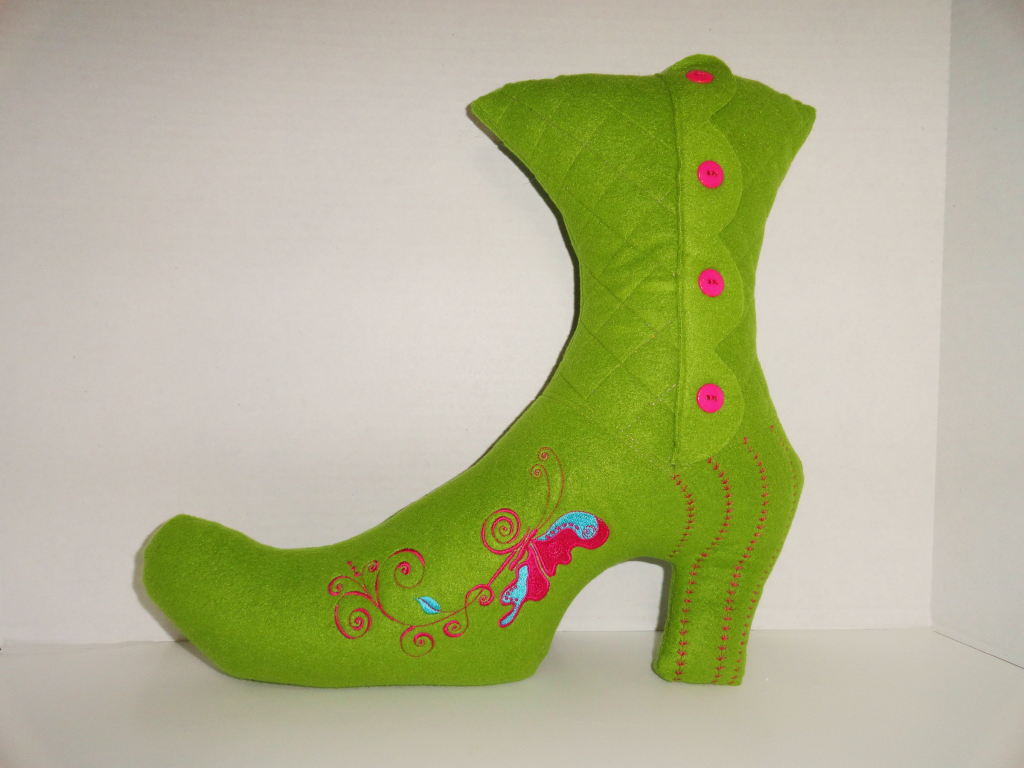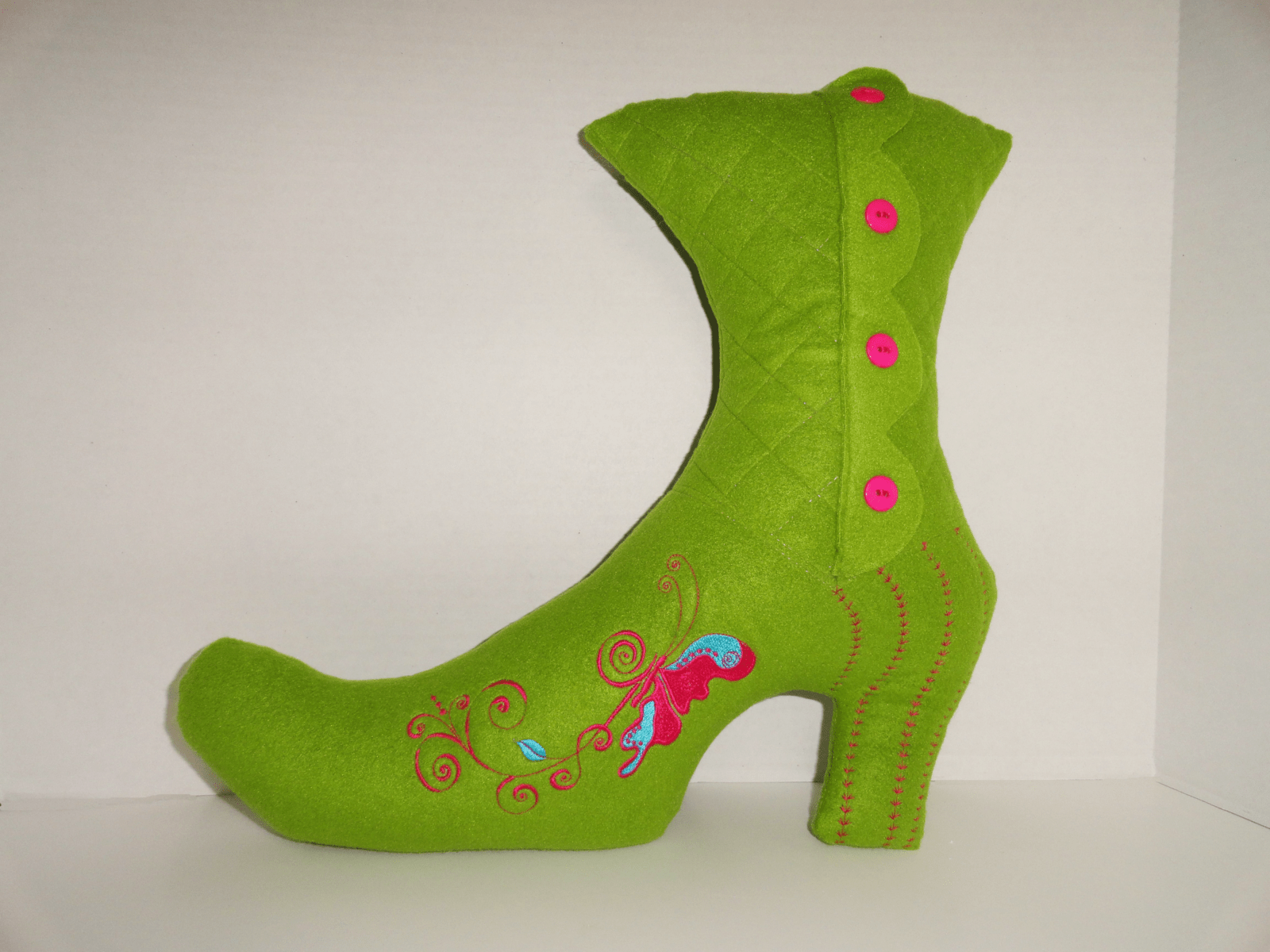 BONUS: Carol also designed this Whimsical Boot Pillow this year and you can get the pattern and detailed instructions for free here.
How about you? Did you make something that you are particularly proud of this year? I would love to see it!
Happy Sewing!