Tie Quilt for Father's Day & Grad Gift
Tie Quilt Block for Great Gift Giving
+ quilted wall hanging for Dad or Grad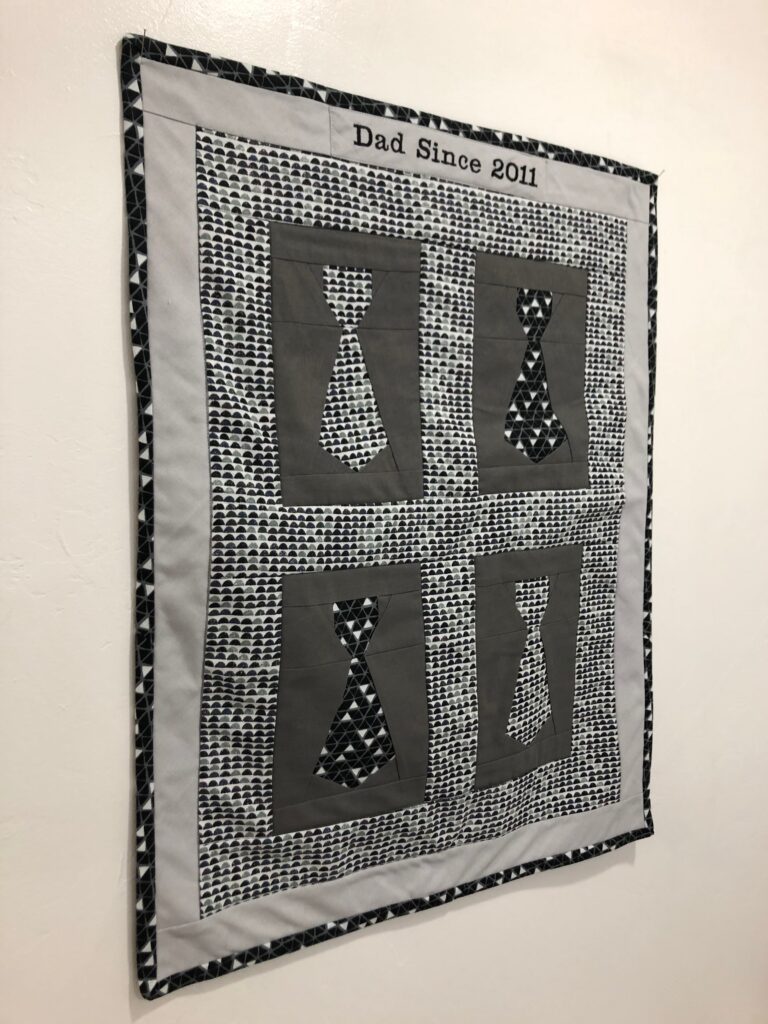 Create a memorable quilty wall hanging for the Dad or Grad in your life. This tie quilt block is a foundation paper piecing (FPP) pattern, printed onto Sulky Paper Solvy™. Use Sulky 50 wt. Cotton Thread for strong, yet lightweight, seams that are easily pressed flat for easy quilting. Personalize the tie quilt with machine embroidery for a nice touch
SUPPLIES
Supplies listed are enough to create a 4-block wall hanging, measuring approximately 18" x 20". Each finished block measures 5 5/8" x 8 1/4″.
Stabilizer
 Sticky+ Slitting Pen (optional embroidery)
Thread
Organ® Needles
Fabrics

1 fat quarter of solid fabric (for tie background)
22" x 27" rectangle of coordinating print fabric (or 1 ½ fat quarters; for ties & inner borders)
(2) 2" x 20" rectangles and (2) 2" x 22" rectangles of coordinating solid fabric (for the outer borders)
1 coordinating print – fat eighth (for ties)
24" x 30" rectangle of print fabric (backing)

Binding

1 package of double-fold binding (or extra fabric to make your own)

Batting

20" x 24" rectangle of low-loft cotton or polyester batting

Machine Embroidery Design (optional)

Built-in fonts to combine into phrase, such as "World's Best Dad Lives Here," "Congrats Grad!," "Off to Business School" or the like)
PATTERN DETAILS
Grab the FREE pattern to get the FPP Tie Block (to print onto Paper Solvy) as well as full instructions for the wall hanging/mini quilt shown above.
Print as many blocks as needed for the quilt size you'd like to create. Paper piecing is super simple when using Sulky Paper Solvy!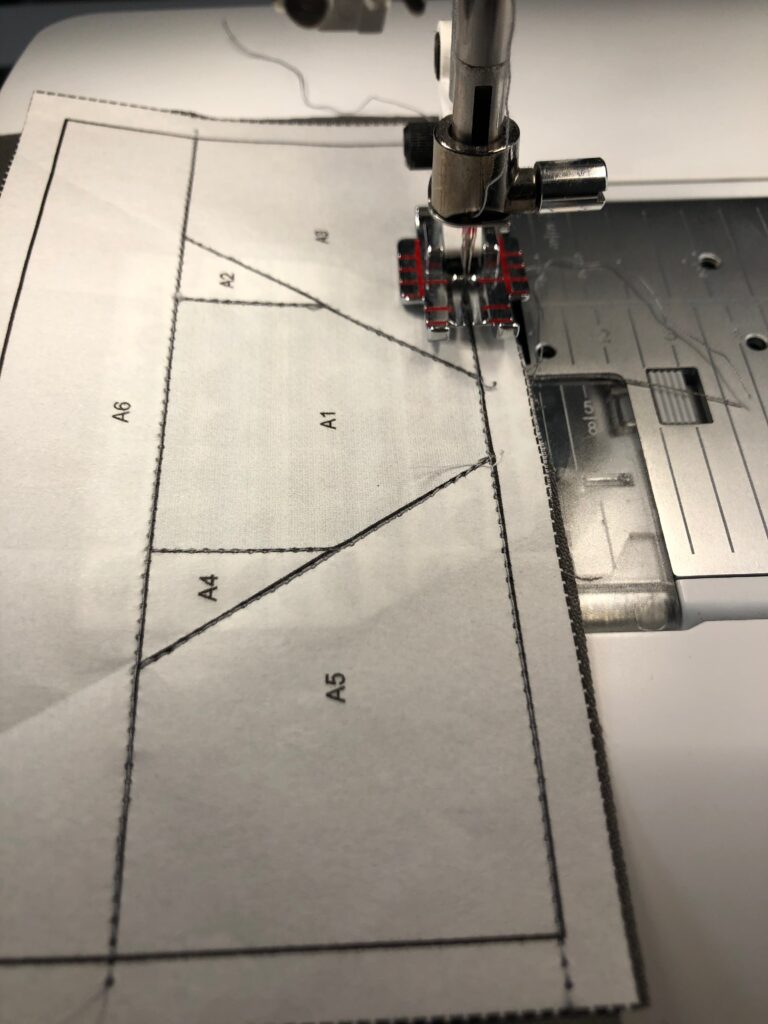 The featured project has four tie blocks, but easily modify that pattern to create a larger quilt or smaller table runner size.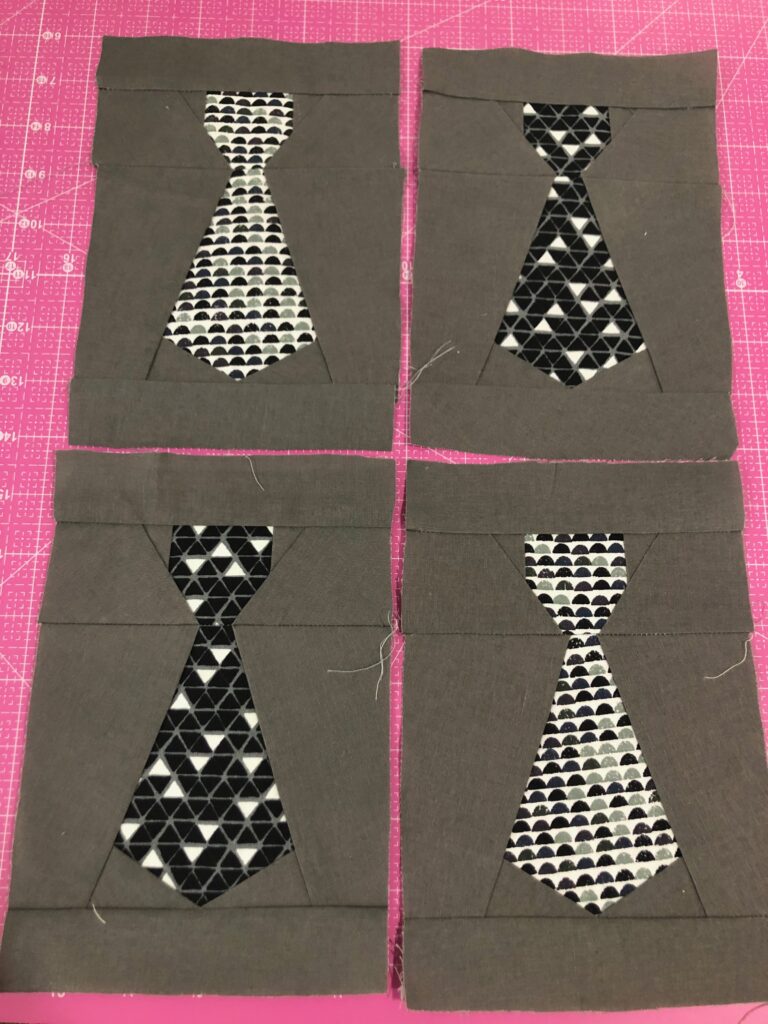 The featured photo shows the machine embroidery topstitched along the upper edge. (It was an afterthought!) However, the instructions indicate to do the embroidery before creating the Tie Quilt sandwich, quilting and binding the project.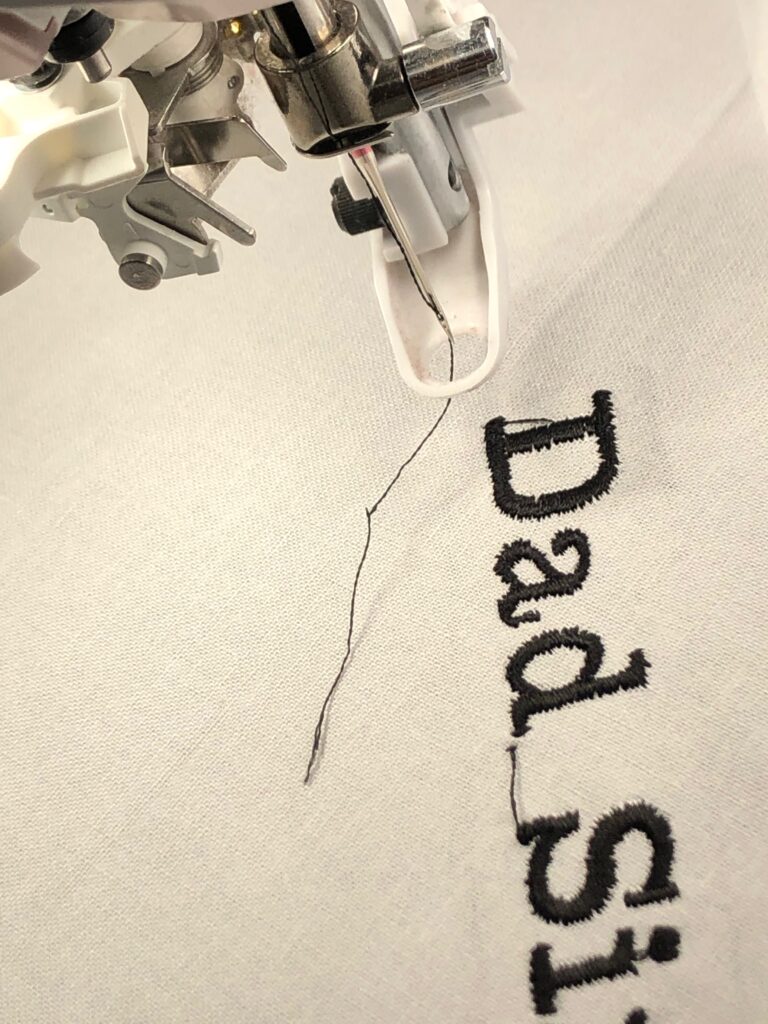 PROJECT IDEAS
This project is easily changed, depending on the recipient. Create these different versions:
Father's Day Gift: Add a monogram or other saying as desired to the wall hanging upper edge. Hang it on the front door to celebrate your favorite dad, or use it as wall décor in an office. Have each kid choose the tie fabric for "their" block and add their birthdate to the block outer edges.
Grad Gift: Give this to the business scholar or grad off to a sales job (where he/she may wear a tie!).
Memory Quilt: Use existing ties from a loved one who has passed on to celebrate his legacy. Rip out the stitching from the tie, remove any interfacing, and press before using for the paper piecing pieces. Embroider the person's name and dates of living for a lovely memory quilt.
Grab the FREE PROJECT and create something special for your loved ones!