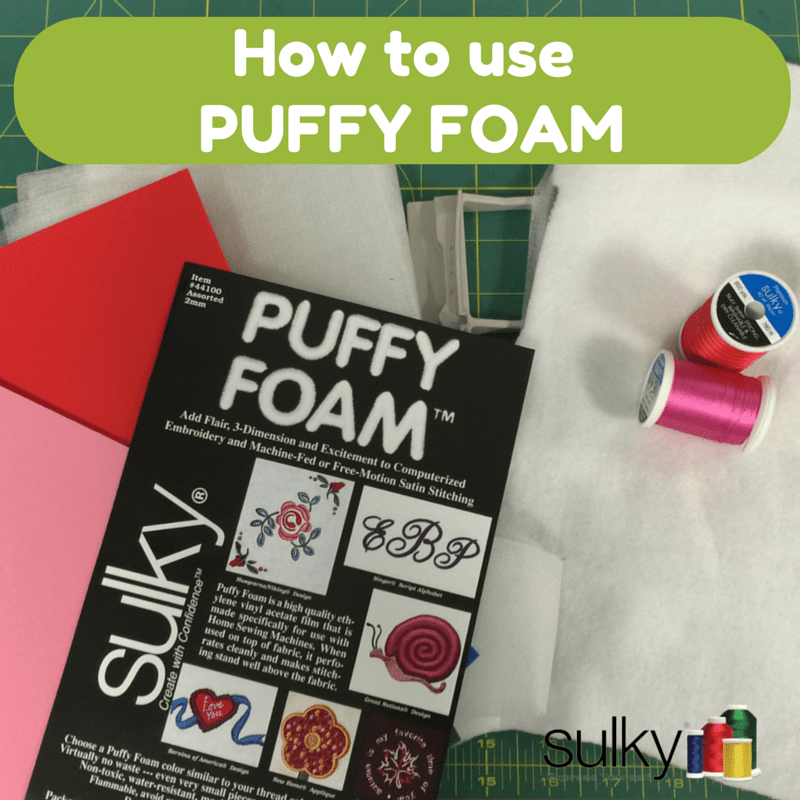 How to Use Sulky Puffy Foam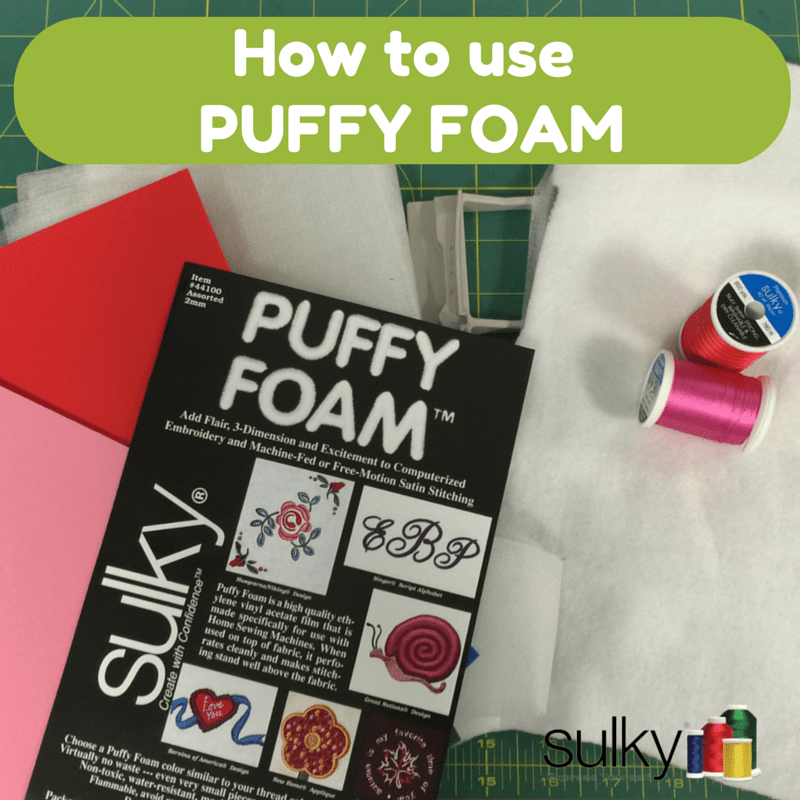 Hey guys! It's Valentine's week and we are full of love and hearts in my house. I was browsing the Sulky Embroidery Club and found this cool heart.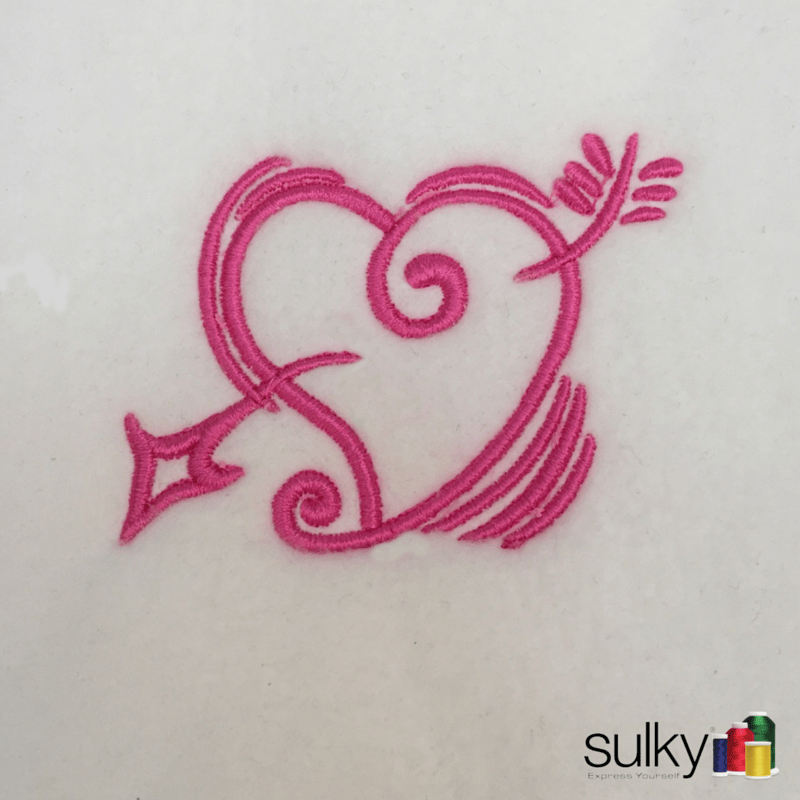 The description says it is digitized for Sulky Puffy Foam™. I own some Puffy Foam (OK, I own a lot of it), but I have never used it! I don't know why, I just haven't so today, I decided to try it. Here is how it works.
Once you purchase a design and download it from the Sulky Embroidery Club, you get a PDF with the step-by-step directions. Since I embroidered this onto fleece, I used Sulky Soft 'n Sheer™ as the stabilizer. I hooped it with the fleece and then used Sulky KK 2000™ Temporary Spray Adhesive to adhere the Puffy Foam to the top of the fleece. (OK. Full Disclosure. I know my hoop is dirty. I know I should clean it, but I was trying to get these hearts done for Valentine's Day! Thank you for understanding)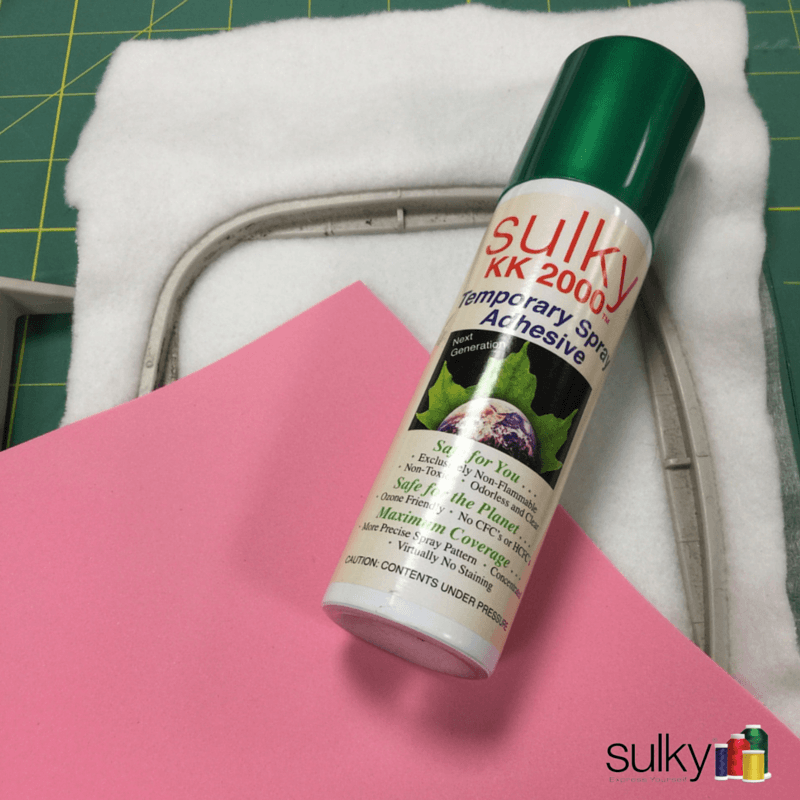 I stitched it out with Sulky 40 wt Rayon in Hot Pink (I love pink!)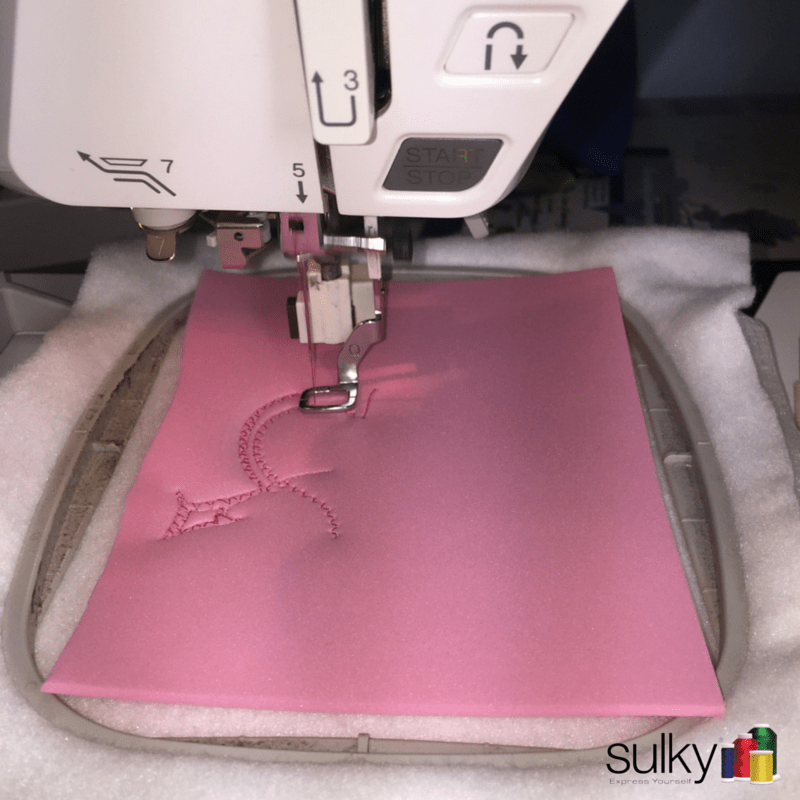 I was nervous watching it stitch. I was worried the Puffy Foam would interfere with the stitching, but it didn't! Everything stitched out great it it was so fun to watch.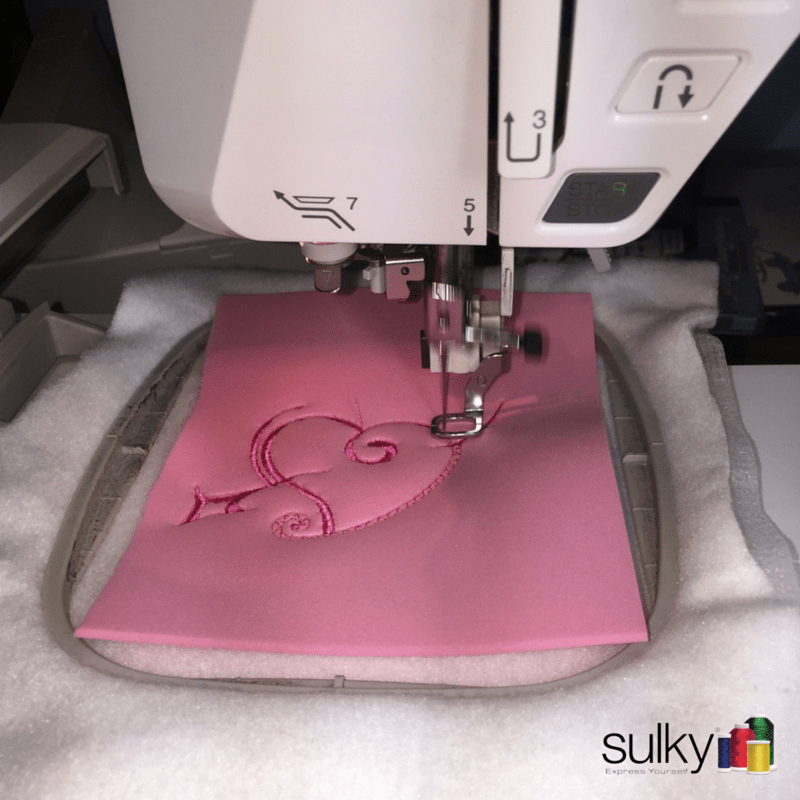 Once I finished the stitching came the really fun part! I pulled off the excess Puffy Foam. It just pulled up perfectly.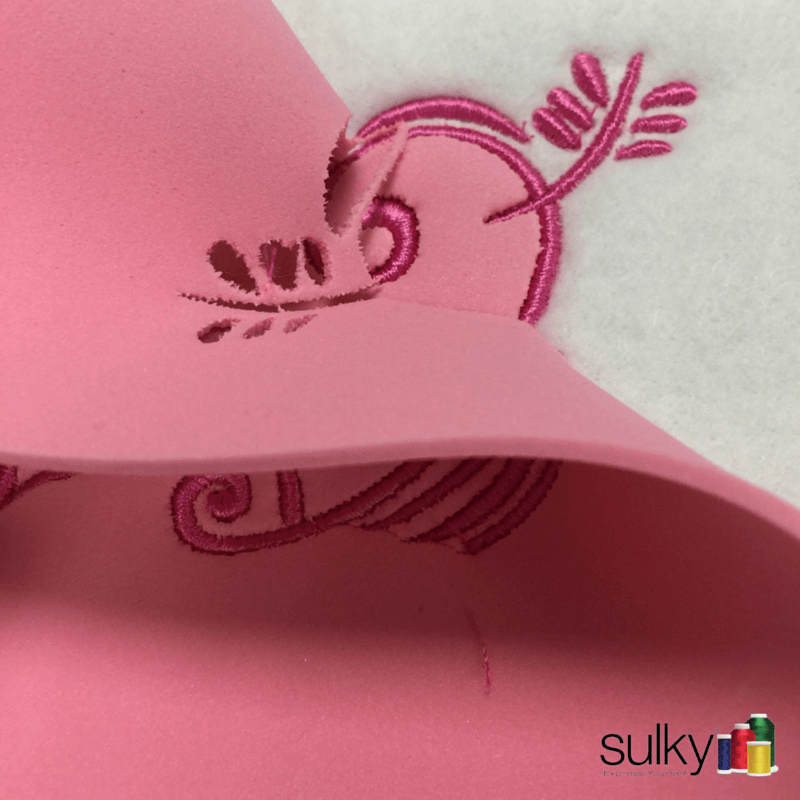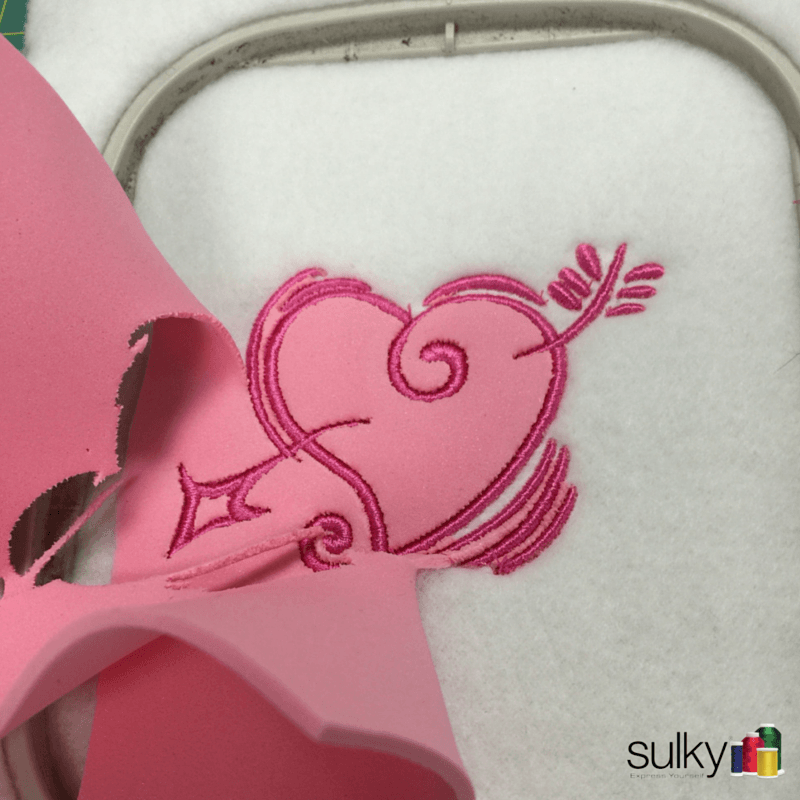 The few pieces that were left in the tight spaces, I was able to get out with my stiletto.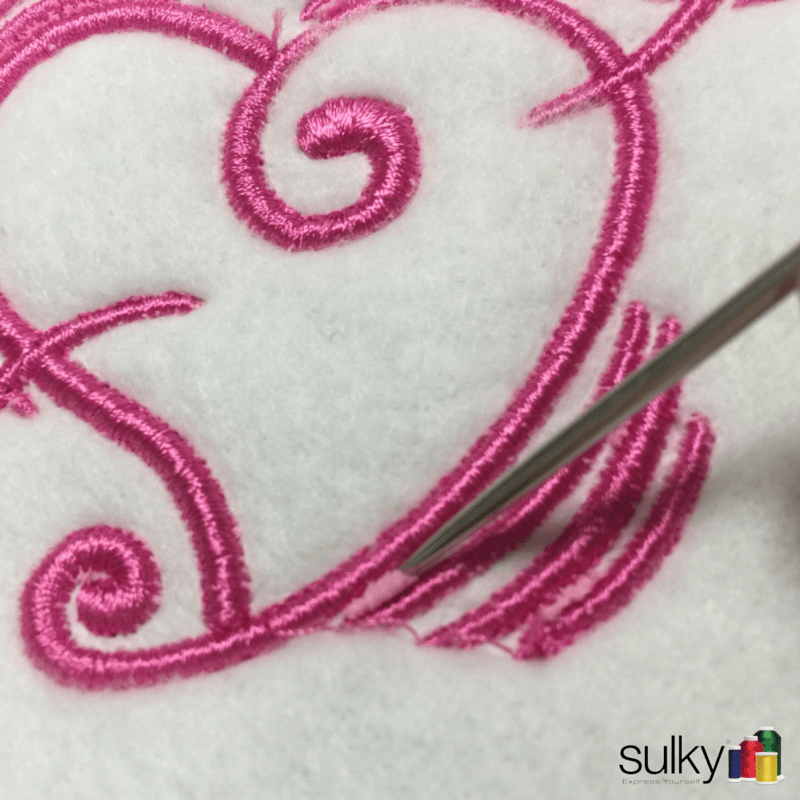 The result are great! I don't think I will be afraid of Puffy Foam any more.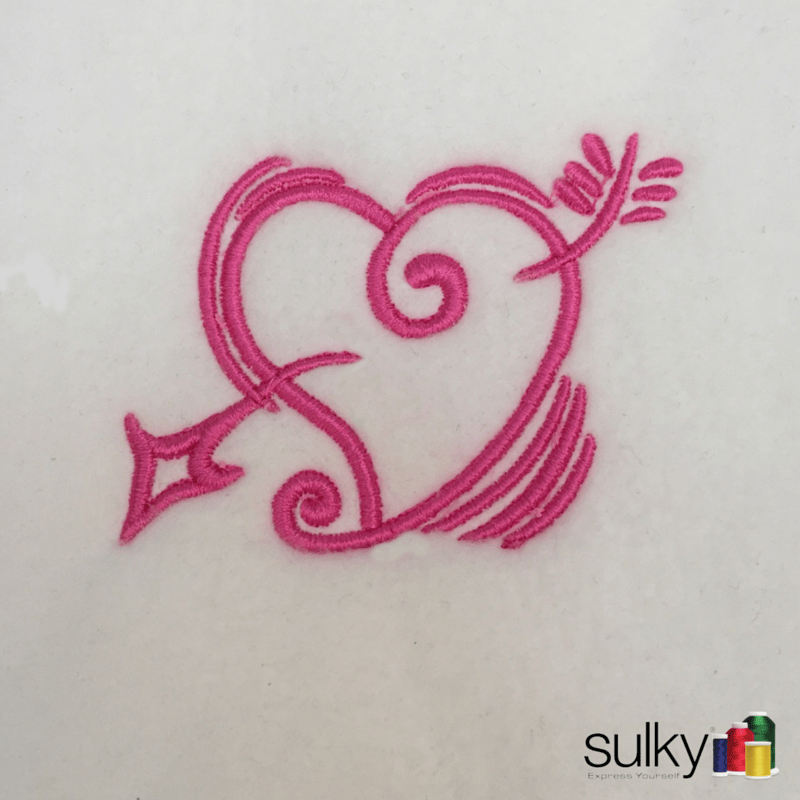 Happy Sewing and Happy Valentine's Day!