Why I Became a Sulky Certified Teacher
As most of you know, my journey with Sulky began because I took a Sulky Teacher Certification class. I knew about Sulky before that class, I had an embarrassing amount of Sulky Thread and Sulky Stabilizers, but I, like many people, only thought of Sulky when I needed to do some machine embroidery.
That's when National Educator Nancy Sapin came to my quilt guild and gave an amazing and inspiring presentation about thread. She showed so many samples and inspiring projects and none of them were machine embroidery! They were quilts, bags, wearables, scarfs and even bowls. She mentioned the Sulky Teacher Certification Class and I was intrigued. I was ready to move to the next level with my sewing skills and I was eager to be in a class with world class teachers, but to be honest, teaching classes was the furthest thing from my mind. Nancy said I should take the class anyway. Although the ability to teach the classes was a great perk, it wasn't required. She said I could just take the class for the fun of it, and to improve my skills.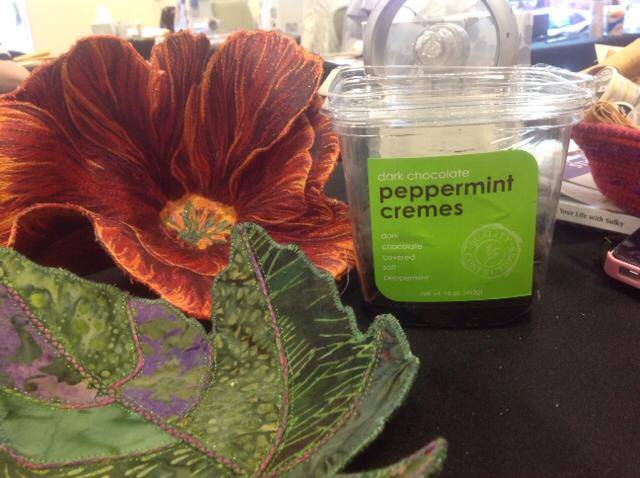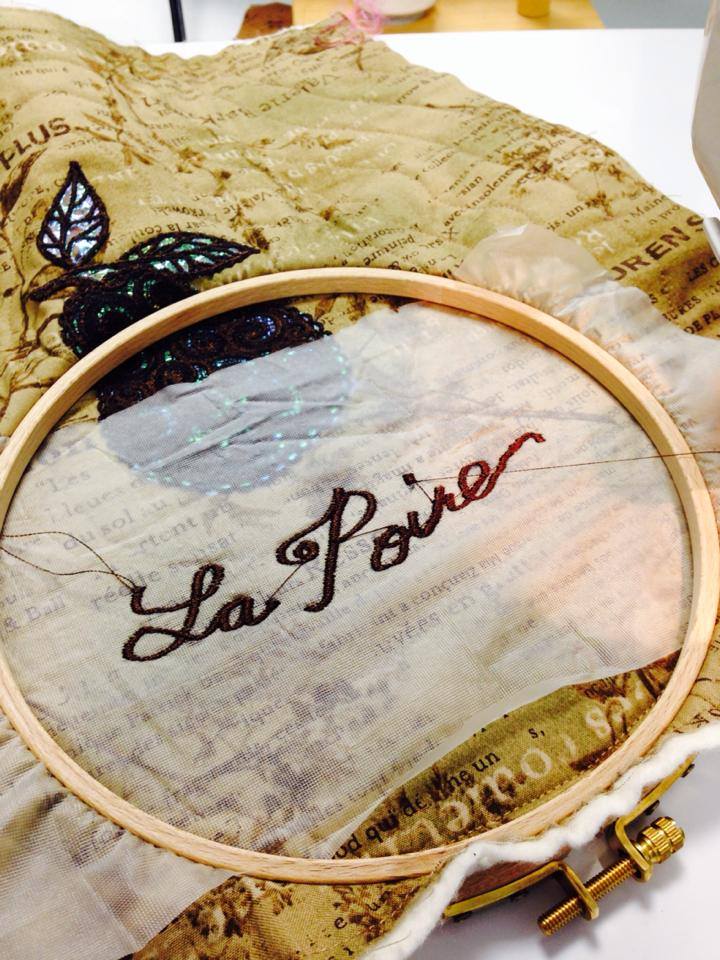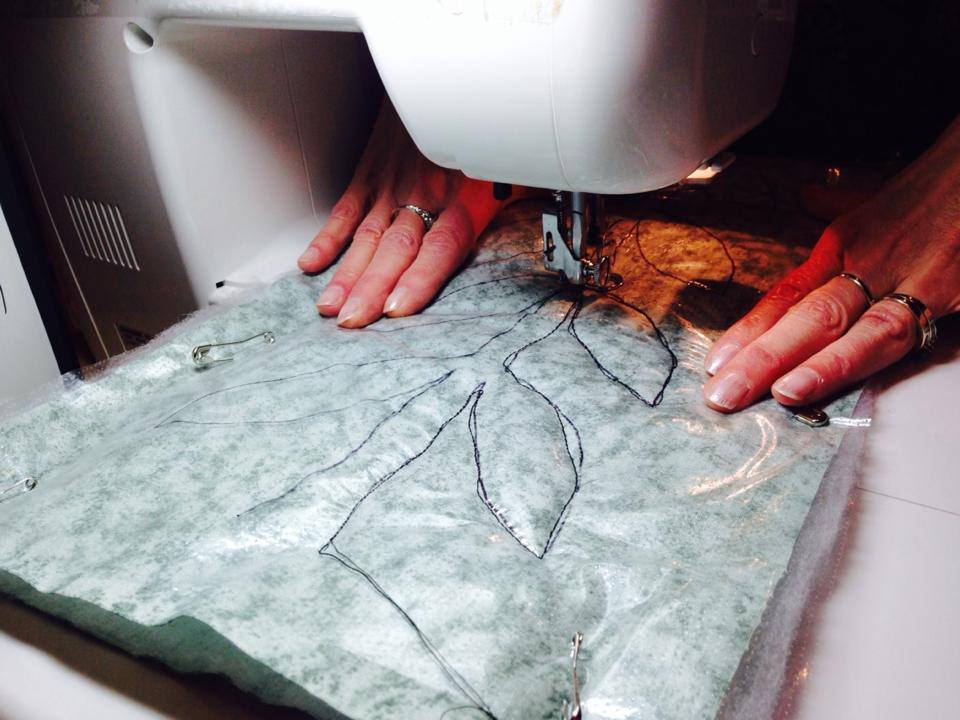 I learned more in that first Sulky Teacher Certification class than I had learned in all the classes I had taken before combined. We had 10 amazing projects to work on. The projects were great, but the truth is, it wasn't the particular project that made this class so great. It was the techniques that I learned. Ellen Osten, Director of Education for Sulky, was my teacher and she never just told you how to put a project together, she always told you why you should put together a project a certain way. She taught me about tension, needles, how to sew with metallic threads, how to do free-motion quilting, thread sketching, sewing on difficult fabrics, trouble shooting my sewing machine when something went wrong. How to do a perfect quilt binding, embellishing, I even learned how to do a French seam!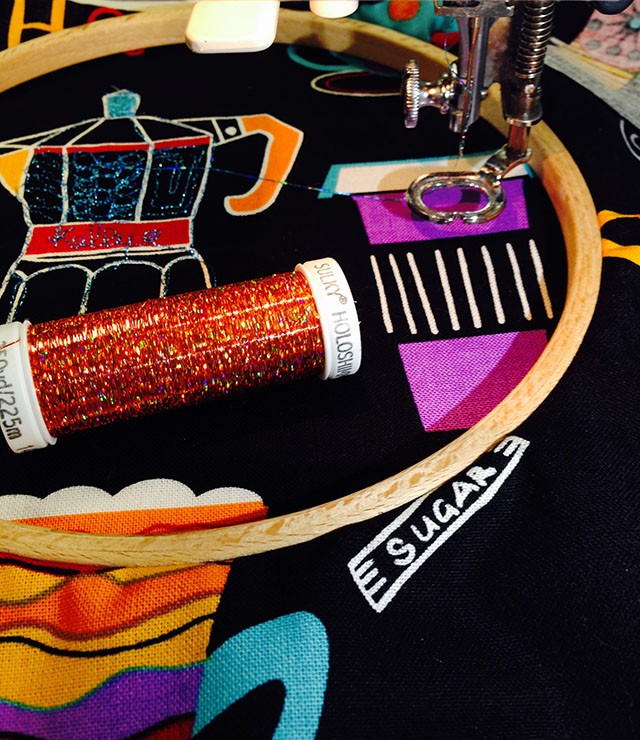 I left that class inspired and with a confidence in my sewing that I never had before. I also left knowing that I had people I could call or email with questions and they would always be there to guide me and give me answers. I finally had the confidence to try new things, attempt more difficult patterns and add sparkle to my projects with thread and embellishments that I used to be afraid to even try. I was even brave enough to change the tension on my sewing machine 🙂 .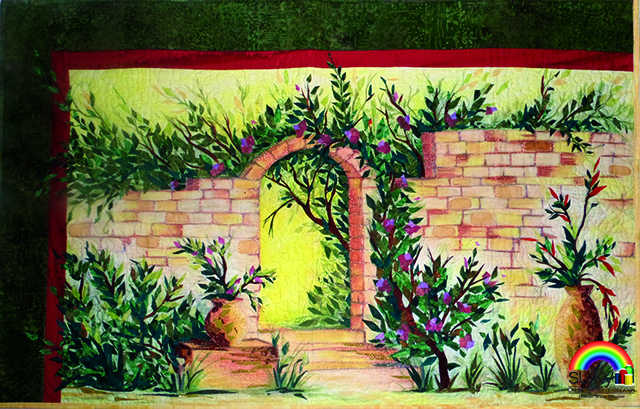 That is why I am so glad Sulky decided to move the Teacher Certification classes online. Now these amazing classes are available to everyone, everywhere at your convenience. It was fun to do this class in person, but it took a ton of planning for me. I had to be sure that my husband and kids were taken care of for those three days, save up extra money beyond the class fee for a hotel, gas and meals and pack up my entire sewing room and bring it to a hotel conference room. With the classes online, I just download the class videos and the instructions. I set the computer up in my very own sewing studio and watch the video. I push pause after each step and actually do that step, then press play again to go on to the next step! If I get stuck, I jump onto the Craft University class site and I ask my questions. The teachers answer so quickly! I am beginning to suspect that Ellen Osten and Patti Lee, Sulky Vice President of Consumer Relations, don't actually sleep – they answer questions so quickly! When I am finished with a project, I post the pictures in the class gallery and I just love getting all the positive feedback from the other class participants as well as the teachers.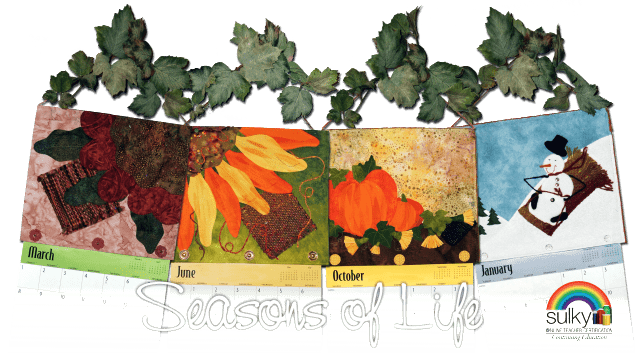 It's such an awesome and uplifting experience, I hope you will join me in the next class, Seasons with Sulky. Here is a video about the class:
Here is the Link to sign up for the class. This particular class is a bargain at $99 considering you are basically learning how to do four different wall hangings with the Seasons of Life Calendar Holder and two wall hangings with the Garden Gate Journey project. That is 6 projects and countless sewing techniques for $16.50 each! If you sign up before June 30 you can use coupon code SULKYCT25 for an additional $25 off! That's $12.50 a project and you will be certified to teach that project when you are done. Really, signing up for this class is a no brainer!  And those of us who are always pressed for time, you only need to do one season of the Calendar Holder for Certification and can even do just the small Garden Gate Journey wallhanging because it has all the techniques in the large one.
Happy Sewing!