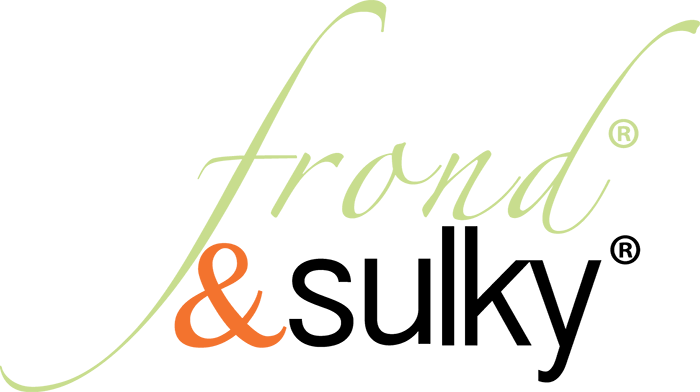 Why Sulky Partnered with Frond Design Studios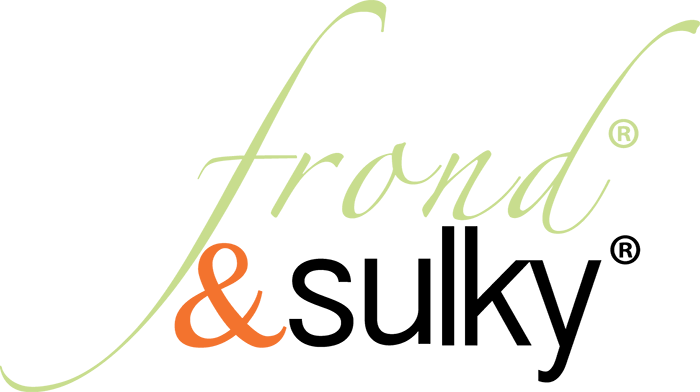 Have you ever met someone, or even seen someone on TV or at a lecture and thought, "We could be good friends!" That is what we thought when we first met Stephanie Brandenburg, the creator of Frond Design Studios and saw her fabric. Well, just see for yourself. Look at this amazing fabric!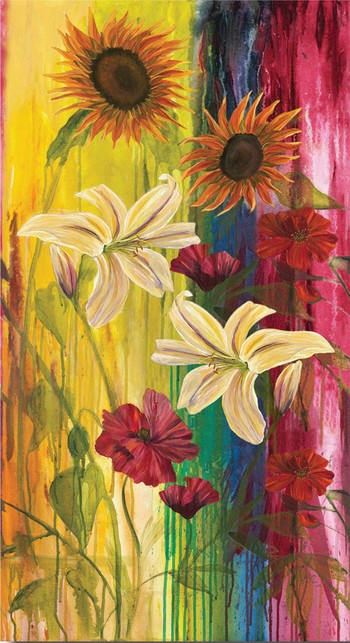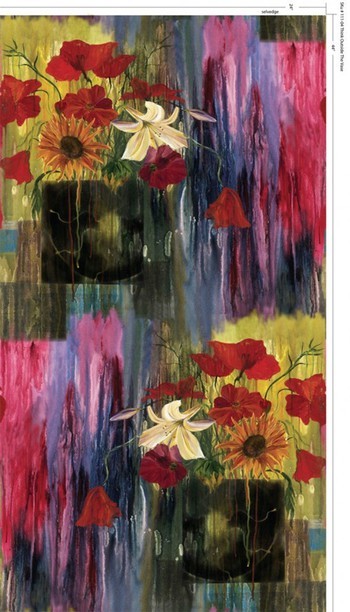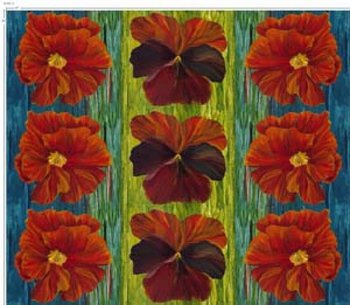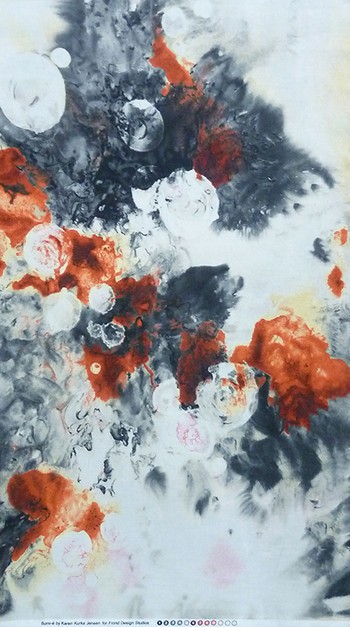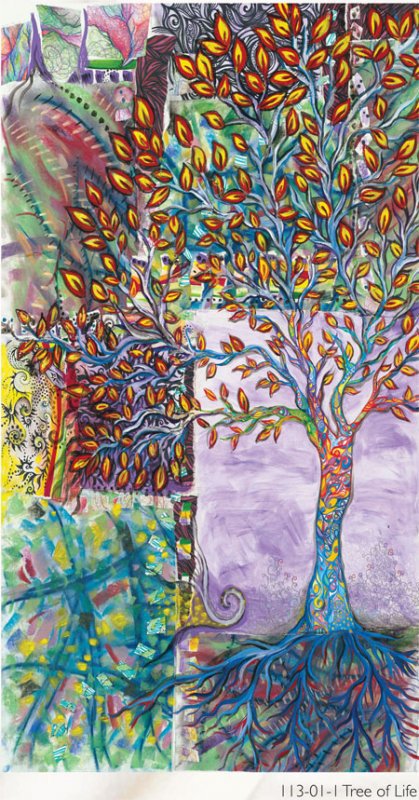 If the fabric wasn't enough to inspire (which it totally is, by the way), Stephanie's passion and vision for her company sealed the deal for us. This is what she says about starting Frond Design Studios in her own words:
A quote from Stephanie Brandenburg, Owner and Creator of Frond Design Studios
"Frond Design Studios is the perfect example of what my father used to say 'crisis equals opportunity'. When I left the company I was with, I was pretty disillusioned with pursuing anything in fabric. I had started a new collection but for whom? I felt like a puzzle piece that didn't fit in anywhere. Pursuing hand-generated design in fabric is very tedious and takes a long time. Most companies don't like to mess with it because of this.
But I was truly inspired and the people I met at the retail quilt shows like the AQS Shows and Festivals through my mom's shop Fern Hill Gifts and Quilts fueled many designs. People would come up and tell me how inspired they were by my work, some people even learned how to sew just to sew with my designs. They would request certain flowers and what they represented to them. So I have always seen my designs as an exchange, an open forum. That is the beautiful thing about art in fabric it is a relay race of creativity.
So an investor in the industry helped me get started in January of 2012 and I am so grateful. To me this was more than a business… it was a mission. This mission has grown to encompass more designers and beautiful fabric, amazing new patterns and projects! Frond will continue to thrive."
After discovering her fabric and using it in several of our Sulky Certified Teacher projects, we finally approached Stephanie at Quilt Market in the fall. We had, in fact, designed our entire Market booth with Frond fabrics as our inspiration!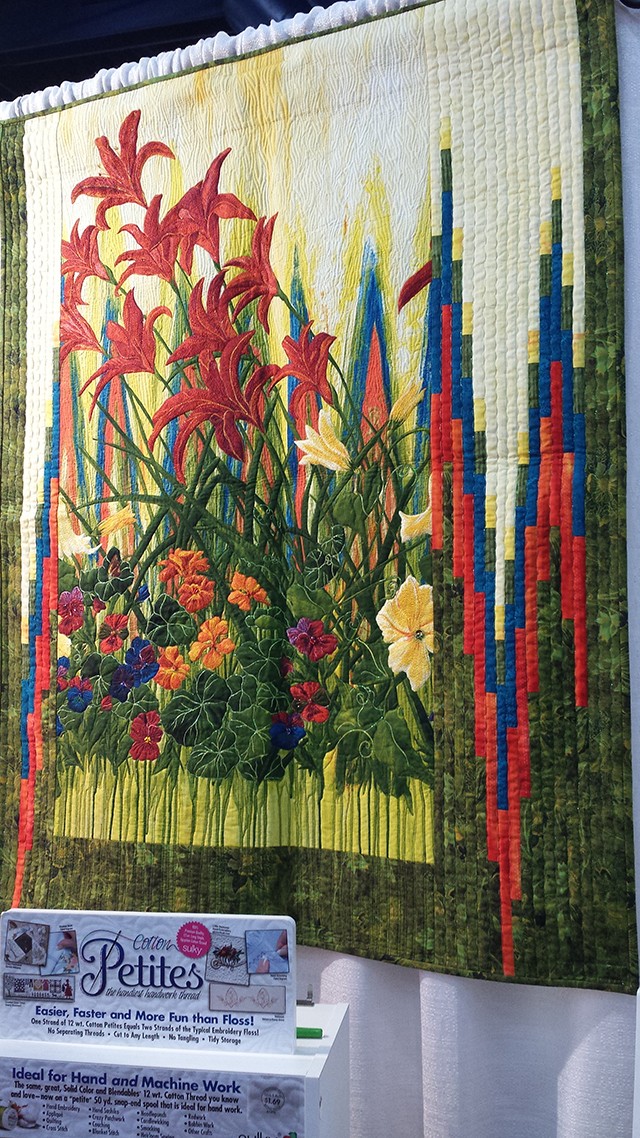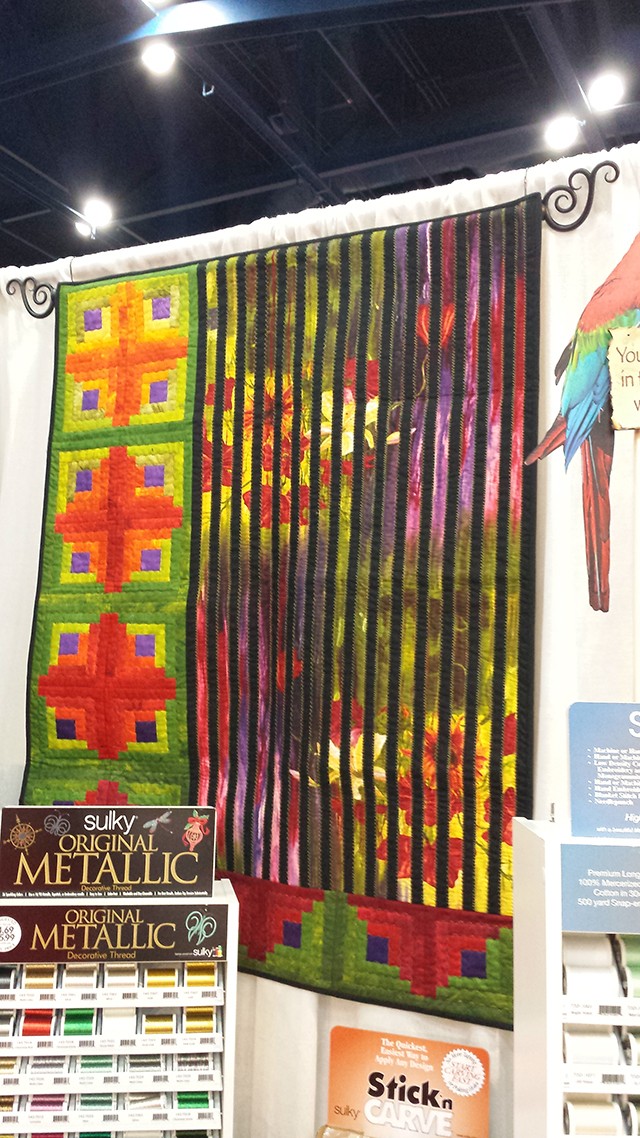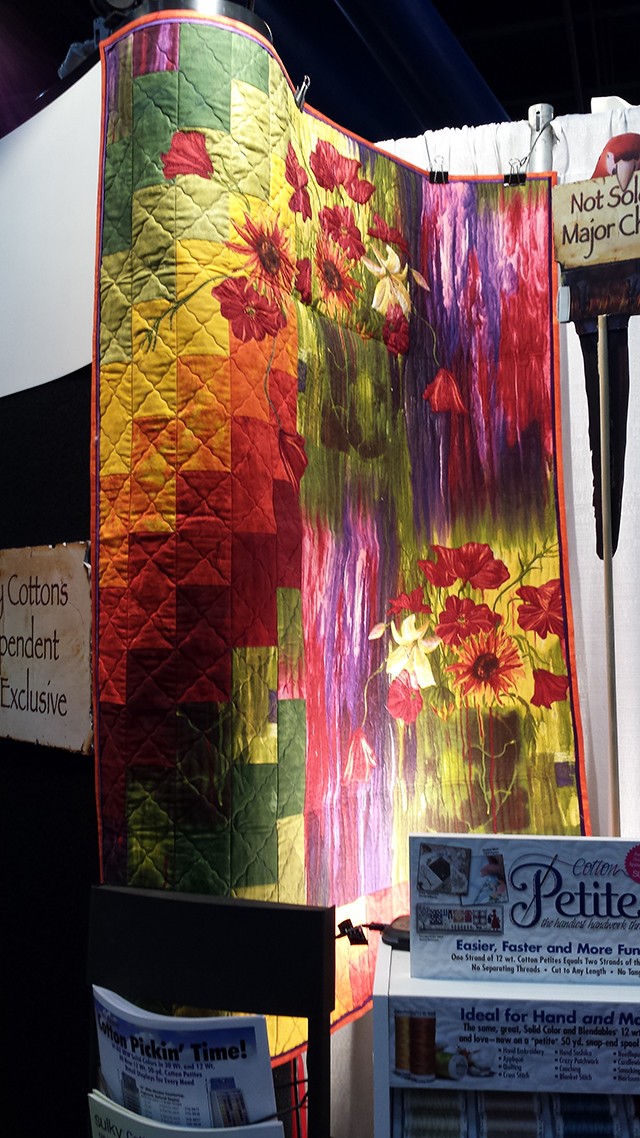 Sulky's amazing designer, Evelyn Byler, created several wall hangings, pillows, totes and more, for our booth and people kept asking for the patterns. They were so impressed with the way the fabrics and the threads worked together and quite frankly, so were we! After a few meetings and brainstorming sessions, Frond Design Studios and Sulky had formed a wonderful friendship that has resulted in patterns for several quilts and several thread collections!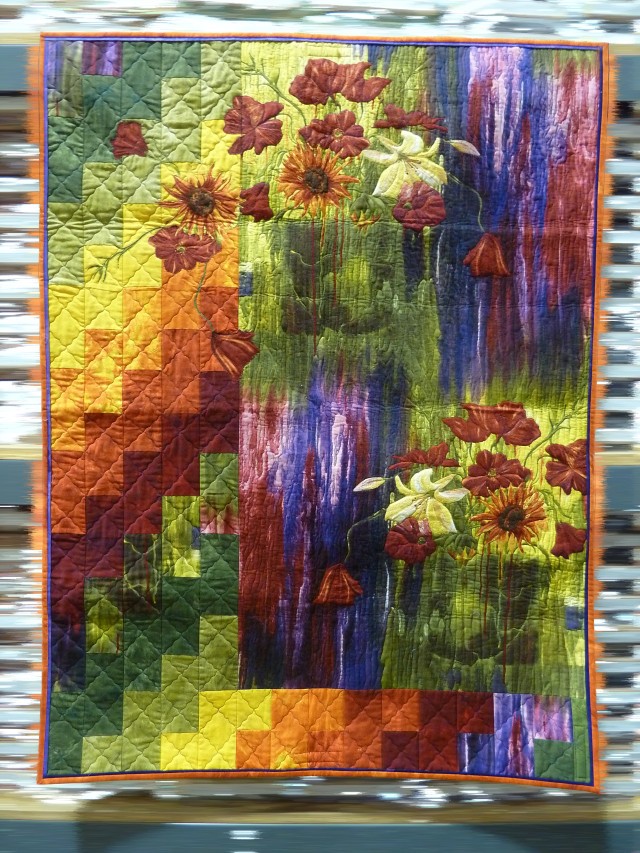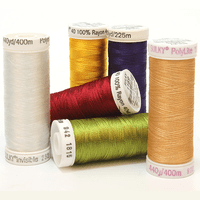 The first pattern was designed by Evelyn in Think Outside The Vase. The pattern is a free download on our website here and you can purchase the thread collection for this pattern here and the fabric kit for this quilt here.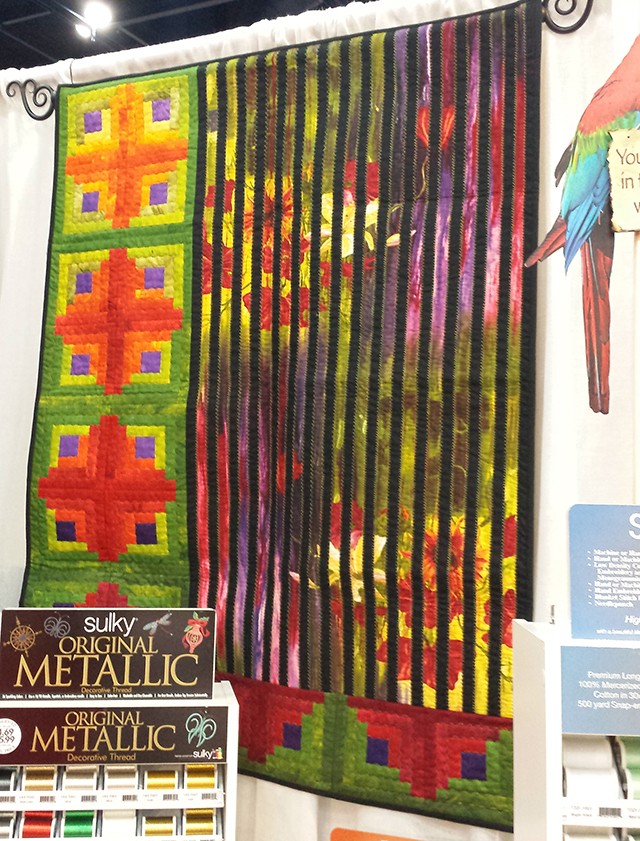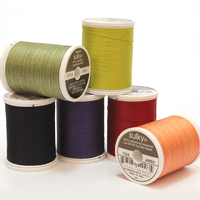 The next pattern Evelyn created is Vertical Blinds. Here is the free pattern for that one. Go here for the thread and here for the fabric kit.
We have a third pattern, thread set and quilt kit coming soon so keep an eye out for that. Here is a sneak peek of the quilt and the thread. This thread set is not only great for this quilt but is perfect for several of the Frond fabrics, especially if you want to try your hand at thread painting.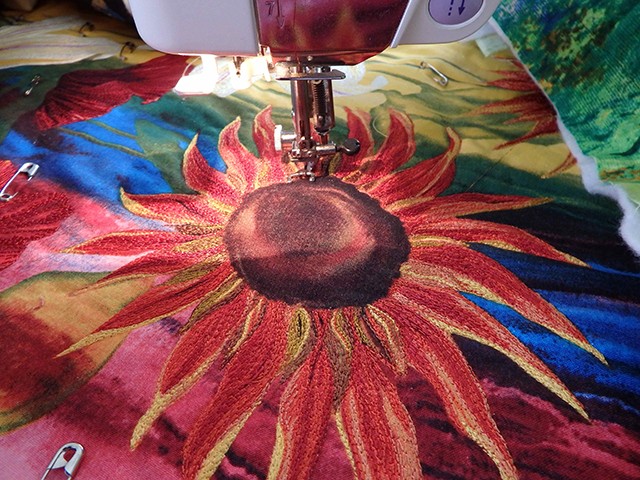 After developing these kits and thread sets we all felt something was missing, so we decided to create the Frond Ultimate Collection. If you are like me, when you fall in love with a fabric company, you want it all. But I also want to know that I have the right thread that will go with all of those fabrics that I just added to my stash! Coming up with the Ultimate collection was so much fun! It was a collaborative effort between Sulky and Frond. I started the process by laying out lots and lots of thread with lots and lots of Frond Fabrics.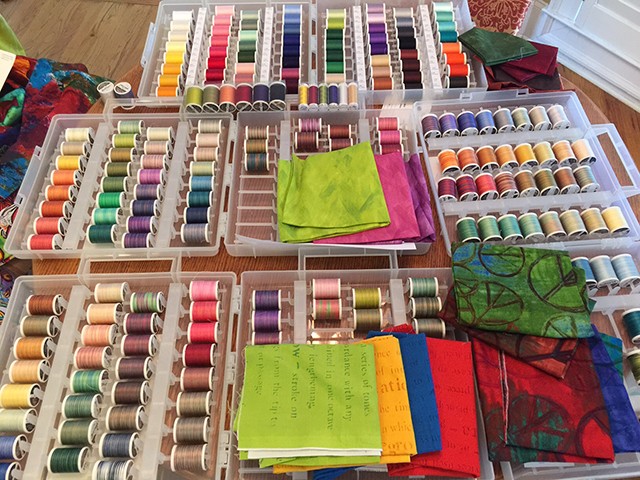 I wanted to see how the thread and fabrics played together in several different lights, so I put it all on my kitchen table and left it for a few days so I could see them in morning, afternoon and evening light. My hubby kept asking when the thread and fabric would be done with the table so he could eat his breakfast there again! I told him as soon as the fabric and thread told me who needed to go with whom. Someone else may have thought that was a weird statement, but Rich and I have been married for 15 years so he knew that was pretty normal for me. I have always said that really good fabric and thread will tell you what they want to be.
After lots of time and auditions by different threads, I came up with a first draft, so to speak. We sent that off, along with all of our other threads to Frond. Stephanie and her team did a second round of auditions with the thread, made some changes and then a few more, and we finally came up with the Ultimate Collection.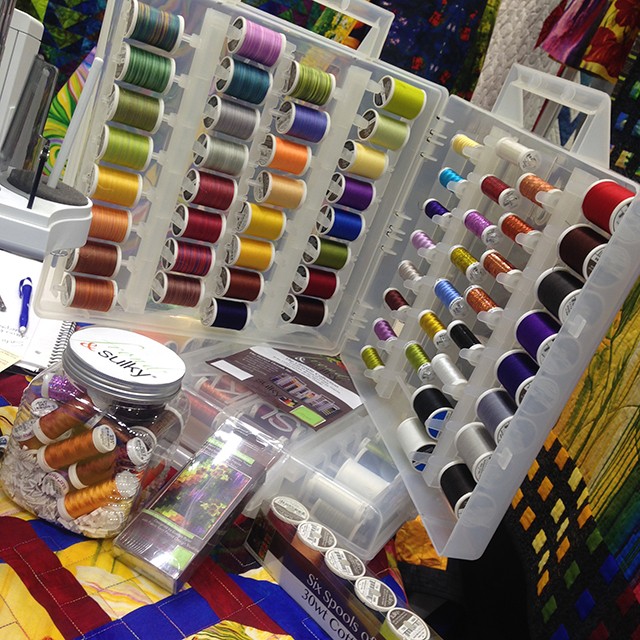 One of the things that makes this collection unique is there are a variety of thread types in this collection. it has Sulky 30 wt. Cotton Solids, Sulky 30 wt. Cotton Blendables®, Sulky 40 Wt. Rayon, Sulky Polyster Invisible and Sulky Metallic Threads! I love the variety of color and thread types. It's almost like this box of thread is giving you permission to "Go ahead! Break the rules! You will love it!"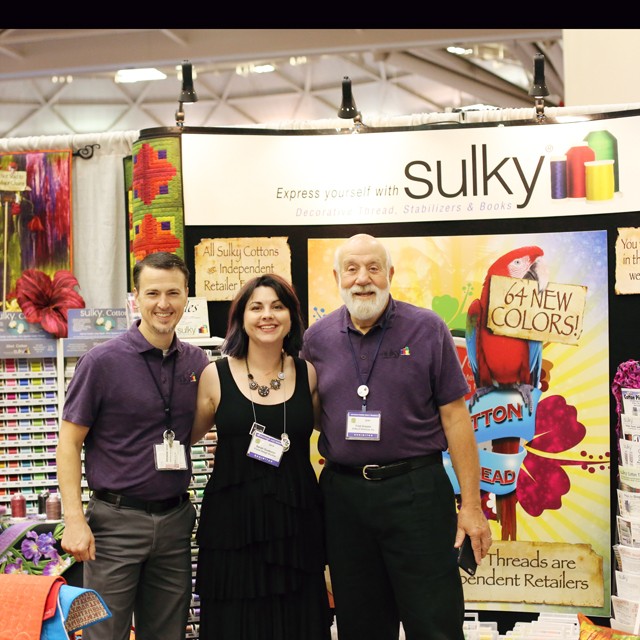 Our mission for the sewing and quilting community and Frond's mission are so similar! Sulky strives everyday to not only inspire people to express themselves in their own creative voice, but to do so with confidence, knowing they have the right tools and knowledge for the job. Frond's mission is the same! Give creative people amazing fabric that began as original, hand-generated art so they can take the next step in their creative journey.
I hope you are as inspired by this collaboration as we are.
Happy Sewing!