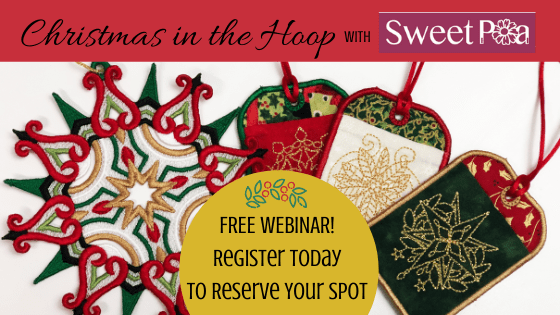 Christmas in the Hoop with Sweet Pea Webinar
Join our FREE Christmas in the Hoop with Sweet Pea webinar!
Creating ornaments and gift tags for Christmas in the hoop of your embroidery machine is an easy way to decorate and celebrate the holidays! Register now to reserve your spot and attend on December 3, 2019 at 2pm US EST. Don't worry – if you can't make, it's available to watch on-demand after the live date!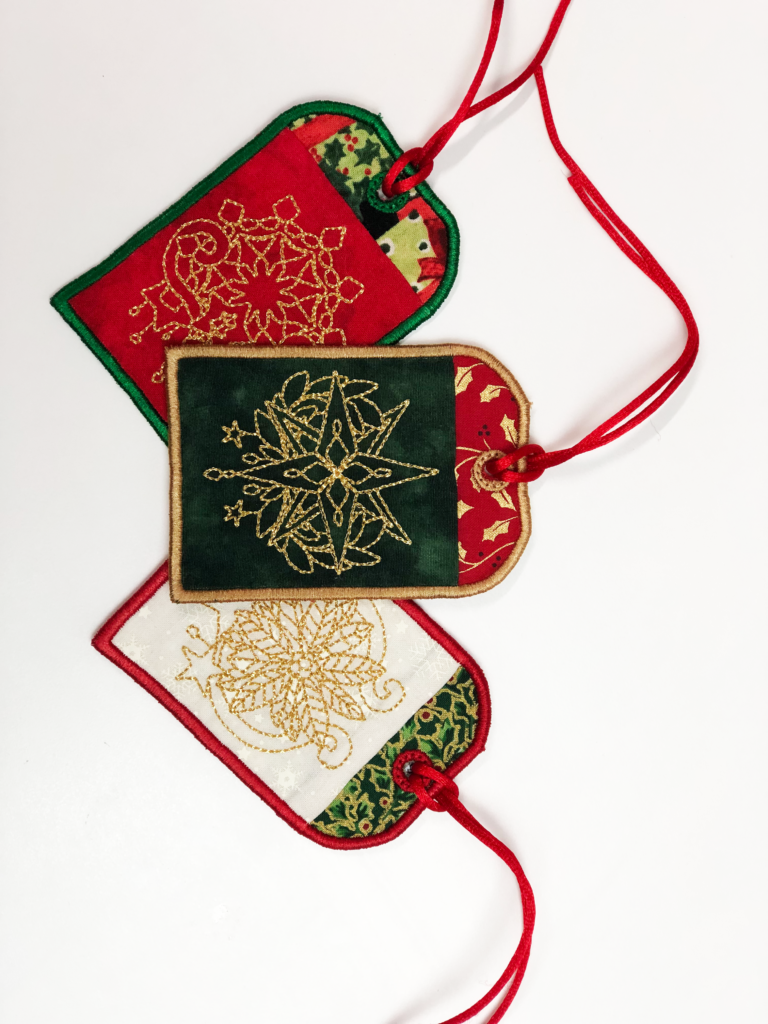 CHRISTMAS IN THE HOOP DETAILS
In this webinar, you'll learn all about in-the-hoop designs from Martyn Smith, who helps create and test the designs for Sweet Pea embroidery. Martyn will take you through the entire process of making not one, but TWO fun Christmas in the hoop designs: a snowflake ornament and a gift tag (available in three styles).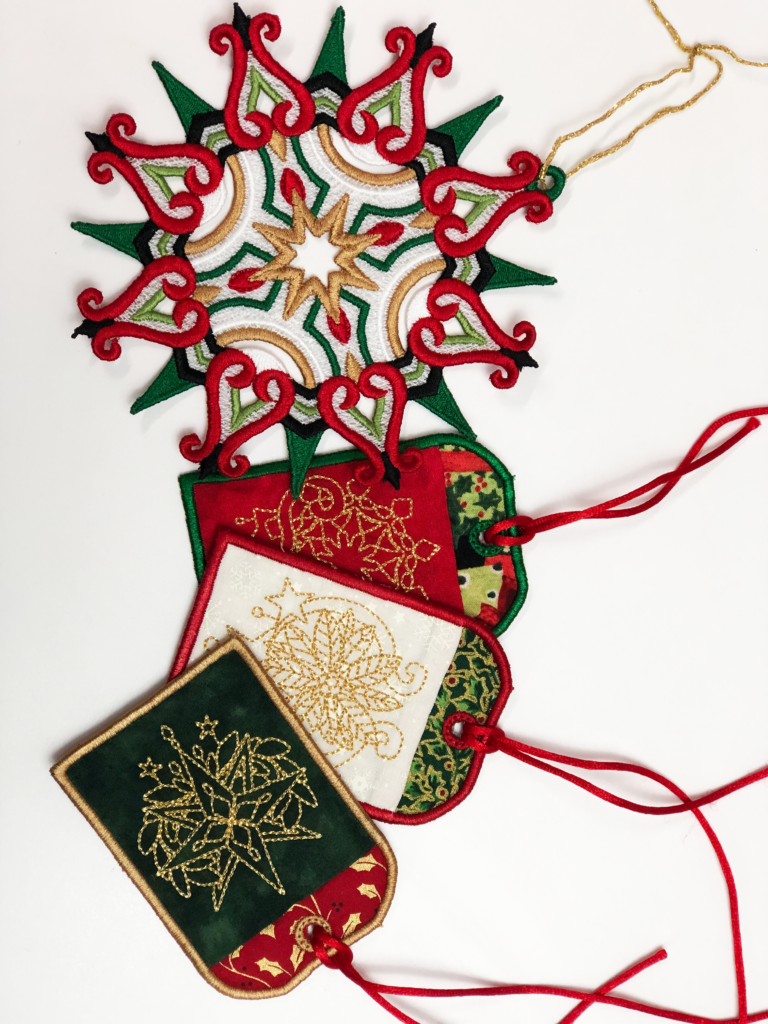 The same thread palette works for all of the designs. Plus, the kit for this webinar includes the thread palette as well as the stabilizer and needles you'll need to complete everything with professional results. Special deals are available on the day of the webinar, so be sure to register to not only get live, real-time instruction but also to get access to the special deals!
Both Christmas in the hoop projects are made with Sulky Ultra Solvy in the hoop. This stabilizer washes away completely when the projects are complete, leaving no trace. Plus it's heavy enough to support all the thread and stitching. Be sure to stock up on this stabilizer to have enough for several stitchouts.
These Christmas in the hoop projects are great last-minute gifts because they can be done assembly-line style all in the hoop of your embroidery machine. Simply press "start" and switch thread colors when directed by the machine. Combine several gift tags in one hooping to complete a few at the same time! Gift the snowflake ornaments to teachers, friends and neighbors. Family members near and far will love having the same ornament on their trees, too! You'll get all the design files needed during the live webinar event! Yes, that's right!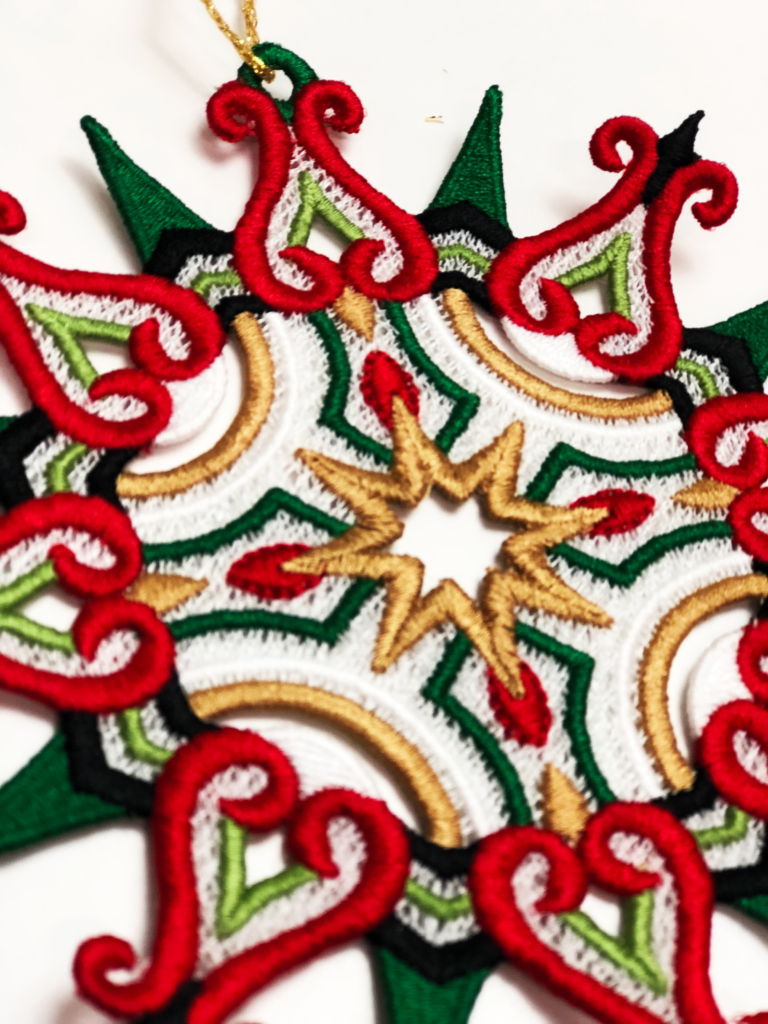 MORE GIFT IDEAS
Sweet Pea joined us for the In-the-Hoop Scissor Case webinar, which is still available for viewing. The kit is available too–this project makes a great gift for a sewing friend! The kit comes with enough fabric, scissors, thread, D-rings, ribbon for BOTH sizes as well as in-the-hoop scissor case design files, too. Either gift the kit itself, or make the project to give with a new small or large pair of shiny scissors tucked inside.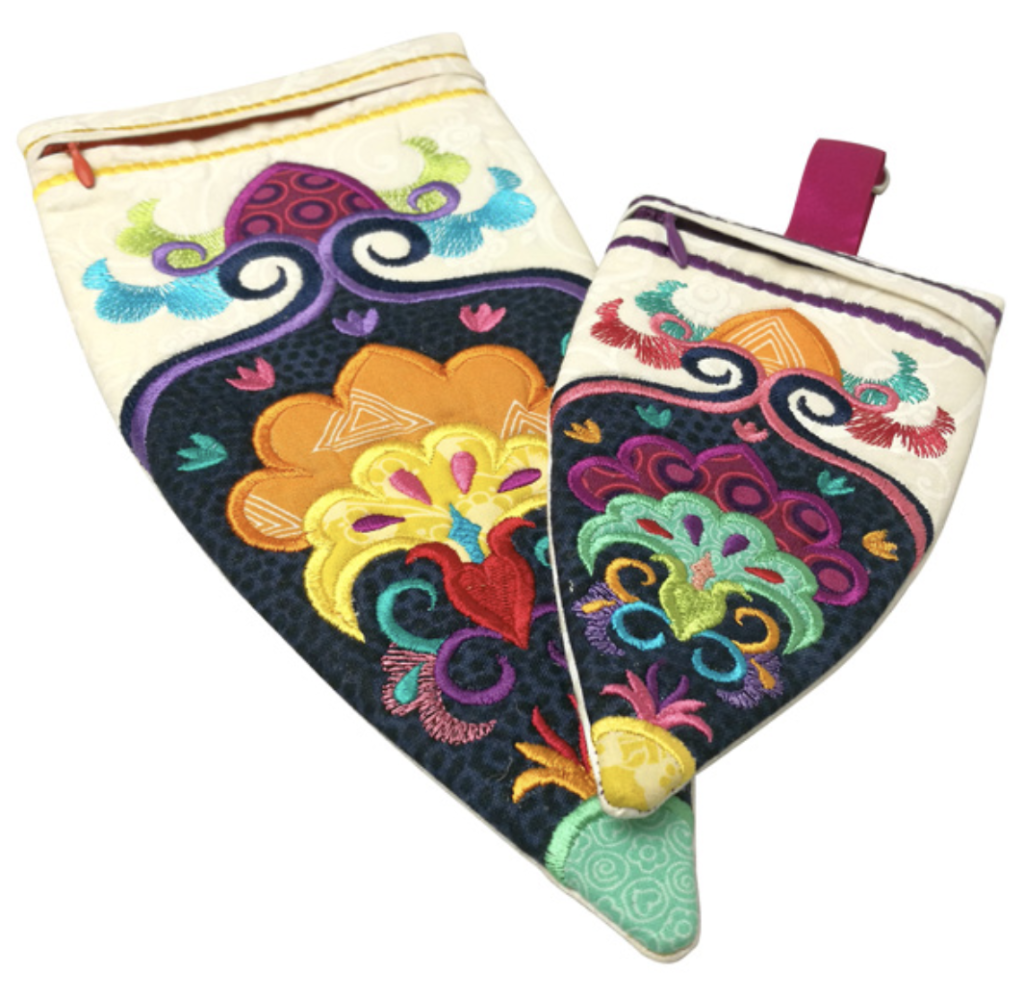 Join us for the webinar on December 3, 2019 at 2pm US EST. We'll "see" you there!