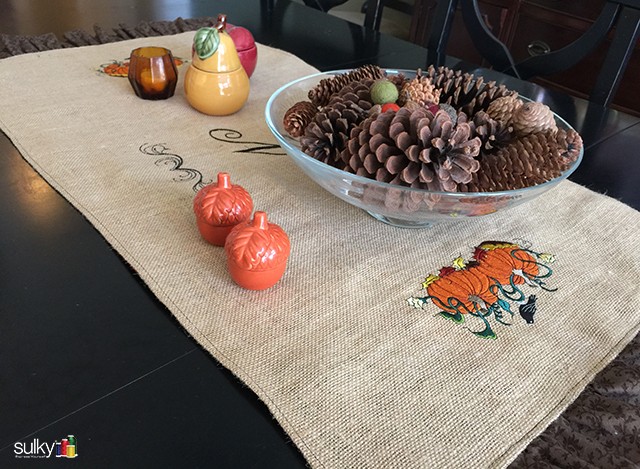 An Easy Burlap Table Runner Perfect For Your Fall Table
Not that you could tell by the temperatures outside, Fall is in full swing.
That means it's time to make some fun Fall-ish stuff for the house (Don't tell my hubby, he thinks we have too many Fall decorations as it is). I had some burlap laying around, and I wanted to test the boundaries of machine embroidery on burlap and the results are so cute!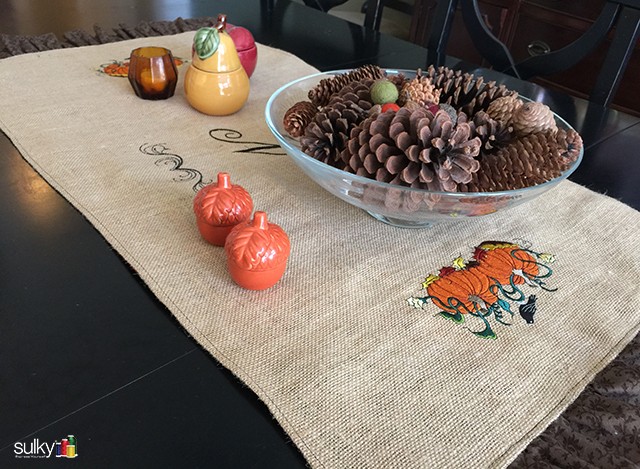 I love my new table runner! Here are some tips to make your own:
I used an alphabet that came with my embroidery machine for the 'N' in the center and used this scroll design from the Sulky Embroidery Club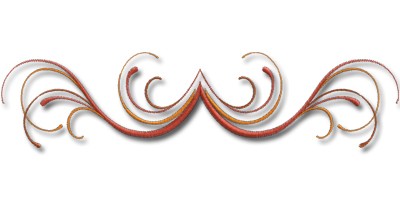 And this Pumpkin design from the Sulky Embroidery Club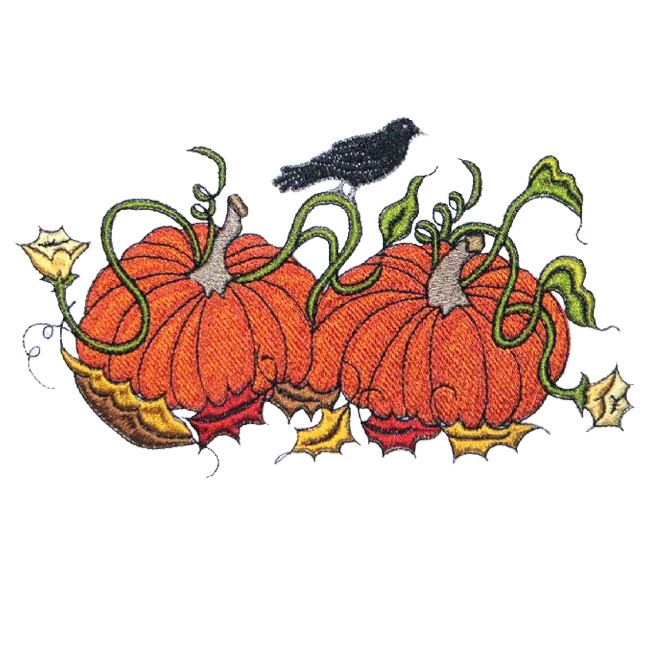 I ironed a large piece of Sulky Totally Stable® onto the back of the burlap to stabilize the burlap from shifting around too much and I used Sulky Heat-Away™ Clear Film as a topper.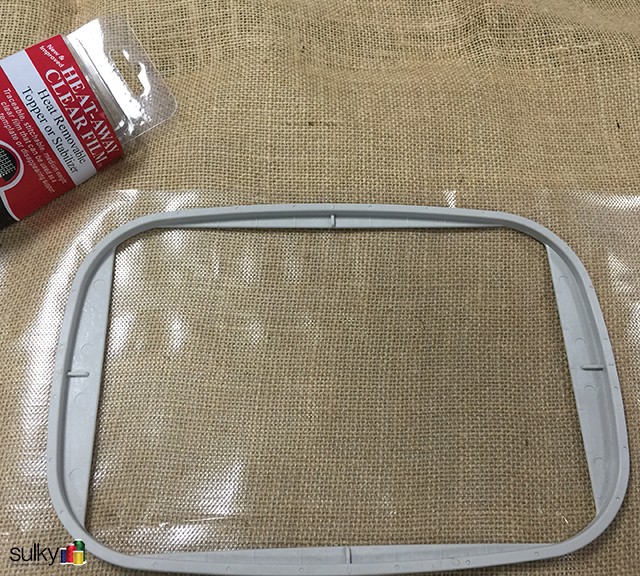 I actually hooped everything and it worked out fine, but next time I will probably just hoop a piece of Sulky Sticky+™, and then stick the Heat-Away and burlap together with Sulky KK 2000 Temporary Spray Adhesive and then stick the Heat Away/burlap/Totally Stable sandwich to the Sticky+ .  I would baste this in the hoop, too, because it would be essentially unhooped.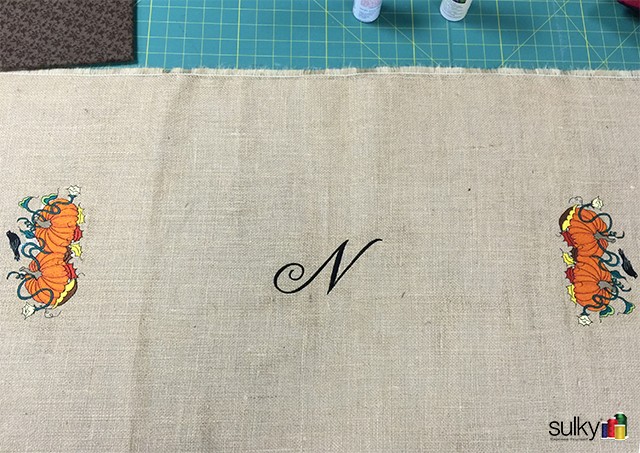 After I embroidered the 'N' and the Pumpkins on the ends, I added the scrolls on top and bottom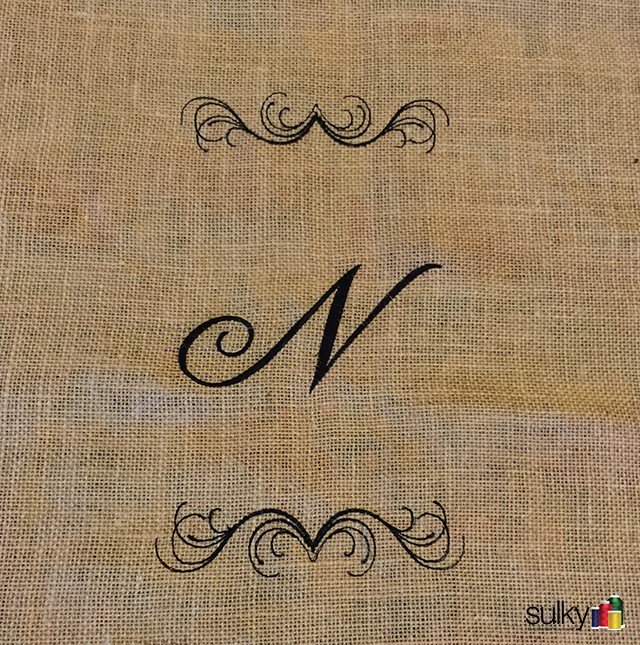 I left the Totally Stable on the back until I finished all the machine embroidery designs on the whole table runner.  (Wrong side shown below.)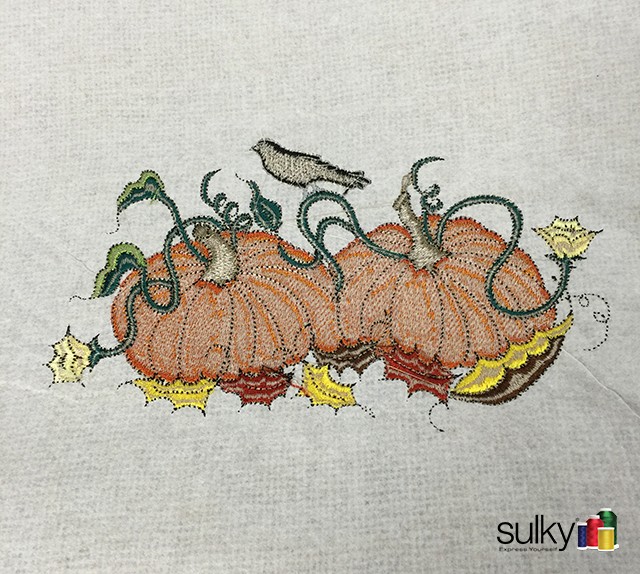 When all my embroideries were done, I decided to add ruffles on the ends. I took two 6″ strips x WOF (width of fabric) and folded them right sides together lengthwise, and sewed the ends with a 1/4″ seam. I clipped the corner to eliminate some bulk in the corner.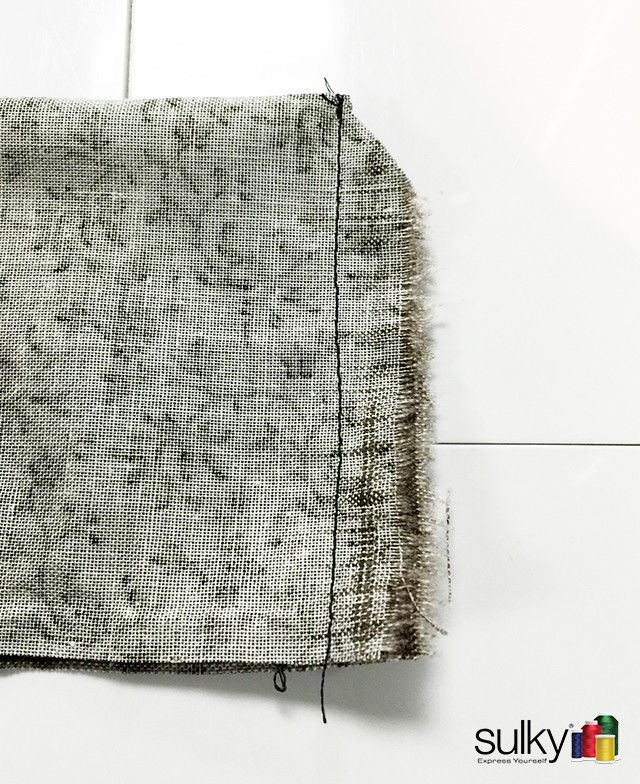 After turning them right sides out, I ironed the strips. I took a piece of string and laid it about a 1/4″ from the raw edge of the strip.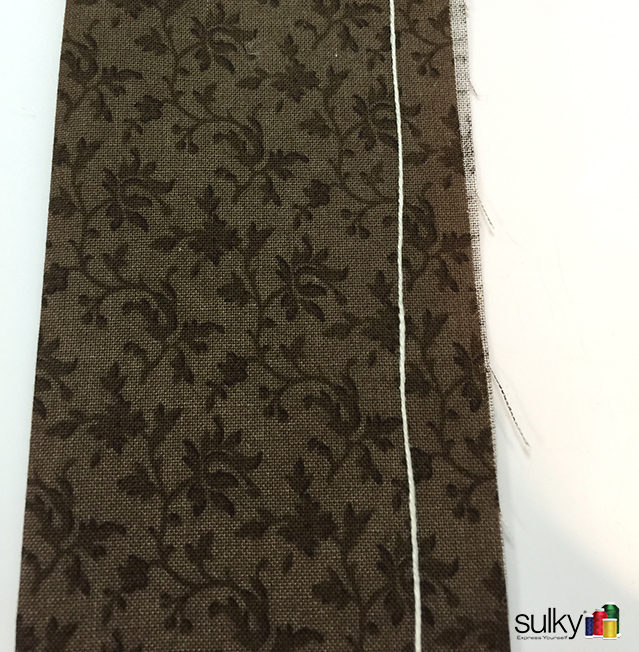 Then I zig-zagged over the string.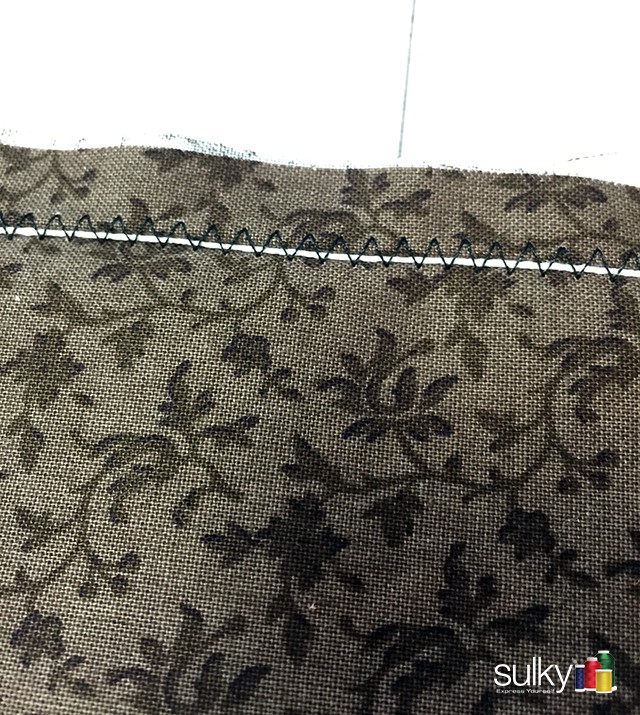 Now you just have to pull the string to ruffle the strip! It's like magic.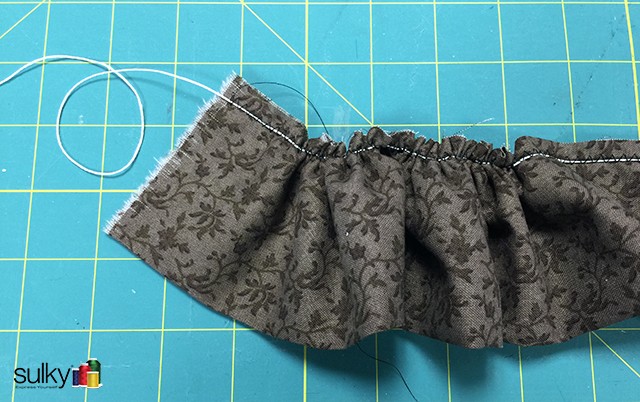 Once I made my ruffle, I clipped the ruffle to the edge of the burlap table topper with Clover® Wonder Clips and sewed it down with a 1/4″ seam. Be careful not to sew over the string so you can pull it out.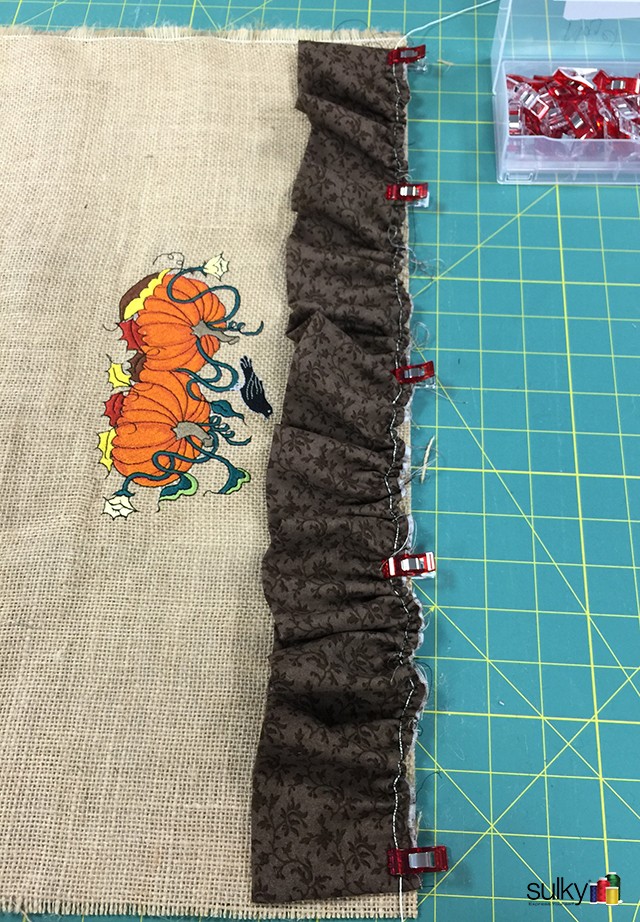 After adding the ruffle, I added backing fabric using the simple pillow case method. Isn't my backing fabric adorable!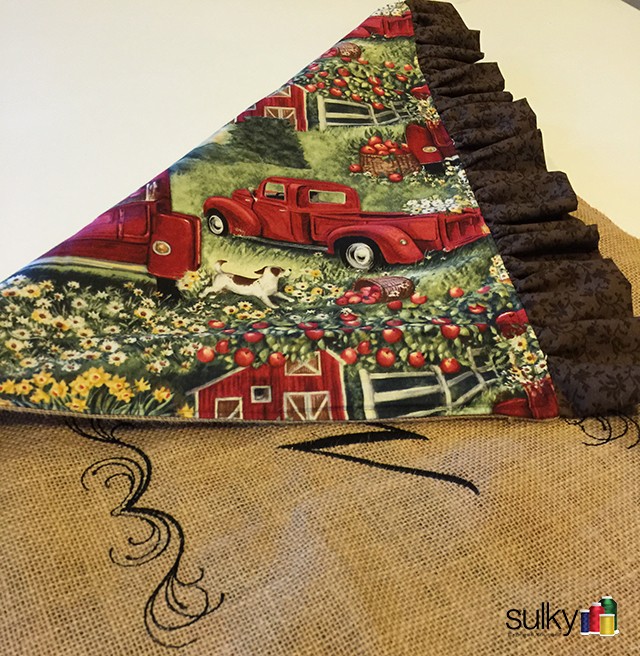 I top-stitched around the entire piece.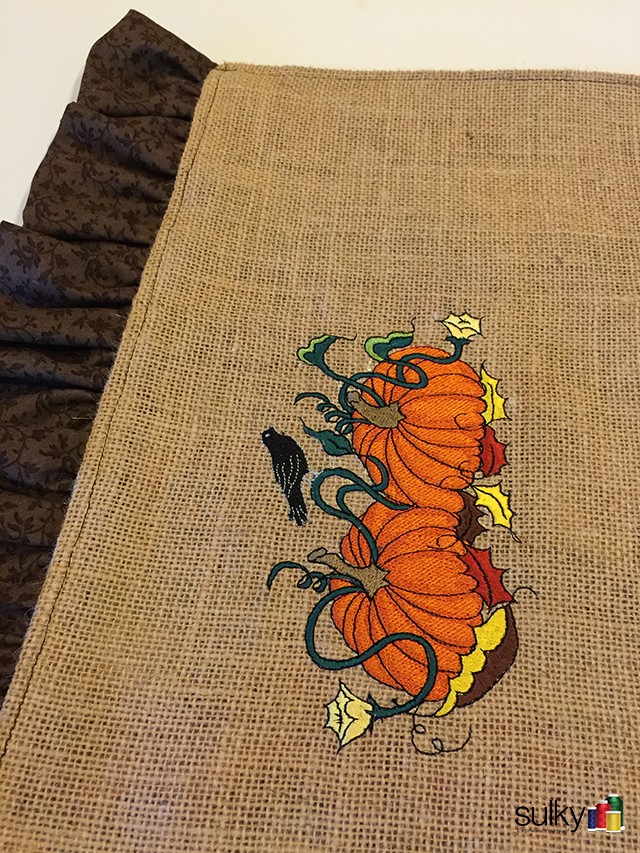 I love my new table runner!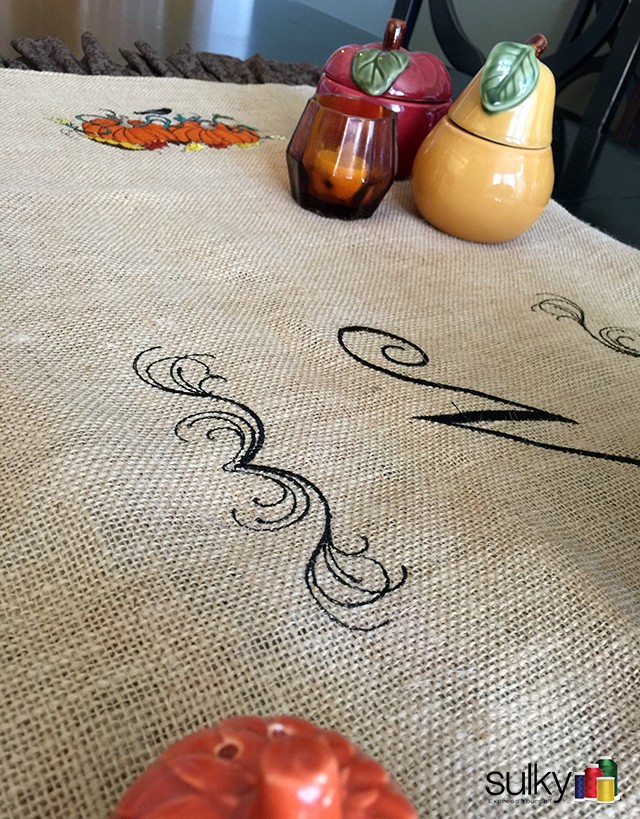 Now that I know burlap is so easy, I think I will make a pillow like this one next.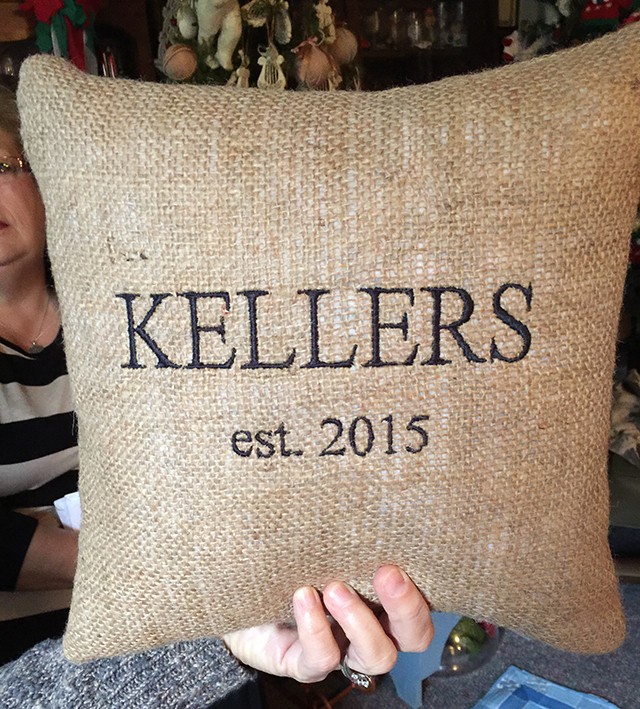 Happy Sewing!