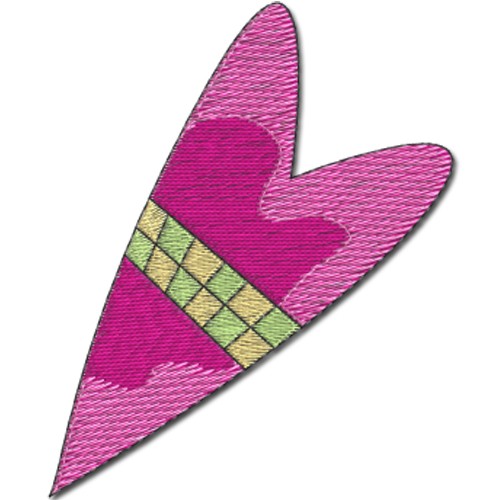 Free Valentine's Day Embroidery Designs!
We have some wonderful designs for Valentine's Day in the Sulky Embroidery Club! Here are four that are completely free.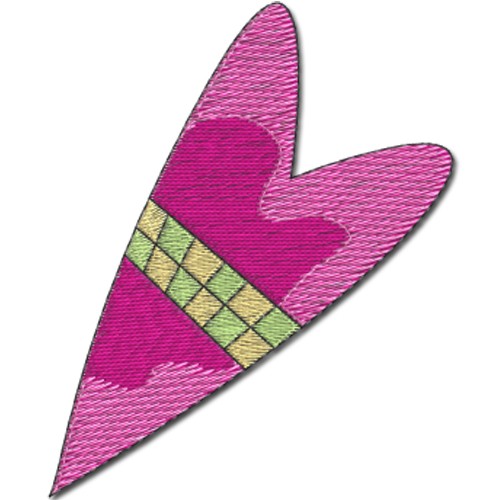 This design would be cute on a pincushion, T-shirt pocket, or tote bag!

I love this "Be Mine" design! It's sweet, simple and the perfect size to stitch onto a little bag that you can fill with candy or on a hand towel. I think I will stitch this out onto a small hand towel for my hubby to use at his bathroom sink. That way he will think of me every morning while he is getting ready for work.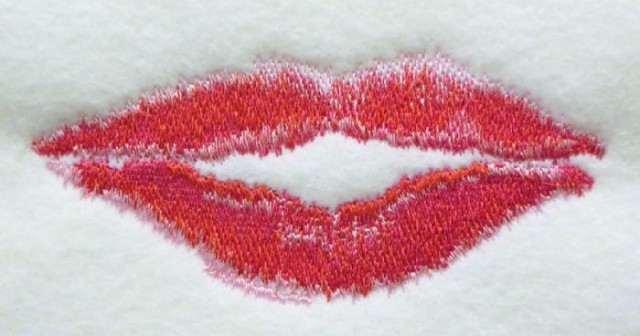 Aren't these lips great! This would be perfect on a handkerchief for your valentine. Ellen Osten, Director of Education for Sulky, stitched these out on a towel with an adorable saying, "Let's go. I've got my lips on."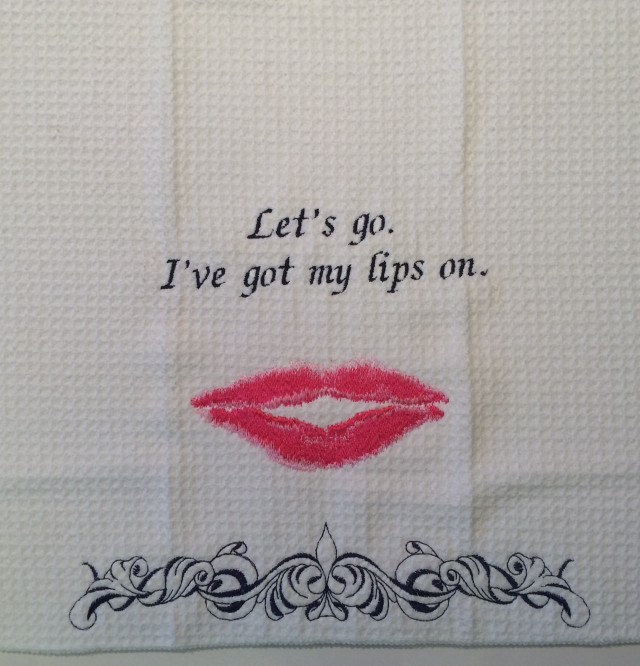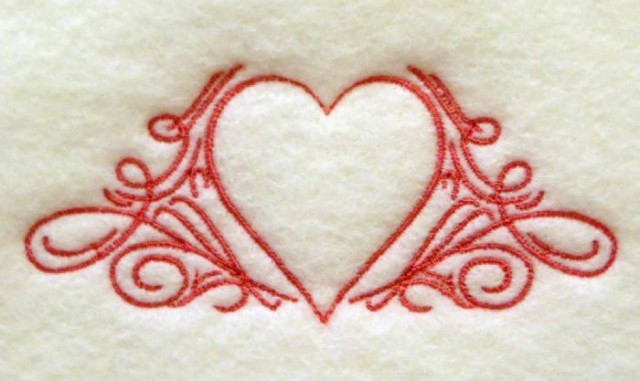 This wonderful heart with scroll work is perfect to stitch on card stock to make an awesome card! Never stitched on card stock before? It's 'sew' easy! All you need is some cardstock, a nice sharp needle, like a Schmetz Microtex needle, Sulky Fuse 'n Stitch™ and some Sulky Sticky Plus™. Fuse the Sulky Fuse 'n Stitch to the back of the cardstock where the design will be (do not use steam!). Hoop the Sulky Sticky Plus with the release sheet up in the hoop, score the release sheet with a pin and remove it from inside the hoop and stick down the card. Now you just sew out the design, just like you would any other design! Don't worry, if you are a visual learner, I will do a tutorial on this next week.
So let's get started showing our love with these fun designs! All of these designs are free in our Sulky Embroidery Club. just click on the picture to take you to the design to download it instantly.
Want more designs? Here are all our Valentine's Day embroidery designs. Keep checking back, because we are sure to be adding more soon.
Happy Sewing!