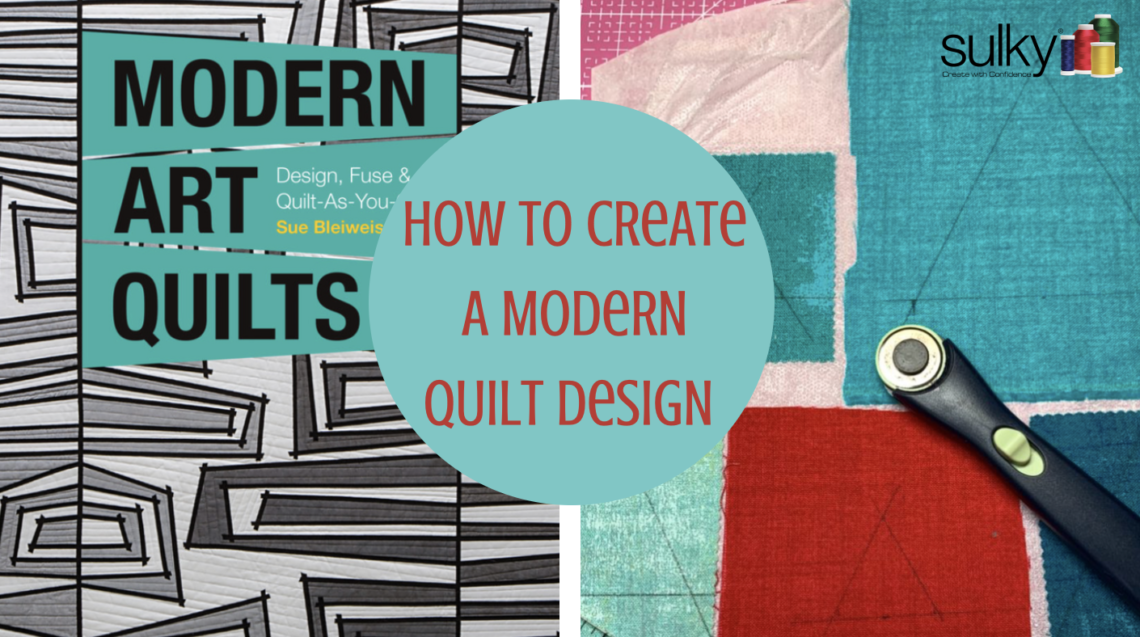 How to Create a Modern Quilt Design
Modern Art Quilts Blog Tour – Two Color Triangles & How to Create a Modern Quilt Design
This particular book and blog tour, Modern Art Quilts, came at the perfect time because I've been doing a lot more research on what truly makes a quilt "modern" and how to create an original modern quilt design.
I particularly love the 3 technique exercises from the book and two of those exercises helped me create a modern quilt design, translated into a little triangle quilt.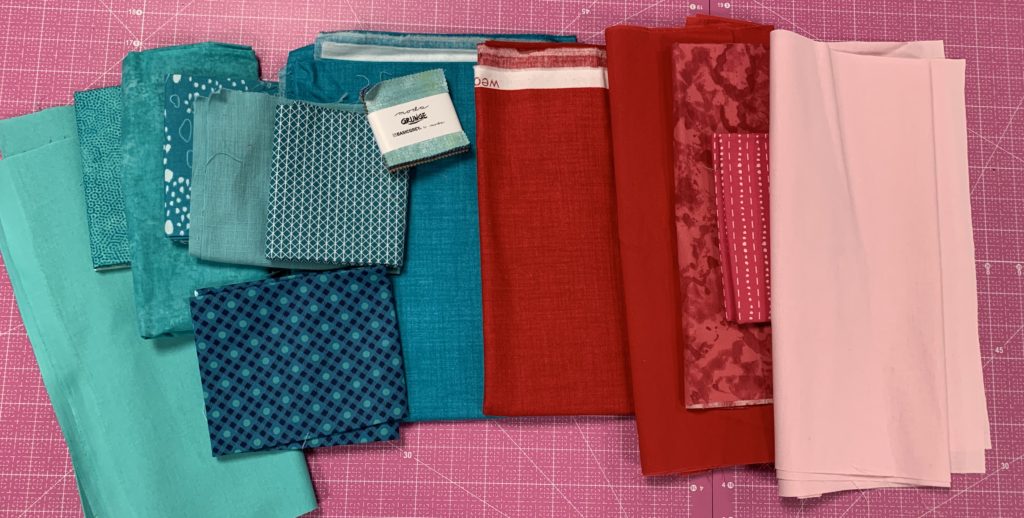 I began by pulling fabrics in my two favorite color families: red and turquoise. I adore these colors together in all their shades and values.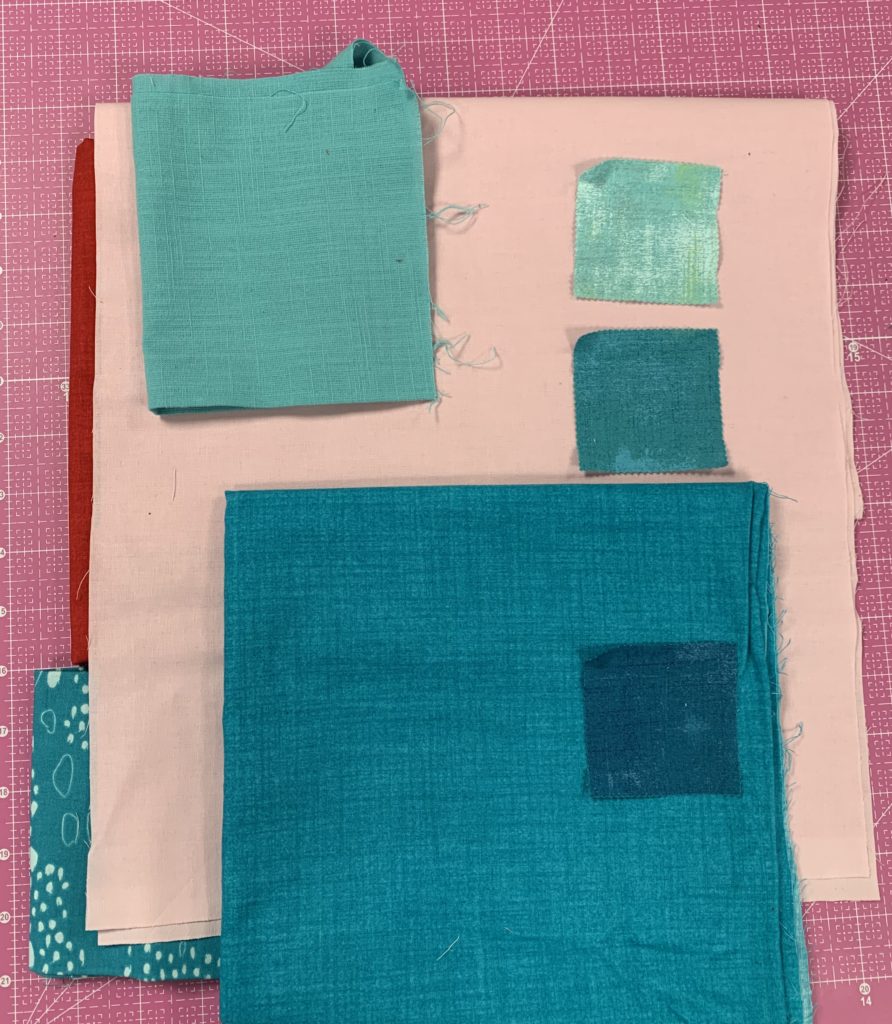 Then I narrowed down the fabrics to the ones I really wanted to use.
Applying concepts from the second exercise, I chose only one shape for the modern quilt design: the triangle.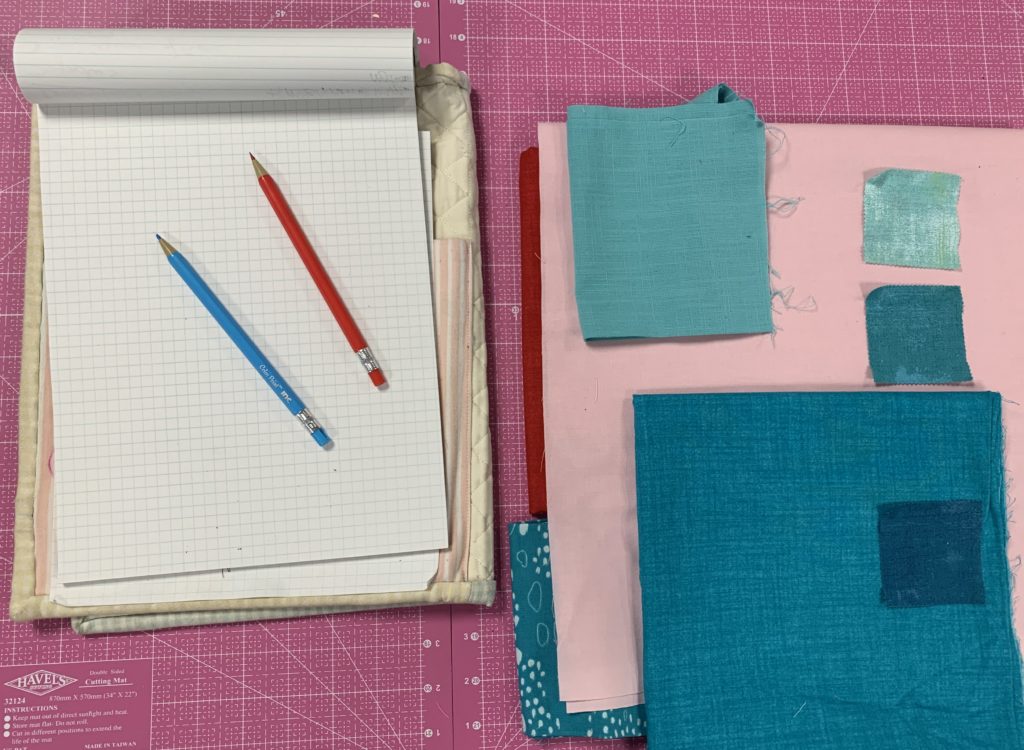 Using only a red and turquoise colored pencil, I drew the design to scale on graph paper.

Now it's time to assemble!

Prepare the fabrics by applying fusible on the wrong side. Then draw triangles in different sizes on the fabric right side using a pencil.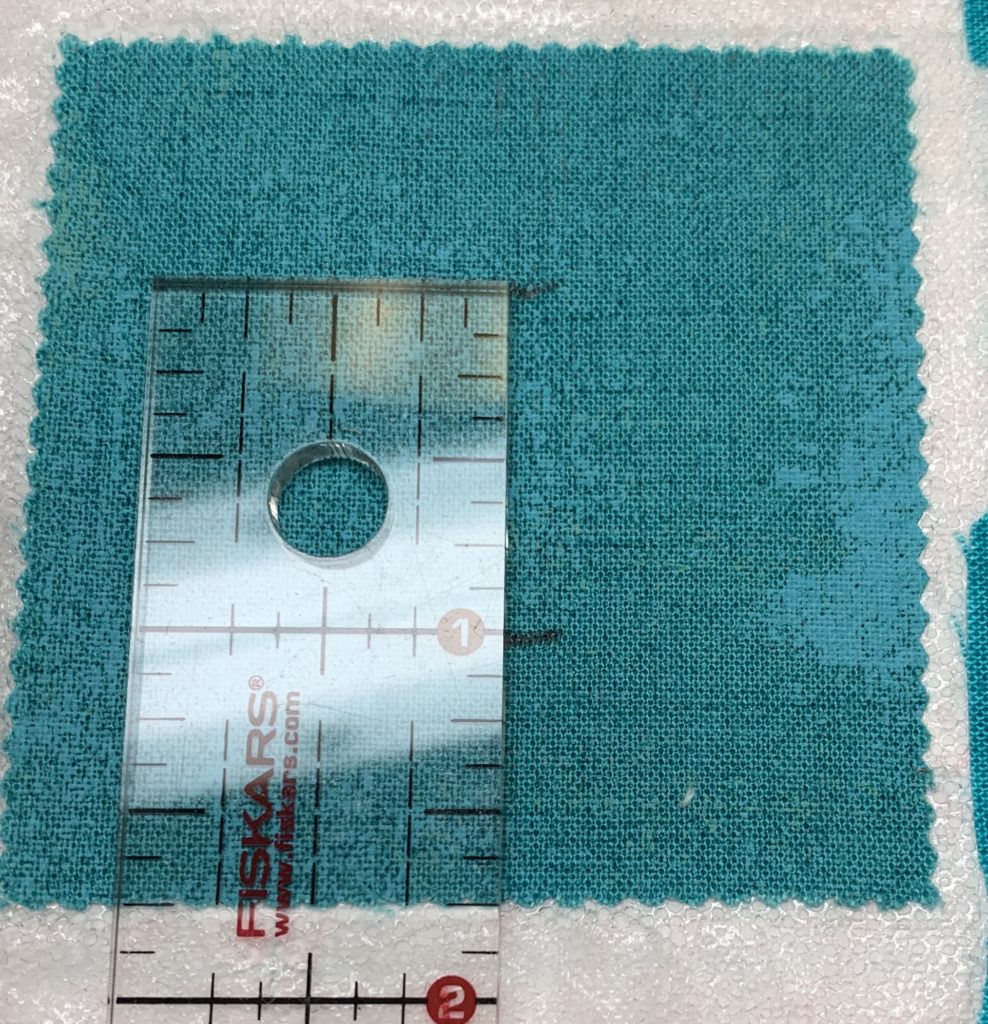 I created each triangle by measuring the height down the center and marking a dot at the upper and lower triangle edge.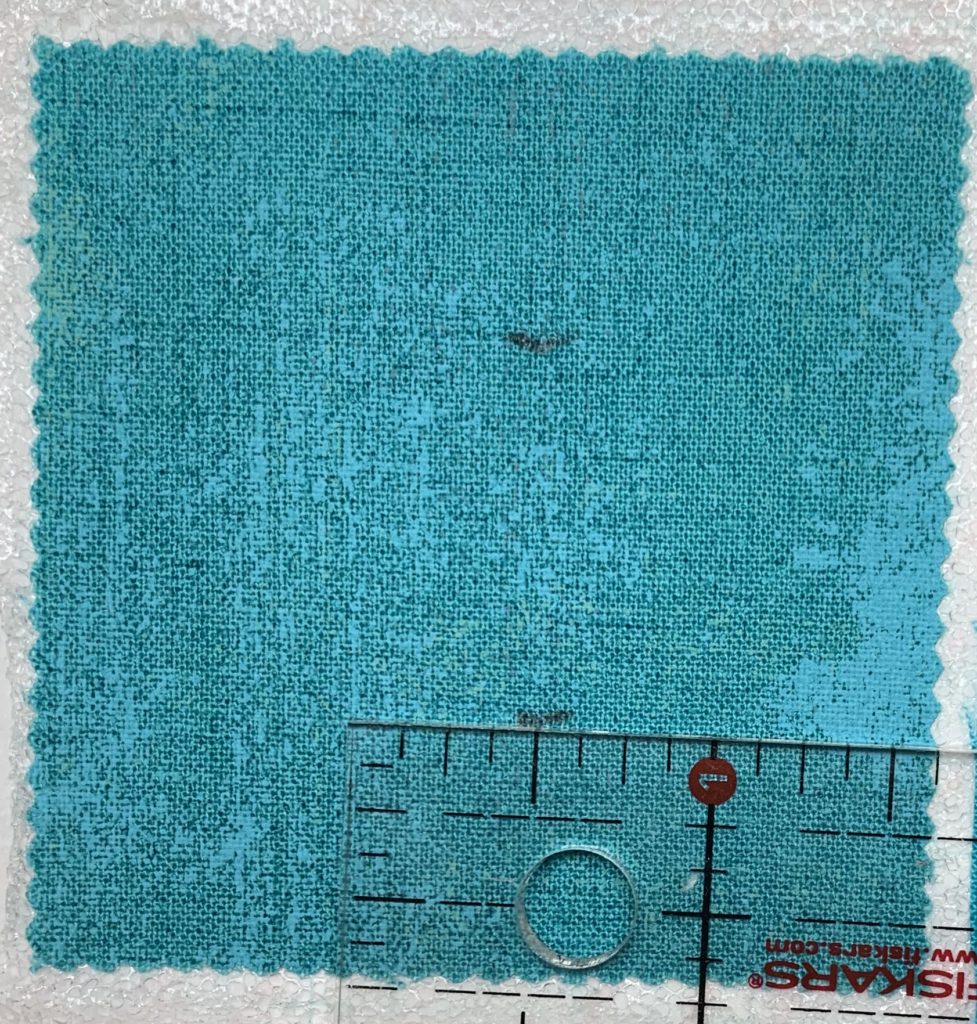 Then I measure the triangle base and mark a dot at each end.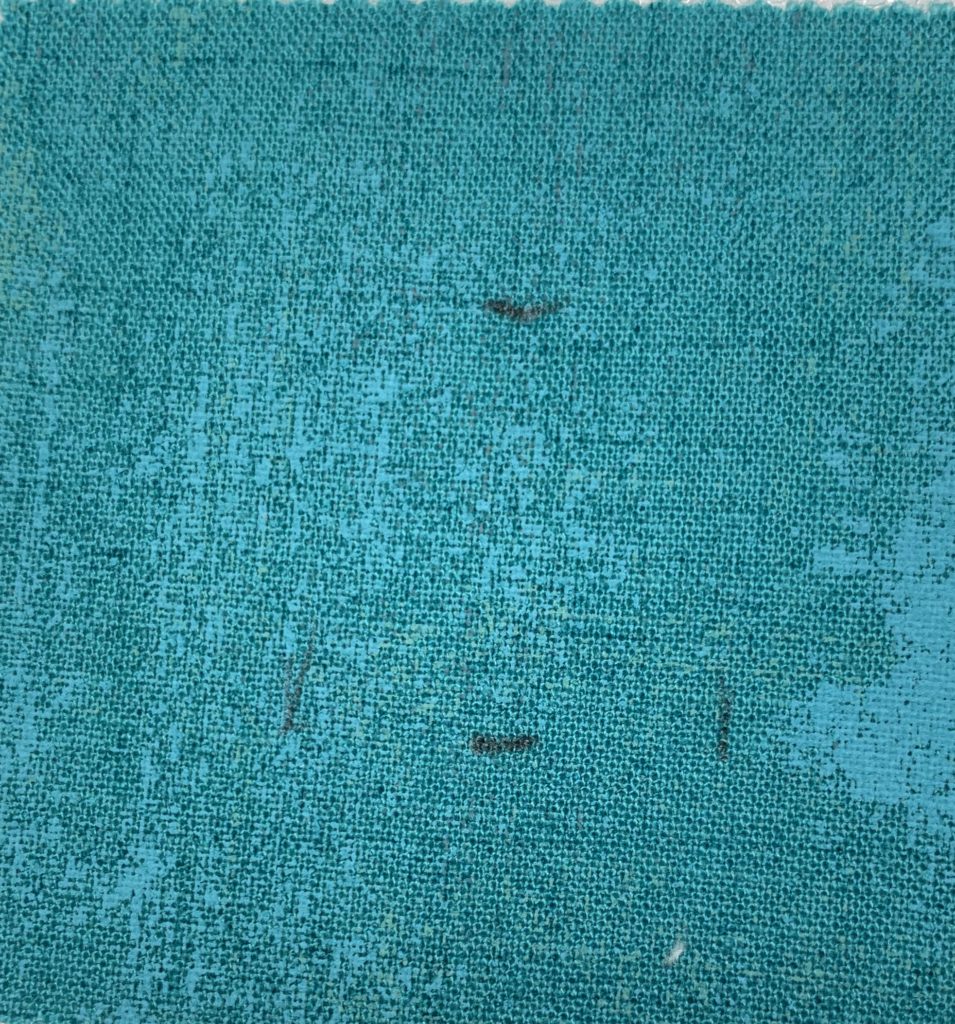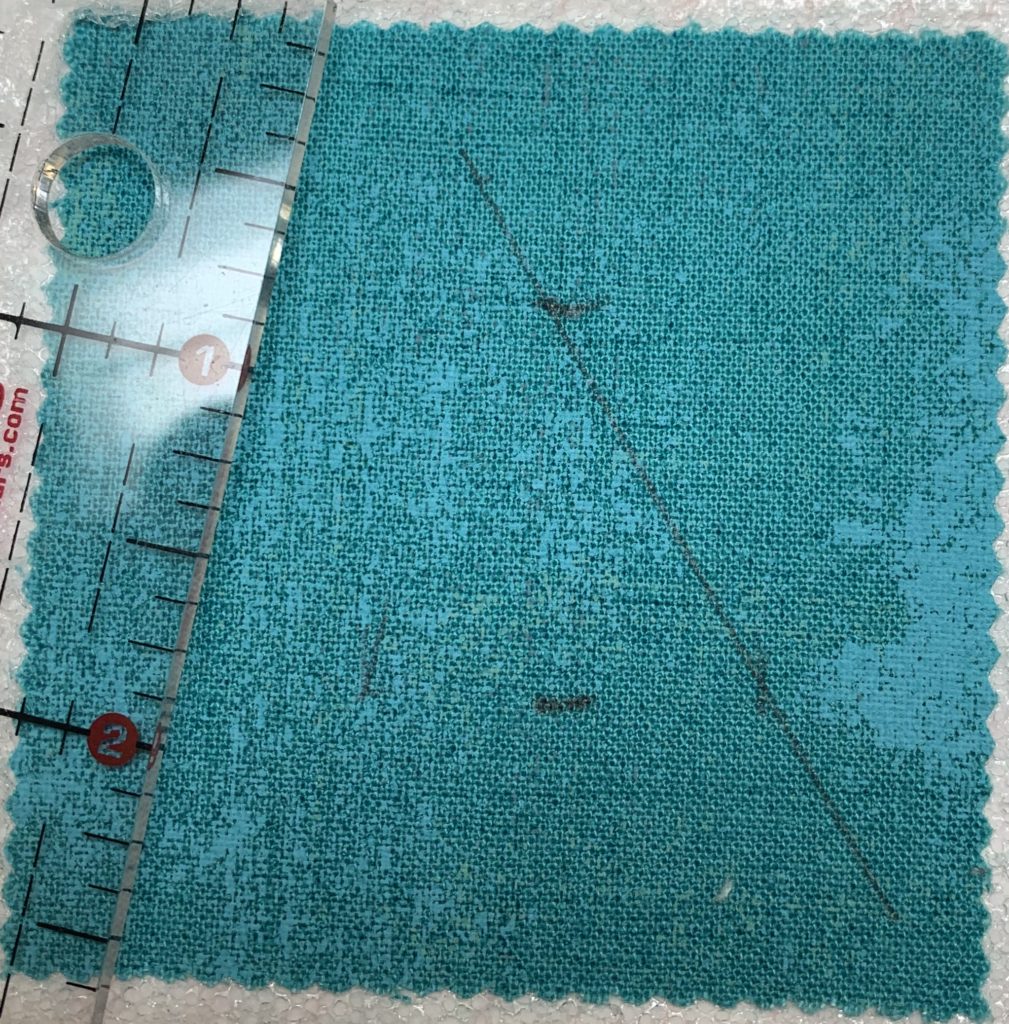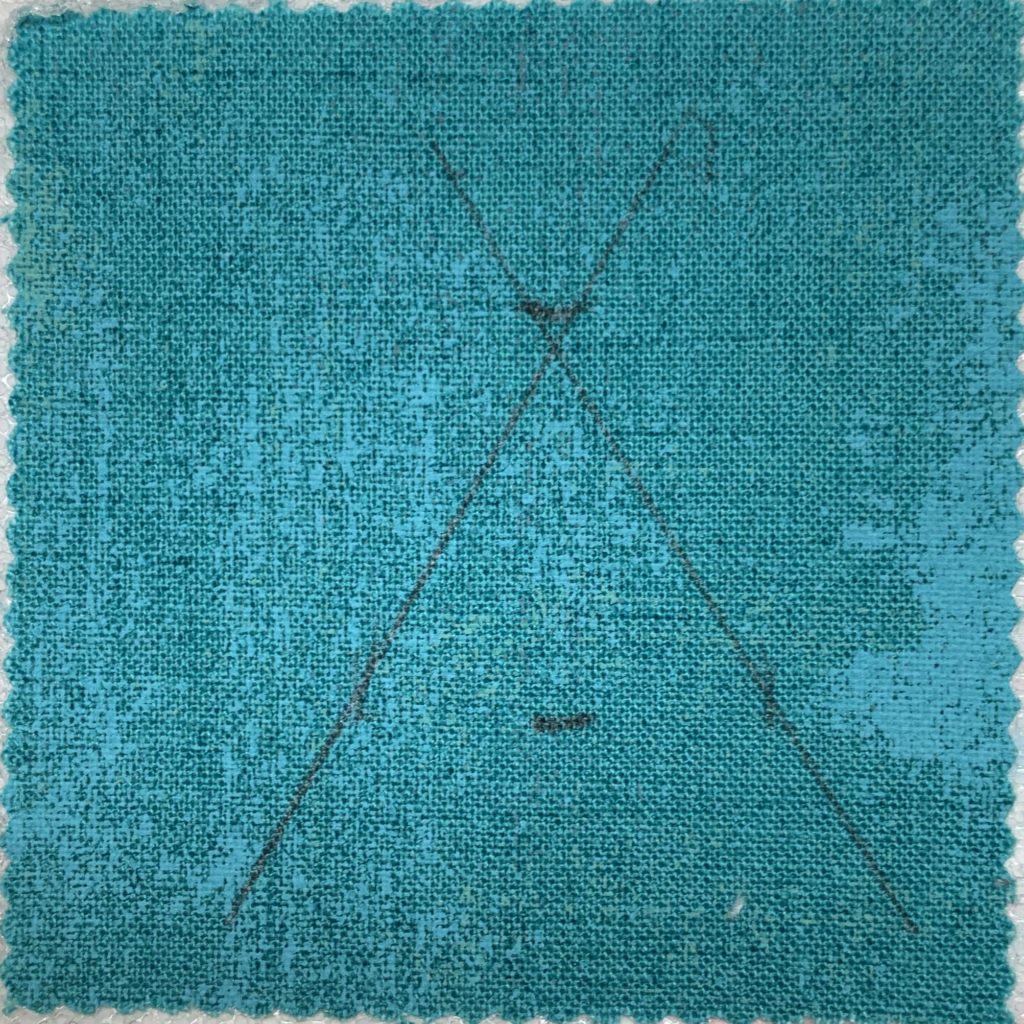 From there, I connect the dots to make the shape.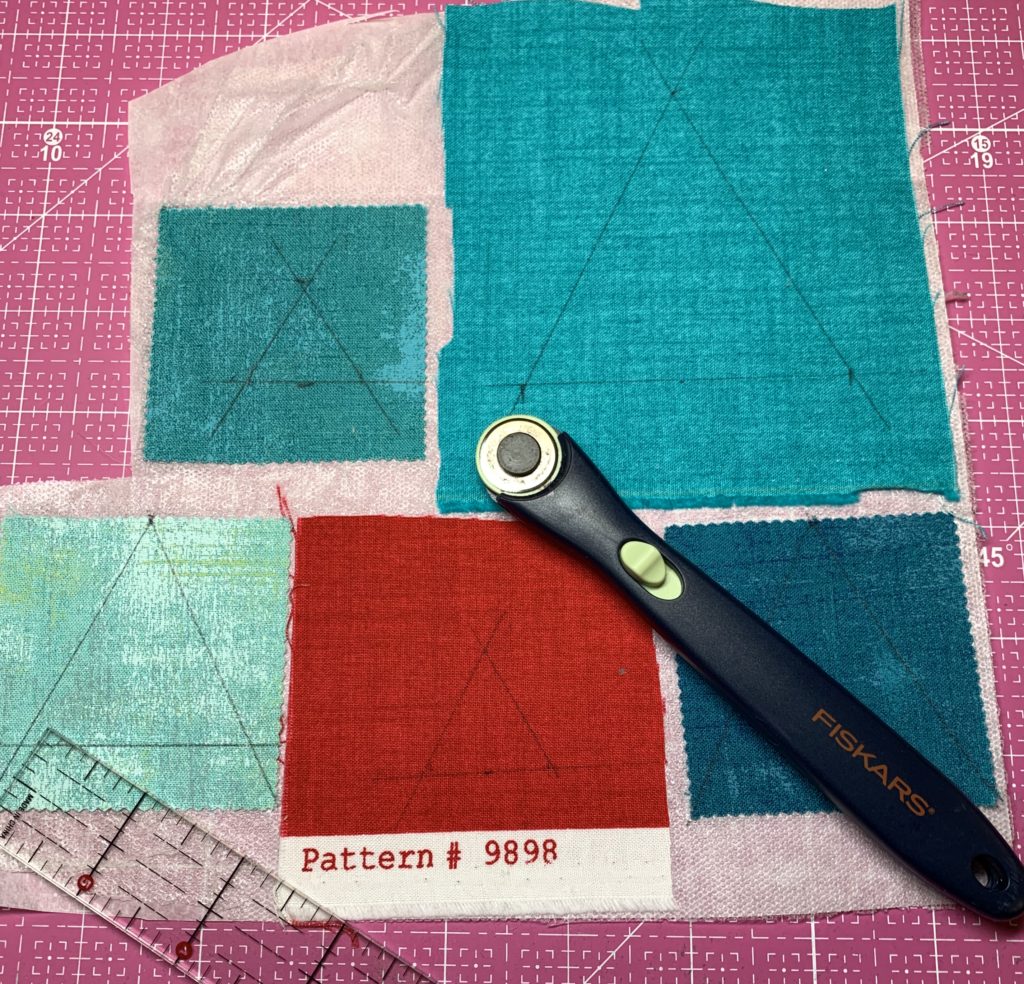 Cut on the inside of the pencil line. After all the shapes are cut, I place them on the fabric and fuse, following the manufacturer's instructions.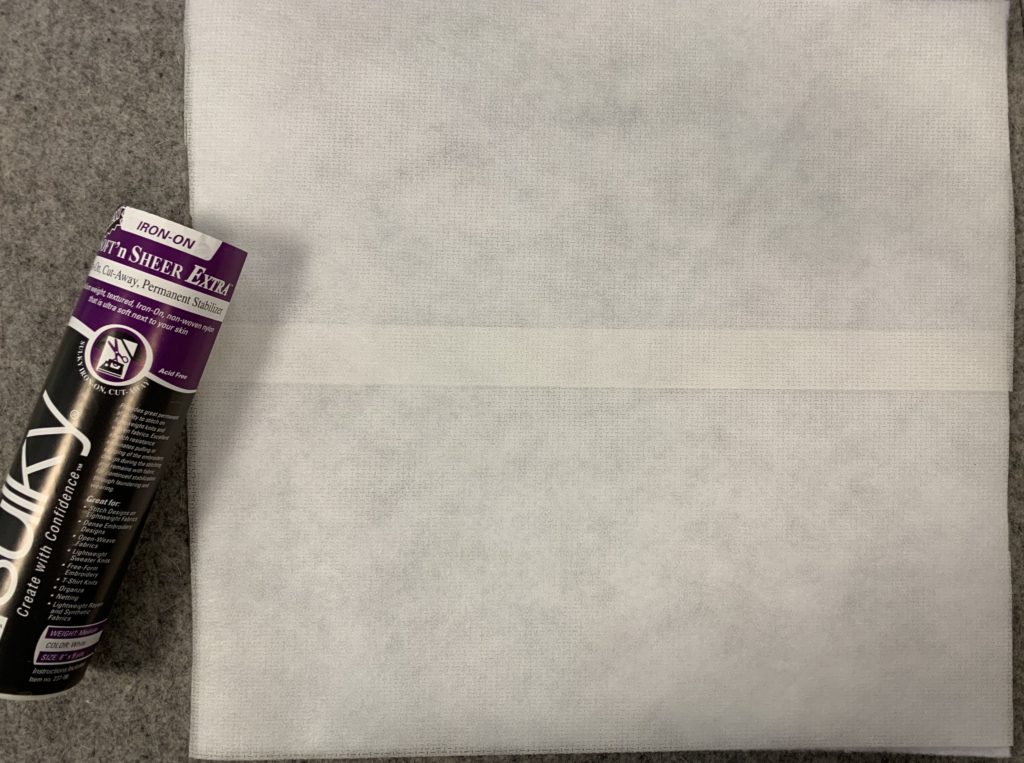 Because this will be a wall hanging, I fused Sulky® Soft 'n Sheer Extra™ to the batting wrong side to provide extra stability.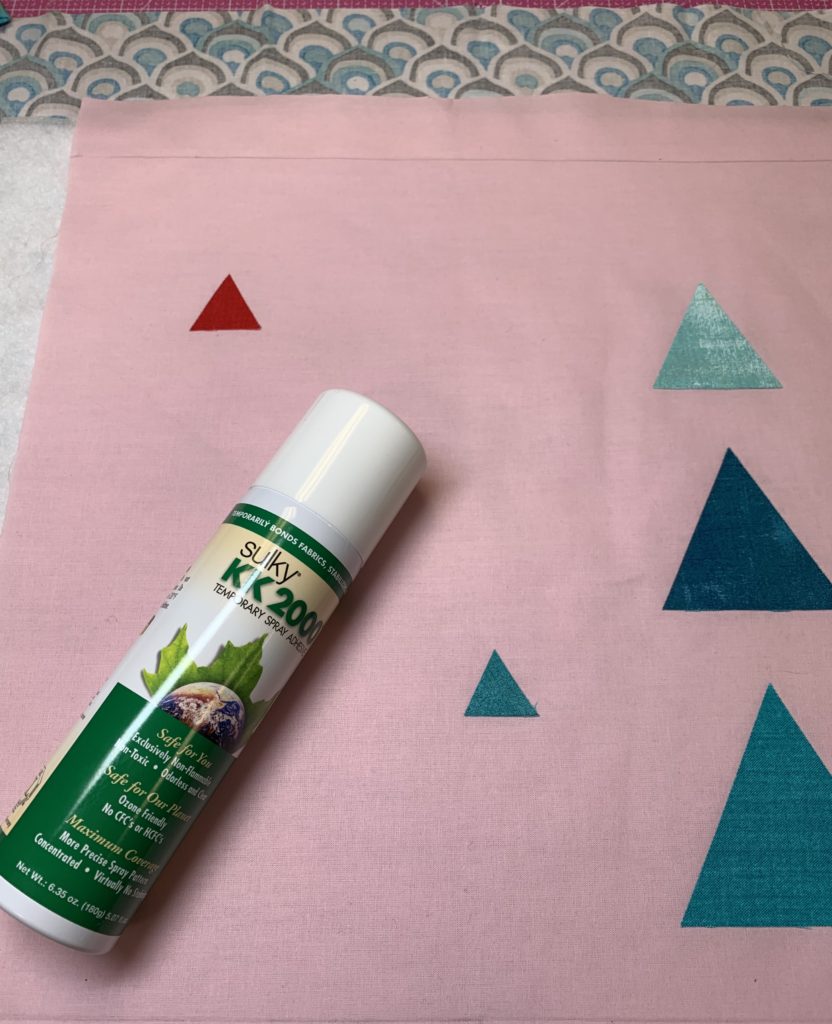 Baste the quilt sandwich together using Sulky KK 2000™ Temporary Spray Adhesive.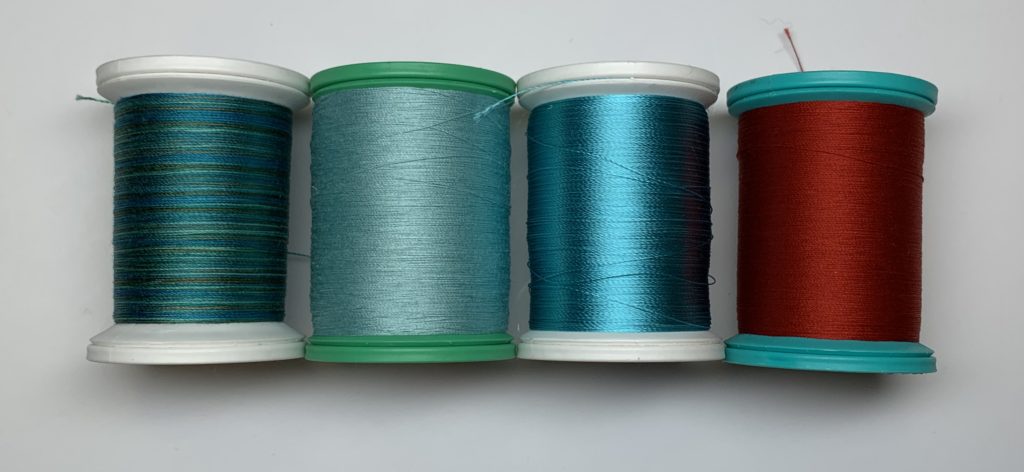 For quilting I used a variety of threads all within the red and turquoise family: Sulky 30 wt. Cotton Blendables™ in Blue Heaven (4087), Cotton + Steel 50 wt. Thread by Sulky in Pastel Jade (1204), Sulky 40 wt. Rayon in Marine Aqua (1560) and Cotton + Steel 50 wt. Cotton in True Red (1039). The variety of thread types and weights give the quilt added depth and texture.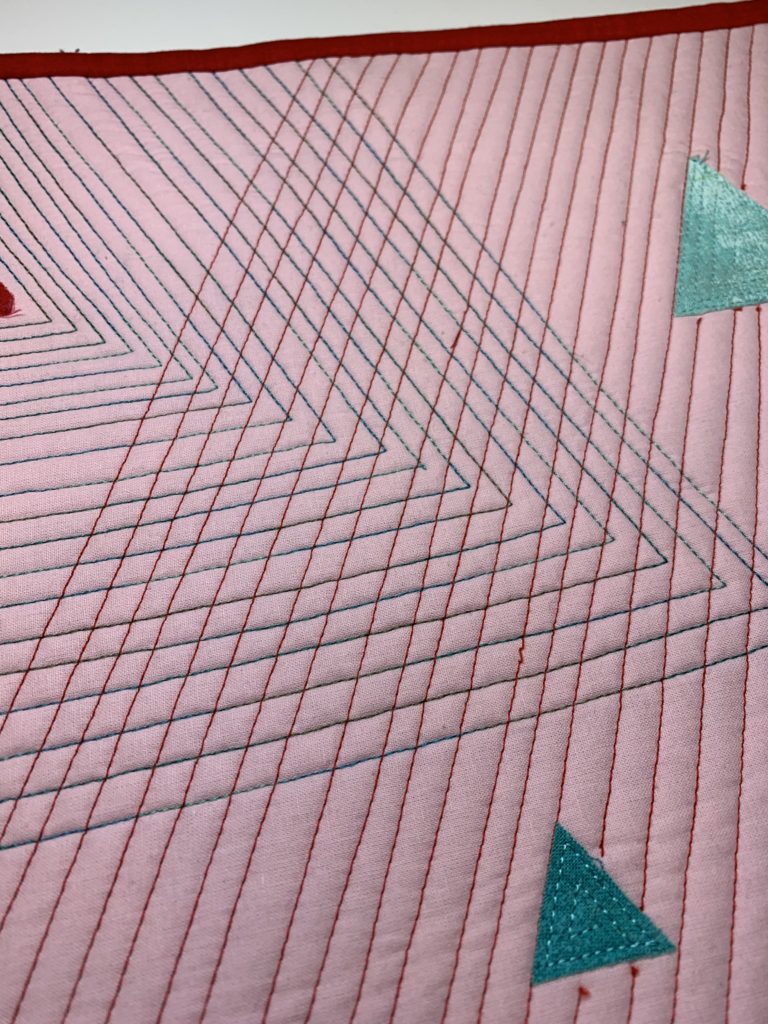 The quilting mimics the triangle shape right in the center.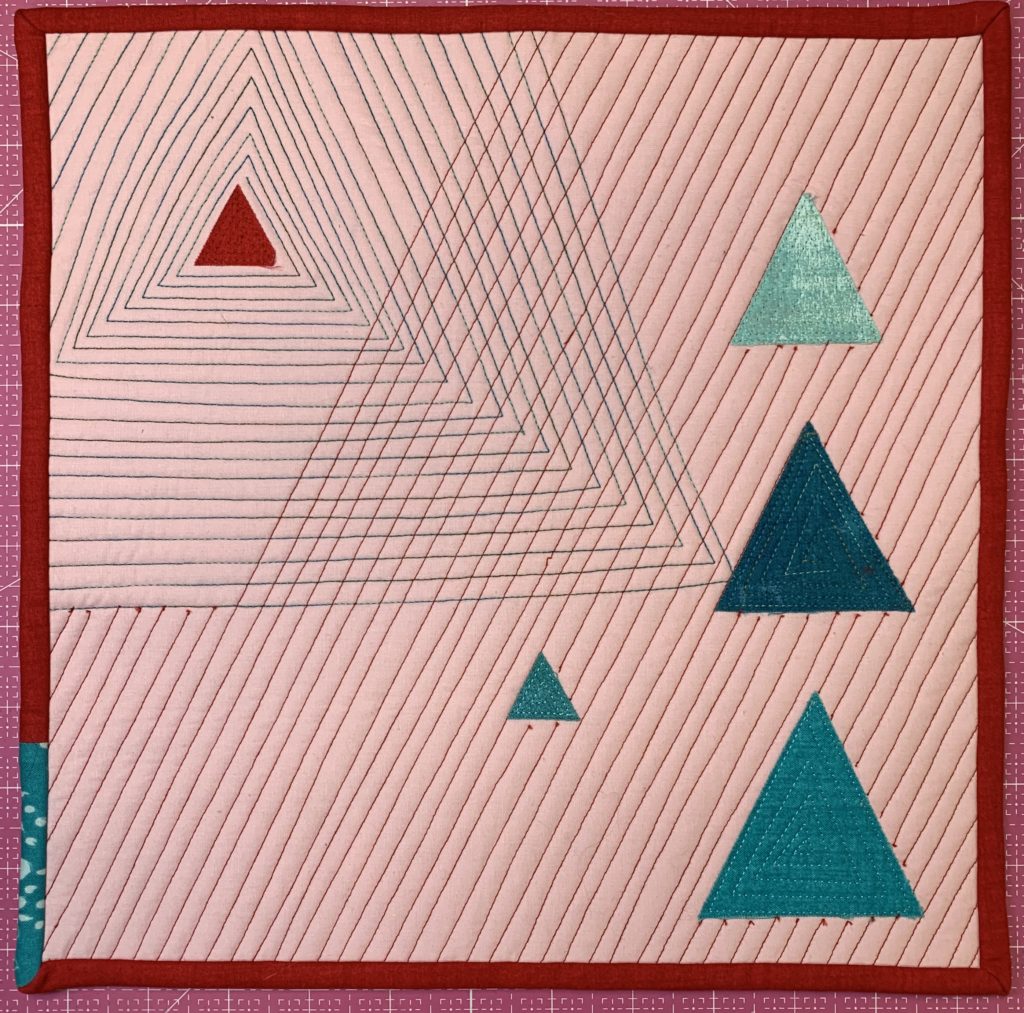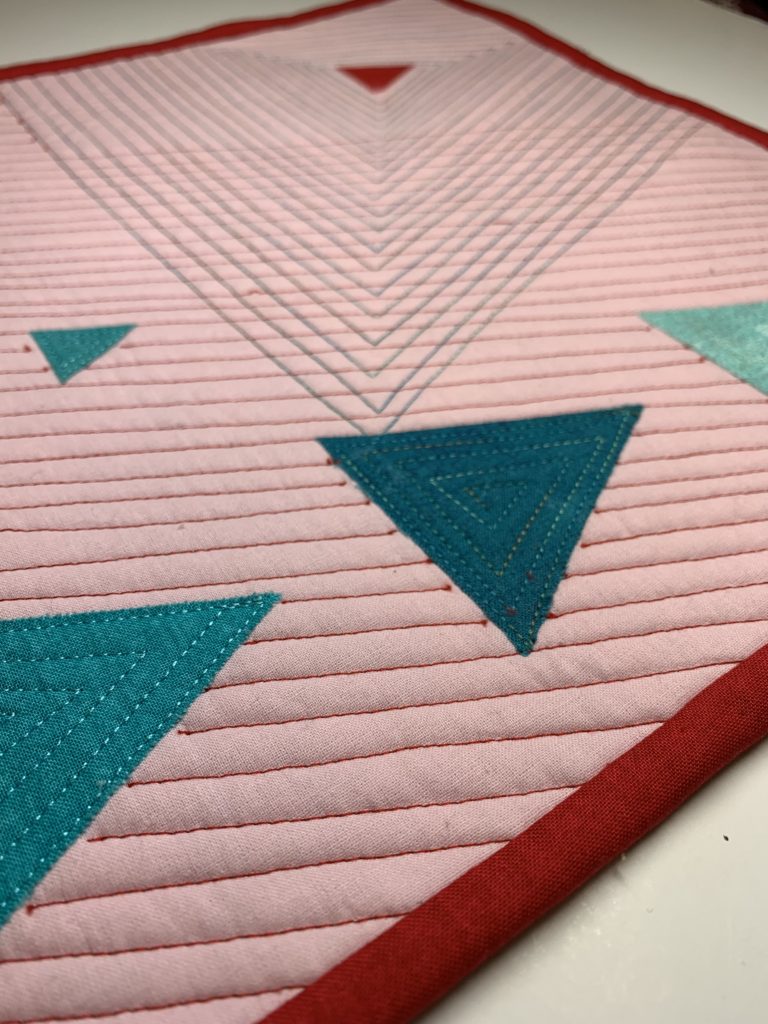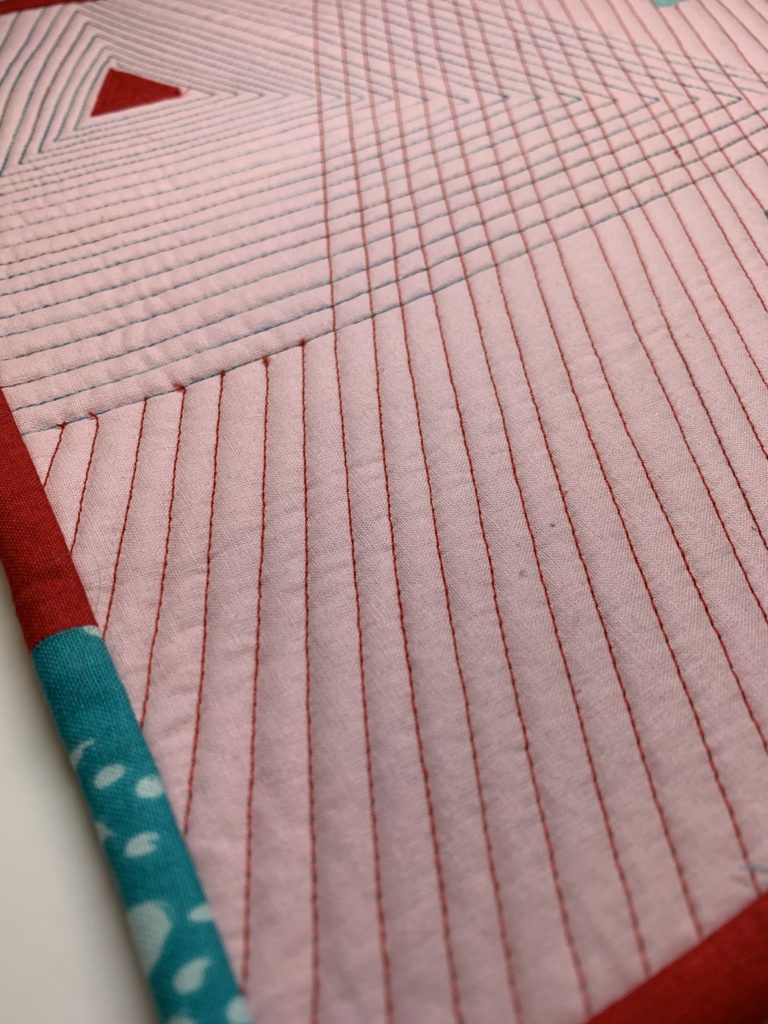 Overall, I loved doing these exercises! They really stretched me to go places I wouldn't normally and I ended up with a quilt I really love. Try the techniques from Modern Art Quilts yourself to see just how easy it is to create your own modern quilt design.