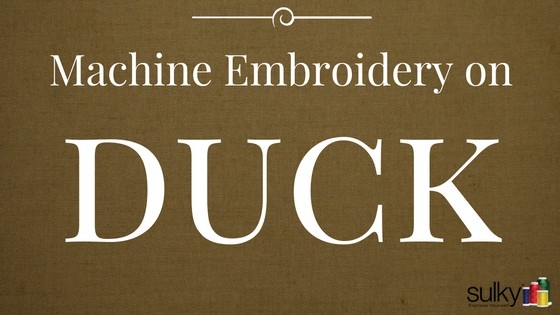 Machine Embroidery Series – Duck Cloth
Today we are continuing to explore machine embroidery on heavy woven fabrics. Here is a great example of embroidery on Duck-cloth.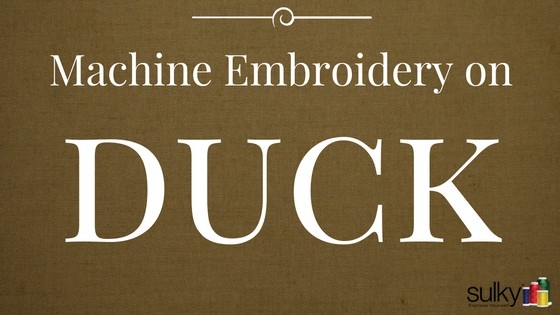 Duck-cloth Supplies:
Stabilizer: Sulky® Tear-Easy™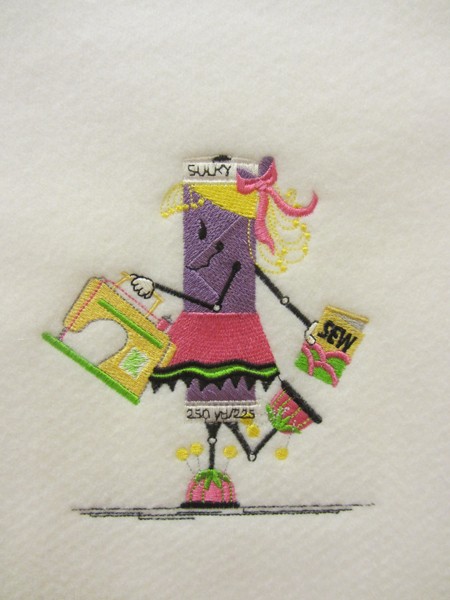 Design is a free download to all members of the Sulk Embroidery Club:  #870 Spoolie 5.  Membership is free – just sign up.
Topstitch Needle – dependent upon the weight of cloth: 90/14 or 100/16
The Spoolie design has a lot of detail stitched on top of other stitched embroidered spaces, producing several fairly dense areas.  The larger needle was chosen for this fabric.
Thread:  Sulky 40 wt. Rayon thread
Step 1
Layer the fabric on top of the stabilizer and secure both in the machine embroidery hoop.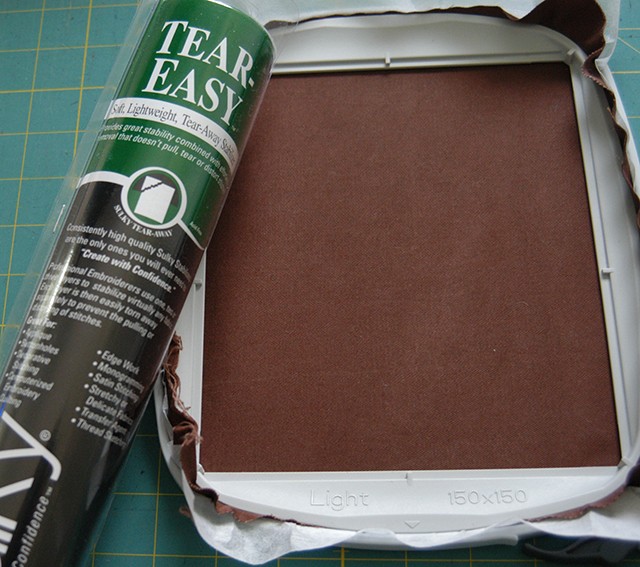 Keep both layers smooth and equally taut.  If any wrinkles are present, although the tendency to "pull" them out is hard to resist………. Please resist!!!!  Pulling/tugging on fabric while hooped, even partially hooped, causes uneven tension on the fibers which are woven in a set pattern.  Once the tension is released, the fibers will try to seek their original place.  But finding that they are now held in a new place by embroidered stitches, they have no other alternative but to remain newly positioned and often times the result is a puckered foundation.
Step 2
Embroider the design.
Step 3
While still hooped, cut through any long jump stitches (not knots).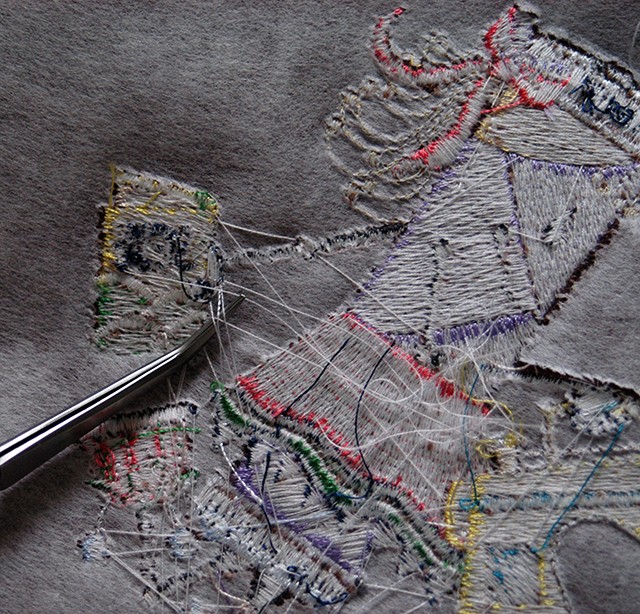 Tear-Easy™ is easily torn from the outer dense stitches, but often times, jump stitches prevent a "clean" tear.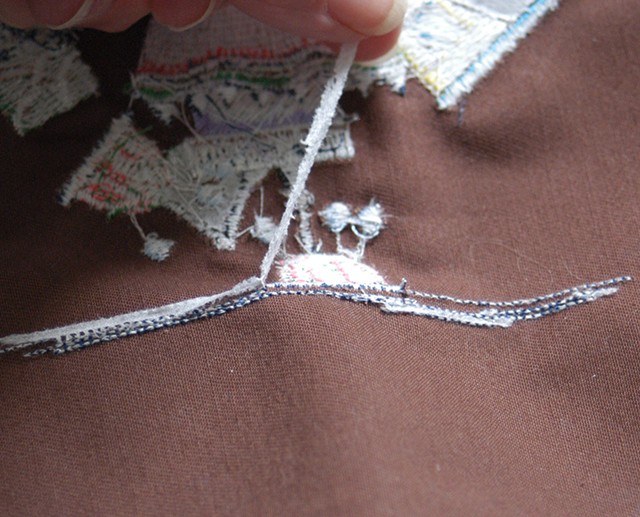 Step 4
Remove excess stabilizer, which easily tears from the outer, more dense stitches.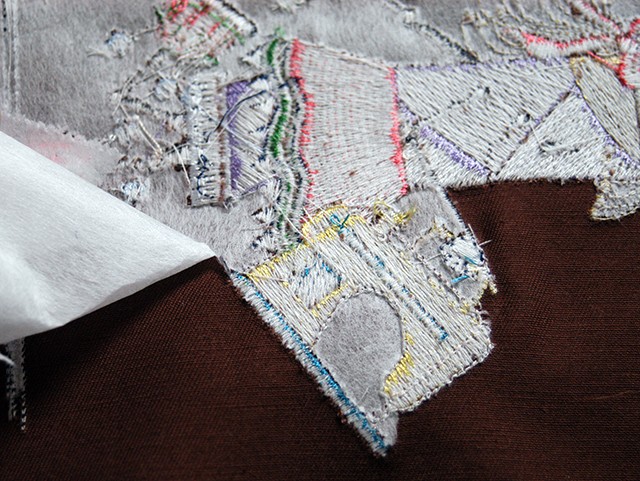 Step 5
Remove as much of the stabilizer in the smaller spaces as desired.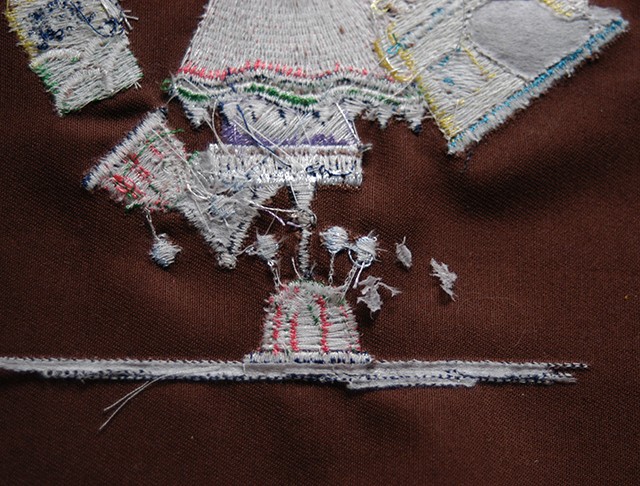 Step 6
Finished embroidery has been pressed face down into a thick terry towel.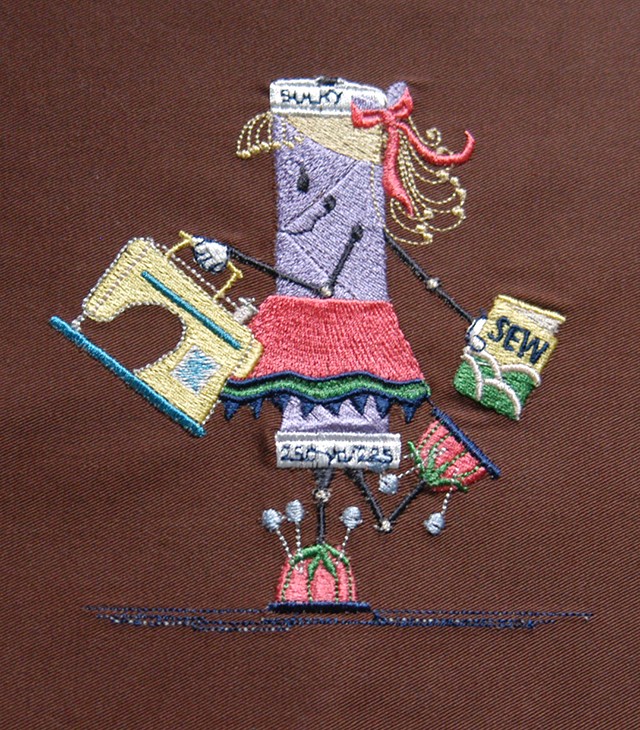 Next post, we will look at our favorite Heavy Fabric – Denim!

This series is written by guest blogger, Pamela Cox. Pamela is an expert embroiderer, designer, digitizer and all around wonderful girl! We are so happy to have her contributing to the Sulky Blog!