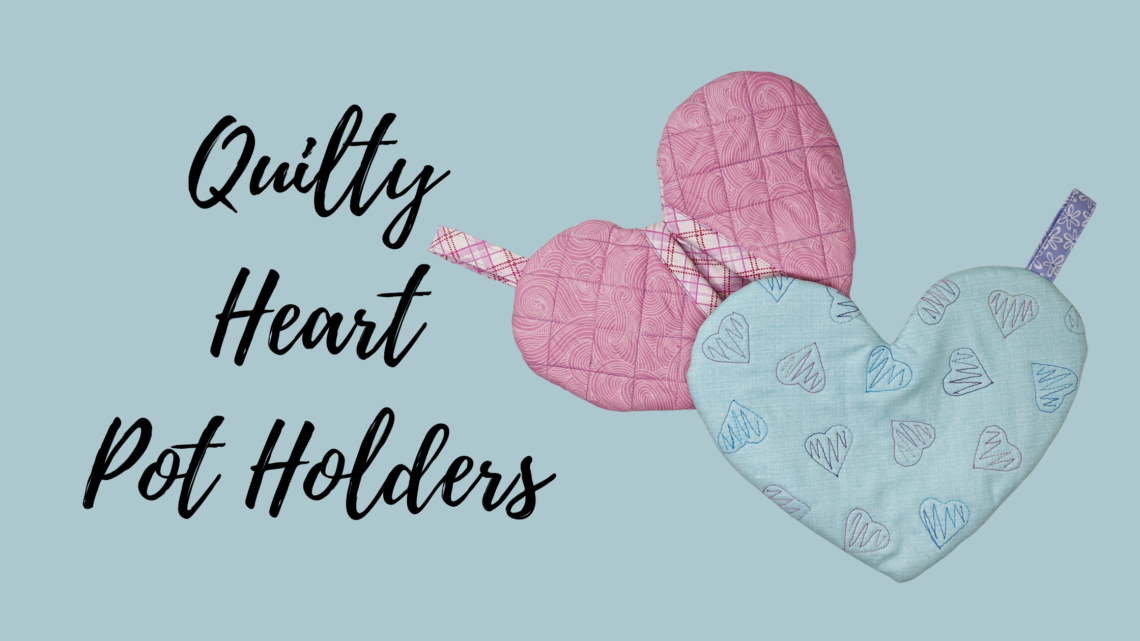 Quilted Heart Pot Holders
Quilted Heart Pot Holders for Valentine's Day & Beyond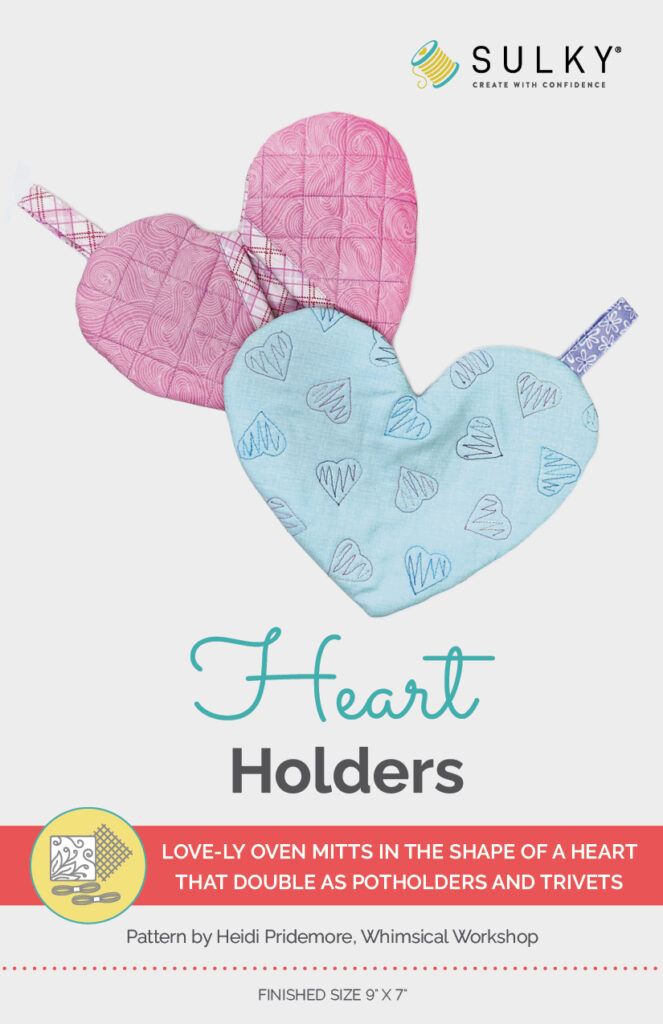 Pattern by Heidi Pridemore of Whimsical Workshop
Create heart-shaped oven mitts, quilted with insulated batting between the layers to protect your hands and surfaces from hot dishes. These Quilted Heart Pot Holders make great gifts for Valentine's Day or any time of the year.
Finished Size: 9″ x 7″
QUILTED HEART POT HOLDER SUPPLIES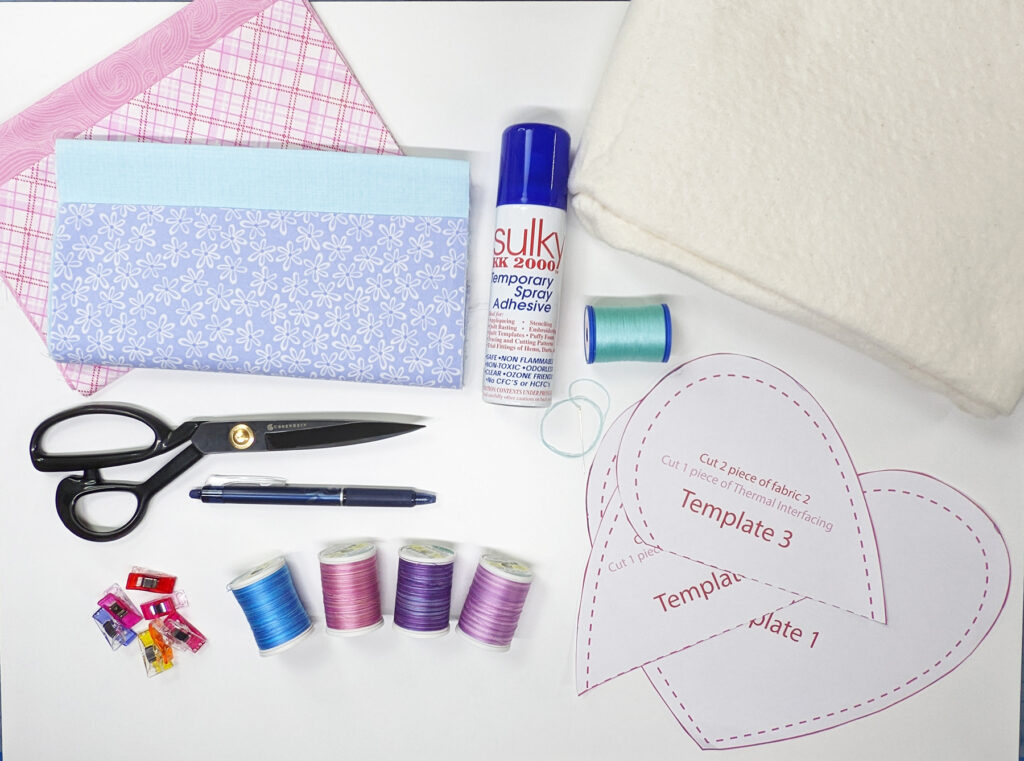 Supplies listed are enough to make one Heart Holder. You will sure want more!
Thread

 

Organ® Needles

 

Fabrics

 

1/4 yard of Fabric A

 

1/4 yard of Fabric B

 

Misc.

 

Walking foot or dual-feed foot

 

1/4 yard of thermal insulated batting

 
PATTERN NOTES
It's easier to add the desired quilting to the heart pot holder fronts before cutting out. This way, portions of the quilting or decorative stitching extend beyond the heart edges. But, depending on the desired stitch types it's possible to quilt the hearts after cutting, too.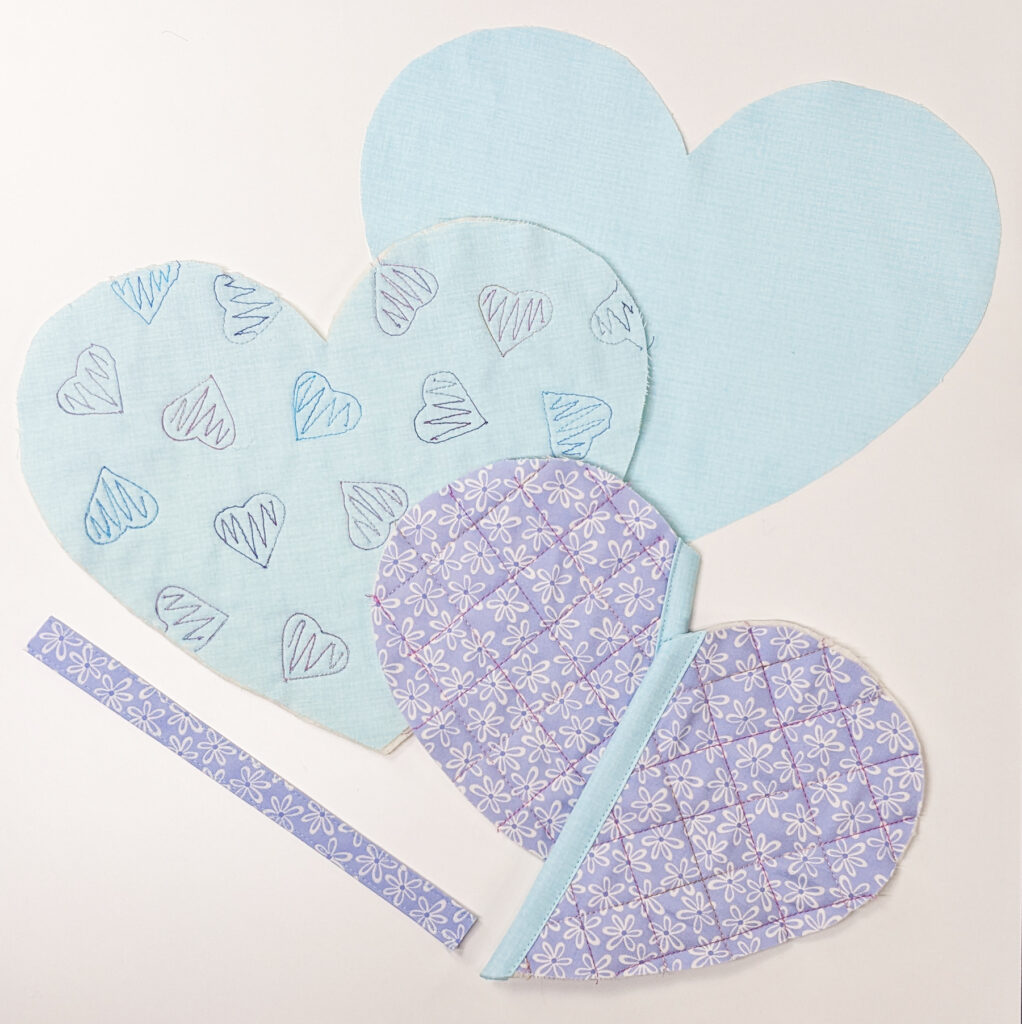 Create your own binding quickly and easily with leftover coordinating fabric. The quilted heart pot holder pattern includes photo steps that make things super easy to follow.
Don't forget to add the hanging loop before sewing the pot holder sandwich together. The loop is essential for hanging the finished creation from a hook or rod.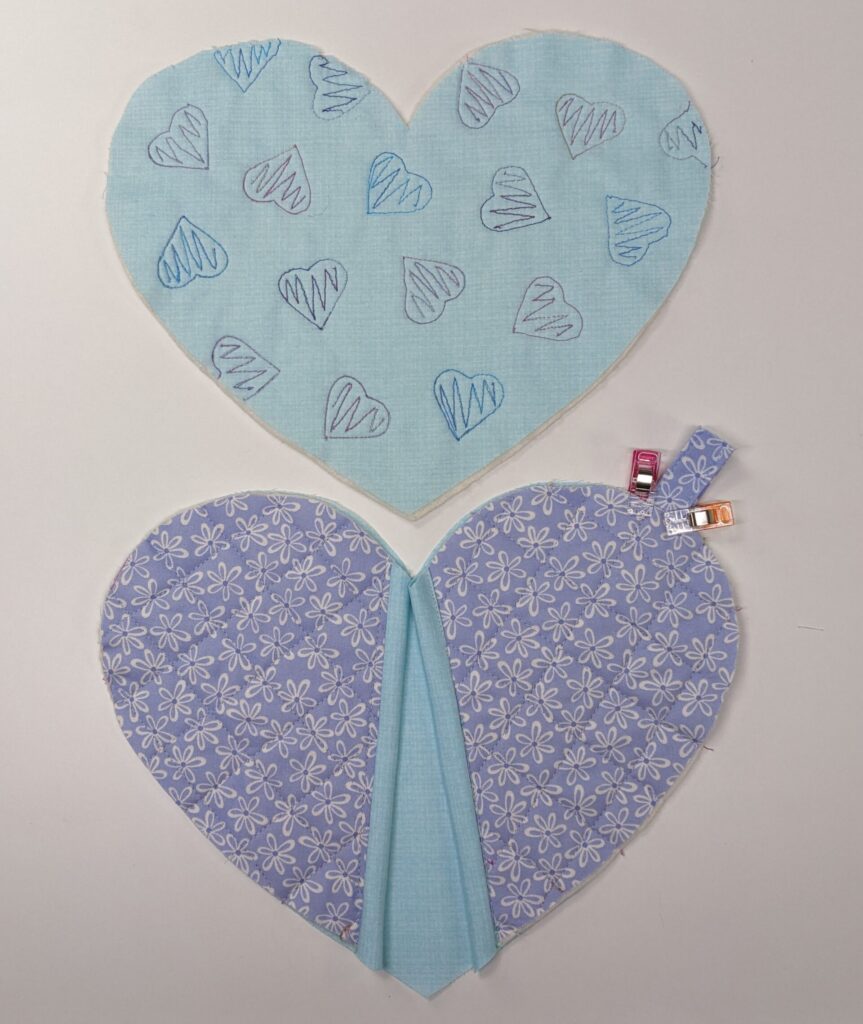 Create a Heart Pot Holder for teachers, friends, fellow guild members and more. Package one with a brownie or cookie mix and cute, festive spatula to create a great Valentine's Day gift. Grab the pattern today and dive into your fabric stash! Just remember to orient the fabrics correctly if using a directional print.
Enjoy!