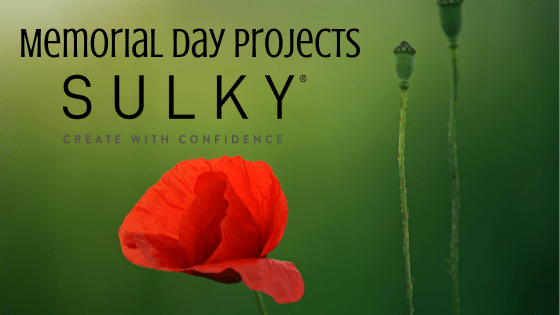 Memorial Day Projects & Sentiments to Honor Fallen Heroes
This weekend we remember the heroes who gave their lives to protect our freedom with Memorial Day projects. To show our love and respect, we bring out our American flags and salute those who have gone before us. Many of us host gatherings to celebrate America. A veritable pre-fourth-of-July, with hot dogs, watermelon and maybe even some fireworks. Some of us decorate with red, white and blue. And of course we need some homemade quilted treasures to sprinkle throughout the house.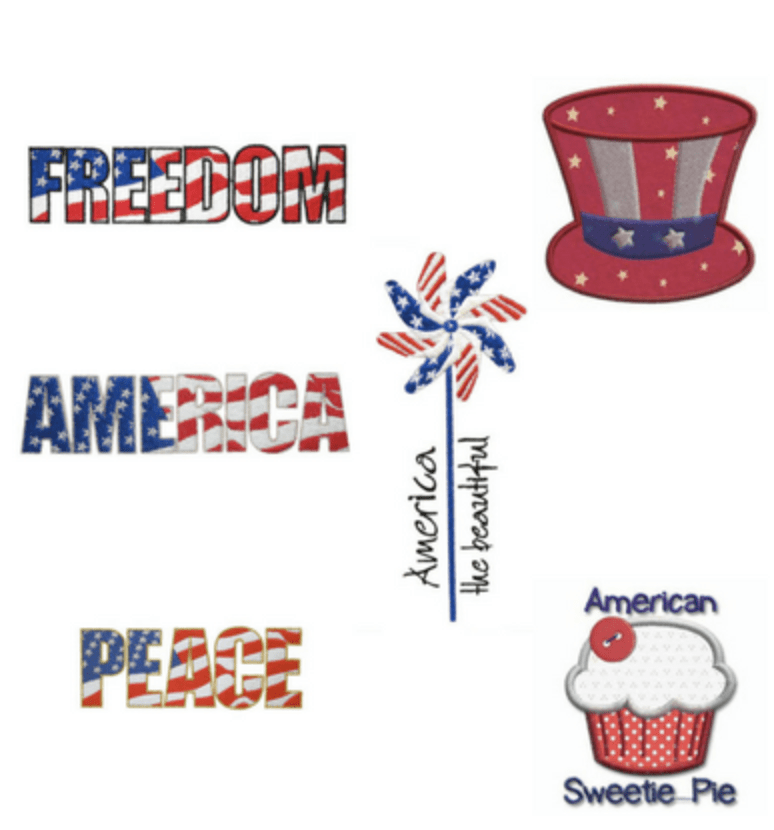 It's a great time to be with loved ones and reflect on sacrifices that have been made and are made every day that allow us to live our lives as free Americans. We salute our veterans, active duty military and military families and say "Thank you for your service."
Poppy Bag
While you're donning a poppy from the Vets, sport one on a bag, too. This Perfect Poppy large-scale applique design from Embroidery Library comes in three sizes and is an applique design. I used some leftover denim and a bit of faux suede I had in my stash to create the applique. Sulky 40-wt rayon threads make the poppy have great dimension.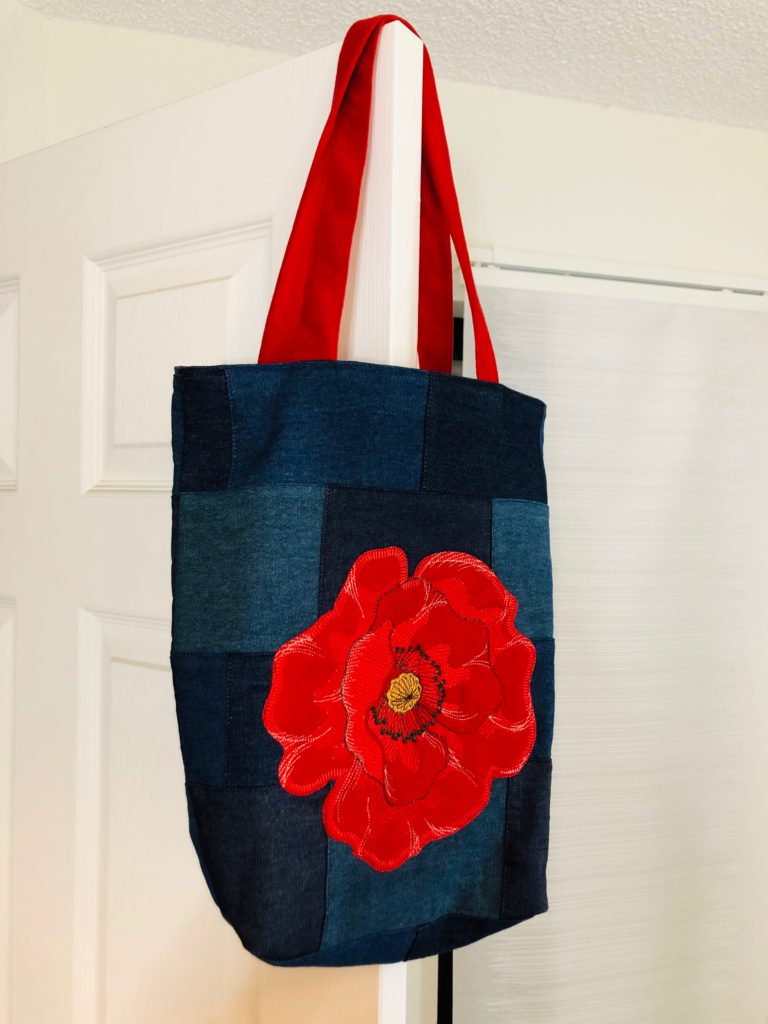 When embroidering denim, choose a stabilizer that has a similar weight. This was a lightweight denim, so I chose Sulky Tear Easy. I made the bag using two 14″x16″ rectangles for the outer and lining of the bag. Leftover faux suede became the handles. Boxing the corners at 2″ gave the tote a nice base.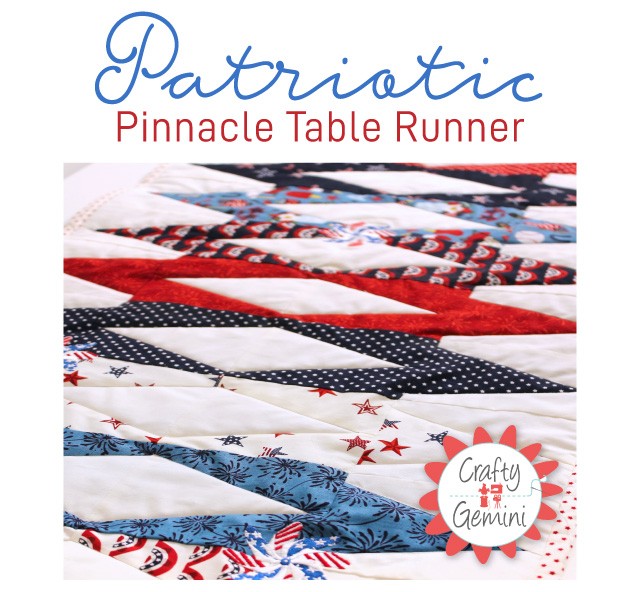 Patriotic Table Runner
The Patriotic Pinnacle Table Runner, embellished with our Patriotic Machine Embroidery Palette, also makes a great project for weekend festivities. The fabric used is the Celebrate America charm pack from Riley Blake, which can also be used to create napkins, tea towels and place mats. Applique a strip to a bath towel and take your linens straight through to July 4th. After making the table runner, you'll have several charm squares left to play with. Piece them together and create a small tablecloth or hot pads for grilling outside. Pair this collection with denim for a cute apron. The possibilities are endless!
Stars & Stripes & Stabilizers
The stabilizer used for the embroideries on these Memorial Day projects was Sticky + and Sulky Stiffy, as well as the Tear Easy used for the bag. All of these are on sale for a limited time for 30% off during our Memorial Day promotion. Check those out and our entire line of stabilizers to stock up for summer embroidery projects. And if you missed the free webinar detailing the table runner how-tos, you can watch any time on demand at your leisure.