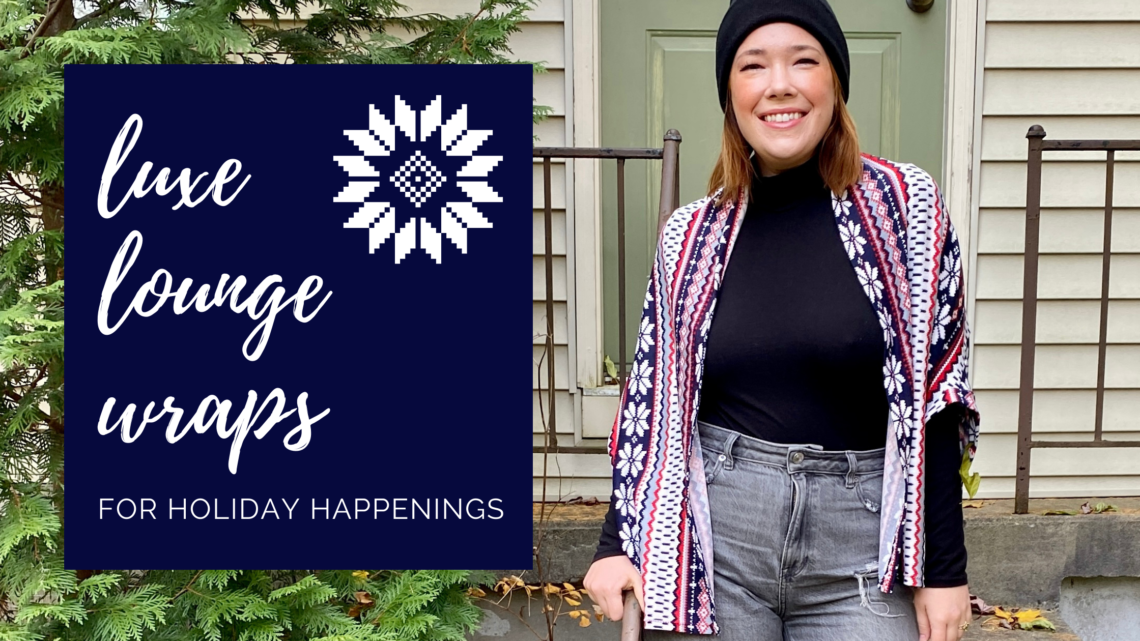 Luxe Lounge Wraps for the Holidays

Create Luxe Lounge Wraps to Wear for the Holiday Season
Luxe Lounge Wraps allow us to remain comfortable yet fashionable for holiday gatherings, photos and more this winter. The DIY Lounge Wrap pattern is so versatile – you can dress it up or down depending on the fabrics you choose!
Specialty knits and velvets are great choices for holiday attire, keeping you cozy yet chic. Choose a sweater knit in a fun holiday print, like THIS ONE from So Sew English.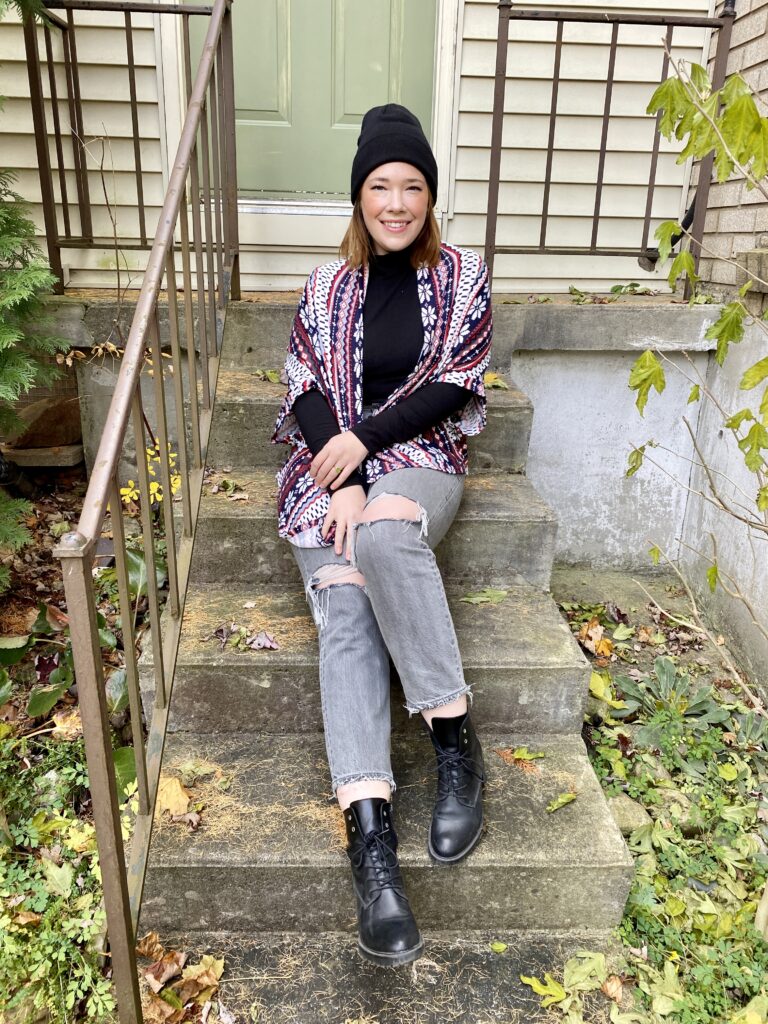 Or opt for a plush velvet like THIS ONE, also from So Sew English. The little bit of spandex in the fabric give this fabric a great stretch, making it comfortable for all-day wear.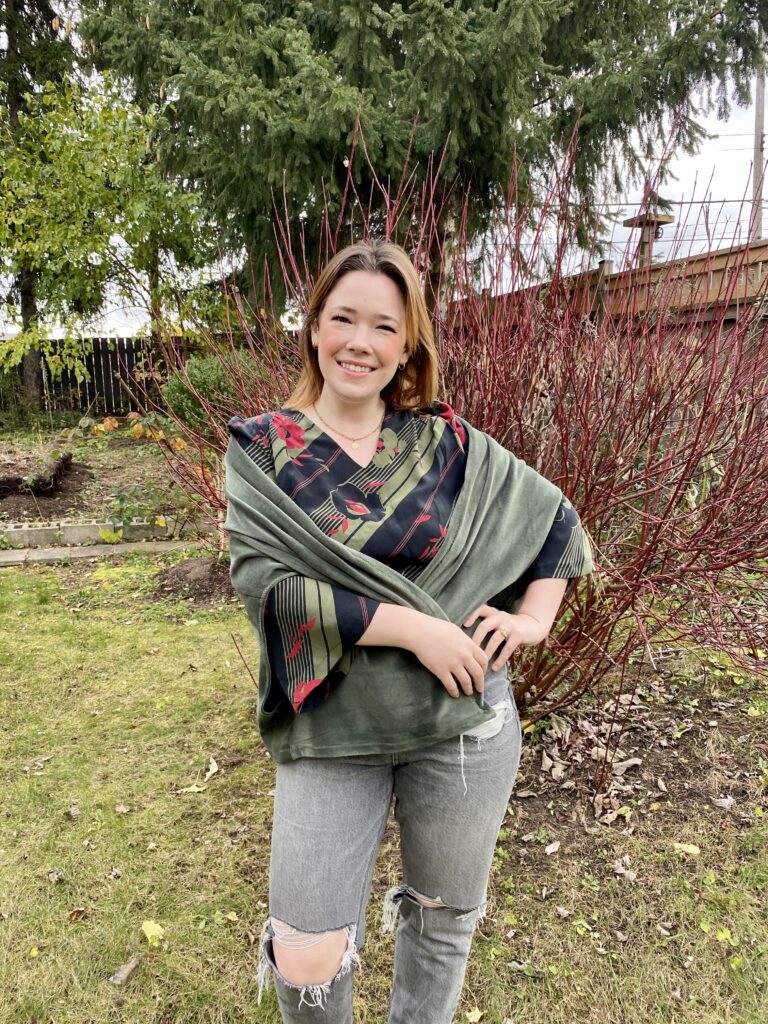 HOW TO SEW THE LOUNGE WRAP
For an extensive Sewing Session to learn how the DIY Lounge Wrap comes together, register HERE. This on-demand virtual course is available to watch at any time that's convenient for you. The course comes with the DIY Lounge Wrap pattern, which is a draft-it-yourself pattern. You'll learn how and where to take your measurements and plot them onto pattern paper or right onto the fabric, depending on your confidence level.
The course includes five extensivevideos that take you through the pattern drafting, sewing and optional embellishments from the pattern designer, Meg Healy. ADd optional embroidery to personalize your Lounge Wraps even more.
Grab a kit for the DIY Lounge Wrap, which includes marking tools and a 6-pack of Sulky 50 wt. Cotton Thread in a neutral palette, perfect for so many fabric choices. You'll also get a pack of Organ® Jersey Needles for knit fabrics and Microtex Needles for wovens, along with Sulky Sticky Fabri-Solvy™ to help tame stretchy and napped fabrics.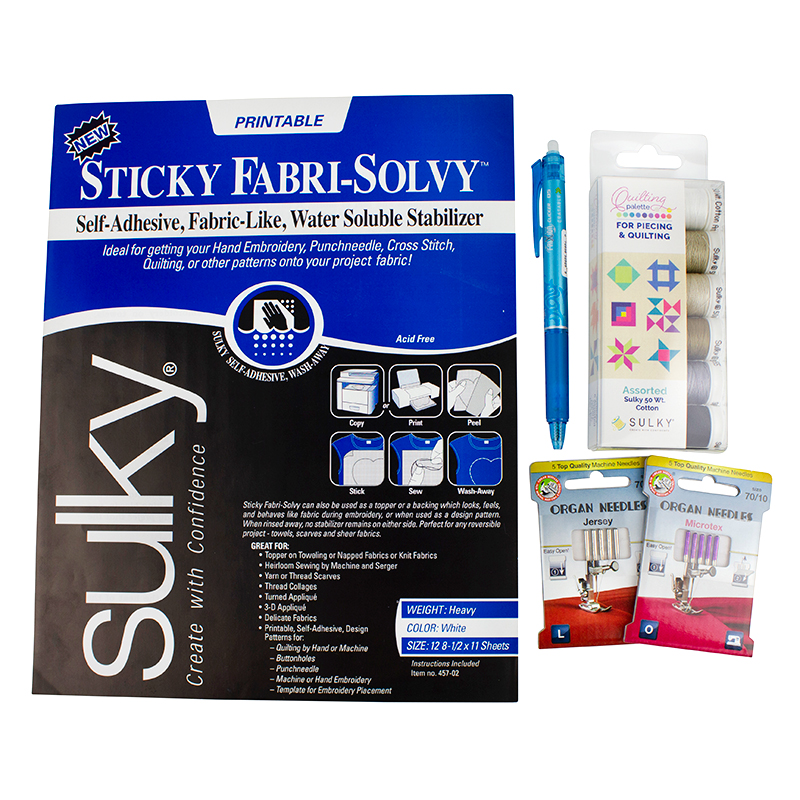 Or purchase the DIY Lounge Wrap pattern separately HERE.
LUXE LOUNGE WRAP SEWING TIPS
When sewing with luxe knits and velvet fabrics with stretch, be sure to take these tips into account:
Use a zigzag or stretch stitch for seams and seam finishing. This allows the thread to stretch when the fabric is stretched during wear. (A serger is optional, but certainly a great choice!)
Choose a Poly Deco™ Thread for pretty topstitching and finishing details. This 40 wt. Thread comes in beautiful colors and is suitable for strong garment seams.
Pins are ok with most fabrics, but you may find Clover Wonder Clips a better choice to reduce the likelihood of snagging or marring the fabrics. When inserting the armhole bands, be sure to not stretch the fabric as you sew.
Make sure to test-press a scrap of fabric to ensure it can withstand the heat from the iron. Most plush fabrics should not be pressed even with a low-temp iron, depending on fabric content.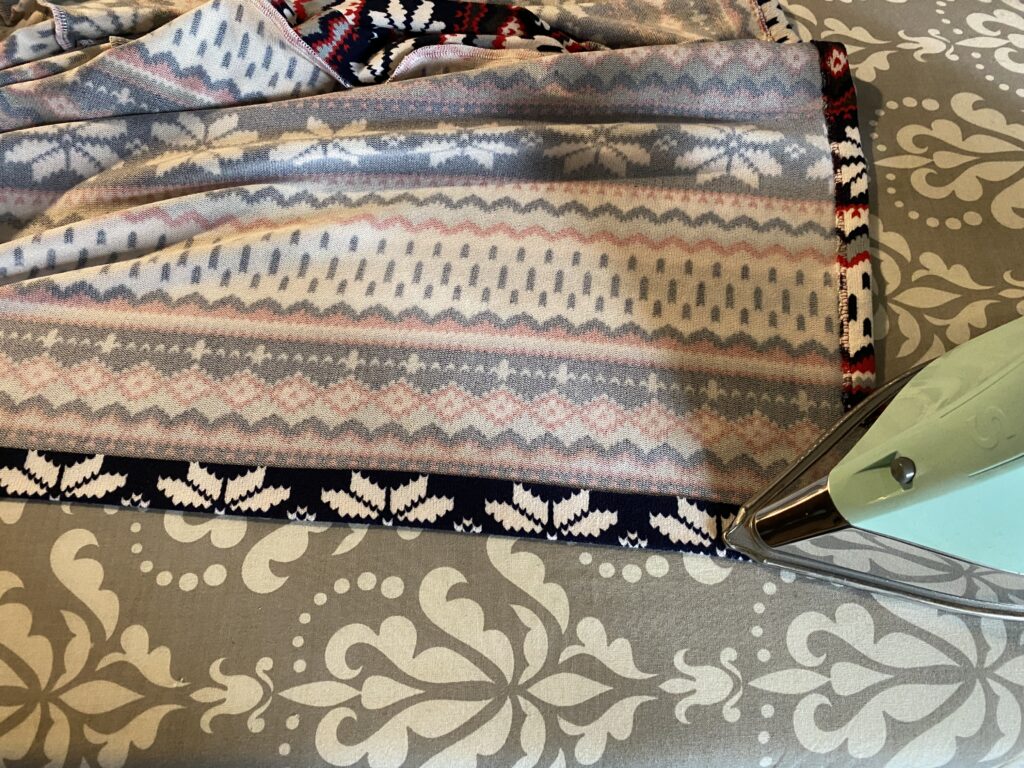 If working with a stretch or super stretch fabric, place strips of Sulky Fabri-Solvy along the seams before sewing to eliminate shifting, puckering and stretching during sewing.

If working with plush fabrics, such as the featured velvet, you may need to loosen the presser foot pressure so it doesn't push the fabric into the feed dogs or compress the fabric too much along the seamline. Test-sew on scraps, using the same amount of fabric layers, to ensure the settings are optimal.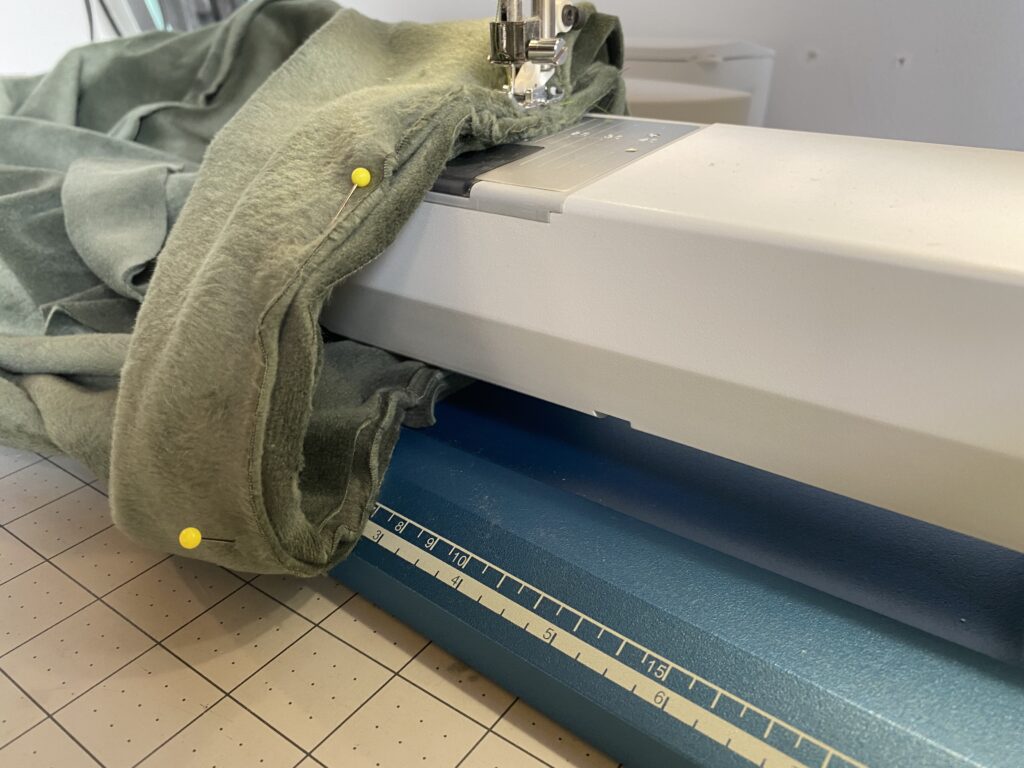 Make sure to cut plush fabric pieces in the same direction so the nap hits the light the same way throughout the garment. "Pet" the fabric to see which direction you prefer.
FINISHED LUXE LOUNGE WRAP LOOKS
The great things about the Luxe Lounge Wraps is that they can be styled in countless ways. Wear them with jeans and a turtleneck for a stylish casual look. Or wear them over a dress or metallic blouse for party attire.
This luxe lounge wraps pattern is super versatile and you'll love making these to complete your holiday looks!
GRAB THE LUXE LOUNGE WRAPS KIT> (fabric NOT included)
REGISTER FOR DIY LOUNGE WRAPS SEWING SESSION (pattern included with purchase!)>