The Stabilizer Series – Sulky Tender Touch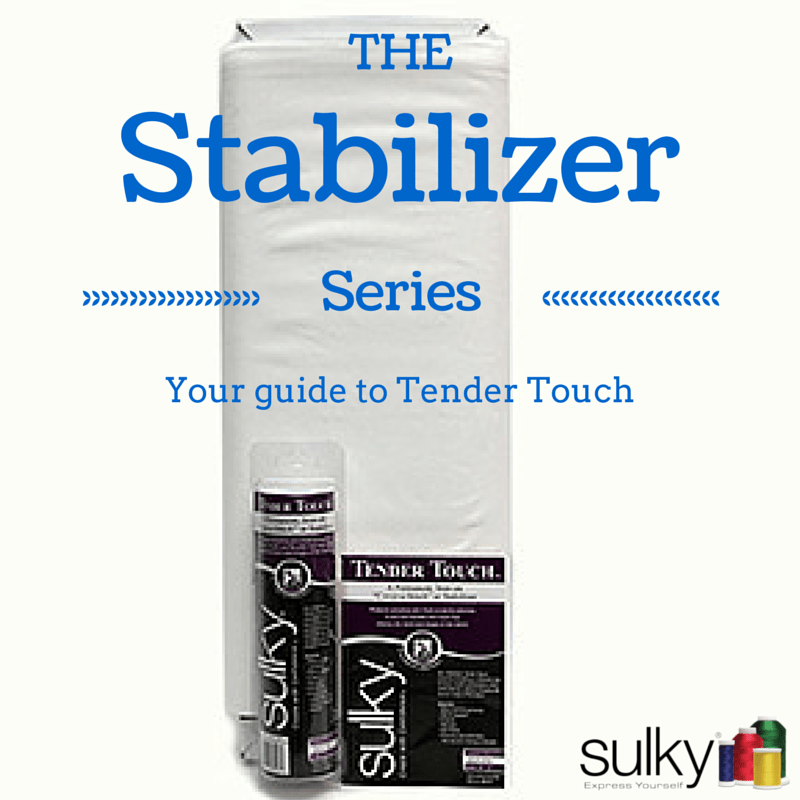 We are well into this series now and have gone through the basics of stabilizers and their uses, now lets get to some other uses!
If you missed the start of this series, here are the links: One, Two, Three, Four, Five, Six, and the Infographic!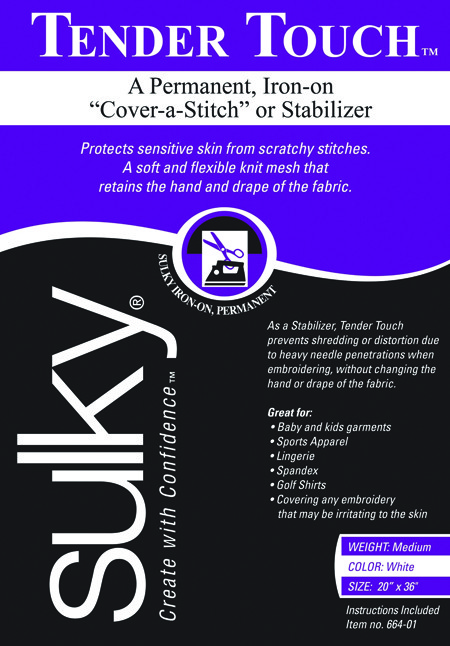 Today I want to tell you about Sulky® Tender Touch™. Tender Touch originated as a "cover-a-stitch" backing that is used when you do embroidery on clothes for babies or small children. That is still the primary use of this product, but there is sew much more you can do with it!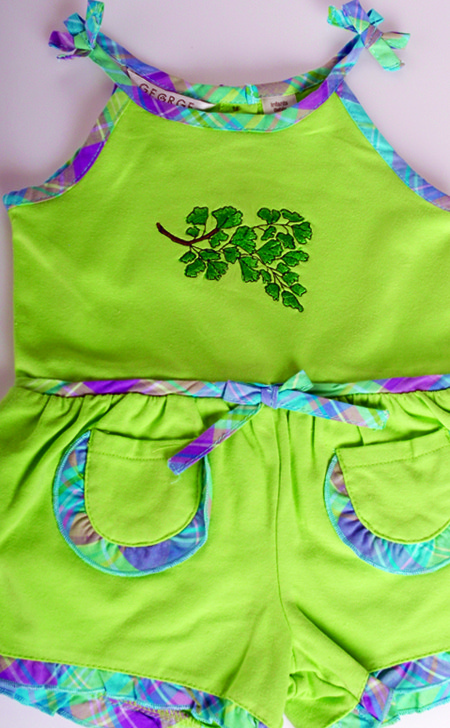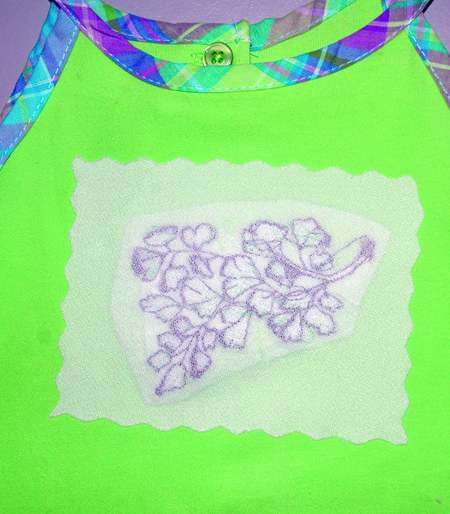 For me personally, Tender Touch has saved the day on many occasions. My younger daughter, Krissy, is very particular about what touches her skin. We have had more than one complete over-the-top dramatic melt down over the fact that "something on the inside of this shirt is itching me!" In comes the super hero of stabilizers, Tender Touch! I just iron it over the offending area (while Krissy is still playing out her dramatic scene next to me on the floor) and give her back the shirt. TADA! It's fixed and we can all go on with our lives. In case you are wondering, Tender Touch will adhere to almost all fabrics including sequins, lamé, tulle, organza and seams of all kinds (guess how I know!).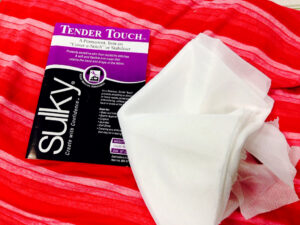 Tender Touch is also a perfect backing when you are doing hand embroidery. Not only does it stabilize your fabric and the stitches without changing the hand of the fabric, it also ensures that the thread doesn't show through from the back of your design. This means you don't have to cut and tie off every time you want to move to another area to stitch. You can let that thread string across the back and no one will see it once you finish the project.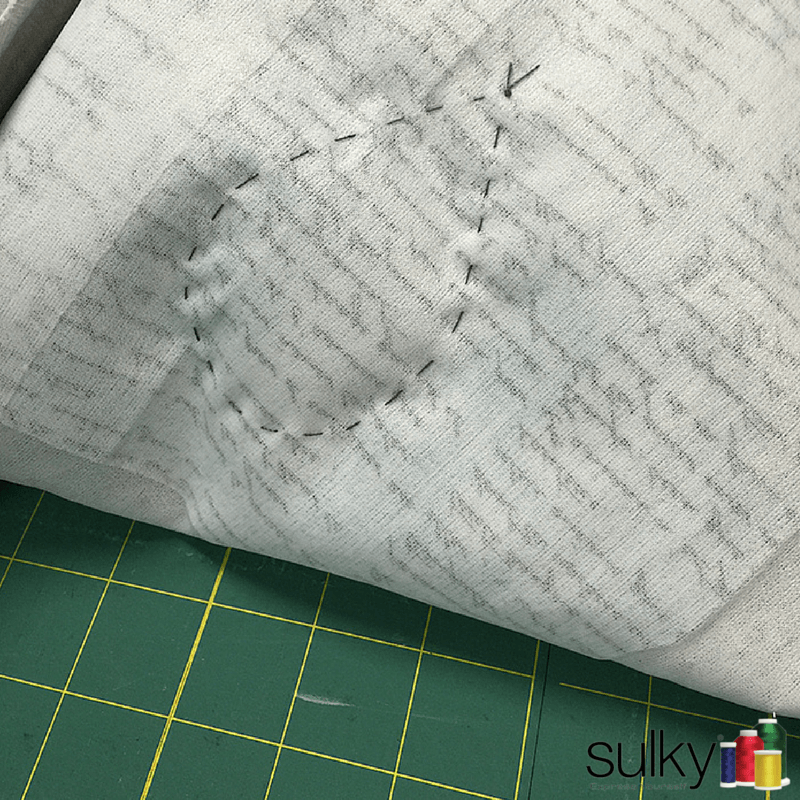 Have you ever wanted to make a t-shirt quilt but weren't quite sure how to start? Tender Touch! Cut the t-shirts apart and then stabilize the area you plan to use for the quilt with Tender Touch. This makes that knit shirt more manageable without changing the hand of the fabric, which means it will still stay soft and cuddly for the finished quilt.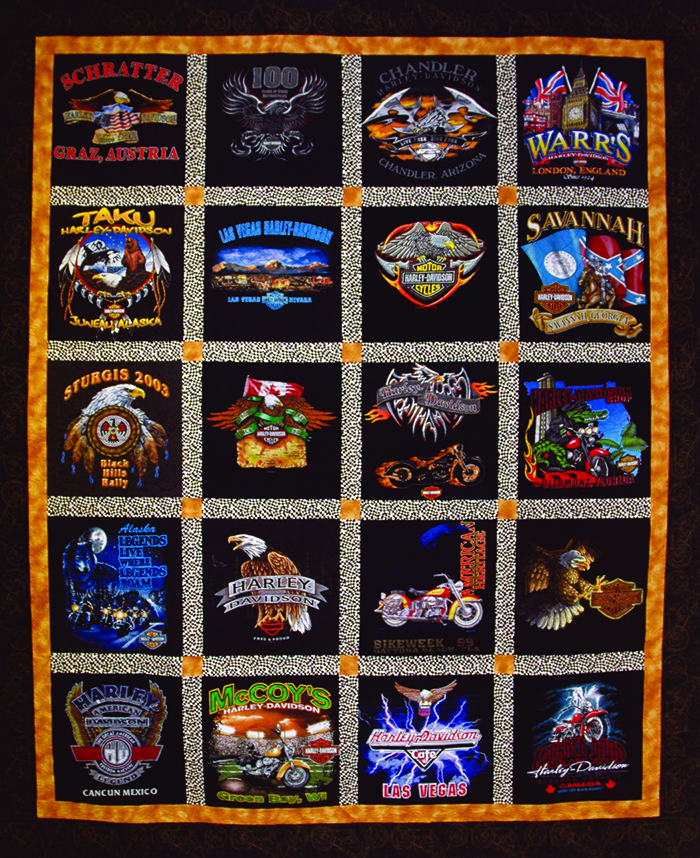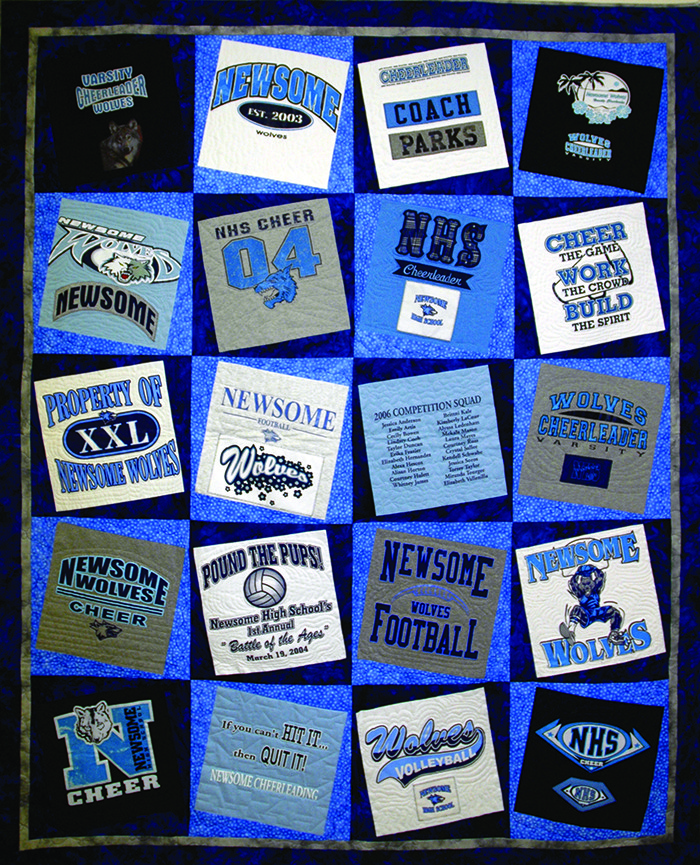 Tender Touch is also a perfect fusible interfacing! My friend Mimi G of Mimi G Style uses it this way. Check out her blog post here about her first experience with it.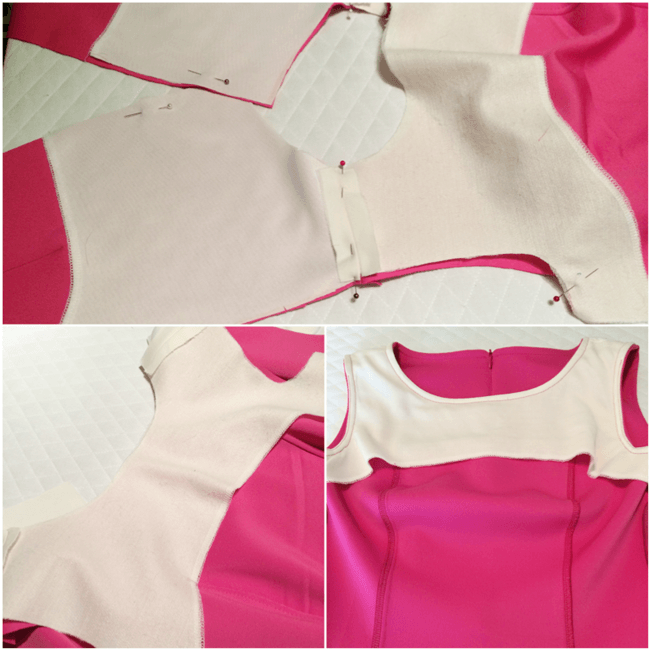 Tender Touch is also a good stabilizer to put on the back of a fabric that you are thread sketching! The soft hand of it allows it to slide nicely over your sewing machine bed so you don't have to fight any resistance when you are working on a thread sketch design.
Occasionally, I will get an email or phone call from someone saying that they used Tender Touch to cover the stitching of an embroidery design and after a wash that it will just come off. In my experience, if the Tender Touch comes off, it usually means it wasn't adhered well enough. The secret to success for me has been to cut the Tender Touch with pinking shears and to iron it on with steam. The steam and extra edges seem to help the whole piece to stay on the garment no matter how many times I wash it.
How about you? How do you use Sulky Tender Touch? Let me know in the comments below!